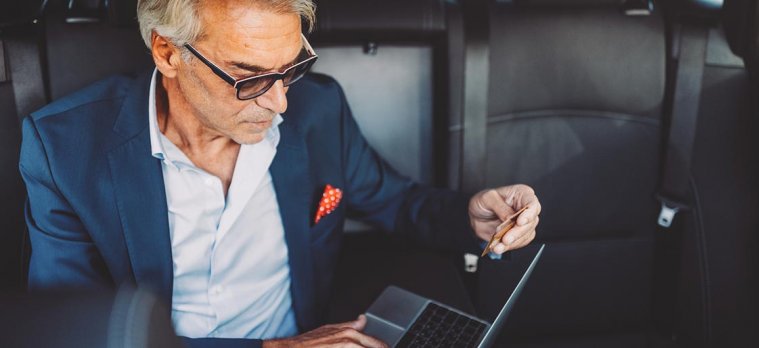 Luxury takes things to a different level.
It turns cars into work of art, hotels into once-in-a-lifetime experience and luxury transforms credit cards from ho-hum pieces of plastic into status symbols that get you entry into exclusive metaphorical and literal clubs.
American Express' Platinum is the patriarch of this prestigious group. The Chase Sapphire Reserve has been hailed as the ultimate luxury credit card for millennials; heck, it has its own hashtag … #SapphireReserve. The MasterCard Black and the Citi Prestige tend to get lost in the shuffle, but they have their own set of glitzy perks.
Like travel rewards cards, hotel cards and airline cards, we wanted to know which luxury credit card was the best of its kind in 2017. This is a pretty important question, mainly because 2016 saw two newcomers to the luxury realm: the MasterCard Black and the Chase Sapphire Reserve.
To figure this out, we judged these cards by nine different categories, ranked them within each category and gave them a point value for their rank. So, if a card finished first in a category, it got 4 points, second got 3 points, third got 2 points and fourth got 1 point.
Here's the card-category chart we used to organize the contest:
| | MasterCard Black | American Express Platinum | Chase Sapphire Reserve | Citi Prestige |
| --- | --- | --- | --- | --- |
| Annual fee | $495 | $450 | $450 | $450 |
| Intro points | None | 40,000 | 100,000 | 40,000 |
| Points on purchases | 1:1 | 5:1 on airfare, 1:1 on rest | 3:1 on travel/dining, 1:1 on rest | 3:1 on airfare/hotels, 2:1 on entertainment/dining, 1:1 on rest |
| Redemption bonus | 2x on airfare, 1.5x on cash back | 1.2x through SPG loyalty on airfare | 1.5x through CUR | 1.33x through TYR |
| Airport lounges | Lounge Club | Priority Pass Select, Centurion, Delta SkyClub and Airspace | Priority Pass Select | Priority Pass Select |
| Travel reimbursement | $100 on airfare | $200 on airfare | $300 on airfare | $250 on expense related to air travel |
| APR | 15.24% | Undisclosed | 16.24%–23.24% | 15.24% |
| Best Perk | 0% APR on balance transfers for 15 months | Gold status w/Hilton HHonors and Starwood; 17 airline transfer partners | Points transfer to travel partners | Points transfers to travel partners |

At the end of our research, we added up the scores and selected the best luxury credit card of 2017. So, let's get cracking with the first category.
1. Annual Fee Winner: AmEx Platinum, Sapphire Reserve & Prestige
Credit cards typically charge an annual fee to use them, but they're usually less than $100. These cards are no ordinary cards, and their luxury status comes at a pretty steep price. Here are the standings:
AmEx Platinum, Chase Sapphire Reserve, and Citi Prestige: $450
MasterCard Black: $495
This category is straightforward. The top three finishers were $49 cheaper than the MasterCard Black. On to the introductory points category!
2. Intro Points Winner: Chase Sapphire Reserve
Most credit cards offer you some kind of introductory perks, and with these luxury cards the big intro perk is points that can be redeemed for travel, gift cards and other purchases. Here's how the cards finished in this category:
Chase Sapphire Reserve: 100,000
Citi Prestige and AmEx Platinum: 40,000
MasterCard Black: None
The Sapphire Reserve is the clear winner here, offering more than double the points of the next closest competitors.
Interestingly, the MasterCard Black has no intro points bonuses. We think this may have something to do with their double redemption bonus on airfare, but we'll get to that in a moment.
For now, let's discuss the kind of points you get on purchases.
3. Points on Purchases Winner: Citi Prestige
Any credit card that offers you rewards points or cash back has specific rates for certain kinds of purchases. As we pointed out in our Best Cash Back Cards of 2016 article, we said it's typically the cards with a flat-rate points reward that gets you the most cash or points.
While that principle made a big different with cash rewards cards, it didn't factor in here because all four luxury cards had a base rewards ratio of 1:1. Here is our ranking:
Chase Sapphire Reserve: 3:1 on travel/dining, 1:1 on rest
Citi Prestige: 3:1 airfare/hotels, 2:1 entertainment/dining, 1:1 on rest
AmEx Platinum: 5:1 airfare, 1:1 on rest
MasterCard Black: 1:1 on everything
To get an idea of how many points you actually get out of these different ratios (they can be confusing!), we're going to give you some hard yearly numbers. These numbers are based on the Bureau of Labor Statistics average spending rates for the typical American family, but since luxury cards are usually given to high-income earners, we're going to multiply the food, travel and "everything else" by 1.5:
About $4,500 on dining out
About $2,000 on gas
About $2,100 on travel
About $26,100 on everything else
We're going to take those numbers and apply them to the points-to-dollar ratios we mentioned above. For the travel category, we've divided up the average spending into two equal halves: airlines and hotels. Here's an idea of the kind of yearly points you can get, per card:
Chase Sapphire Reserve: 47,900 points (19.8K on travel/dining, 2K gas, 26.1K everything else)
Citi Prestige: 43,400 points (9K dining, 6.3K travel, 2K gas, 26.1K everything else)
AmEx Platinum: 38,100 points (4.5K dining out, 2K gas, 5.5K travel, 26.1K everything else)
Mastercard Black: 34,700 points
The Chase Sapphire Reserve edges out the Citi Prestige because it awards triple points to hotel/airfare travel and dining out expenses. The AmEx's 5x bonus on airfare purchases is really high, but the fact that you can't get any bonuses on hotels or other travel-related expenses is a big drawback.
4. Points Redemption Bonus Winner: Chase Sapphire Reserve
When you're dealing with credit card travel rewards, you'll often get a bonus for booking through the company's website. Each of these cards offers a redemption bonus.
Basically, when you want to cash your points in through the card's portal, the value jumps. If your bonus is double points, you can book a 20,000-point-per-night hotel with just 10,000 points.
Here are the results:
Chase Sapphire Reserve: 1.5x through Chase Ultimate Rewards
MasterCard Black: 2x on airfare, 1.5 on cash back
Citi Prestige: 1.33x through ThankYou Rewards
American Express Platinum: 1.2x on air travel through SPG
This category is a bit complex because the MasterCard offers double points on airfare, the AmEx Platinum gives you a bonus via the Starwood Preferred Guest program you're automatically enrolled in when you're accepted for the card.
The other two cards give you bonuses on all travel booked through their private booking portals.
The Sapphire Reserve is, once again, the clear winner because you can book airfare, hotels, and car rentals through their Chase Ultimate Rewards portal and you get a 1.5x bonus when you do.
While the MasterCard didn't offer an intro bonus, its double redemption bonus on airfare is a nice points boost.
5. Airport Lounges Winner: AmEx Platinum
If you travel a lot, having the chance to catch your breath between flights in a nice airport lounge is a huge benefit. Each of the cards we researched offers free access to airport lounges, but not all of those lounges are created equal:
AmEx Platinum: Priority Pass Select, Centurion, Delta SkyClub and Airspace
Chase Sapphire Reserve/Citi Prestige: Priority Pass Select
MasterCard Black: Lounge Club
We put AmEx on top because they offer Priority Pass Select (free entrance to more than 900 lounges worldwide) and entry to AmEx's Centurion lounges, a series of airport havens located in South America and the United States. Those two lounges are worth the proverbial price of admission, but the inclusion of SkyClub (51 locations) and Airspace's three lounges put this card miles ahead of the competition.
Here's a picture of how much these memberships are worth:
Priority Pass Select: $399 per year
Centurion: $50 per visit
Delta SkyClub: $450 per year
Airspace: $25 per visit
As you can see, the AmEx Platinum card gives you complimentary access to about $1,000 worth of airport lounges every year.
The Points Guy did a great rundown of American Express' exclusive Centurion lounges, noting that the Dallas-Fort Worth lounge offers complimentary 15-minute spa treatments in addition to complimentary meals designed by Executive Chef Dean Fearing.
The Reserve and Prestige come in second because the Priority Pass program has three times the locations included in the Lounge Club program you get with the MasterCard Black.
6. Travel Reimbursement Winner: Chase Sapphire Reserve
Each one of the cards we covered in this contest offered a certain amount of money each year to cover travel expenses and application fees for the Global Entry program. Since each card offers the $100 Global Entry reimbursement, we didn't include it in our rankings. Here's how the cards stacked up:
Chase Sapphire Reserve: $300
Citi Prestige: $250
American Express Platinum: $200
MasterCard Black: $100
Pretty self-explanatory here; the Reserve is the winner, followed by the Prestige and the Platinum. The MasterCard Black's $100 may seem like a nice perk, but when compared to the other three cards its value diminishes.
7. APR Winner: MasterCard Black & Citi Prestige
This category focuses on the interest you'll be stuck with if you don't pay off your credit card balance every month. Here are the results of the APR battle:
MasterCard Black and Citi Prestige: 15.24%
Chase Sapphire Reserve: 16.24%–23.24%
American Express Platinum: Varies depending on penalty percentage
We won't spend too much time on the winners because it's pretty black and white: the MasterCard and Citi card are at the top, followed by the Sapphire Reserve.
The American Express Platinum is the interesting card here because it's what is known as a "charge card". There is no credit limit, but all purchases must be paid off at the end of the month.
If you don't, says, RewardExpert Communications Director Kaja Olcott, you'll end up paying a penalty percentage on your balance that averages out to a sky-high APR.
8. Best Perk Winner: AmEx Platinum
This final "official" category is a bit subjective because the perks as so different across the board. However, we've tried to keep the luxury card owner in mind as we ranked the four cards:
American Express Platinum: Gold status with SPG and Hilton HHonors, 17 airline transfer partners
Chase Sapphire Reserve: Points exchange with 11 travel partners (7 airlines/4 hotels)
Citi Prestige: Points exchange with 11 airlines and one hotel
MasterCard Black: 0% APR for 15 months on balance transfers
RewardExpert's Kaja said that while the AmEx may fall behind in some categories, its additional perks go far beyond the competition.
"The Platinum is a great card for business travelers and business owners; it's got an expanded perks program," she said. "When you compare it to the Chase Sapphire Reserve, it has more airport lounges – Priority Pass, Centurion, SkyMiles and Airspace – which are great benefits for people who spend more time in the air than on the ground."
The Sapphire Reserve comes in second for the flexibility it offers in its transfer partners: 4 hotels and 7 airlines. Although the Prestige has one more transfer partner than the Reserve, 11 of them are airlines.
9. Best Unboxing Winner: Chase Sapphire Reserve
The unboxing category is unique to the luxury credit card world because companies put some thought and effort into the way they package their cards.
These cards don't show up in an envelope like most credit cards; no, they arrive in special packaging intended to make your first moments with your card as memorable as possible.
As Kaja Olcott told us, the luxurious packaging is a kind of "tangible representation of value" that "gives people the feeling they're part of the elite crowd.
One of the most important factors in this category is what we like to call the "envelope factor". If any paperwork was included in an envelope, the card lost some credibility.
We took a look at videos of each unboxing and ranked the cards accordingly:
Chase Sapphire Reserve
MasterCard Black
Citi Prestige
AmEx Platinum
There are definitely some differences between these cards. The Sapphire Reserve has no envelopes in it; everything is packaged in subdued greys and blues. The card and accompanying paperwork come in a handsome, rectangular blue box; no envelopes here:
The MasterCard Black comes in a close second with their black-box presentation. Like the Reserve, there are no paper envelopes and it looks like there was plenty of thought put into presentation:
We put the Citi Prestige third because, although the contents come in a nice box, the card is actually inside a white envelope inside the box:
The AmEx Platinum loses out here because of its Spartan, downright uninspiring presentation:
Now, for the moment you've been waiting for…
The Best Luxury Card of 2017: The Chase Sapphire Preferred Card
After rounding up the scores for each of the eight categories we covered, we had a clear winner: the Chase Sapphire Reserve. Here are the point totals, according to our scoring system:
Chase Sapphire Reserve: 32 [4, 4, 4, 4, 3, 4, 2, 3, 4]
Citi Prestige: 26 [4, 3, 3, 2, 3, 3, 4, 2, 2]
AmEx Platinum: 23 [4, 3, 2, 1, 4, 2, 2, 4, 1]
MasterCard Black: 16 [1, 1, 1, 3, 1, 1, 4, 1, 3]
The Reserve came out on top in six of the nine categories and never finished last in any of the categories. It was hard to argue with the Sapphire Reserve's 100,000 intro points, great dollar-to-point earning and redemption bonuses.
These perks make it not only an amazing luxury card but a top-of-the-line travel card. In fact, it tied for first in our Best Travel Rewards Card of 2016 competition.
The Citi Prestige card came in second place, a solid showing for a card that doesn't always get recognized in luxury card rankings. The card's points-to-dollar opportunities, along with its $250 travel credits and 40,000 intro points shaped it into a solid contender.
The American Express Platinum card comes in third, mainly because of its poor points bonus, low travel reimbursement, and mundane packaging. We were impressed with the card's perks, since gold status with Hilton and Starwood include late checkout, guaranteed available and a few other features.
Unfortunately, the MasterCard Black finishes last because of its underwhelming intro offer, dollar-to-points ration and, in general, bottom-of-the-barrel benefits compared to other cards. Don't get us wrong; it's still a luxury card that suits big spenders well. However, our research and scoring say it's last on the list for a reason.
Take some time to read over our results and decide for yourself which card is the best fit for you. If you feel like the annual fees on these cards are too high but you still want some decent travel rewards, take a look at the Chase Sapphire Preferred, the card that many thought was the best travel rewards option until the Sapphire Reserve came along. The Preferred has an annual fee of $95.
We also have a pretty extensive credit-card reviews page, where you can check out plenty of cards with annual fees of less than $100. Each of our reviews covers everything you need to know about the card you want, including its short- and long-term benefits as well as penalties and fees you need to know about. We include customer feedback, too.
Read Next: 7 Credit Card Hacks You Can Use to Raise Your Credit Scores & Reap Rewards