1040.com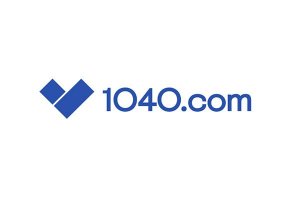 Summary
1040.com's one-price tax software makes filing your individual taxes simple. The site covers most tax situations but is not a good fit for business owners.
Pros
Simple pricing structure
Good user experience
Live chat support included in the cost
Free state returns
Cons
No free filing option
No audit support
No phone support
1040.com Reviews - Is It the Right Tax Preparation Software for You?
1040.com is a tax software site with a single price for all federal and state tax returns. Their single-price model, affordability, and simplicity are what make them unique.
You'll often find that tax software offers multiple price points depending on how complex your return is. It's hard to know exactly which tier you need until you start the return, at which point the software will alert you when you need to upgrade. There are no surprises with 1040.com.
Our review of 1040.com gives you the details and analysis you need to decide if the software is the right fit for your needs.
Pricing
1040.com costs $25 for federal returns (1040/ 1040SR/ 1040X) and does not charge you to make a state return.
There is no free version of 1040.com.
Features and User Experience
I set up a 1040.com account and found the experience simple and pain-free. The software guides you through your return with easy-to-answer questions about you, your work, and your deductions.
Simpler returns can take as little as 15 minutes.
If you're someone who enjoys straightforward questions and doesn't need a lot of explanation, you'll like 1040.com.
Education and Support
If you run into a situation where you don't feel confident in your answers, 1040.com has two options for you. You can contact their live chat or you can consult their educational material.
We used their live chat support multiple times and found it helpful and very responsive, making it easy to get advice as you fill out your tax return.
Their education section is robust and provides answers to general and specific questions about your taxes. It is clear and well-organized, with each article broken up into small sections that are easy to read.
Maximum Refund Guarantee
1040.com will refund the $25 you paid to file your taxes if your refund is smaller than it should be or your tax liability is bigger than it should be.
You cannot get your fee refund if the difference in a refund or tax liability results from you providing incorrect or erroneous information.
100% Accuracy
1040.com guarantees their calculations will be accurate as long as the information you provide them is accurate and correct. If you input the right information for all questions and a software mistake results in IRS penalties or interest payments, 1040.com will reimburse you for those penalties.
Supported Tax Forms
Self-Employed
As a self-employed, you'll need to file 1099 income as well as Schedule C, which is a form through which you can claim business expenses like costs related to your home office, internet, mobile phones, supplies, and subscriptions.
1040.com provides you with all the forms you need to file as a freelancer.
Homeowners
If you own a home, you require a special set of forms you use in conjunction with your 1040:
Form 1098: Mortgage interest statement
Form 8396: Mortgage interest credit
Form 8828: Recapture of federal mortgage subsidy
Because 1040.com supports these forms, their software is a good fit for you if you're a homeowner.
Investors
When you're an investor, you have to file a myriad of forms and schedules. 1040.com supports the following forms which cover income and losses from stocks, bonds, cryptocurrency, and real estate:
Schedule E: includes income from real estate investment conduits (REMIC)
Form 1099-B: Stock transactions
Form 1098-DIV: Income from stock dividends
Form 1099-INT: Interest earned from investments
Form 1099-R: Distributions from your retirement accounts
Parents
If you're a parent with a child in daycare or in college, you're entitled to certain deductions and tax credits. 1040.com supports the following forms that are specific to parents:
Form 2441: Chil and Dependent Care Expenses
Form 1098-E: Student loan interest
The software also covers the following tax credits related to your children:
American Opportunity Credit
Lifetime Learning Credit
Adoption Tax Credit
Child and Dependent Care Tax Credit
1040.com vs. TurboTax
| | 1040.com | TurboTax |
| --- | --- | --- |
| Free filing (simple tax return) | No | Yes |
| Deluxe | $25 | $60 |
| Premium (investments and rental property) | $25 | $90 |
| Self-Employed (personal and business income and expenses) | $25 | $120 |
| State filing cost | Free | $0 for free filing, $50 for the paid version |
| On-demand CPA/ EA/ Tax expert access | No | Yes |
| Support options | Email and live chat | Video, phone, chat, email |
| Educational resources | Extensive | Extensive |
| Paid access to CPAs and EAs | No | Yes |
| Audit services | No | Yes |
To decide which tax software is best for you, ask the following questions:
Did you struggle to work through more complicated parts of your return?
Were there times you wished you could talk to a tax expert?
Do you feel like you overpaid for the software?
How often did you consult the software's education section?
Is it easy for you to file your taxes?
These types of questions will reveal what aspects of your tax software are most important to you. Your answers will help you find the software that offers that meets your needs for support, education, and value.
The Bottom Line
1040.com offers a truly unique pricing model: $25 for all returns. However, its features make it a good fit for some and not a good fit for others.
Who It's Good For:
Self-sufficient filers: This software's simple user experience will work well if you are used to DIYing taxes and don't need any hand-holding as you work through your refund.

You're on a budget: 1040.com's $25 fee is a competitive one and offers a lot of value if you're self-employed, own a home, and investments. The one-price model eliminates the possibility of surprises, as the software won't stop you at certain points and require you to upgrade. Plus, you get access to live chat support and a substantial education section.
Who It's Not Good For:
People with simple returns: If you don't have kids, don't own a home and are not self-employed, then you can most likely file for free on Credit Karma Tax or other popular tax sites with free options.

Business owners: If you own a business with multiple employees, 1040.com lacks the tax pro support and audit defense that you may be looking for as you navigate your complex tax situation.

You want audit defense: 1040.com doesn't offer audit defense and they don't have any paid add-ons that allow you to send your return to a tax pro for review.
Customer Reviews
Posted on Feb 25, 2018
My experience
I will not use this program again. They bait you with a free offer but switch along the way, so it is not possible to pay less than $44.95. They do not notify you if your return has been accepted by the IRS.
Do not use this bait and switch program!
Bottom Line: No, I would not recommend this to a friend
Our Promise to You
In order to safeguard you and ensure helpfulness and relevance, our compliance team manually assess every customer review before it goes live.
We have a zero-tolerance policy for fake reviews, and companies cannot control or alter any reviews at any time.