23andMe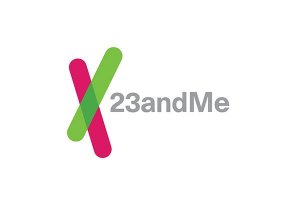 23andMe is a personal DNA testing kit that provides you with information about your ancestry, ethnic background, living relatives, and pertinent health information.
23andMe Review: What You Should Know
Have you ever wondered where you came from? 23andMe is a mail-order DNA testing service that uses a saliva sample to interpret your genotype information to give you genetic information related to your health and ancestry.
As reported by the International Society of Genetic Genealogy, 23andMe is one of the most popular DNA kits on the market and has tested the DNA of more than 10 million people since its start in 2006. In fact, the company claims to be the only genetic service available that meets FDA requirements for being scientifically valid.
But can you trust the information you'll get in a home DNA test like 23andMe? More concerning, is your private information safe? We'll explore those questions and more here in our comprehensive analysis of 23andMe.
Pros:
Cons:

Comprehensive, easy to navigate reports
Possible to purchase additional health information at any point after the initial test
Most people get results in 2-3 weeks

Reports might not be as detailed as desired
Some reports may have major inaccuracies
Many people had to send in repeat samples, which extended the timeframe for getting results
How Does 23andMe Work?
At-home DNA tests like 23andMe work by analyzing specific genetic variants within the DNA in your saliva. As with most DNA testing companies, 23andMe will examine your autosomes to identify your recent ethnic ancestry up to ten generations back.
The test provides up to 95% accuracy for recent generations but loses some accuracy as you go further back.
This test also looks at the mDNA you inherit from your mother and the yDNA from your father—if you are male—to identify your haplogroups. This makes it possible to track human migration patterns and determine where your ancestors lived at different points in time.
To get started with the testing process, you'll choose between the company's three report options (more details below) and order your kit. Once it arrives, you'll need to register the collection tube's barcode so that it is identified with you. You'll take a saliva sample as directed and mail the kit back to 23andMe's labs in the included prepaid packaging.
Once the lab receives your sample, technicians will extract DNA from it and copy the strands until there is enough to genotype it, which will then be analyzed to determine what genetic variants of specific traits you possess.
You can expect your results to be available within 2-3 weeks and will get an email when they are ready to be viewed through your profile page on the company website.
Pricing and Services
Your total cost for 23andMe depends on which kit you buy:
Ancestry + Traits Service ($99)
1500+ geographic regions represented
Automatic family tree builder
30+ trait reports
Finds relatives that share your DNA
Health + Ancestry Service ($199)
All features of Ancestry + Traits Service
At least 10 Health Predisposition reports
5+ Wellness reports
40+ carrier status reports
VIP Health + Ancestry Service ($499)
Two Health + Ancestry kits
Overnight shipping
Priority lab processing
Premium customer support
1-on-1 results walkthrough
It's possible to purchase the additional health reports at any time for $100 once you have purchased the basic ancestry package.
You can request refunds for unused 23andMe kits within 30 days of placing your order. Keep in mind that you must mail the equipment back, and return shipping costs will be deducted from your refund.
DNA Reports and Features
What you're primarily paying for with 23andMe is access to the personalized genetic reports the company provides for you. The information accessible to you depends on whether you purchase the standard kit or opt for additional health information.
Below is a quick summary of the kind of information you will receive in your 23andMe reports:
Included in Ancestry + Traits and Health + Ancestry Reports:
Ancestry Composition: This report looks at DNA you inherited from both sides of the family to highlight your connections to 45 worldwide genetic populations. You'll get an interactive map that shows where your DNA comes from and the percentages in each region. Also included is information about your ethnic background and the possible migration patterns of your ancestors.

DNA Relatives Feature: Customers can decide whether to opt-in to this feature, which allows you to find and connect with genetic relatives from around the world. The function can identify relatives from either side of your family tree based on traits passed down through the X chromosome over time.

Haplogroup Reports: This report dives into the ancient origins of your ancestors by looking at genetic variants that came on the scene thousands of years ago that have been passed down in mitochondrial DNA. Note: men can trace their haplogroups through both their father and mother's line, but women are limited to just the maternal size because they lack a Y chromosome, which is how paternal information is passed down.

Neanderthal Ancestry: You can track what percentage of your DNA you share with Neanderthals, which were ancient humans that went extinct about 40,000 years ago. Some interbreeding between Neanderthals and modern humans occurred, meaning that many people have DNA sequences that can be traced back to them.

Traits: This report shares the ways that your DNA manifests itself in different characteristics, including physical features, food preferences, and more.
Included in Health + Ancestry Reports
Carrier Status Reports: You'll learn whether you are a carrier for common diseases, which means that you have genetic variants that might be passed on to future generations. Though you likely won't have the condition yourself, this test will show you whether your children may inherit it.

Health Predisposition: This report will help you understand whether your genetics predispose you to any specific diseases. Examples include Parkinson's Disease and Alzheimer's Disease and others. Note that the report doesn't cover all genetic variants for the conditions and don't account for environmental and lifestyle factors, so they won't show definite proof of your risk level.

Wellness Reports: This report is designed to help you make informed choices for healthier living. It can help you understand what kinds of muscles you build most easily and whether you are extra sensitive to caffeine, lactose intolerant, and more.
23andMe won't send you paper copies of your reports, though it's possible to print out summaries through your online account.
Limitations
Despite the range of information you'll receive in a 23andMe test, it's important to realize that genetic sequencing kits like this can't be used to diagnose health conditions or as a substitute for medical advice. While it can tell you whether you have gene variants for specific diseases, it won't show you whether you have two copies or how likely you are to pass it on.
Likewise, your genetics is only one factor for whether you develop certain diseases. The quality of your diet, whether you smoke or exercise regularly, and whether you are exposed to environmental pollutants can be even more significant factors for your overall health.
Privacy
Data gathering companies like 23andMe have faced recent criticism over privacy concerns. Is your genetic data safe with a company like this? 23andMe addresses these concerns by promising never to share your genetic information without your consent, and to require you to sign consent agreements if you permit them to use it.
By giving your consent, you allow the company to share your DNA data with others, which can include academic research labs and for-profit pharmacies. In these cases, your data will be stripped of your name and other identifying information before it is shared.
It's possible to change your consent status through the settings section of your online account. This is also where you decide whether 23andMe can track down your DNA relatives.
Analysis of Customer Reviews
23andMe averages 1.5-stars on HighYa after more than 60 reviews. ConsumerAffairs reviews show similar results, as they average 2.6-stars after more than 100. Here's a recap of what these customers are saying.
Informative DNA Results
Many users reported that 23andMe's reports were informative and answered many unknown questions about their ancestry. Some noted that the regional specificity in the test was impressive and that it helped them track down distant relations in other countries.
Others praised the health information, sharing that it matched what they had confirmed in other ways and that it offered insight on their risks for certain conditions in the future.
Poor Customer Service
Customer service was a common negative for many 23andMe users. They shared that their results took a long time to be processed or were seemingly lost in transit before they made it to the lab, despite the prepaid packaging.
Those who had poor experiences like this often struggled to get refunds for their orders.
Sample Issues
One frequent problem for 23andMe customers was getting quality samples. Some shared that they followed all instructions and shipped them to the lab, only to be told it was invalid, and they needed to test again.
This added weeks to the timeframe before they received their official results, which many resented.
Overly Broad, Possibly Inaccurate Results
In many cases, 23andMe customers were unhappy with their DNA results. Some knew from other research that their listed results weren't remotely accurate, while others found the information too broad to be of any value. In at least one instance, a woman was genetically identified as a male.
Others purchased kits from multiple DNA testing companies, only to receive radically different reports from each one. A few found the health information to provide little more than common sense advice that was relevant for everyone, regardless of their genetics.
Slow Processing Time
Despite 23andMe's claims of quick processing times for results, some reviewers shared they waited three months or more before their sample was processed, without any apology from the company.
Key Takeaways
You're likely to learn something from 23andMe's reports (if the company successfully processes your sample), but the information may be less in-depth than you desire.
Home DNA testing is an emerging field, so the information that can be gleaned from a saliva sample is continually expanding.
23andMe vs. AncestryDNA and MyHeritage
The field of mail-in DNA testing kits grows each year, and two popular alternatives to 23andMe include AncestryDNA and MyHeritage. We've shared their pertinent details below.
| | 23andMe | AncestryDNA | MyHeritage |
| --- | --- | --- | --- |
| Cost | $99 | $99 | $79 |
| Health Information Included? | Yes, for $199 | Yes, for $149 | Yes, for $199 |
| Database Size | 10 million | 15 million | 2.4 million |
Each of these companies operates similarly. You provide a saliva sample, wait several weeks, and then gain access to personalized reports about your ancestry. If you opt for a pricier kit, you can receive health information as well.
Choosing between these kits, one thing to keep in mind is how you plan to use the information. Are you interested in tracking down living relatives around the world? Then it's best to sign up for the company with the most extensive database size, which would be AncestryDNA.
If you're interested in your ancestry information but undecided about the health report, then 23andMe makes sense. You can upgrade your membership to include it at any time and won't have to go through the process of submitting another DNA sample.
Something to keep in mind is that MyHeritage allows you to upload your raw DNA information for identifying matches on the site for free. This means that if you have taken a test with a different provider, you can get MyHeritage's interpretation as well without sending in a new saliva sample.
Overall, each of these companies is a popular option for DNA testing and should provide you with lots of new information about yourself. You might even consider trying two or more tests so that you can see whether your reports vary much between them.
The Bottom Line
23andMe is a leading DNA testing service for good reason. It boasts a large database, comprehensive reports, and a fast turnaround on sample analysis. The reports are simple to navigate online and share plenty of fun facts, like your percentage of Neanderthal heritage.
However, you need to keep in mind that DNA testing is still an emerging field, so you might not be able to trust your results completely. Many 23andMe users received reports with glaring inaccuracies like they were misgendered or not considered related to their siblings. This might be due to mix-ups between samples in the lab, or merely a flaw in the testing process.
Overall, if you choose to take a DNA test like 23andMe, we advise you to keep your expectations realistic. You can learn a lot about your ancestry and future health risks, but it's best to verify any information you receive with other sources, like your doctor and personal genealogy research.
Don't waste your time or money

By Kim W.

,

Philadelphia, PA

,

Oct 13, 2019
Verified Reviewer

TL;DR: Lab is unable to process samples for some reason, slow and awful customer service, faulty website.

I bought my 23andMe kit on August 28 of this year. A couple of weeks after, I was told that my sample wasn't viable. They sent me a second kit, which did not come with a cap for my sample, so it was unusable. They had to send me a third kit. I accidentally made an error on the address. I started a chat 30 seconds later and was told that I couldn't change my address because it had been too long (over 60 minutes) since I had submitted the request. In reality, it was about a minute. They sent me a third kit. After a week, I saw on the website that my sample couldn't be processed. I had to fight with customer service to get an answer, but the progress page was changed to show that my sample was processing. A week later, I was told that my sample couldn't be processed. I followed the directions to a T and even gave more spit than needed. I tried to request a refund, but it said that the refund couldn't be processed. Once again, I'm fighting with customer service, which is slow and awful. Don't waste your money.

Bottom Line: No, I would not recommend this to a friend

---

Total scam

By Tara W.

,

San Clemente, CA

,

Jul 12, 2019
Verified Reviewer

Do not waste your money - this is a total scam! I know alot about my bloodline and my blood ancestors and the results I received back from 23andMe weren't anything close! Total scam! Don't waste your money, time, or energy on such a fraudulent company with bogus results! I can't believe a company can actually become so successful when they are a complete hoax! Unbelievable!

Bottom Line: No, I would not recommend this to a friend

---

Different results than other companies

By Sherri A.

,

Houston, TX

,

Mar 6, 2019
Verified Reviewer

I purchased a DNA test for myself and my son. I did my test with two different companies and got the same results.

My son did a 23andMe test. Results were nothing like the results from the other companies.

Bottom Line: No, I would not recommend this to a friend

---

Excellent results

By Kathy S.

,

Vancouver, British Columbia, Canada

,

Feb 18, 2019
Verified Reviewer

I took the test and had no problems such as what I've read on here. I waited two weeks before doing the kit, sent it off and occasionally checked in to see the progress.

Everything was fine and as they said for the time frame.

My results were excellent in the way of pinpointing where I am from, and there is no question about the areas 23andMe say my relatives are from, they were bang on with those results. It said I have zero close family to first cousins and that was right because I'm the only one who's done this. The regions really blew me away how they could show me where I was from, that was amazing. Also, I have a third cousin and their name and location were absolutely correct. Also, I did some traveling to my heritage country and while there, found a distant cousin who by chance had the same last name as I. We got talking and discovered ties between us. This person has not taken the test, but my DNA shows I have ancestors from the same area that I met this cousin in. I can't ignore that! So be your own judge.

Bottom Line: Yes, I would recommend this to a friend

---

Advertisement

---

Horrible

By Rea R.

,

New York

,

Feb 6, 2019
Verified Reviewer

This a scam. Too much money for a general overview of what I already know. The results are broad with no definition of where is your DNA originate, no percent of any heritage. The health results I got from my medical provider...nothing new. I would like my money back to get Ancestry DNA.

Horrible, horrible and a waste of money.

Bottom Line: No, I would not recommend this to a friend

---

Scam

By Chere C.

,

Oregon

,

Feb 6, 2019
Verified Reviewer

I did this and it has changed my DNA three times. I was 100% European, now I am not. I was Italian, now I am not. I am related to somebody that neither my sister, brother, cousin or niece is related too. It is a total waste of money. My family and I both wish we never did it. I mean it even said we were related than next thing we are not related. Stupid since we have the same parents. My opinion, it is a scam.

Bottom Line: No, I would not recommend this to a friend

---

Unprofessional

By Chalice K.

,

St Louis, MO

,

Jan 23, 2019
Verified Reviewer

I mailed my kit on 12/26. It took a couple of days to get to their Phoenix lab, but USPS showed as undeliverable. It was then sent to Greensboro, again refused as undeliverable. It was again sent to Phoenix for a second time and AGAIN, was undeliverable. Yes, again it was sent to Greensboro and a second time there was refused as undeliverable. Finally, two weeks later, this idiotic company accepted the kit after the 5TH ATTEMPT at trying to be delivered. Even though it was annotated as being delivered on 1/7, they say they didn't receive it until 1/9. NOW, they have just sat on it for another 2 WEEKS in their queue and ABSOLUTELY NOTHING has been done! Their own site says I should shave my results, but my kit is STILL just sitting there! They still have done ABSOLUTELY NOTHING and will more of ANYTHING! This is the most idiotic, rude, unprofessional company I have EVER encountered!

Bottom Line: No, I would not recommend this to a friend

---

Terrible company and customer service

By Cristy J.

,

Green Bay, WI

,

Jan 11, 2019
Verified Reviewer

My sample is lost...somewhere. After waiting for two months I decided to call. Their customer service is TERRIBLE. They don't want to answer any questions, and that's after they CAN'T find your account. They don't want you speaking to a supervisor or the specialized team, so they just put you on terminal hold. I would not recomment this company to anyone. I wish I had read the reviews before I spent the money. I will be calling my credit card to dispute the charges. I think this company is a TOTAL SCAM!

Bottom Line: No, I would not recommend this to a friend

---

Bogus DNA

By Mary W.

,

White Lake, MI

,

Oct 22, 2018
Verified Reviewer

I am a female who has had three babies and my DNA tested as a male. Something is wrong with their lab testing and request my money back. I think this is a total SCAM! I have sent many emails and called three times and got no real explanation for the mistake. I have never had a transplant of any kind and there is no male living in my home.

Bottom Line: No, I would not recommend this to a friend

---

Do not use!

By Jill B.

,

Minnesota

,

Oct 3, 2018
Verified Reviewer

I purchased a kit from Target and sent a sample in to 23andMe. On 10/02/2018, I received an email stating they were not able to extract DNA from the sample. This was almost a month after I purchased the kit. They did offer to send another kit, but I decided to call to find out more information. First, there was no way to find a phone number or address on the website. I finally found a number and called. I asked for a corporate address, which they refused three times. After arguing for about a half hour, I finally got an address. I asked for a full refund, which they totally refused. They said they can send a gift card via a third-party. I asked how long that would take. They responded by stating that would be between me and the third-party. Totally unacceptable. I am writing the Minnesota AG, BBB and Target with an ultimate goal to simply get a refund.

Bottom Line: No, I would not recommend this to a friend

---

Long wait time

By Stacy M.

,

Beaverton, OR

,

Sep 8, 2018
Verified Reviewer

I sent my kit in late June. It is now September, and they said they are updating a computer system and it may be two additional weeks. If I would have known it was going to take three months to get back, I probably would have used another company. I have no way of contacting them; they do not respond to email. Very frustrated.

Bottom Line: No, I would not recommend this to a friend

---