Affirm
This company has claimed this profile, is getting alerted on any new customer reviews entering this page, and may engage in dialogue with its customers to address their matters.

Companies cannot pay money or provide goods in order to remove or alter customer reviews.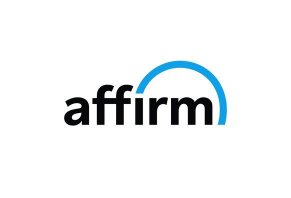 Summary
Affirm provides point-of-sale financing options with APRs that range from 0% to 30% and have a repayment period of 3 to 12 months.
Affirm Review: Is It the Right Option for You?
Affirm is a lending company that provides financing for one-time online purchases.
The company's integration with hundreds of online retailers as well as brick-and-mortar stores isn't just convenient, it's also transparent. They show you your loan repayment terms in an easy-to-understand manner.
Affirm's service allows you to skip the process of signing up for a credit card to make a purchase. You don't have to wait for a card to arrive in the mail, nor do you have to worry about signing up for a store credit card that often makes it hard to understand repayment terms and interest rates.
In our review of Affirm, we will tell you how its loans work, what customers are saying about it, and what the lending company's overall pros and cons are.
How Affirm Works
The Affirm financing process breaks down into three steps:
Application
Loan offer
Loan Acceptance and Repayment
Loan Application
Affirm works with more than 1,500 retailers that provide Affirm as a payment option when you're ready to pay for your purchase. Some of those stores include Walmart, Priceline, Peloton, Casper, and iRobot.
When you choose Affirm as your payment option at checkout, you'll offer basic information with which Affirm will determine what kind of loan they give you.
Affirm won't run a hard credit check, which means getting quotes for loans won't hurt your credit. Instead, they do a soft check, using basic information to get a glimpse of your credit profile.
This soft check presents a great opportunity for you if you have bad credit but need a way to make a big purchase. The lack of depth in their credit check may increase your chances of getting financing for your purchase.
In some cases, Affirm will ask to connect to your checking account so they can get a better picture of your financial situation before approving your application.
When they have enough information, they'll make an offer. Keep in mind that their fine print states you can't open an account under your name to buy something on behalf of someone else. Also, you can't purchase the following items with Affirm financing:
Currency (including crypto)
Pharmaceuticals
Ammunition
Firearms
Firearm parts and accessories
Certain weapons and knives
Affirm also gives you the option of requesting a loan for a purchase. You'll tell Affirm how much you need to spend and where you're shopping and they may be able to offer you financing.
For example, Affirm's website has a page for Target. You apply for a dollar amount you want to use to shop on Target, they approve you and then give you a single-use credit card number you use to make your purchase.
Loan Offer
If you are approved, Affirm will give you a single or multiple loan options. Most of these loans will have a repayment period of between 3 and 12 months. In some cases, they'll ask you to make a down payment as part of the loan.
Affirm offers interest rates between 0% and 30%. These rates are similar to what you'd get with a credit card. Many leading credit cards have 0% interest offers that last up to 21 months, which is longer than Affirm's loan terms.
If you're someone with good credit scores (700 and higher) and Affirm gives you a 30% APR, you can do better through a credit card.
If you have bad credit, then Affirm's rates will probably be equivalent to what a card would offer you.
Affirm will make clear how much your monthly payment will be, how long your repayment period is, what your interest rate is and how much you'll pay in interest over the life of the loan. You'll notice that longer loan repayments result in higher interest payments.
This simple presentation gives you the advantage of knowing exactly what you're getting into before you make your purchase.
A credit card, on the other hand, isn't going to give you this information before you make your purchase. This is one of the big advantages of Affirm and is one of the reasons shoppers turn to Affirm as opposed to signing up for a store card.
Loan Acceptance and Repayment
Once you accept your Affirm loan, you'll create an account through which you can make payments and track when your payment is due.
You can pay your payment via a debit card, bank account or check.
Affirm charges no late fees if you don't pay on time. However, their fine print says they can send your account to collections if you don't meet the terms of the loan agreement. One of those terms would be paying your bill on-time.
What this means is that there is a possibility your account could go to collections after a late payment. While this isn't a guarantee, it's important to remember that an absence of late fees is not your license to stop making payments or pay late.
Furthermore, even if they don't charge late payment or choose to send your account to collections, your credit score will drop the moment you're 30 days late on your payment.
Returns
If you return an item you bought with Affirm financing, Affirm will subtract the refund amount from your loan balance.
If the refund amount is less than the balance, your monthly payments will remain the same but your repayment period will be shorter.
You won't get a refund for any interest you paid, though. Because of this, you need to be sure of your purchase before you make it. Affirm calculates interest daily, so even if you make a return before your first payment, you'll still have to pay off some interest.
Analysis of Customer Reviews
The company has a 1.5-star rating and only eleven percent of reviewers would recommend the company to a friend. Here are our main takeaways from these reviews:
Common Compliments
There are relatively few positive reviews, all of which praise the company for smooth financing and multiple loans paid off without any issues.
Common Complaints
Denials without explanation: Readers complained that Affirm denied their application for financing without giving a reason. While this can be frustrating, it's a common part of applying for credit.
Refusal to honor returns or lost orders: In several instances, readers said Affirm held them responsible for their loans even when the readers made a return or did not receive what they bought. This is concerning, as their policy clearly states they will subtract the amount of your return from your loan balance.
Poor customer service: Several readers complained that Affirm's phone agents were not helpful or made promises the company never honored. This can be particularly stressful and frustrating if you never received a purchase, for example, and need to work out a refund.
Pros
Affirm's transparency at checkout allows you to make a smart buying decision. Use this to your advantage. Subtract the cost of the item you want to buy from the total loan payment Affirm gives you. This is the interest amount you'll pay. Ask yourself if the convenience of getting financing at checkout is worth the interest.

Affirm does a soft credit check, so even if they deny your application it won't hurt your credit.

Affirm's personal loan is more beneficial to your credit score than a credit card. If you have $900 left on a $1,000 loan balance, your score won't drop. However, if you have a $900 balance on a credit card with a $1,000 limit, your score will decrease. (Lenders see a nearly maxed-out credit card as a sign of financial distress, which is why your score will drop.)

Affirm charges no fees. There are no application fees, no late fees, and no fees or penalties for paying the loan off early.

Affirm lets you have multiple loans at once, all of which you can easily manage through your account.
Cons
One of the subtle drawbacks to using Affirm is that each loan you get is reported as a separate loan. So, if you use Affirm to pay for five different purchases on five different sites, your credit report will show five new accounts. This will lower the overall age of your credit and lower your score. Lenders don't like to see multiple new accounts because they see it as you scrambling for funding to compensate for overspending.

Returns are more complicated with Affirm than they are with a credit card. If you purchase something with Affirm and return it, you have to deal with the retailer and with Affirm. Credit cards are much easier for returns because you only deal with the store. And, if an item you buy doesn't arrive, you can call your credit card company and dispute the charge.

The terms and conditions make it possible for your account to go to collections if you pay late. If this happens, the damage to your credit is not worth the money you'd save on a late fee.
The Bottom Line
There are distinct advantages and disadvantages to using Affirm's personal loans. It can be a good option when you need to make a purchase and don't have the cash or credit cards to pay for it. The company's straightforward pricing ensures you won't face any surprises.
However, the consequences can be dire if you make a late payment or skip a payment. Should Affirm choose to send your account to collections, your credit score will drop significantly.
Customer Reviews
Posted on Feb 21, 2018
Convenient, fast, reliable
We have used Affirm twice in the past three months. For a mattress purchase and the other for window blinds. The application was straightforward, with a response in less than a minute. I get a text reminder several days before my payments are due. The payment process takes all of one minute. We are quite pleased. Thank you Affirm!
Bottom Line: Yes, I would recommend this to a friend
Posted on Apr 1, 2018
Furnished my apartment
Recently moved to San Francisco and used Affirm to furnish my apartment. Had three separate loans all round $300 and paid two of them off early. Had an issue where I tried to finance my moving truck with Affirm online when picking up in store, the store would only accept my card. Called customer service and they removed the charge before a payment was made.
Bottom Line: Yes, I would recommend this to a friend
Posted on Sep 13, 2018
Love it!
I don't know what's up with all the negative reviews. I think Affirm is great, especially when you can't drop money for the things you want or need. Some of y'all are talking about them wanting y'alls license info. I don't remember it asking for mine. But if y'all didn't know, they do have an app where you can use a pin you chose to login in with instead of using the different pin they send you everytime you go to log in because that's frustrating. If y'all don't know about the virtual card, y'all can spend it on any website, just be careful about eBay, if the buyer does PayPal. I made that mistake after Affirm told me it might be declined.
And now I have money from my Affirm loan. I'm waiting to go back into my Affirm spending amount so I can order my truck part off Amazon instead.
By the way, they do let you pick your payment plan and by that I mean, they give you the option to pay off in 3, 6, or 12 months. But keep in mind, the longer you choose to pay on it, the more you pay in interest. But anyway, I have 6 active loans out and 3 past loans through them. So far I have had no problem with them.
The only thing I don't like is that I have to contact them by email instead of over the phone. Oh yeah, I don't know about the credit score needed. Mine has gone a ways down from all my credit cards. Since I'm making my payments on time with Affirm, they've bumped up my loan amount. I've been using Affirm for a year and it doesn't show on my credit report.
Bottom Line: Yes, I would recommend this to a friend
Posted on Oct 6, 2018
Convenient service, few downsides
I've had two loans with Affirm and both have been exactly as described! Very easy to make payments - or even set up AutoPay, so it will take care of everything for you! Very low hassle, very quick, and between the app and the website it all is incredibly user-friendly and helps me get last-minute items for work that I would otherwise probably pass up. It's a nice service to have - as long as you can pay it off on time.
The only real downside is the large interest rate, but it's not unreasonable. On a purchase of over $200, the interest rate (which may as well be called a convenience fee) is well under $10 for most people.
Bottom Line: Yes, I would recommend this to a friend
Posted on Feb 27, 2019
GREAT company!
I've had several loans through Affirm and I have never had a problem. I've had a couple of emergency home purchases that arose and going through this process was very fast and easy. I was able to see what I was approved for before the purchase. Once I "applied" for the card, it took only seconds to get a virtual card to complete the purchase. You know ALL fees and interest upfront before you accept.
The repayment process was very easy through the app. You can even make more than the "agreed upon" payment or a payoff at any time through the app.
I've never had the need to call into customer service since the process and payments are so easy through the app.
Bottom Line: Yes, I would recommend this to a friend
Posted on Jan 14, 2018
Cash only from now on
Please don't ever think because you cancel a payment you scheduled that it works.
You will click the link, it will confirm, and they will charge you anyway. They will charge when they feel like it, and you will have no control.
It takes five days to refund, and that doesn't help in certain circumstances. I can't wait to submit my final payment at the end of this month.
Also, I tried to sell the Celine I financed through them with interest, and it cost $3k. I live in a label driven area with pawns that buy/sell such bags. Nobody will buy it, and I was told by two established shops there is no value to it. I have been told it's worthless, despite having barely used it because it's pretty heavy. Do not trust their aunthetnicafion process or accounting system.
Bottom Line: No, I would not recommend this to a friend
Posted on Jun 9, 2018
Sketchy that they ask for your banking user ID and password
I was really excited at the prospect of financing our family vacation and was applying through the Affirm site off of the Groupon app. It was odd that they wanted a pic of my face and a pic of my license, but I thought that was fairly reasonable to verify my identity online. Then it asked for my banking "User ID" and "Password." That is where I stopped. If I had been approved and they wanted my banking account info for making payments that would be one thing, but it is extremely sketchy to ask for your login information. I have never been asked that by a company. I am not doing business with them unless there is some other way for them to verify me. I don't know at this point whether I would refer someone or not. If they have an alternative method of verification, I might.
Bottom Line: No, I would not recommend this to a friend
Posted on Dec 30, 2017
90 days to refund false payment
The Affirm company wrongly charged my card for almost $300 within seconds but said they can't refund until 90 days. Let's not forget they are supposedly open 7 days a week.
Terrible customer service. I do not recommend anyone use them.
Bottom Line: No, I would not recommend this to a friend
Posted on Jan 3, 2018
Bad customer experience
It took three minutes to create my account. I changed my phone number, and three months later they still did not change my number. Then, when I closed my account and I never bought anything, they told me I would never be able to use affirm again. They have made it impossible to do business with them. Best to buy with cash, period, than to deal with these people.
Bottom Line: No, I would not recommend this to a friend
Posted on Feb 25, 2018
Don't trust
Due to internet issues, we tempted to book a flight and using Affirm as a form of payment. In the end, after three tries, three loans were approved, and three of our deposits ($430) were accepted. A big error on their system, if you ask me! I went two days dealing with them, and I'm still waiting to hear back in regards to getting my three down payments returned. Keep in mind, I never booked a flight!
Bottom Line: No, I would not recommend this to a friend
Posted on Mar 16, 2018
Paperless company
I changed my cell number and reported the new number to Affirm. I have sent my new number and my driver license twice, but could not be verified. I asked for my billing statements to be mailed to me and was told Affirm is a paperless company, and they do not email and/or mail billing statements. But I get an email saying my payment is due! As I pay my payments, I would like to know my balance each month. No statement, no payment! I would not recommend this company.
Bottom Line: No, I would not recommend this to a friend
Our Promise to You
In order to safeguard you and ensure helpfulness and relevance, our compliance team manually assess every customer review before it goes live.
We have a zero-tolerance policy for fake reviews, and companies cannot control or alter any reviews at any time.