Affirm
This company has claimed this profile, is getting alerted on any new customer reviews entering this page, and may engage in dialogue with its customers to address their matters.

Companies cannot pay money or provide goods in order to remove or alter customer reviews.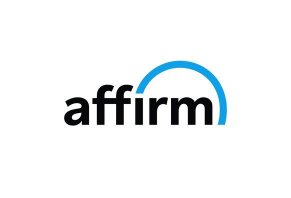 Summary
Affirm provides point-of-sale financing options with APRs that range from 0% to 30% and have a repayment period of 3 to 12 months.
Affirm Review: Is It the Right Option for You?
Affirm is a lending company that provides financing for one-time online purchases.
The company's integration with hundreds of online retailers as well as brick-and-mortar stores isn't just convenient, it's also transparent. They show you your loan repayment terms in an easy-to-understand manner.
Affirm's service allows you to skip the process of signing up for a credit card to make a purchase. You don't have to wait for a card to arrive in the mail, nor do you have to worry about signing up for a store credit card that often makes it hard to understand repayment terms and interest rates.
In our review of Affirm, we will tell you how its loans work, what customers are saying about it, and what the lending company's overall pros and cons are.
How Affirm Works
The Affirm financing process breaks down into three steps:
Application
Loan offer
Loan Acceptance and Repayment
Loan Application
Affirm works with more than 1,500 retailers that provide Affirm as a payment option when you're ready to pay for your purchase. Some of those stores include Walmart, Priceline, Peloton, Casper, and iRobot.
When you choose Affirm as your payment option at checkout, you'll offer basic information with which Affirm will determine what kind of loan they give you.
Affirm won't run a hard credit check, which means getting quotes for loans won't hurt your credit. Instead, they do a soft check, using basic information to get a glimpse of your credit profile.
This soft check presents a great opportunity for you if you have bad credit but need a way to make a big purchase. The lack of depth in their credit check may increase your chances of getting financing for your purchase.
In some cases, Affirm will ask to connect to your checking account so they can get a better picture of your financial situation before approving your application.
When they have enough information, they'll make an offer. Keep in mind that their fine print states you can't open an account under your name to buy something on behalf of someone else. Also, you can't purchase the following items with Affirm financing:
Currency (including crypto)
Pharmaceuticals
Ammunition
Firearms
Firearm parts and accessories
Certain weapons and knives
Affirm also gives you the option of requesting a loan for a purchase. You'll tell Affirm how much you need to spend and where you're shopping and they may be able to offer you financing.
For example, Affirm's website has a page for Target. You apply for a dollar amount you want to use to shop on Target, they approve you and then give you a single-use credit card number you use to make your purchase.
Loan Offer
If you are approved, Affirm will give you a single or multiple loan options. Most of these loans will have a repayment period of between 3 and 12 months. In some cases, they'll ask you to make a down payment as part of the loan.
Affirm offers interest rates between 0% and 30%. These rates are similar to what you'd get with a credit card. Many leading credit cards have 0% interest offers that last up to 21 months, which is longer than Affirm's loan terms.
If you're someone with good credit scores (700 and higher) and Affirm gives you a 30% APR, you can do better through a credit card.
If you have bad credit, then Affirm's rates will probably be equivalent to what a card would offer you.
Affirm will make clear how much your monthly payment will be, how long your repayment period is, what your interest rate is and how much you'll pay in interest over the life of the loan. You'll notice that longer loan repayments result in higher interest payments.
This simple presentation gives you the advantage of knowing exactly what you're getting into before you make your purchase.
A credit card, on the other hand, isn't going to give you this information before you make your purchase. This is one of the big advantages of Affirm and is one of the reasons shoppers turn to Affirm as opposed to signing up for a store card.
Loan Acceptance and Repayment
Once you accept your Affirm loan, you'll create an account through which you can make payments and track when your payment is due.
You can pay your payment via a debit card, bank account or check.
Affirm charges no late fees if you don't pay on time. However, their fine print says they can send your account to collections if you don't meet the terms of the loan agreement. One of those terms would be paying your bill on-time.
What this means is that there is a possibility your account could go to collections after a late payment. While this isn't a guarantee, it's important to remember that an absence of late fees is not your license to stop making payments or pay late.
Furthermore, even if they don't charge late payment or choose to send your account to collections, your credit score will drop the moment you're 30 days late on your payment.
Returns
If you return an item you bought with Affirm financing, Affirm will subtract the refund amount from your loan balance.
If the refund amount is less than the balance, your monthly payments will remain the same but your repayment period will be shorter.
You won't get a refund for any interest you paid, though. Because of this, you need to be sure of your purchase before you make it. Affirm calculates interest daily, so even if you make a return before your first payment, you'll still have to pay off some interest.
Analysis of Customer Reviews
The company has a 1.5-star rating and only eleven percent of reviewers would recommend the company to a friend. Here are our main takeaways from these reviews:
Common Compliments
There are relatively few positive reviews, all of which praise the company for smooth financing and multiple loans paid off without any issues.
Common Complaints
Denials without explanation: Readers complained that Affirm denied their application for financing without giving a reason. While this can be frustrating, it's a common part of applying for credit.
Refusal to honor returns or lost orders: In several instances, readers said Affirm held them responsible for their loans even when the readers made a return or did not receive what they bought. This is concerning, as their policy clearly states they will subtract the amount of your return from your loan balance.
Poor customer service: Several readers complained that Affirm's phone agents were not helpful or made promises the company never honored. This can be particularly stressful and frustrating if you never received a purchase, for example, and need to work out a refund.
Pros
Affirm's transparency at checkout allows you to make a smart buying decision. Use this to your advantage. Subtract the cost of the item you want to buy from the total loan payment Affirm gives you. This is the interest amount you'll pay. Ask yourself if the convenience of getting financing at checkout is worth the interest.

Affirm does a soft credit check, so even if they deny your application it won't hurt your credit.

Affirm's personal loan is more beneficial to your credit score than a credit card. If you have $900 left on a $1,000 loan balance, your score won't drop. However, if you have a $900 balance on a credit card with a $1,000 limit, your score will decrease. (Lenders see a nearly maxed-out credit card as a sign of financial distress, which is why your score will drop.)

Affirm charges no fees. There are no application fees, no late fees, and no fees or penalties for paying the loan off early.

Affirm lets you have multiple loans at once, all of which you can easily manage through your account.
Cons
One of the subtle drawbacks to using Affirm is that each loan you get is reported as a separate loan. So, if you use Affirm to pay for five different purchases on five different sites, your credit report will show five new accounts. This will lower the overall age of your credit and lower your score. Lenders don't like to see multiple new accounts because they see it as you scrambling for funding to compensate for overspending.

Returns are more complicated with Affirm than they are with a credit card. If you purchase something with Affirm and return it, you have to deal with the retailer and with Affirm. Credit cards are much easier for returns because you only deal with the store. And, if an item you buy doesn't arrive, you can call your credit card company and dispute the charge.

The terms and conditions make it possible for your account to go to collections if you pay late. If this happens, the damage to your credit is not worth the money you'd save on a late fee.
The Bottom Line
There are distinct advantages and disadvantages to using Affirm's personal loans. It can be a good option when you need to make a purchase and don't have the cash or credit cards to pay for it. The company's straightforward pricing ensures you won't face any surprises.
However, the consequences can be dire if you make a late payment or skip a payment. Should Affirm choose to send your account to collections, your credit score will drop significantly.
Customer Reviews
Posted on Jan 6, 2021
Bait and switch
I just wanted to check what financing options would be on a nice Roomba. I have good credit (738) so I was expecting maybe not the 15% APR they boasted about, but maybe 20% max. They did 29.9% APR! What the actual eff? Oh, and they were willing to finance 4x what I would have needed, yet still decided I was a high enough risk to get virtually their top APR. What a scam.
Bottom Line: No, I would not recommend this to a friend
Pros and Cons
They offered 15% APR
They switched their rate after obtaining personal information, despite a good credit score
Posted on Jul 22, 2020
Terrible company
They said they couldn't confirm my identity even with my SSN, which is garbage. They're frauds. They don't give a reason why they disapprove and it's a final decision.
Length of Use: Less than 3 months
Bottom Line: No, I would not recommend this to a friend
Posted on May 5, 2020
The worst company in the world.
Affirm is a terrible company to do business with. I feel sorry for anyone who is unemployed right now and needs to support their family. They are actually threatening people and sending people to collections during the Coronavirus rather than let them defer their payments for a month or two. I was in the hospital and on short term disability with a 40% reduction in my pay. I just needed one month to get on my feet. They do not allow customers to defer because of the Coronavirus. The late payment will go on your Experian report and ruin your credit for 7 years. I was reported late for two months when I was only 30 days late.
I hope they did not receive any federal stimulus money from us taxpayers. If I find out they did I will write my Congressman and let them know what type of company this is. Please do yourself a big favor and use a credit card instead. You never know what life has in store for you and this company does not care about you or your repeat business. All my other creditors allowed me to defer my payments and worked with me. However, because of Affirm, I had to take my stimulus payment and paid them off in full. I would rather be late on my rent then deal with this company ever again. This was probably their intent to get paid faster. If you want to see what people actually feel about this company read their Better Business Bureau reviews. They are an appalling and greedy company that has ruined my life. If you are smart you will stay away.
Bottom Line: No, I would not recommend this to a friend
Posted on Mar 5, 2020
Rude, unprofessional support and supervisors
Extremely rude supervisors and support people. Totally untrained and do not understand purchases and financing. I wouldn't take a chance with them. Some sound like from foreign country. BEWARE.
Bottom Line: No, I would not recommend this to a friend
Posted on Jan 21, 2020
Scam scam scam!
Merchant canceled my contract and processed the refund but Affirm is refusing to refund back. Remember, since they have your SSN they will threaten you to ruin your credit score. DO NOT GIVE YOUR SSN.
Bottom Line: No, I would not recommend this to a friend
Posted on Jan 17, 2020
Bad process
It's such a ridiculous process. First they ask me to update my phone, which takes a week, and after I try and they tell me, "we couldn't verify your identity based on the information we received" with my SSN and all my information. I ask them with email maybe I can send them my ID or SSN copy but they tell me "they were unable to confidently verify your information". Waste of time. They base their response on nothing.
Bottom Line: No, I would not recommend this to a friend
Posted on Dec 13, 2019
Affirm is a SCAM and they DELETE BAD REVIEWS from OTHER SITES
Affirm.com made a fake account the same day when I complained about a company I was trying to order from. They declined me saying they couldn't verify me, but that was not true. I asked them what I needed to do to verify me, as I own a home, 2 cars, own a business for over 10 years and have a family, and they said "nothing."
I complained to the company and sent them links to how bad Affirm was based on reviews. The company I wrote to took the link I sent them and told Affirm about it.
Instead of Affirm.com contacting me or trying to help me, they right away when to the review website which has all of the bad 1-star reviews that are confirmed. They delete all of the bad comments and then made all of these fake names with 5-star reviews "Rickey, Thomas, Adam, Christopher, Heidi, Jesus, Soraia, Anthony, Stephanie, Linda, Bradley, Matthew." And they were all written on the same day! Bunch of scam artists!
These are all fake accounts and if you keep searching you will see all of the real reviews with customers having the same problem I did.
Affirm Deletes ALL NEGATIVE REVIEWS!
Beware: Affirm.Com is a scam and they will delete ALL NEGATIVE REVIEWS and they have FAKE people posting to give them 5 stars!
I have never been turned down by ANY CREDIT COMPANY EXCEPT AFFIRM! THEY ARE A SCAM RUN BY A NEW JERSEY BANK!
Affirm.com even made at least 20 fake accounts exactly 5-6 days ago when I complained to the company I was trying to order from. I sent them the link, and the company then sent it to Affirm.
You can search for the fake names with 5-star reviews "Rickey, Thomas, Adam, Christopher, Heidi, Jesus, Soraia, Anthony, Stephanie, Linda, Bradley, Matthew." And they were all written on the same day. These are all fake reviews and they continue to make fake reviews giving them 5 stars.
These are all fake accounts and if you keep searching you will see all of the real reviews with customers having the same problem I did.
Never use them for anything, they will be out of business in 2020. STAY AWAY FROM AFFIRM.COM.
Bottom Line: No, I would not recommend this to a friend
Posted on Dec 10, 2019
Affirm is a SCAM - stay away
I am going to create a website with all the customer support correspondences and will update my reviews. In the meantime, just wanted to post here because I am so angry right now.
When going through the checkout process on my mattress I selected the option for Affirm and applied to terms where I could pay off within 6 months with no APR%. When I received the confirmation email the terms were completely different than what I had selected. I received 2 contradictory emails from their customer support reps, the first one claiming that there was an error on their site and a second email, which was very matter-of-fact and stated either pay it off or cancel your order, there is nothing we can do about it.
THIS COMPANY IS A SCAM, STAY AWAY!
Bottom Line: No, I would not recommend this to a friend
Posted on Nov 9, 2019
Worst customer service
I used their app on my iPhone to make my monthly payment. It paid the payment twice, and when I noticed the mistake on my bank statement, I called customer service immediately. I was told that it should be corrected within 10 days, and within 5 minutes of hanging up the phone, I received an email stating that the correction was denied and that they could not refund the amount, but that I wouldn't have to pay my next bill as it would be applied to that payment.
Such poor customer service practices...DO NOT use this company for anything!
Bottom Line: No, I would not recommend this to a friend
Posted on Nov 5, 2019
Horrible service
Website will not allow me to set up an account. I called the 855 number to talk to customer service and at first I couldn't reach a person by pressing automated numbers so I had to press the number "about a payment", finally talked to someone that was aware of the problem but could not do anything for me. She said I would still have to go online to create an account. I have been trying to do that all day for several hours. Their system keeps telling me my phone number was not a valid phone number. What the heck.
Their sign-up system does not work so what makes me believe their payment system would work. Worse service I have seen ever. If I could have given them a negative star I would have and I will tell everyone I know not to use Affirm.
Bottom Line: No, I would not recommend this to a friend
Posted on Oct 23, 2019
Sides with scam merchant
Used Affirm for $1600 loan, it's been two months and still have not received my item. Called merchant to cancel, merchant wants me to email a copy of photo ID and agree to pay over $1000 for a "restocking fee" for an item I have never received because their delivery company is all "full" for this month (the second month of waiting). Affirm sides with merchant, wants me to keep paying on loan? Merchant simply emailed Affirm and blamed me for item not being delivered without ANY proof of their allegations while I sent in recorded phones showing it was them that couldn't deliver, no delivery dates available! Absolute joke, don't know how this company is making any money. Merchants know Affirm will not refund without their "permission" leaving consumers at risk of fraud AND these people will report to credit agencies and ruin your credit if you don't pay for loans on items you get scammed on!
Bottom Line: No, I would not recommend this to a friend
Our Promise to You
In order to safeguard you and ensure helpfulness and relevance, our compliance team manually assess every customer review before it goes live.
We have a zero-tolerance policy for fake reviews, and companies cannot control or alter any reviews at any time.