Amway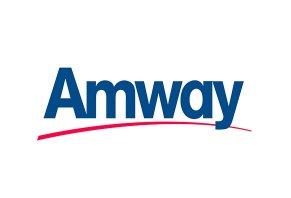 Summary
Amway is a direct sales company that rewards their Independent Business Owners with commissions from each sale, in addition to performance bonuses and other cash incentives.
Amway Review: Is It Legit or Just Hype?
Amway is a direct-selling business that has been in business for more than 50 years, operates in more than 100 countries, and claims to have helped more than 3 million Independent Business Owners (IBOs) "forge their own path to success."
The company claims to accomplish this by offering a large, exclusive line of products, extensive training opportunities, complete customer support, and more.
Amway is based out of Ada, MI, and has an A+ rating with the Better Business Bureau, with only 11 closed complaints over the past three years.
It appears that Amway has a generally negative reputation among IBOs, and the most common complaints we encountered during our research cited difficulty making money, high prices, and dishonest recruiting tactics.
How Amway Works
Amway is a direct-selling company at its core. This means that their business model is based on individuals selling their exclusive products, who earn commissions off each sale.
Amway product categories to sell include:
Nutrition – Vitamins & supplements, weight management, sports nutrition, and energy drinks.
Beauty – Skincare, makeup, and more.
Bath & Body – Hair care, body care, and oral care.
At Home – Laundry, surface care, dish detergent, cookware, and more.
Jewelry & Accessories – Necklaces, bracelets, gift sets, and more.
Fragrances – Several selections from Personal Accents.
To sell Amway products, you'll first need to register as an Independent Business Owner (IBO), which will then give you the opportunity to earn an income through their Compensation Plan.
After signing up as an IBO, Amway claims that you'll never be alone due to their world-class business resources, support, education, training, as well as mentoring.
However, despite how great the company makes its business opportunity appear, the fact is that most people never make any money (more on that below).
Amway Pricing
To register as an Independent Business Owner, Amway charges $100 annually as the registration. This cost covers access to resources and materials needed.
This fee is 100% refundable should you cancel within 90 days after initial registration.
Is Selling Amway a Good Idea?
When it comes down to it, Amway has been in business for more than half a century, and they pay according to their compensation plan. However, if you're thinking about becoming an Amway Independent Business Owner, there are several things you should keep in mind.
First, as with most direct sales/MLM opportunities, your initial startup cost is typically just the beginning. You'll also have a monthly sales quota to meet, on top of monthly meetings, regional meetings, as well as conferences that you'll be required to attend. And unfortunately, nearly all of these costs will be your responsibility.
On top of this, most IBOs will use any Amway products they're attempting to sell, which may further increase your startup costs. Between the travel, training, and product purchases, the reality is that only a select few will ultimately realize financial freedom by selling Amway products, which, by almost any measure, are fairly expensive.
Next, talking with other IBOs or Amway representatives may make it seem like a great opportunity to earn a lot of money, to make your own schedule, to build your own business, and more.
However, the reality is that any type of direct sales opportunity takes a huge amount of time and money in order to become successful, not to mention a natural ability to sell.
And frankly, MLM companies like Amway are often very misleading in how simple they make their business opportunities appear because the reality is nothing could be further from the truth. As a testament to this, here is Dateline NBC's year-long undercover investigation of Amway:
Because of this, the vast majority of IBOs who join Amway end up making very little (if any) money. For example: Taking a look at page 11 of the company's online brochure, they claim that only 46% of IBOs were active during 2010, and of those, the average monthly income was only $202.
Furthermore, out of 300,000 active IBOs during the 2010 calendar year, only 0.25% achieved Platinum status, 0.08% achieved Founders Emerald, and 0.02% achieved Founders Diamond or higher.
According to this article, "The way that you're actually going to make a residual income is by sponsoring people into a downline. Yes, this means that you are going to need to get really good at recruiting your friends and family into the business to become an active distributor just like you."
This means that if you're looking to make it to the top of the Amway hierarchy, you're going to need to create a large network of IBOs underneath you, and earn a commission off of each sale they make. In other words, creating recurring monthly income occurs not necessarily by selling Amway products, but by recruiting others to sell them for you.
And this simply can't be avoided, because, in order to begin selling Amway products, you'll have to sign up under an existing IBO, who will make money off each of your sales.
If you think a lot of this smacks of a pyramid scheme, you're not alone. In fact, the company was the subject of a 1979 Federal Trade Commission ruling that found Amway's business practices to not be "inherently illegal," though they were required to "cease price-fixing and cease misrepresenting the apparent success achieved by the average distributor."
6 Things to Remember When Attending an Amway "Opportunity Presentation"
If a friend or family member asks you to attend an Amway Opportunity Presentation, you may think to yourself, "Sure, I'd love to help out. After all, what's the big deal?" The reality is that these presentations are carefully formulated to cause you to make an emotional decision, rather than an informed one.
As such, in order to insulate yourself from being sucked in by the hype, keep the following in mind: You'll encounter numerous claims throughout the presentation, but few of them will be based on facts. Because of this, ask as many questions as you can.
Ask how much money you'll have to spend each month on products, training material, seminars, and conferences.

Ask how much time is required to reach a significant income level.

Ask for proof to back up their claims. After doing so, don't allow them to change the topic. If they tell you how easy it is to make money and give you some figures, ask them to factor all of the costs into the equation.

Ask how many people are making the really big bucks. If they give an honest answer, then ask them why most people don't actually make money.

Ask them what your specific chances are of making real money. Unfortunately, the simple truth is that 99% of IBOs will not succeed.
When it comes down to it, most of the time a presenter will never mention the total cost and time involved in producing income through Amway, or if they do, their answers will be very misleading.
You'll often hear statements like, "If you work hard, you will succeed," or, "The people who don't make money don't work hard enough." In reality, this is just shifting the blame, because the company's statistics often tell a very different story. Caveat emptor.
Customer Reviews
Posted on Aug 19, 2020
Joined based on hopes, worked for years, gradually separated
My former wife and I joined back in the day based on the hope of achieving a life akin to college days, devoid of the pressures of the working world. It was hard to reject the promise of retiring in our 20s with a comfortable lifetime income. We stuck with it for about 7 years, until this one year we did not bother to renew. Four years before that we moved from the Philadelphia area to Maryland because I was offered a good new engineering job. This made product logistics very hard because of paying for our sponsor to UPS them to us. I ended up converging on a few basics and got warehouse privilege to get them directly. I was unsuccessful in sponsoring in Maryland. I still attended locally run seminars and rallies. The crushing blow at one was when the guest speaker unleashed an insult again Jews.
I did appreciate the motivational books I learned to appreciate and I evolved from an excuse maker to one who believed he could make choices about one's future. At the same time, I felt the products were overpriced and not competitive and that the payment structure was way unfair. I objected to the intermix of fundamentalist religion and felt that my Jewish faith was not welcome at the table.
One of the benefits I did carry forward was the courage and motivation to turn my movie-making hobby into a business. Even though I am in semi-retirement, that business lives today and earned me some pretty good money along the way, some of which is in my retirement nest egg. I was also able to mentor many college TV and film students over the years.
Length of Use: 2+ years
Bottom Line: No, I would not recommend this to a friend
Pros and Cons
Learned positive attitude about personal power
Products were very good
Manufacturing in USA
Unfair compensation structure
False evidence of success by upline
Intermix of fundamentalist religion; hypocrisy
Failure to design an honest business plan so that we would have had to use secrecy
Posted on Nov 23, 2019
What a shame Amway
This is a major scam, be aware. I was approached by a woman in her mid-twenties, I'm covering her maternity leave so she left her number just in case I had any questions and I texted her with excitement about her leaving the note and being available to answer my questions. A couple of days later she called me talking about a business asset and making ongoing income and it caught my attention. She arranged a meeting at Starbucks an evening night to talk about the opportunity not really explaining what it is, the company name, what I will be doing, or how much I will be making. Instead she shamed post-secondary education for creating a system that educates students and pushes them into the working class instead of the entrepreneurial aspect of their mindset. She gave me a book to read up to the first chapter. After that, on a Tuesday evening, I went to an info session which included a long presentation and they introduced me to their mentors and everyone was dressed professionally, it felt like a good group to be within except the people there seemed very skeptical and were I'm their early 20s as I am as well. They are all brainwashed and shame teachers for the work they do.
A day after I meet with the lady and her husband. They gave me a bunch of work to do: read a chapter of the book assignments they give you, listen to 1-2 audios a day, attend meetings every Tuesday evening, attend conferences even out of state which I had to pay for all out of pocket. I don't believe these people even make money, they say from 6-9 months money flowed in but there have been people on project 1 for more than that time frame even more than a year, unbelievable! Very time consuming and takes away from your life and free time, they require a lot from you, waste of time and effort.
Bottom Line: No, I would not recommend this to a friend
Posted on Dec 9, 2018
Amway is legit, get over it you poor kid.
People will say whatever. Amway is truly a business that creates leaders that help others.
People have no doubt that network marketing in itself is the fastest model to produce multi-millionaires.
If there is any other business industry such as life insurance or enterprise, name it.
Bottom Line: Yes, I would recommend this to a friend
Posted on Nov 16, 2018
Amway product
Amway is the worst company, as many IBO around the world, making us fools. They make a profit and are making fools, that's it. I requested to Amway owner, please don't finish all the IBO system and making it online, so that products will keep continuing to be bought.
Bottom Line: No, I would not recommend this to a friend
Posted on Sep 25, 2018
People are fooling around
I take this opportunity to tell my experience. I had a family friend suddenly came with his wife to my house one day. They were talking and suddenly started telling me and my wife, "you can earn $50k to $70k per month. They started telling about Amway products and how useful it is.
They started asking what and are the products that you like. We told them of a few items. The next day they came with those items we mentioned and asked for 1150 Rupees. We were shocked. Detergent liquid 520 Rupees for half a litter. For 520 Rupees, we can buy washing powder for 6 months.
On their request, we went to some meetings, where the same thing - earn $50k to $70k. They call winners on stage based on their performance. They say those members earned lakhs (a hundred thousand). But no one has the guts to ask them to show their account statement which reflects their receipt of payment from Amway. Fooling people. You pay 8 to 10 times higher than our Indian items.
Bottom Line: No, I would not recommend this to a friend
Posted on Sep 10, 2018
Total psychological warfare
This is my story with this company. I hope it's not confusing. I'm not a very good writer.
It started with a guy I randomly met at Target. Now that I think about it, it's almost as if he was waiting for a prospect right outside the store. He entered the store right behind me and then he entered the aisle I went into shortly after I did. Not that it's relevant, but I was there to buy deodorant because, well, we're not apes anymore. Anyway, he pretended to be interested in the same product that I was looking at and was like "Oh you're a Degree guy too?" I was a bit weirded out at first but I was like, I don't know, he seems harmless. We started talking about success right off the bat and how he wants to live the better life/easy life (yachts and fancy cars). He came off as very ambitious. I am too, I own a small business and I'm looking to grow it, so of course, I related to him, and that's where he thought he had me. That's right, it felt like he was out to get me.
Moving on, we exchanged info. I gave him my business card, he gave me his number. I thought cool, I just made a new friend who has the same mindset as I do, you know, work hard for the good life. He called me a couple of days later and we met at a small time franchise restaurant (his choice - part of the presentation). He brought his wife with him. They were both 22 years old. Not that it's weird, but I don't know. They both sounded like such nice people, I mean really nice. It's hard to take them or think that they are even out to commit anything that is considered bad. They gave me a book called "Business of the 21st Century" and I was to read it in four days, probably because in five days there was a meeting I was not yet aware of, and after reading the book we met again.
The book is good, I'm not gonna say it's not. I read a lot of self-development books and this one is actually not bad. You should do some research on the author though. The mind control starts with this book when it explains how important Network Marketing is, aka MLM.
I met with them the second time, and of course, they wouldn't tell me right there what the company was or what it did. I mean, why would they, they knew I would go online and read all the crappy reviews. They said "hey, tomorrow is this meeting, I don't know if we can get you in there but I'm gonna talk to my mentor and see if we can reserve you a seat," (yeah right, like that would be hard to do, but they have to make it seem like only a select few get in). The next morning he confirmed with me that he had pulled some strings and got me that seat and that he was going to introduce me to some people so told me to go early.
Everyone was dressed to impress, I mean, I'm talking fancy suits. Besides a couple of old farts in there that I'm sure were running the show, everyone else was in their early 20s. I mean, makes sense, I was targeted, haha, get it? Because it was at "Target." Sorry, lame joke. Anyway, he introduced me to some of these guys and asked questions to them, like "what has been your biggest take away from this?" and "what do you think about it?" Stuff like that so I could see that hey, maybe this is a thing for me (it wasn't, in case you're wondering). They were all brain-washed, I mean, just from the speech I heard that night all that was said was a bunch of BS. And all I could see around the room was all these young kids just eating this up like free candy. The guy did no real math up there, just threw up some really good sounding money number and that we should build trust. Honestly, that was my takeaway from that whole one-hour speech he gave. I'll admit that the guy was an excellent speaker. He had the crowd. I just wasn't buying it.
After the speech I told the guy that this isn't for me, I'm sure it works for you, but it wouldn't for me, and he tried to slow me down from walking out and managed to get one of his buddies to talk to me as to why I should reconsider. I asked him some questions, but he really didn't have a script and he got shot down and walked away. I said, "it was great meeting you, thanks for the opportunity, I hope I didn't waste your time and have a good life."
I didn't feel cheated because I never bought into it. What I felt cheated about though was the fact that I thought I made a great friend and that wasn't true by all means necessary.
Pros: If you enjoy being screwed, you'll love this job.
Cons: They are very good at making you feel good and trying to get you on board. Don't be fooled people.
Bottom Line: No, I would not recommend this to a friend
Posted on Aug 17, 2018
Scam
People, please don't fall for this. It'll cause problems between you and your spouse if you're not both involved because of the conflict. It's a dream that is promised that will never come true. My wife spent money we didn't have investing in this crap and put us in a hole of debt with nothing to show for it. Did Amway come help her financially? No way. Avoid these companies, trust me, they're only out to get your money or get you to make them money.
Bottom Line: No, I would not recommend this to a friend
Posted on Mar 13, 2018
Process can work for some, but the people are FAKE!
In early November of 2017, we were out walking around the mall. I was searching for a new pair of earrings. We were looking around in Claire's of all places when a couple approached us. The girl complimented my shoes. I said thank you, but then they struck up a conversation. They were very friendly and we enjoyed talking to them, however, we did notice they seemed oddly too friendly. We exchanged phone numbers and left happy that we made new friends. It's not easy making friends in the area we live in.
The next evening (Sunday because that's URA's phone session night) I received a call from the girl. I missed the call but immediately called her back thinking she was wanting to make dinner plans or something along those lines. She began talking about this cool business opportunity she has and felt like we would be perfect for it! The way she explained it made it sound legit. She said it was a company who endorses major brand products online, etc., etc. I was intrigued at first. They had us in the palm of their hands. When I hung up the phone, my husband immediately said "They're using us. This is some MLM scam." I believed him, but I had liked the couple so much I didn't want to lose their friendship, so we decided to just try it out. See if it's for us.
When I told my parents about the business, they were immediately skeptical, but since my dad is a salesman he was supportive. The next week I was in the middle of teaching and got a phone call from the girl. She claimed that she had gotten a "last minute ticket" to their Thursday night meeting. She tried to describe how exclusive it is and basically hinted how honored I should feel to be invited. Unfortunately, it was so last minute we just couldn't do it. We were too tired after a long day at work. The following Thursday we went to the meeting. It was the strangest experience, and it was WAY too long. We didn't get home till 11 o'clock, and my husband had to be at work by 7:15. We were exhausted. Every few days we were having to meet for training with our mentors as well as watching videos and listening to CDs. They make sure to consume your life with a little bit of positive Amway, so you don't listen to the negative Amway. Guys, this literally can be described as a brainwashing method.
From that point forward it became more demanding and more exhausting. Our lives had been taken away. There were Thursday meetings, Saturday events, Sunday night meetings, conferences, etc. We just lost control of it all. And on top of everything else, we were losing money, not gaining money. Finally, in mid-December, I told our mentors we couldn't do it any longer. Their first response was to blame my father who I had mentioned was skeptical (like any normal person would be). They immediately assumed he had forced us to quit when it was honestly our own decision. My dad was supportive. The next day we were cut out of their delusional lives completely. We were de-friended and blocked on social media and never to speak a word to us again.
I know the business can work for those who want to fully commit to it, but Amway businesses are full of fake people who are just using you for their own advantage. They like to claim they are not an MLM or a pyramid scheme, but they are still a scheme in a different way. They've just made the pyramid more like a circle and claim it's a totally new concept. Again, I'm not saying it can't work, but it is still a scheme for most people. Find financial peace and contentment in your day-to-day job income. Don't look for schemes to bring you that peace because most of the time you will never find that peace, even if it does work. Be cautious.
Bottom Line: No, I would not recommend this to a friend
Posted on Jun 30, 2015
An Honest Amway Review
Amway has great products, however, building an Amway business is very difficult due to the fact that it has a punishing compensation plan. It also has deep market penetration, meaning that most adults know of it and many have had a negative experience in many instances. This requires more touches with the same individual to get them into the business than if you were building a relatively new company for example. For my full Amway review visit http://www.jasonleehq.com/amway-review/
Bottom Line: No, I would not recommend this to a friend
Posted on Dec 12, 2014
Why It May Not Be Worth Joining Amway
Below I've listed a sequence of pros and cons with regards to running an Amway business.
Pros:
Economical to begin. An Amway IBO subscription is just ~$60 annually.
Exceptional products. Amway has put a massive amount of cash right into study as well as advancement, improving their brand products over the last 50+ years. Their energy drink Xs Power is the best energy beverage I've ever tasted.
Group distribution. Amway will deliver bulk orders to where their Platinum level representatives are (or greater) completely free. This encourages all representatives to maintain relationships with their clients. At one factor clients were able to receive free shipping by getting on their own if they exceeded a certain dollar quantity, but this is no more the case as a result of policy changes.
Lengthy consumer lifetime as well as good retail profit. Amway actually has several of the best offline training out there. They've basically understood it because that's all they do. Because of this concentration, reps that stick around have the tendency to get excellent at constructing relationships with their consumers which prolongs the length of time a provided individual will certainly purchase the item. I directly know tons of people who are in their 60s and also 70s that have purchased Amway detergent for 30+ years and also advocate it.
Outstanding offline training assistance. The training platforms are typically excellent at supplying training to their team members. They are always available and also going to help with anything pertaining to guerrilla marketing because that is just what they instruct.
Cons:
Structure MLM groups that last is extremely hard in North America (particularly U.S.A). This could appear a little bit severe, but I have actually not viewed Amway breakdown a solitary Diamond in the good-ole UNITED STATE in 2 years. The factor teams are hard to keep with each other, despite having the advertising of events, is due to the fact that building a company totally offline is not appealing to lots of people in this country. And as long as leaders may whine that the internet has destroyed this sector in some circles, it does not transform the fact that the marketplace is a company each one of its very own; it's not up to us to identify just what's ideal for the marketplace, it's our duty to discover how they want to be marketed to and after that comply with that wish. Structure entirely offline acquires tiring and also the vast majority of people just do not want to burn the rubber off the tires more. In addition there are a lot of companies that have actually embraced the internet, as well as considering that lots of people visit the internet for information it is simple for Amway reps to get inhibited and also check out other options when they find out a business could be built online.
The settlement plan layout needs a bunch of effort and time. If you truly would like to be profitable in Amway you basically need to construct 6 legs simultaneously (called "going Eagle").
The compensation plan is called a "stairstep breakaway," which calls for business rep to efficiently rebuild a leg once it has actually reached exactly what's called Platinum status (7500 factors). Generally, legs break short when they qualify as well as the payments develop into 4 % aristocracies instead of commissioned payments. I asked a former Amway emerald when just what it was like having his initial leg break-off and his reply was: "it's terrible, you truly recognize the best ways to ask unpleasant concerns do not you." He took place to clarify his compensations stopped by at least 80 % when they developed into "nobilities." It should be kept in mind that the royalties technically vanish if the quantity in the leg drops below 7500 factors, so it's not actually a "long-term" aristocracy unless you maintain your quantity.
Qualifying for compensations needs more quantity compared to the majority of various other companies, this keeps new suppliers at a loss for a longer period of time. In order to qualify for a paycheck a rep have to do 100PV per month. This would not be such a large deal if the average factor wasn't somewhere around $3.00. This implies new distributors have to move $300.00 a month in quantity to get paid. Typically, most other business can be found in someplace around $1.10 to $1.50 per factor, meaning the brand-new rep would only need to move $110.00 to $150.00 or so per month to qualify.
Internet marketing is not taught, and sometimes in Amway's past history has actually been restricted. Plans and treatments transform in time so make sure you check out the advertising and marketing area of Amway's plans and also procedures to establish whether you can market online.
Amway has been around for 50+ years which has actually resulted in market saturation in most of North America. Throughout this duration it obtained a negative reputation that lasted the lion's share of 2 decades. This resulted in the need to rebrand Amway as Quixtar (throughout the 90s). The baby boomer generation is very familiar with this and several will be fast to discourage their more youthful relative from doing Amway. If you are considering signing up with Amway as well as think this could be imprecise, simply ask an individual in your household in their 50s, 60s, or 70s whether or not they think you will certainly generate cash with Amway, and also why.
Below's just what you can expect after joining Amway.
The largest training system in Amway at the time of releasing this short article is WWDB (WorldWide Dreambuilders, officially Globe Wide Group). Although there are numerous training platforms inside Amway, WWDB occurs to be the biggest so I will simply focus on their process with us. The expense incurred by partnering with any type of Amway training platform will be relatively the very same.
The costs for running your Amway company when partnered with WWDB are as adheres to:
$100-$150 each for each and every quarterly seminar generally. This does not include the cost of the hotel, meals, gas, etc. Seminars range from $75 to $450 so I used $150 as a rough number.
~$60 paid to Amway once for an IBO subscription.
$300 plus bucks each month or more to "make the very first circle work." This must contain consumer volume (50 PV) and also individual quantity.
$37 each month for Communikate (also called Kate) to communicate with the training company
$50 each month to be on standing order for CDs and rally tapes
Completely, the ordinary expense on a month-to-month basis to run your Amway business making use of the WWDB training platform is somewhere around $500.00.
Given that Amway pays their distributors based on percent payments of company volume (sales bucks) relocated, this indicates a representative would need to offer somewhere around $4500 to $5000 per month to customers as well as his group just to break even.
The photo here offered by MLM Success Secrets shows just what an IBO earns if they move 700PV in a month.
Increasing this amount won't acquire you rather out of the red.
It must likewise be noted that there are not presently any sort of training platforms inside Amway that offer associate commissions for referring brand-new members.
This indicates that in order to turn a profit a new participant should depend exclusively on the income made using Amway's payment plan.
I will additionally mention that the last top earner (efficiently top income earner) in WWDB that got their start in North America apparently involved the exact same conclusion I've come to: the United States is too saturated as a market as well as absorbed with online marketing to ever offer an offline Amway rep a sporting chance.
This specific couple made a decision after reaching platinum condition (~ 40-50k a year) to move right into a new market Amway had actually just opened in order to burst out as well as come to be top earners.
Where did they relocate you might ask?
Jamaica.
Conclusion
Although it's inexpensive to start an Amway company, the cost in maintaining it is relatively high on a monthly basis relative to various other business in the multi level marketing specific niche due to the poor point to buck ratio. Expect to be at a loss for quite a long time as a result of this fact.
As a totally offline network marketing business, Amway could be successful from a retail sales point of view, however, the genuine money and also leverage comes from developing groups of leaders, not slinging product.
The comp plan is really challenging to build as well and calls for a good deal of time as well as effort as a result of the stair-step breakaway design.
Although the business has actually been around for a fantastic length of time, the negative rep through the years has actually resulted in Amway being labeled as a "pyramid scheme." This develops a good deal of resistance with new prospective customers as a result of adverse outside influences beyond the representative's control.
Bottom Line: No, I would not recommend this to a friend
Our Promise to You
In order to safeguard you and ensure helpfulness and relevance, our compliance team manually assess every customer review before it goes live.
We have a zero-tolerance policy for fake reviews, and companies cannot control or alter any reviews at any time.