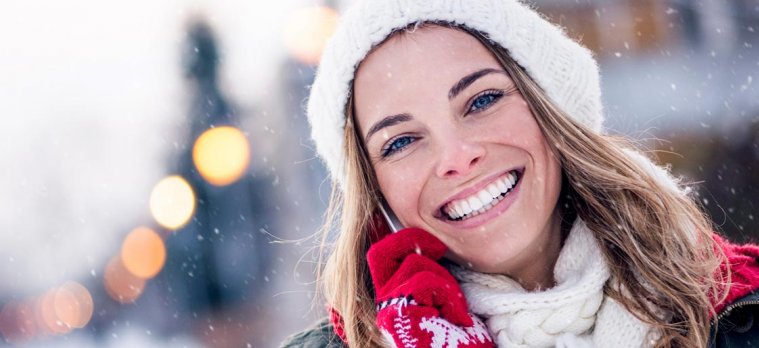 From decorating Christmas trees to big dinners, and opening gifts, the holiday season is chock-full of traditions that center around spending time with family and friends.
But traditions are easily confused with expectations, which means that if you're slated to spend this holiday season solo, it can be a huge disappointment.
More than any other time of year, it's easy to believe that if we aren't taking part in what other people have access to, then we aren't getting the full experience of the holiday.
But don't decide to paint yourself green and move to Whoville just yet. Spending the holidays alone doesn't have to be lonely. There's actually a trick to enjoying it: Completely break away from traditions—and your expectations—by deciding to shake things up.
1. Foster a Pet for the Week
Do you love animals, but can't adopt a four-legged friend due to schedule or budget constraints? Consider calling your local shelter or SPCA to foster a cat or dog over the long holiday weekend.
You might already know that there's ample research showing animal companionship helps humans beat loneliness or that spending time with a furry buddy has health benefits.
Beyond how fostering benefits you, animals who get a break from the stress of a shelter for a few days are more likely to be adopted, which means it's pretty much a win-win!
2. Make the Decision to Go Somewhere Solo
Got the budget to take a trip? Just because you don't have a travel buddy doesn't mean you can't enjoy Christmas in a warm island paradise.
Many travel agencies or destination resorts offer packages that revolve around holidays for singles or solo travelers. If warm weather isn't your ticket to happiness, consider which climate suits you best and use the Google Flights globe option to check out cheap airfares from your originating airport.
Related: Find the Cheapest Flights and Buy Your Next Ticket Like a Pro
3. Get a Free Change of Scenery by House Sitting
According to the Bureau of Transportation, the Christmas holiday is the second-busiest travel time of the year, with almost double the amount of people away for a long weekend than average!
With so many people driving or flying to see family and friends, there's a big need for house sitters and pet sitters—which, for the most part, is pretty much as sweet a gig as can be.
The basics of house sitting are that you're taking care of a home while the owners are off on their own travels. These gigs often involve pet care, but there are some opportunities that are sans animals. The benefits of watching someone else's house (and possibly pets) include:
The opportunity to travel while keeping costs extremely low.
A unique, intimate experience in a new location.
House-sits that are close to your home or anywhere around the globe.
There are a few potential catches, mainly that signing up costs an annual fee (indicated below), you'll probably need a car, and you'll definitely need at least one reference.
Never heard of house sitting? Here's how it works:
Create an account with Trusted Housesitters ($60), Mind My House ($20), House Carers ($55), or Caretaker ($30).
Write up a killer profile, including information about yourself, your skills, and any experience with animals.
Review available listings on the above websites, choosing carefully according to your own desires based on location, timing, and other needs.
Contact homeowners whose listings appeal to you with an email.
While the responsibility of house sitting isn't for everyone, getting the opportunity to get outside your normal day-to-day and do something different can be a great way to enjoy a memorable holiday weekend.
4. Enjoy Local Festivities
If financial or time constraints keep you bound to your hometown, consider visiting holiday markets, museum events, Christmas shows, or other seasonal activities.
And, on the bright side, going by yourself means not being rushed by another person's schedule or having to navigate crowds with a group.
Most attractions and services are closed on Christmas Day, but the outdoors are still wide open for exploring. Wrap yourself up in sweaters and a scarf, grab a thermos full of hot cocoa and enjoy the serenity in of local park or nature area.
If you'd prefer to tour holiday events and light displays with some company, check out Meetup to find like-minded people in your area. You can browse posted gatherings to find something that might interest you or even create your own.
5. Reach Out and Say Thank You
Take some time out of your day to reach out to the people who have really inspired you along the way and say "thank you." Not only will this really boost their spirits, but you'll feel good for giving back to them.
See Also: How to Write the Perfect Holiday Letter They'll Actually Read
6. Use Technology to Keep in Touch
Can't get to your family over Christmas? Dr. Joseph Mosquera, the founder of the bilingual health website Saludmóvil, urges those who are separated from loved ones by distance to remember social media.
"You don't have to be alone on Christmas when you are older now that there's is the ability to engage online," he says.
And, don't forget about video chats! If you've opted to stay home to enjoy some serenity, hopping on Skype, Facetime, or Google Hangouts gives you the chance to enjoy group cheer without committing to an entire holiday weekend.
Related: The Golden Rules of Digital Etiquette
7. Connect With Others
"Not spending time with family or friends isn't a sentence to spend the holidays without social connection," says holistic health coach and founder of This Is Not a Detox, Sarah Jacobs.
Sarah suggests volunteering to answer letters from Santa, buying presents for families in need, or sending holiday gifts to troops overseas—all opportunities to connect with and help others without even having to brave the cold weather.
"Just remember that finding ways to connect with others is important this time of year, but it doesn't have to be at your childhood home over a Christmas ham."
8. Create Your Own Tradition by Volunteering
"Prior to meeting my wife, when I lived on my own, I only had one family function, and it took place on Christmas Eve," says one Reddit user. "So that year, on Christmas day, with nothing to do I called up Hospice and asked if they had any families that needed service (cooking food, moving furniture, someone to just come in and keep someone company) and they sent me to two different houses. It was easily one of the best holidays I've ever had."
Why volunteer? "The holidays are a great time to focus on giving rather than receiving," says Sarah.
"Spending the holidays alone can be pretty difficult, but changing the focus and attention to helping others by volunteering not only helps you see the bigger picture and puts yourself in the context of a larger world."
The wonderful thing about volunteering is that you're surrounded by others who share their high energy, that it's almost impossible not to get swept up in the holiday spirit.
You'll also get to meet some amazing people who are truly grateful for what you're doing. Another benefit of volunteering during the holidays is that it gets you away from spending money on stuff, and points you in the direction of spending time with others.
And, if spending the holidays alone has you feeling really down, volunteering might be just the ticket to turning your mood upside down.
"Giving has also been shown to improve mood and anxiety, strengthen your cardiovascular system, and improve your immune system," Sarah says. "Not to mention, it just gives warm fuzzies inside, which is what the holidays are all about."
9. Diversify Your Meaning of Holiday Celebrations
If you do have the opportunity to spend time with friends, make it a goal to visit a different friend's house every year. Every friend will have a unique way of celebrating, which gives you a chance to diversify what "the holidays" means to you.
10. Take Some Time for an End-of-the-Year Assessment
Look at this time as an end of the year wrap-up, where you can start thinking about how you want to better yourself. This can be as simple as reflecting on the past year, or digging deep and defining your values.
Don't know where to start? Try thinking about general ideas of what's important to you in life under the headings of 'family and friends,' 'hobbies and interests,' 'mind and body,' 'career and education,' and 'life logistics and chores.'
See Also: 6 Ways to Naturally Improve Your Focus, Energy, Productivity, and Decrease Stress
With each value you think of, try and identify a specific thing you can do that matches it and make a plan for the months to come.
Whatever You Do, Don't Dwell on Disappointment
With all of the excitement around the festive season, managing your expectations of Christmas can feel challenging. There are endless commercials, classic movies, Facebook updates, and coffee break questions surrounding our idea of how to spend the perfect holiday.
Instead, setting your own family Christmas traditions can be the perfect antidote to feeling the pressure to compete. So, cherish the time that you have to yourself and redefine what the holidays mean to you.