The Ultimate List of Common Scams and Fraud Schemes and How to Protect Yourself
From credit card fraud to tax season scams, from phishing emails to online dating scams, here's a comprehensive list of common scams and tips on avoiding them.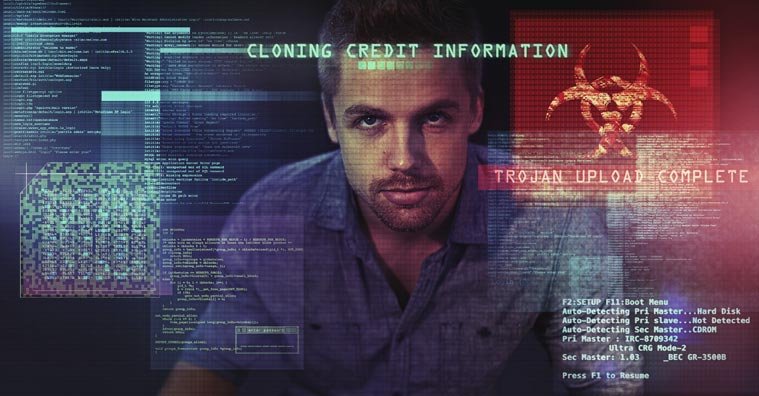 Scammers love their victims to be uninformed.
Over the years, we've written extensively about the many types of scams and rip-offs that target consumers. We thought it would be a good idea to bring all this information together in one place, as an easy-to-read reference guide that can help you protect yourself from common scams and fraud schemes.
Be sure to bookmark this page so you can reference it when needed, and share it with your friends and family (remember, they don't like to be scammed either).
This is a lengthy guide that is organized by topic areas, so you may want to use the links in the Table of Contents below to quickly jump to a section of your interest.
Online Shopping Scams

Do you remember a time when shopping while sitting on your couch in jammies was nothing but a dream? Today, for millions of us, online shopping is a regular part of our lives.
And while this certainly offers an unprecedented level of convenience, the internet is rife with online shopping scams intended to steal your money or your information (or both). So don't click that Order button until you've read all these actionable tips:
Always make sure that your computer's anti-virus software is up to date and that you're running a firewall.
When making a purchase online, always make that your internet connection is secure. In order to accomplish this, simply look for the "lock" icon in the upper left-hand corner of your internet browser. Also, look for a URL that begins with "https." If you have any reservations about a site, close it immediately and never provide any of your personal information.
Avoid clicking on pop-up advertisements. These will often lead you to a "less-than-reputable" website, or could even install a virus onto your computer.
Be sure to thoroughly research any product you're thinking about purchasing here on HighYa, as well as other online customer review websites. This way, you can gain a better understanding of what other customers have experienced and take into consideration any difficulties they've had.
Also, if you've seen a product endorsed by your favorite celebrity, don't be swayed into making a decision based on this alone, as they may end up being fake.
Don't give out your information on a site that entails a confusing checkout process. This includes: Not displaying an order total on the checkout page, offering you numerous "upgrade" options, making it difficult to discern which options you should choose, and artificially increasing the number of items you purchase and hoping that you won't notice.
When contacting customer service, watch out for sneaky additional charges that you didn't expressly agree to. This is often accompanied by hard-selling techniques such as not taking "no" for an answer, constantly talking over you, and making you feel ashamed for not accepting the offer.
Imagine that you enter your credit card information on a product's website, but never actually press the "order" button. However, the company processes the charge anyway and ships you the product. You'd certainly be mad, right? Of course you would. As such, it's a good idea to never enter your credit card information on a website unless you're 100% ready to buy.
Avoid free trials, which often last a very short period of time (e.g. 14 days). Then, after only having the product for a couple of days, your credit card is charged the full price of the product.
Watch out for enrollment in an autoship program. While these are often promoted as a way to make sure you never run out of a product, the reality is that they usually end up giving you more product than you need, while applying recurring charges to your credit card each month.
Keep an eye out for websites that are difficult to use, appear to have been built quickly, and contain a lot of spelling or grammatical errors.
If you have difficulty locating contact information for a company or if this information consists only of an email address, ask yourself "Why isn't there a live person that can help me?"
Be wary of websites that contain a lot of marketing hype, but provide very little usable information about how the product actually works.
Closely related to the above, watch out for companies that don't provide any evidence to support their claims.
Research the product thoroughly, and keep track of reports relating to generally poor customer service (e.g. constant upsells during calls, difficulty processing returns, personnel are rude/not knowledgeable about products, etc.). Note: Watch out for a high number of overly positive customer reviews, which could be fake.
Avoid products that charge excessive shipping and handling fees.
Identity Theft: Email, Text Message, and Phone Scams

Identity fraud is one of the most common reasons scammers do what they do. After all, they can use your information to open fraudulent credit card accounts, take out loans, and even assume your identity.
The following tips we'll help you avoid some of the most common online tactics used to perpetrate ID fraud—not to mention all the hassle involved should you fall victim:
First and foremost, download and install antivirus software that includes a firewall. Keep in mind that most of the major internet providers such as Comcast, Cox, Charter, AT&T, Verizon, etc. provide free licenses for anti-virus software from reputable companies like Norton and McAfee as long as you're a customer. This way, you can get all the protection without having to spend any more of your hard-earned money.
Never open emails from people you don't know. And if it appears to be from someone you do know (or a company that you regularly do business with, such as your bank), be wary if you weren't expecting it.
Unless you're expecting an email from someone you do know, never open any attachments or download any files. This is because people looking to steal your identity will often attempt to install spyware on your computer, which will give them access to much of your personal information.
If you receive an email from someone asking for your personal information (e.g. your bank, insurance provider, etc.), it's always a good idea to delete the email and then log in to the company's website directly.
After clicking on a link contained in an email, it's always a good idea to avoid entering your personal information (including account usernames and passwords, which should be changed often). Otherwise, you may fall victim to a phishing scam, which is where fraudsters will mimic legitimate websites (e.g. your bank) in order to steal your information.
In addition, you might receive emails from would-be scammers that reference something related to back to school, such as "You've won $500 in free school supplies," or, "Click here to buy an iPad for $100!" If so, don't open them, and never download any attachments they contain, which could be disguised as a virus.
Despite how it may seem, identity fraud isn't an online-only problem. In fact, most scammers obtain your information from non-online methods, like phone scams, rifling through your trash, and more. Here's how to identify real-world ID fraud tactics before they claim you as a victim:
Be careful who you give your social security number to. This includes filling out paperwork at the doctor's office, car dealership, and even public schools. If you're unsure, specifically ask what your social security number will be used for and how it will be stored in their system.
In addition, if you're filling out an online application, make absolutely sure the connection is secure (usually indicated by a simplistic lock image in the upper left-hand corner of your browser).
"Dumpster diving" is the most-used—and most effective—way of obtaining someone's personal information. As such, you should purchase an inexpensive shredder that you can use to destroy any personal, medical, or financial-related paperwork before throwing it in the trash, including checks, pre-approved credit card applications, and bills.
Another related method of stealing your information is through skimming, which is where criminals attach small devices to credit card terminals that store your card numbers after you swipe. If you need to make several small purchases at different retailers, consider paying with cash.
Obtain a free credit report from each of the 3 bureaus. You can obtain these by contacting each bureau independently (Experian, Equifax, and Transunion), or by visiting AnnualCreditReport.com. Since you're eligible for one free credit report per year, the back to school time can act as a good reminder to reorder.
If necessary, you can even sign up for a fee-based credit monitoring service that, among other things, will contact you if it appears your identity has been compromised.
Keep in mind that there are also several third-party companies that can monitor your identity on your behalf, and alert you any time there appears to be a breach. While these companies will charge a fee for their services, they can often be invaluable tools, especially by providing you with a "one-stop ID theft protection shop" and saving you time.
Fake Websites

Sure, in today's digital age, every company needs to have an online presence in order to sell their products.
But less-than-stellar companies will purposely build websites that are intended to appear legitimate but are nothing more than cleverly devised scams focused on tricking you into handing over your money. The solution?
These tips will help you quickly identify a fake website and save more of your hard-earned cash:
Scam websites have started including social media buttons on them, although they'll rarely work. In other words, when you scroll over them with your cursor, you'll find that you can't click on them. And if you can, it's often the case that they'll just lead you to another section of the website that (once again) asks for your money.
Websites built to scam their visitors often include links that will only redirect you to a page that asks for a sale. The reason the website creators do this is so that they and their affiliates will earn as much money as possible from the people who click on these links and purchase their products.
Avoid websites with "odd" URLs. For instance, you may come across a site with a URL such as 'EveryDayWithRachel.com' (e.g. famous chef and TV personality Rachael Ray), which you'll probably notice that there is no "a" before the "e." However, everywhere else on this site, the creator might spell Rachael's name correctly, which should immediately raise a big red flag.
Be aware that some websites include pictures of happy past clients, that are actually just stock images that can be purchased by anyone.
Also, beware of websites that use fuzzy language about any celebrity endorsements. Unless you can independently verify that the celebrity specifically has endorsed this product, it may be fake.
Stay away from websites that automatically detect your IP (Internet Protocol) address, which will identify the city you're located in. You may see something like, "Looking to earn more money in [Your City or State]? Click here!"
» For Further Reading: How to Tell If an Online Store Is Legit: 11 Steps to Check Any Website
Facebook and Social Media Scams

You surely "like" the fact that social media gives you the opportunity to keep up with friends and family all over the world, and to connect with others you might not have seen in years.
On the other hand, you certainly don't appreciate all the scams floating around social media these days. But how to avoid them? Here are some commonsense tips you can immediately put to use:
See an advertisement for a free high-priced item (such as an iPad or other popular electronics)? These account for 16.5% of all Facebook scams, so be sure to think before you click. Better yet, don't click on these ads at all.
It can be tempting to click on a video that promises to reveal shocking, scandalous, or racy content. But after clicking, if you're prompted to download anything (such as updating your video player or making "new and improved changes" to your account), this will often download a virus or other types of malware. You might even be giving scammers direct access to your account.
Alternately, Facebook scammers might try to convince you to hand over your log in credentials so that they can post comments on your behalf. Or, they might have you insert some malicious code into your browser's Javascript console. This is what's known as a Self-XSS Scam.
Want to see who's looking at your Facebook profile? 30% of all Facebook scams involve this tactic, which will ultimately download some unsavory software to your computer.
Remember: Facebook doesn't share information about who's visited your page with developers, so there's no way they can know this information—even if you gave them access to your account.
Scammers will often send fake messages or emails indicating that you've violated one of Facebook's policies and that you'll have to click on a link to rectify the situation. Instead of clicking on these links, attempt to contact Facebook's support staff directly. Otherwise, you could be handing over your login credentials to scammers.
If you receive a message claiming to provide you with free Facebook credits for games, or that you've won a prize, make sure you don't hand over your personal information or share any requested posts.
To help you avoid these types of scams, avoid clicking on unknown links (even if they appear legitimate), keep your anti-virus programs up to date, adjust your privacy settings to specify who can view your information, and limit the information you post on your profile.
» For Further Reading: 6 Current Facebook Scams and How to Avoid Them
As Seen on TV and Infomercial Sales Tactics

"But wait, there's more!" Most of us are so familiar with the phrases commonly used to sell As Seen on TV products that we can immediately recognize them, even if we're not actually watching the commercial.
But you may not be as familiar with some of these companies' sales tactics, which can reduce your bank account and leave you feeling scammed. To help you avoid this, keep the following in mind:
Remember that if you decide to call and place an order, you'll almost certainly be upsold several times throughout the process. Most manufacturers will also sell your contact information to third-party companies, who will then email and/or call you to upsell additional products.
If you find an As Seen on TV product that you simply must have, try calling the number on your screen and speaking with a customer service representative to get a general idea of their helpfulness. But keep your guard up, because (as mentioned before) you will be aggressively upsold throughout the call.
Understand what you're purchasing. Infomercials are designed to make products look their absolute best. However, based on thousands of consumer reviews, it's highly likely that once you receive it, it may not look as good as it did on TV, and that it very likely won't perform as well as advertised.
Keep in mind that many products sold through infomercials come with steep shipping and handling charges, which are almost never refundable. When you add the amount you'll have to pay to ship the product back to the company if you're dissatisfied, you might find that you've paid more in shipping and handling charges than you'll ultimately receive as a refund.
Put on your thinking cap. If a product claims to give you greener grass while making your hair regrow and giving you six-pack abs, then you can bank on it not performing as well as it claims. As trite as it may seem, the phrase "too good to be true" is a good starting point when deciding whether or not to purchase a product sold through an infomercial.
Do your research. HighYa exists solely to make you a more informed consumer, so if there's a product you're thinking about purchasing, resist the temptation to order it that very moment, and find out what other customers have to say about it first. Remember to take a few minutes and search for customer reviews.
Even though new As Seen on TV products are popping up every day, if one is popular, online reviews will often appear quickly. This way you can gauge other customers' experiences before placing your order. After all, despite how it may seem, there are still reputable companies out there who make good As Seen on TV products.
When purchasing an As Seen on TV product, always read the fine print, which is usually located just below the checkout area, and is often in a very small font.
Before finalizing your order, be sure to carefully review your shopping cart. This is because some manufacturers will automatically place "upsell" items into your cart that must be manually removed.
Also, keep in mind that a "Buy 1, Get 1 Free" offer usually counts as one item in your shopping cart. In other words, if you want to purchase the "Buy 1, Get 1 Free" offer, you might think that you need to place 2 items in your shopping cart. However, if you did this, it means that you'd receive two "Buy 1, Get 1 Free" offers, for a total of 4 items.
And as we've mentioned, returning an item means that you'll lose even more money on S&H charges, so you might just end up with an extra product that you'll never use.
Only enter your credit card information on the product's website once you're 100% ready to buy. This is because some websites are set up to capture your credit card information and process the charge without you ever pressing the "order" button.
Look for the product in stores first. The ultimate goal for any infomercial product is to go retail, so there's a very real possibility that any product you're thinking about purchasing will soon be available at your local Walmart, Target, Bed Bath & Beyond, etc. As such, if you can be patient, you may be able to avoid return hassles, poor customer service, and numerous upsells in the first place.
» For Further Reading: 7 Things You Should Know About As Seen on TV & Infomercial Products Before Buying
Anti-Aging Wrinkle Cream Scams

Want to turn back the hands of time and look years younger? While there are certainly thousands of legitimate anti-aging products from reputable manufacturers out there, it seems like just as many are looking to take your money and run, while leaving you nothing to show for it.
Here's what to look for:
Beware of companies that claim their products are made from a "secret" or "ancient" formula.
Also, watch out for sales pitches that claim the "answer" to turning back the clock was staring them in the face the whole time and was so simple that everyone else just overlooked it. Often, this accompanies the claim that the "establishment" is conspiring against them to suppress the "breakthrough" they've achieved.
Stay alert for sales pitches that involve a whole lot of hype and "filler" and provide little-to-no information about how the product actually works.
Avoid products without medical or scientific evidence to support their claims. If there is some scientific study related to their product or the ingredients the anti-aging product contains, manufacturers might overhype the findings, or in some instances might outright lie about them.
» For more consumer alerts: Click here to subscribe to HighYa's YouTube channel
Thoroughly research any anti-aging product you're thinking about buying here on HighYa, as well as on other consumer advocacy websites. Find out all the "hype-free" information you can, and pay close attention to direct feedback from consumers who've used it.
Remember, not all money-back guarantees are created equally. Use the previous tip to find out other customers' experiences when trying to obtain a refund for the product. Was customer service helpful, or did they make the process as difficult as possible?
Don't make any immediate decisions about purchasing an anti-aging product after visiting their website. Remember, many of these companies are masters at using psychology to convince you to buy.
Look for a product label. If you can't find one, we might recommend staying away.
Avoid products sold through free trials or ones that enroll you in autoship or membership programs.
Just because cosmetic advertises that it's GMP-certified, keep in mind that this designation ultimately doesn't hold a lot of weight in regards to anti-aging products.
Nutritional Supplement Scams

Whether you're looking to lose weight, detoxify your body, boost your testosterone, or just about anything else, there's surely a nutritional supplement that claims to fit the bill.
In many instances though, nutritional supplements don't live up to the manufacturer's claims, not to mention their extraordinarily high prices and sneaky subscription programs. Instead of being deceived, use these tips to take control of the situation:
Avoid autoship programs and free trials.
Nutritional supplements websites often include technical jargon, pseudoscientific "evidence," and even fake celebrity endorsements as part of their marketing strategy, so it's important that you critically examine any claims they make.
If you read that a supplement is clinically proven, does the manufacturer provide a link to, or excerpts from, any clinical studies? If so, has the study been reviewed by recognized scientific experts and published in reputable, peer-reviewed scientific journals? Here are 4 tips for spotting a less-than-stellar clinical study.
Nutritional supplements manufacturers will often draw a conclusion based on a single limited study. However, keep in mind that sound health advice should be based on a relatively large body of evidence, not on one "breakthrough" finding.
Make sure there are a product label and a full list of ingredients for the supplement.
Verify if the company is Good Manufacturing Process (GMP) certified. Also, make sure their supplement is made in the US and processed in an FDA-approved facility.
Find out how long the nutritional supplement has been on the market. The longer the better.
Verify if the company submits its supplement for third-party monitoring and testing. This is because supplement manufacturers have a notorious reputation for dosing levels that are inaccurate or purposely misrepresented.
Quality supplement manufacturers who operate legitimate businesses actually care about what their customers think because they know they're the lifeblood of their business. As such, before placing your order, find out if the company stands behind their product with a 100% money-back guarantee.
Never enter your credit card information on the product's ordering screen until you're absolutely sure you're ready to place an order.
If you're unsure about any of the supplement's ingredients, be sure to speak with your physician beforehand.
Investment "Opportunity" Fraud

Whether it's real estate, gold coins, and bullion, or stocks and bonds, investing is necessary for most of us to reach our financial goals.
But the truth is that effective investing is often a complicated process best left to professionals, although would-be scammers can hook their victims by promising a hands-off experience or outstanding returns.
Don't believe the hype! You can identify potential investing scams right off the bat by implementing these simple tips:
Ask yourself, "Does this seem too good to be true?" Online investment scams often promise seniors with "guaranteed" high returns on their investments, and the ability to strike it rich.
These individuals will often disguise their scams as an oil and gas investment, a prime bank scheme, or a "risk-free" investment, but which often ends up being a pyramid or Ponzi scheme.
Find out as much as you can about the individual and/or company that's offering the opportunity. This could be tricky, as they may claim to represent a financial institution or investment company, and might include several initials after their name, which may or may not be legitimate professional designations.
Whatever you do, don't allow yourself to be rushed into making a decision. Scammers typically don't like it when you ask a lot of questions, so be sure to ask as many as you can muster.
» For Further Reading: SEC's Protecting Yourself Against Investment Fraud booklet
Tax Season and IRS Scams

They say the only two sure things in life are death and taxes. A third "sure thing" they forgot to mention though, was that during tax season, there will be thousands of scammers lying in wait to separate you from your money.
These effective tips will help you focus on your refund instead of worrying about tax-time scams:
Avoid doing business with anyone who promises you an inflated refund.
Be careful who you share personal information (social security number, financial information, etc.) with. When you are required to share, make sure to ask why they need it, how they will safeguard it, and the consequences of not sharing.
Before throwing anything away, shred personal and financial paperwork that you no longer need, including tax forms.
Scammers will often canvass whole neighborhoods looking through mailboxes and searching for important mail that they can use to steal your identity. Because of this, make sure you quickly remove mail from your mailbox, while outgoing mail should go to the post office.
Watch out for fake phone calls from someone claiming to be from the "IRS." This is because the IRS will almost always contact you via mail. If you first receive contact via phone or email—regardless of how official it may appear—this may be an immediate indication that it's a scam.
Furthermore, the IRS will never ask you to pay anything over the phone or request credit card numbers, PINs, or prepaid debit cards. If you have no reason to believe you owe the IRS any money (or even if you do), hang up the phone and call the IRS directly at 800-829-1040. This is the only way to make absolutely sure.
Online Dating Scams

Remember the old song "Lookin' for Love" (in all the wrong places) by Johnny Lee?
Although the internet has allowed tens of thousands of love-seekers to find one another, it also gives scammers a perfect opportunity to defraud you out of your hard-earned money—and perhaps break your heart in the process.
But instead of giving up, you can learn to identify these scams and stop them in their tracks by following these easy tips:
Because many of these scams originate in non-English speaking countries, any emails you receive might be filled with spelling and grammatical errors.
Online scammers often target seniors. Why? Because they're often financially secure, but they might not be as "scam savvy" as younger online users and might be more willing to take a greater risk to find love. To avoid this, if you've received a message from a dating site user and find out they're much younger, proceed with caution.
Is your online relationship progressing a little too quickly? Have they already told you they love you? Are they constantly sending you long poems or even flowers? If it's only been a couple of weeks and you still haven't met in person, this could be a sign of a scam in progress.
You might be in the midst of a scam if this person is always making excuses as to why they can't meet. Or, if you do make plans to meet in person, they' consistently break them at the last minute. Do they always respond to your emails in minutes, but claim that they're always traveling? Does all of this add up in your mind?
However they approach you or whatever they say to convince you of their undying love, it's inevitable that an online dating scammer will eventually ask you for money. If this occurs, think with your head, not your heart.
Scholarships, Financial Aid, and Student Loan Scams

The cost of a college education continues to go up year after year, which means that an increasing number of us are looking for different ways to pay. Scammers will use your urgency for free money to drain your bank account and steal your personal information and provide little-to-nothing in return.
Instead, use the following tips to avoid fraud and obtain the money you need for school:
Remember that no legitimate scholarships or grants will require any kind of advance or processing fee, and no one can improve your chances of obtaining a scholarship or a grant by paying them money.
As such, be wary of anyone who claims that they can help you find "secret" scholarships for a small weekly or monthly fee, for which they'll claim to offer some type of money-back guarantee.
If you receive an email or a call from someone claiming that you've been awarded grants but you haven't applied for any, this is a sure sign of a scam.
Watch out for companies that claim to need your checking account information in order to "verify eligibility" related to admissions or financial aid.
Hang up immediately if you receive a call from someone claiming that you've been selected as a finalist for a scholarship, and a deposit is required to "hold your position."
Be on guard when receiving any kind of unsolicited offers, whether this is by phone or email.
Avoid individuals who request any kind of application fee beyond postage and handling charges.
Online Education Scams

Online colleges represent a unique opportunity to obtain a degree, while still attending to all of life's demands. But the distance education industry also contains plenty of scams, which you can avoid by following these simple tips:
Avoid attending schools where tuition is charged per-degree and are often awarded based on "life experience."
Watch out for distance education schools where:
Diplomas are guaranteed with payment, and which can often be obtained in extremely short periods of time (e.g. one month or less). Also, be alert if the entrance is not based on GPA, academic records, or standardized testing.

The school is not accredited or is not recognized by the Council on Higher Education Accreditation.

There are no faculty members listed on the school's website but if there are, all of them obtained their degrees or credentials from the school.
Fundraising Scams

Whether public or private, many schools rely on fundraising campaigns to acquire the money they need for education and to provide a variety of beneficial programs. Unfortunately, crooks will take advantage of this need to scam you out of your hard earned money.
Here are some actionable tips you can immediately put to use:
Avoid high-pressure sales tactics or making a rash decision. Scammers will often make you feel like you have to hand over money this very instant. Instead, ask if these individuals have any materials related to their cause (e.g. flyers, information sheets, etc.).
Regardless of their answer, tell them you'd like to think about it and ask how else you can donate (e.g. online, mailing in a check, dropping the money off at the school, etc.).
Ask questions. If you're familiar with the school these individuals claim to represent, ask them some specific questions such as: "How's Principal [name] doing?" or, "What do you think about this year's curriculum?"
If you know these answers to these questions you can quickly find out whether or not they actually represent the school. Even if you don't know the answers to these questions, it can often throw would-be scammers off.
Online Employment and Work-From-Home Scams
Sure, the internet has made it easier than ever to find and apply for jobs, regardless of the industry. But the internet also makes it easy for scammers to steal your money (or your personal information) while you're on the hunt.
The following tips can help you land a job, while also avoiding employment-related scams:
Keep in mind that if you found a potential job through online job boards such as Monster or Indeed, the chances that it's a scam are much lower than if you found them on Craigslist or through an unsolicited email.
If you're being contacted by a company about an open position without first posting your resume on an online job board, it's probably a scam.
Even if you did post your resume on one of these sites, proceed with caution and do some thorough research on the company before giving out any of your personal information.
As with most things in life, if a potential job sounds too good to be true or things just don't add up, it's best to stay away.
Auto Insurance Fraud

Auto insurance is a requirement for drivers in all 50 states, and is intended to provide protection in the event of an accident.
But what happens when fraudsters use this requirement to purposely cause accidents and endanger you and your loved ones? Instead of putting you and your family in harm's way, these useful tips can help you avoid crooks and put you safely back on the road:
Always practice safe driving skills and leave plenty of room between you and the vehicle in front of you. Otherwise, you'll be making it easier for scammers to cause a fraudulent accident.
As soon as you're involved in an accident, immediately contact the police, whose report will act as another form of documentation outlining exactly what occurred.
Do not admit fault. Instead, contact your insurance company. Based on the information you provide, they will be the ones who ultimately determine fault.
Always keep your insurance card to yourself, and only hand it over when exchanging information with other drivers involved in the accident.
Always carry a disposable camera in your glove compartment (a smartphone with a built-in camera will work just as well, if not better). Take pictures of the damage, the people involved, and any surrounding road signs and scenery.
Also, ask for names, telephone numbers, and driver's license information for all those involved, as well as those of any witnesses.
Be wary of strangers who offer you a quick cash payment or urge you to see a specific medical clinic, doctor, or attorney, or even those who recommend a specific towing company or auto body shop.
They could be part of a fraud ring, which is a group of individuals whose express purpose is to use your auto accident as a means of stealing your (or your insurance company's) money.
Unless you already have a working relationship with an auto body shop in your area, it may be best to use one recommended by your insurance company.
Regardless of who you use though, make sure you receive written estimates before any work begins, as well as an itemized list of all work the body shop completes.
Medical Insurance Fraud

​
The following tips will help you avoid falling victim to medical insurance fraud:
Always keep your medical insurance card hidden from prying eyes, unless you're absolutely sure it needs to be handed over.
Ask your insurance carrier which services are covered and which physicians you can visit (often known as "in-network").
Avoid visiting physicians who advertise "free" tests or other services, but require a copy of your insurance card in order to be eligible.
Be sure to ask questions about any services your physician orders, such as: Why are they needed? How much do they cost? Then, only agree to the services you feel you legitimately need.
Avoid purchasing your prescriptions from online pharmacies, especially those located outside the US.
Avoid logging into your insurance company's website after clicking on a link contained in an email. Instead, visit the company's site directly and then proceed to log in from there.
Natural Disaster Scams

The most common type of natural disaster scams involves "storm chasers," who travel the country visiting areas recently struck by strong storms and other natural disasters.
They'll then canvass an area going door-to-door and convincing homeowners to perform repair work on their property. However, if they do the work at all, it will often be sub-par, and before you know it they've taken your insurance check and left town, leaving you with more repairs than when you began.
As such, if anyone approaches you about performing repair work on your home, especially after a major storm:
Avoid discussing any methods that might help you avoid paying your homeowner's insurance deductible. This is illegal.

Ask to see the individual's driver's license and the license plate on their vehicles. If you see that they're out of state, ask them for recent, local references.

Ask for a roofing license and a valid certificate of insurance.

Ask for a copy of their business card, and look them up online using consumer organizations such as the Better Business Bureau.
Home Repair Scams

You can avoid home repair fraud with these tips:
Keep in mind that reputable tradesmen would never approach someone unsolicited and offer to perform low-cost repairs to your home (e.g. roof, etc.).
If they do though, don't feel like you need to make an immediate situation. Instead, ask for their business card and spend a day or two researching your options.
This includes searching for the company through the Better Business Bureau, obtaining references for some of their past clients, and verifying their local address.
Most scammers will attempt to make you pay the entire amount upfront, and even to bill you for work you didn't approve once the job is complete. As such, if a contractor refuses to provide you with a written estimate, politely decline and contact local law enforcement.
Verify that the contractor has valid insurance that covers their employees in the event of an accident. Otherwise, they may intentionally injure themselves just to rack up as many charges as possible.
In addition, ask for references of past clients and always pay using a method that can be easily tracked and disputed (such as a major credit card or PayPal) should things go south.
What to Do If You've Been Scammed (How to Report Fraud)
Did you already fall victim to a scam?
First, take a deep breath. Then, immediately put these tips into action so you can minimize the damage and get your life back on track:
File a police report with your local precinct.
Then, make sure to file a report with the FTC.
Contact your state's attorney general.
Post your experience on consumer advocacy websites such as HighYa. Get the word out to make sure the same thing doesn't happen to someone else.
» For Further Reading: How to Get Your Money Back If You Were Scammed Online
You're now armed with the essential information you need in order to identify the most common scams and stop them in their tracks. Please help us spread this information by sharing what you've learned with all your family and friends.