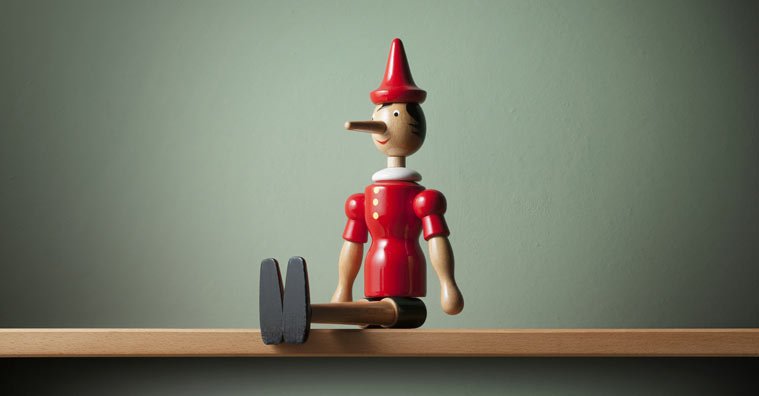 Imagine that you're investigating a new weight loss product. After all, summer's fast approaching, and you decide that you need an extra "kick" to help you look trim when lounging by the pool. You hop online, type the product's name into your favorite search engine, and dive right in.
Your first stop is at a website featuring dozens of reviews for the product, all of which are 5 stars, and all of which come with glowing recommendations. Elsewhere, you find similar positive feedback, so you decide to hand over your money and make a purchase.
About a week later, you receive your product and begin using it. However, you quickly find that something's just not right. Whether the product is of poor quality, doesn't work as advertised, or doesn't provide results, you wonder how so many reviewers gave it glowing feedback, when to you, the product seems like a dim bulb.
In other words, you wonder how your experience could be so different from everyone else's. I mean, it's almost like those reviews weren't real at all!
Fake Online Reviews Are a Big Business
What our peers think about products has an immense impact on whether or not we choose to buy them. In other words, the higher ratings a product receives, the more the manufacturer will sell. In fact, one study found that "boosting a restaurant's rating on Yelp by even one star can increase its revenues by as much as 9 percent."
And while some companies have realized this faster than others, as consumer review websites such as Amazon and Yelp have grown in popularity, so has the importance of maintaining positive online reviews.
According to Yelp, a full 20% of their reviews are fake.
Tweet This Fact
For straightforward, upstanding companies, this typically isn't a problem, since their quality products naturally lead to higher levels of customer satisfaction. On the other hand, because a great deal of money is involved, there's a big financial incentive for less-than-stellar companies to game the system and post fake online reviews.
One of the methods these companies use is to hire freelance writers (or even companies dedicated to the practice, which we'll talk more about shortly), who then go around and post fake reviews across popular websites. In fact, many of these reviewers will often post from dozens of accounts, use pseudonyms, and even scramble their IP addresses so that automated software won't catch on to their ruse.
And while you might think these represent a small overall percentage, or that it's only a fringe problem, consider this: according to Yelp, a full 20% of their reviews are fake, which is a massive increase from just 5% in 2006.
That's right. Even with Yelp's finely tuned process of weeding out fake reviews, 1 out of every 5 reviews you read there aren't real. But if some of the largest players in the industry are having problems with fake online reviews, what can you do?
As you can see, fake customer reviews pose a real threat to the trust we place in businesses, as well as to our pocketbooks; not to mention the moral ramifications of this type of behavior.
Don't become disheartened though, because online customer reviews represent a treasure trove of information that you can use in order to make smarter buying decisions and avoid scams. However, to get as much value from these reviews as possible, you'll need to learn how to differentiate the fake ones from the legitimate ones, which is precisely what we'll cover here.
But first, let's find out how online retailers and consumer advocacy websites are fighting back against the rising tide of fake reviews.
How Companies Are Fighting Back
Here at HighYa, we've long recognized the inherent dangers of fake online reviews, especially within unregulated niches such as nutritional supplements and weight loss, which is why we place so much emphasis on these industries. In fact, we use a proprietary mechanism to stop fake reviews from being posted on the site and potentially misleading our readers (about 25% of all submitted HighYa reviews are rejected by our system and never published, due to a strong indication that they could be fake).
On the upside, fake reviews have become such a problem that we're now beginning to see some backlash, which is a trend we hope only continues to grow.
We got an inkling of this backlash in 2012 when Yelp announced it would begin publicly shaming companies who post fake online reviews on their site. In fact, we've had to do this a few times ourselves after a handful of companies continued submitting fake reviews, even after multiple warnings.
Then, in 2013, The NY State Attorney General cumulatively fined 19 different companies $350,000 for their roles in posting fake reviews to Yelp. And more recently, Amazon filed a lawsuit against 4 companies who paid freelancers anywhere between $1 and $10 to post fake reviews on the retailer's website.
In this high-profile case that's sure to set an important precedent within the industry (and was the impetus for this article), Amazon claims that "While small in number, these reviews threaten to undermine the trust that customers, and the vast majority of sellers and manufacturers, place in Amazon, thereby tarnishing Amazon's brand." In addition, it's claimed that, "despite substantial efforts to stamp out the practice, an unhealthy ecosystem is developing outside of Amazon to supply inauthentic reviews."
And it goes the other way too, as the public begins putting pressure on companies to do more about filtering out fake reviews. A prime example of this is TripAdvisor, who was investigated by the Italian Competition Authority "to establish whether Trip Advisor has sufficient measures in place to detect reviews made by people who had not visited the place in question. The watchdog also said it was looking at whether Trip Advisor did enough to distinguish between content submitted by travelers and posts paid for by hotels and other travel businesses."
We've got to admit that we're excited to be a part of this growing trend of standing up to fake reviews, and we fully support what Amazon and Yelp (among others) are doing. After all, fake reviews impact everyone and shouldn't be tolerated under any circumstances.
But remember; there is a huge financial incentive for companies to post fake reviews, so it's almost certain that you'll continue seeing them. So, in addition to what companies like Amazon, Yelp, and HighYa are doing to put an end to them, what can you do as an individual?
How You Can Learn to Spot Fake Online Reviews
As we mentioned above, the HighYa team puts a lot of work into making sure that fake reviews never make it onto our site, but the unfortunate reality is that a few are bound to slip by. After all, even though a city might have a robust police force, this doesn't mean that crime will no longer take place.
Even when they do slip through though, here are some common sense methods you can use to identify fake reviews.
1. Watch for Trends
First, take a look at the overall breakdown of the reviews. Are they all positive? If so, this is usually the most blatant indication that they could be fake. After all, you can't expect any product (even a very good one) to always get perfect reviews, because the reality is that no single product will make every consumer happy.
If you do encounter some less than perfect reviews for a product you're thinking about purchasing, keep in mind that this doesn't mean it's necessarily bad; just like a few positive reviews doesn't mean it's good.
2. Look for Consistency
Here at HighYa, we're a bit different than many other consumer review websites, because we feature original editorial content (e.g. the product review) that provides in-depth information, which is then supported by our readers' experiences.
As such, we give you the opportunity to compare our editorial content with what other consumers are saying so that you can see if the two line up.
For example, if we (as well as other editorial websites) conclude that a product might not live up to the hype, but all of the available customer reviews tell a different story, this might be an indication they're fake. Granted, our overall impression of a product could be amiss, but since review websites generally don't have a vested interest in leading you astray, it should raise a red flag if the two don't line up.
3. Remember That Overall Rating Isn't Everything
While a product's overall rating is important in making an informed purchase, it definitely shouldn't be the sole deciding factor. Why? Because using a product or service is very personal and subjective, and our satisfaction can be impacted by our past experiences, our preferences, and even our mood when writing a review.
Instead, if a product you're thinking about has a multitude of online reviews, try sorting them by the most recommended/helpful, as voted by other users on the site. Because you can read through the reviews and identify certain trends (e.g. a piece not working, customer service problems, etc.), this allows you to put the power of the online shopping community to work for you.
For example, if you're researching stationary exercise bikes and find that one product, in particular, has a tendency to shred drive belts, based on the customer reviews, you could reasonably assume you might experience the same. Or, if another product has a reputation for a great price but poor customer service, you can decide whether or not saving a few dollars is worth the headache should something go wrong.
4. Use Common Sense
Next, use common sense. In other words, if the manufacturer makes a lot of big, bold claims that sound too good to be true, the reality is that they probably are.
In fact, according to a 2013 TIME article, this over-the-top-ness is not just a solid way of discerning whether or not a product will live up to the hype, it's also a way to ferret out the fake reviews that generally come along with them. This is because fake reviews often tend to be "overdone and emotional," and to include an excessive number of superlatives (e.g. exaggerated expressions).
5. Watch Out for Language Red Flags
In addition to the above, other red flags that might indicate a fake review are:
An abundance of personal pronouns (e.g. I, me, he, she, herself, you, it, that, they, etc.).

According to extensive research performed by Bing Liu of the University of Illinois, fake reviews tend to include words such as "us, price, stay, feel, nice, deal and comfort" more so than legitimate reviews.

The use of figurative language. In other words, if you read a review about a product that features a lot of "it-changed-my-life language," this might be a good indication it's fake.
Fake reviews tend to include words such as "us, price, stay, feel, nice, deal and comfort."
Tweet This Fact
6. Separate Facts from Feelings
Also, when reading online reviews, focus on those that contain a lot of facts instead of adjectives.
Granted, just because someone continually talks about how much they loved or hated a product doesn't mean that it's fake. But word-salad reviews brimming with feelings don't help you make a more informed purchase, while hard details do.
7. Look Out for Excessive Spelling and Grammatical Errors
Finally, remember earlier when we discussed companies who pay freelance writers to post fake reviews? Well, because of the relatively low amount of money these writers receive, they're often located overseas and English might not be their second language.
As a result, if you encounter an online review with an excessive amount of spelling and/or grammatical errors, or strings of words that don't necessarily go together (e.g. "This product has all the awakenings I required to keep me on my toes"), it could be a strong indication they're fake.
Final Thoughts
In life, it's often the case that there aren't any easy answers, and it's no different when learning to identify fake online reviews. It takes a multi-pronged approach that can take some practice to master.
We also want to encourage all to keep writing reviews – the more upstanding consumers like you who write reviews, the better we can fight back against the fake ones.
For Further Reading: