A Beginner's Guide to Student Loan Servicers
Student loan servicers help you repay your federal and private student loans. Our guide provides you with the necessary contact information for Navient, Nelnet, Great Lakes, and AES, details their customer complaint record with the CFPB and answers several key questions about servicers in general.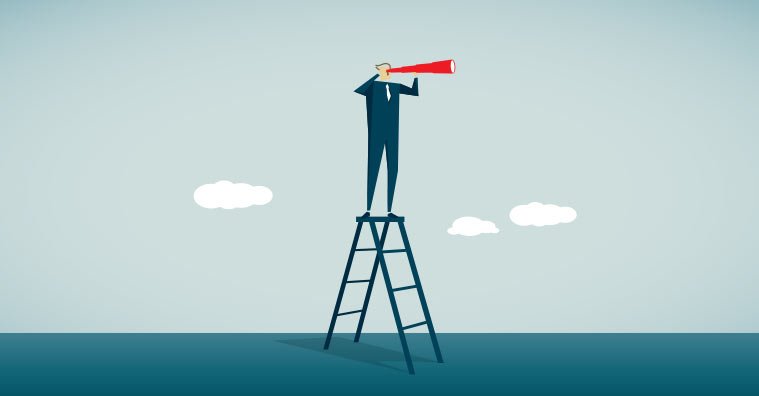 Student loan servicers are the companies who help you set up repayment plans for your federal and private student loans, make monthly payments and monitor the status and balance of the various loans you've taken out to pay for school.
In most cases, the federal government will choose who services your federal loans based on a relatively complex process called "allocation." For private loans, which often come from a bank, you'll interact with the lender to make payments. The exception here is PNC Bank, who uses AES to service their loans.
The goal of this guide is to help you navigate your relationship with your student loan servicer by providing you with the following information about the nation's four biggest student loan servicers: AES, Nelnet, Great Lakes, and Navient.
We'll approach these student loan servicers from a general perspective, then move to a more detailed analysis. Here are the sections we're going to cover:
How Do You Find Out Who Your Student Loan Servicer Is?
The main way to discover who your federal student loan servicer is will be via a communication from your servicer after the government sends you loan money to your school. You then have the responsibility to go to their website and set up an online account.
However, let's say you missed the email or letter from your student loan servicer and you want a quick way to find out who your servicer is. Sign up for a free credit score website like Credit Karma. They'll give you free access to your credit report, your credit scores and it won't hurt your credit to open the account.
Once you've set up your account – it takes about a minute – then you can go to your credit history and look for your loans. If you use Credit Karma, then your loans will have their own section titled, "Student Loans." This is where you can quickly see who services your loans.
I use Credit Karma to monitor my credit and, in my credit history, it clearly shows that Nelnet is my servicer. To confirm, you can call Nelnet and provide them with some personal information to verify that you are, in fact, one of their borrowers.
We'll give you the proper contact information later in this article.
What Does Your Student Loan Servicer Do?
The federal government and even private lenders send your loans to a "servicer" who does a couple of really important things.
All student loan servicers exist to set up a payment plan for your student loan repayment and process the payments you make every month toward your loans.
As we mentioned earlier, they'll contact you once your school receives your loans. You'll have to go to the servicer's website and set up an account from which you can do a variety of things.
The following features are what's available through Nelnet, one of the four main servicers we'll talk about in a few minutes:
Inbox with messages from your lender
A complete rundown of all your loans, including balance and interest rate
Payment history
"Pay now" bill payment
Repayment plan processing
Deferment and forbearance processing
Tax forms (1098-E)
Loan summary for mortgage verification
Basically, your loan servicer's website has everything you'll need to track your loans, make your payments, put your payments on hold due to financial hardship and start or change your repayment plan.
Another crucial aspect of their services is that you'll work with them to re-certify your income-driven repayment plan. These are plans that calibrate your monthly payment, one year at a time, based on how much you earn, your household size and other factors.
Our advice is to take a few hours the day you set up your online account to explore all the options the site offers. Also, look at the details of your loans. Be clear on their balance, interest rate and type (subsidized vs. unsubsidized, for example).
Doing so will equip you to make sound decisions about your loan payments and, if need be, choosing a new repayment plan.
Finally, your student loan servicer will process the loan forgiveness that's available through the Dept. Of Education's income-driven repayment plans.
How Does a Student Loan Servicer Get Paid?
Student loan servicers don't get any money from the interest you pay on your loans. Rather, news outlet Bloomberg noted in 2015, they get paid per borrower, per month based on the borrower's repayment status.
The limited information we were able to obtain from that article said the payments were as follows:
$2.85 per month if the borrower is in repayment
$1.05 per month when the borrower is in school
$0.45 per month if the borrower is delinquent 361 days or more
In other words, it makes financial sense for servicers to make sure that you're in repayment, whether it's through one of three basic repayment plans (standard, graduated, extended) or one of five income-driven plans.
Editor's note: We contacted the Department of Education to verify the fee data we presented here but we did not receive a response before publication.
Student Loan Servicers Contact Information and Customer Complaints
According to a 2017 MarketWatch analysis of student loan servicers, their borrowers and the total dollar amount of loans they service, America's student loan servicers oversee more than $1.3 trillion in debt and more than 40 million borrowers.
The four biggest loan servicers by their borrowers are, according to Sept. 2017 numbers:
AES/PHEAA: 8.41 million
Great Lakes: 8.36 million
Navient: 6.78 million
Nelnet: 6.52 million
Again, the federal government will choose who will service your federal student loans. The only exception is when you consolidate your loans after graduation, said Travis Hornsby, founder of Student Loan Planner.
"You can choose your servicer if you consolidate immediately following graduation. For example, you could move from Navient to Great Lakes," he said. "So, do choose your loan servicer if you're smart enough to plan ahead."
The "consolidation" he's referring to is what happens when you combining all your loans under one servicer. You see, the government might assign you multiple loan servicers over the course of your education. Consolidating them to one servicer allows you to make one payment on your loans instead of two or three.
AES/PHEAA
AES/PHEAA is an acronym for American Education Services and Pennsylvania Higher Education Assistance Agency, two organizations that joined together to provide loan servicing for both federal and private loans.
According to MarketWatch, the company oversees more borrowers and more loans (about $319 billion) than any other loan servicer in the country.
AES Contact Information:
Website: www.aessuccess.org
Phone: 1-800-233-0557 (7:30 a.m. - 9 p.m. EST)
Fax: 717-720-3916
Mailing address for bill payment: American Education Services, Payment Center, Harrisburg, PA 17130-0001
Mailing address for documents: American Education Services, P.O. Box 2461, Harrisburg, PA 17105-2461
AES Customer Complaint Record:
We refer to the Consumer Financial Protection Bureau's (CFPB) consumer complaint database to get a sense of the number of complaints a loan servicer gets as well as the type of complaints.
Here's a breakdown of how many complaints AES received in the past three months, the past year and since the inception of the customer complaint system in 2011:
Past three months: 466
Past year: 2,202
Since 2011: 7,062
Of the more than 7,000 complaints filed with the CFPB about AES, 6,051 were related to student loans, 489 were related to debt collection and 486 were related to some form credit scores and/or credit reporting.
» For Further Reading: Our Full Review of AES
Great Lakes
Great Lakes is based in Madison, WI, and, in 1018, joined forces with Nelnet to become the largest student loan servicing consortium in the country.
According to 2017 numbers, Great Lakes had nearly as many borrowers as AES and around $235 billion in student loans they were servicing.
Great Lakes Contact Information:
Website: www.mygreatlakes.org
Phone: 1-800-236-4300 (7 a.m. - 9 p.m., CST)
Fax: (800) 375-5288
Email: Via website form
Mailing address: Great Lakes, P.O. Box 7860, Madison, WI 53707-7860
Great Lakes Customer Complaint Record:
Among the four student loan servicers we've listed here, Great Lakes has, by far, the fewest customer complaints. Here is the CFPB data:
Past three months: 86
Past year: 458
Since 2011: 1,206
The top three complaints out of the more than 1,000 that were filed since 2011 were student-loan related (932), related to debt collection (135) and related to credit reporting and other credit factors (119).
» For Further Reading: Our Full Review of Great Lakes
Navient
Navient is one of the most well-known student loan servicers, if not the most well know. Over the past two years, the company has been in the headlines because the CFPB filed a lawsuit against the company in 2017 for what the CFPB deemed were practices that were not beneficial to students.
Many of their arguments were related to Navient offering bad advice or suggesting repayment plans and loan decisions that hurt its borrowers rather than helping them.
Here is what the CFPB said in a press release about the lawsuit:
"Today the Consumer Financial Protection Bureau (CFPB) is suing the nation's largest servicer of both federal and private student loans for systematically and illegally failing borrowers at every stage of repayment. Through shortcuts and deception, the company also illegally cheated many struggling borrowers out of their rights to lower repayments, which caused them to pay much more than they had to for their loans."
At the time of publishing, the lawsuit was ongoing and the Department of Education was still sending student loans to Navient for servicing. Now, it's important to keep in mind that, just because Navient is your student loan servicer, that doesn't mean that it's guaranteed that they've cost you money because of their recommendations or procedural mistakes.
We're making these disclaimers and discussing the company's lawsuit not only because we believe it's pertinent to our overview of Navient, but also to remind you that the lawsuit by the CFPB may influence how many borrowers go to the CFPB to file a complaint (more on those complaints in a few minutes).
As a company, Navient used to be the loan servicing branch of Sallie Mae, a student loan lender. Sallie Mae and Navient split into different companies in 2014. Navient services federal and private student loans.
Navient Contact Information:
Navient services various types of loans and, therefore, has different contact information for each type of loan.
Website: www.navient.com
Contact info for FFELP/HEAL loans:

Phone: 1-888-272-5543 (M-Th.: 8 a.m. - 9 p.m.; Fr.: 8 a.m. - 8 p.m.)
Fax: 800-848-1949
Payment address: Navient, P.O. Box 9533, Wilkes-Barre, PA 18773-9533

Contact info for Department of Education loans:

Phone: 800-722-1300 (M-Th.: 8 a.m. - 9 p.m.; Fr.: 8 a.m. - 8 p.m.)
Fax for Dept. Of Ed loans: 866-266-0178
Payment address: Navient - U.S. Department of Education Loan Servicing, P.O. Box 740351, Atlanta, GA 30374-0351

Contact info for private loans:

Phone: 1-888-272-5543 (M-Th.: 8 a.m. - 9 p.m.; Fr.: 8 a.m. - 8 p.m.)
Fax for private loans: 800-443-9723
Payment address: Navient, P.O. Box 9000, Wilkes-Barre, PA 18773-9000
Navient Customer Complaint Record:
Earlier we mentioned that Navient was, at the time of publishing, involved in a high-profile lawsuit with the CFPB and that their customer complaint total on the CFPB's website may be higher than other servicers simply because borrowers were more aware of the Navient lawsuit and realized they could log complaints with the CFPB.
That being said, here are the complaints the CFPB has listed on their website:
Past three months: 1,113
Past year: 5,310
Since 2011: 26,198
We wanted to know how much the lawsuit affected Navient's number of complaints, so we searched the number of complaints filed previous to Jan. 18, 2017 (day lawsuit was announced) and filed on Jan. 18 to the time of our research.
Here are the results:
Complaints filed from 2011 to Jan. 17, 2017: 10,780
Complaints filed from Jan. 18, 2017 to Sept. 11, 2018: 15,418
There is a very significant jump in complaints in the time between the day the CFPB announced the lawsuit and the time of our research. In fact, the number of complaints the day of the lawsuit and after accounted for roughly 59% of all of Navient's complaints.
We took our research one step further and compared the number of complaints from the day of the lawsuit to the end of the year and then the number of complaints the following year. Here's what we found:
Complaints filed from Jan. 18, 2017, to Dec. 31. 2017: 11,814
Complaints filed from Jan. 1, 2018, to Sept. 11, 2018: 3,604
Based on this data, we believe that Navient's review record seems to be skewed because of the 2017 lawsuit. Yet even without the complaints from 2017 and 2018, Navient still has more CFPB complaints than AES, Great Lakes, and Nelnet.
As far as the type of complaints that Navient received, here is the data as it relates to the top three types of complaints:
Student loans: 22,680
Debt collection: 2,597
Credit scores, etc.: 810
» For Further Reading: Our Full Review of Navient
Nelnet
Nelnet is based in Lincoln, NE, and has, according to MarketWatch, around 6.52 million borrowers and oversees around $180 billion in student loans. Of the four servicers we cover in this guide, Nelnet has the smallest customer base and the lowest loan balance.
Nelnet's Contact Information:
Nelnet's phone number and fax number are the same no matter which type of account you have, but the mailing address you need depends on the type of account you have (they identify theirs with a single letter) and which types of documents you need to send. As a side note, you can upload documents through their website.
Website: www.nelnet.com
Phone: 1-800-236-4300 (7 a.m. - 9 p.m., CST)
Fax: (800) 375-5288
Email: Via website form
General correspondence mailing address: Nelnet, P.O. Box 82561, Lincoln, NE 68501-2561
Fax: 877.402.5816
Payment address for E accounts: Department of Education, P.O. Box 740283, Atlanta, GA 30374-0283
Payment address for D accounts: Nelnet, P.O. Box 2970, Omaha, NE 68103-2970
Payment address for J accounts: Nelnet, P.O. Box 2877, Omaha, NE 68103-2877
Nelnet's Consumer Complaint Record:
Nelnet has the second-lowest number of complaints in the CFPB Consumer Complaint Database. Here is the data:
Past three months: 234
Past year: 1,020
Since 2011: 2,402
The 2,402 complaints that borrowers filed with the CFPB are classified into the following categories:
Related to student loans: 1,889
Credit-related: 327
Related to debt collection: 167
Nelnet's customer complaint record is second best among the servicers on this list. What's interesting is that 42% of their complaints have come in the past year.
» For Further Reading: Our Full Review of Nelnet
How to Have a Successful Relationship With Your Student Loan Lender
Based on our research, we believe that there are two main takeaways from the customer complaints we analyzed.
First, the main complaints are related to the loans themselves, with debt collection and credit-related issues combining for between 20% and 30% of all complaints. According to the CFPB, the "Student Loan" complaints include issues with the servicing of federal, non-federal and private student loans.
Because these complaints make up a majority of those filed with the CFPB, we want to reiterate the importance of learning about your loans and becoming an expert about them. If you can arm yourself with an understanding of which loans you have and how repayment plans work, you can avoid a lot of headaches when it comes time to make changes to your repayment plan (if needed).
Second, while the four lenders we reviewed have more than 40,000 customer complaints over the past six years, their complaint rates are still exceptionally low.
Considering the latest numbers show that these four companies service more than 30 million borrowers, 40,000 complaints represent 0.0013% of their customers.
In other words, there's a good chance you'll have a positive experience with your student loan servicer because their CFPB complaint rate is extremely low.
Based our research and our interactions with borrowers and company representatives, we believe the key to having success with your student loan servicer is to contact them as soon as you find out they're your servicer, set up an account and familiarize yourself with what they offer.
Also, study up on which loans you have, what their interest rates are and which repayment plan is best for your current financial situation.
And, while the fact that more than 40,000 of your fellow borrowers have filed complaints with the CFPB over the past six years may seem scary, the complaint rate is actually very low.
» Additional Helpful Resources: