A Comprehensive Guide to the FAFSA: Everything You Need to Know
The FAFSA is an intimidating application but, thankfully, it has become easier. Our guide helps you understand everything you need to know about the FAFSA and its influence on your student aid.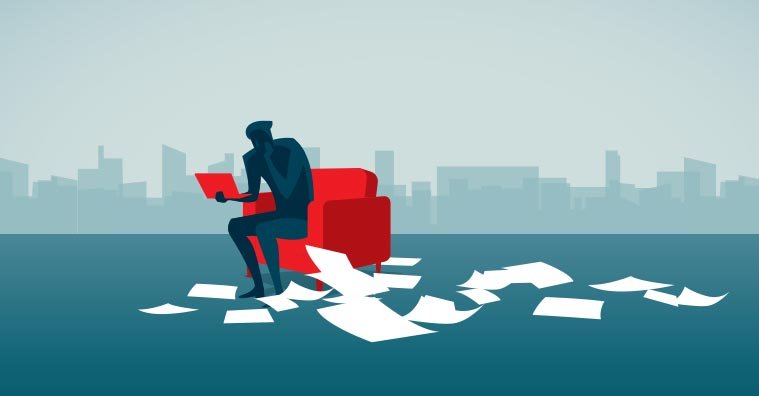 The Free Application for Federal Student Aid, more commonly known as the FAFSA, is perhaps the single most important application you'll fill out aside from the ones you use to apply to your college of choice.
All the aid you get from the government and your school is based on, for the most part, this one application. Add in the fact that the loans you may get as a result of your FAFSA will impact your long-term financial outlook and it becomes more than just an application.
Since the FAFSA has short- and long-term implications, filling out can be a stressful ordeal, and rightly so.
In our comprehensive guide to the FAFSA, our goal is to alleviate that anxiety by helping you understand what the FAFSA is, what it does and why it matters.
To support and supplement what we've included in this guide, we reached out to experts to get their insight and opinions about the topics we listed above as well as common mistakes you might make and general tips for helping you and your parents handle the FAFSA well. Our experts are:
What Is the FAFSA: An Application for Financial Aid
As we mentioned earlier, the FAFSA is the financial aid application that a large majority of college-bound high school students fill out in the fall or spring. Students and their parents usually work on it together.
The first day you can fill out and submit the application is October 1 and the FAFSA deadline is June 30.
The application can be done on paper, via a digital PDF you print out and send in or filled out online via the Department of Education's website.
The paper application is, at the time of publishing, 10 pages long and is divided into three sections: the preface, the application and the help section, which is what you'll refer to if you have questions about what information to write down or what various questions mean.
Online applications are the popular choice because it saves time and offers some distinct advantages we'll talk about in a few minutes. Whether you do the application online or via a document, you'll have 105 questions to answer.
In a general sense, the government uses the answers you provide on your FAFSA to determine how much money you or your family is able to pay to help defray the cost of college. Therefore, the application has a lot of questions about family size, jobs, assets and your tax information from two years prior to the year in which you're filling out your form.
Also, the application is divided into steps. Students fill out five of the steps, parents fill out one and the student and parent fill out the final section together.
Despite all the steps and questions, filling out the FAFSA is as easy as it has ever been because of the online application.
Parents and students can sit down at a computer and go through the application much in the same way you'd do your taxes via sites like TurboTax and Tax Slayer.
Even though the application is getting easier, there's a good chance you'll be anxious about filling it out, says Lindy Schneider, founder of America's College Advisor and former advisor at five different colleges and universities.
"I think the FAFSA is one of the most intimidating things about going to college. There are a number of students who say, 'I just didn't fill it out. I probably won't qualify for anything so what's the point?'" she said. "It does scare students. The simple question of, 'What is your household size?' kids will freeze on it."
What makes the online application not quite as scary as you think is that it provides small question-mark buttons you can click that will explain to you exactly what you're being asked. If you're doing the paper version, then, as we mentioned earlier, you can refer to the help section to understand what the form is asking.
Also, the Department of Education made huge strides when they added an IRS retrieval tool that will import tax information directly into your online application.
This was a crucial step in cutting down on mistakes and making the application more approachable, said Jill Rayner, financial aid director at the University of North Georgia in Dahlonega, GA.
"Students are a little apprehensive or scared about doing the form with all the question and tax information. However, the Department of Education is working really hard to make sure it's easier for the students," she said. "For example, you can use the IRS retrieval tool to get tax info. A lot of families are doing that now so that they don't have to go line by line on their tax forms. They can just upload the information from the IRS."
While most of us have a basic understanding of what the application is and what it includes, the average person is a little less clear on what the application does once you submit it.
What the FAFSA Does: Help the Government Calculate Your Expected Family Contribution
Once you submit your application, it goes to the federal government and in 24-72 hours, they will email you and provide you with a crucial part of your application: Expected Family Contribution, or EFC.
Your EFC is what the government believes you can pay toward your education based on the information you gave them via your application.
According to Lindsay Muzzy, a client service manager at My College Planning Team and a high school counselor, the government uses the following main factors to determine your EFC:
Household size
How much money parent or parents make
Student's income
Parents' savings and checking account balances
Benefits you receive from the government (child support, SNAP, etc.)
College savings plans like a 529
Assets (House, etc.)
However, what the government says you can pay toward college and what you can actually pay are two different things for many families.
"Most of my families, especially the middle-income families, had the hardest time with the FAFSA and what their EFC reports," Muzzy said. "While they might, on paper, look like they make a reasonable sum of money, when it comes down to paying the amount the government says you should pay, they haven't prepared for that."
Technically, your EFC is not a command to pay up. It's saying that all the aid you get from the college you choose is going to take into account the fact that you are going to cover a certain dollar amount of your tuition. You don't have to pay it, but if you don't then there's going to be a gap in your college funding.
For example, say your EFC comes back and tells you your family is expected to contribute $3,000 to your first year of college. Your parents tell you that just isn't possible; they don't have $3,000. You now have to come up with an extra $3,000 to pay for college.
You have options, but they're pretty limited, said Joseph Havis, vice president of enrollment management at Fontbonne University in St. Louis.
"If the EFC doesn't work for a family or individual, then there's a petition you can file with the school," Havis said. "It's a federal document that takes into account other factors not on the original FAFSA. The other one is petitioning the institution to get more money than they said they could provide."
A situation in which the government may be willing to adjust your EFC is if the student's parents get divorced and the household income drops in half, Havis said.
If you find yourself in an extenuating circumstance like that, then you'll work with the college you want to attend to submit the paperwork and see if you can get your EFC decreased.
The smart families, Muzzy said, will plan ahead for their EFC by making EFC-friendly financial decisions during your freshman and sophomore years of college, which is something we'll talk about in the tips section later in this article.
» Related: How to Reduce Your Student Loan Burden
Why the FAFSA Matters: Your College Aid Package Is Based on It
Colleges will receive the results of your EFC analysis 7-10 days after you submit your FAFSA, Havis said.
Colleges use the EFC figure generated from your FAFSA to create a financial aid package they send out to you detailing what they can provide in the way of scholarships and grants, as well as which student loans you're eligible for (I.e. subsidized and/or unsubsidized).
"The colleges get all the information from the FAFSA. They need the information to put the student in for any of the college's personally-generated scholarships," Schneider said. "There are also people who give endowments or give money for a scholarship. The college will refer to a FAFSA form to reward those."
You'll receive these aid packages from as many colleges as you list on your FAFSA – you can enter up to 10. Schneider recommends providing at least one school and, ideally, 10, so that you have options which you can compare as you decide on the right school.
"One thing I urge students to do is to choose at least one, get it on the FAFSA and if you can choose 10 if it's even better," she said. "It gives you the option of deciding which school you're going to."
For some students, the amount of aid they get will factor heavily into which college they choose. This is why, as well talk about later, it's really important to submit your FAFSA as close to October 1 as you can.
Not only does it give you more time to make a decision about your education, you'll also get priority over students who file later when it comes to a particular school's available scholarships and grants
Schools usually have something called an SEOG (Supplemental Educational Opportunity Grant) as well as work-study programs (more on that later) that disappear pretty quickly as applications start rolling in.
At the University of North Georgia, Rayner said, Feb. 14 is the deadline to apply for the school's on-campus work-study programs and various scholarships and grants the school gives.
"The sooner you fill it out the sooner you can get access to limited aid. A lot of schools have campus-based aid and there's a deadline for that," she said. "It depends on the institution, but the money can run out. We run out of our SEOG funds and work-study jobs even before we get to our February 14 deadline."
Common Mistakes When Filling Out the FAFSA
Because the FAFSA is such a crucial part of your college selection process, it's important that you take great care not to make mistakes when you fill it out online, on a PDF or on paper.
The emergence of the online application has cut down on a lot of mistakes, especially with taxes, Havis said.
"One of the reasons people are making fewer mistakes is that the FAFSA is now connected the IRS," he said. "That alleviates any mistakes or not having your tax form with you to make sure there's accurate information. It also negates the need for verification of your tax information because the IRS has already verified it."
The most common mistake that we heard our experts address is putting the wrong household size on your application.
"What is your household size?" seems like a simple question but, as Schneider pointed out earlier, students sometimes freeze when they see that question.
"Probably the most challenging piece is when they ask you how many people are in the family and how many people are in college," Havis said.
Making a mistake on this question can have an effect on your expected family contribution and will most likely cause your application to have to be corrected before your EFC is finalized.
The questions we're talking about are #74 and #95. The first one asks how many people are in your parents' household. You count yourself, your parents and any children your parents have for whom they provide at least half the child's support, even if they don't live with them.
The second question asks how many people in your household, which is something you'll only answer if you answer yes to a series of questions earlier in the application.
As far as other mistakes go, Havis noted that answering the question of how many people in your parents' household go to college is key because if the parents have two students in college, for example, their EFC is split between the two kids.
So, if you and a sibling are going to college and your family's overall EFC is $5,000, the government will assign $2,500 to you and $2,500 to your sibling.
Any remaining issues with the FAFSA aren't so much line-by-line mistakes as they are other issues related to the FAFSA. We'll address those in the next section.
Important Advice for Filling Out the FAFSA
We learned a ton of advice and tips about all kinds of issues related to the FAFSA when we spoke with our experts. In this section, we're going to review some of those tips, which can apply to parents and students.
Make Decisions About EFC During Your Student's Sophomore Year
One of Muzzy's specialties is helping students reduce their EFC via various strategies, most of which are based on the fact that the FAFSA considers the tax return filed two years ago – it's not the prior year's taxes, it's the "prior-prior."
So, when the student is applying for their FAFSA during their senior year, the EFC will be based on your tax information from their sophomore year.
"The sophomore year is the year to be really, really careful about what money you're pulling out, making sure you're not cashing out accounts," Muzzy said. "I think it's just being aware of making sure parents don't pull money out of their retirement that year because that's considered income. You also have to be really careful with mutual funds and annuities. Watch out to make sure that no huge inheritance comes through in the prior-prior tax year."
If Parents Are Worried About Making Mistakes or Errors, Hire a Professional
According to Schneider, about 25% of the families she's worked with have paid between $1,000 and $1,500 for a professional to help them with the FAFSA.
It's somewhat similar to a family hiring a CPA to do their taxes, except the cost is much steeper. From a money perspective, there may be situations in which a professional advisor trained in the FAFSA and EFC could save you at least $1,500 in family contributions.
And, using a professional can eliminate the possibility of mistakes you or your child might make. The person you hire is an insurance policy against a delayed or rejected policy, which could lead to lost financial support.
"What's happening is that if you don't have that FAFSA form in and filled out correctly and meeting all the deadlines you have to have, you could lose out on aid," Schneider said. "Scholarships are determined by that. Grant money and loan money is determined by that."
Go to a Local College or University for Help
In our conversations, we asked the experts if they'd recommend that students and parents who are unsure about filling out their FAFSA go to a local college or a college on their list to get help. The answer was, "Yes."
Set up a time to talk to a financial aid advisor; they are there to help. In one case, Rayner said, her financial aid department helped a student who was headed to a college in New York but wanted assistance in filling out his or her FAFSA.
"We helped them understand their FAFSA and filling it out," she said. "We just want to make sure we're helping the students through the FAFSA and get the correct information they need."
And, when you're meeting with the advisor, Schneider reminded us that there are no stupid questions, especially with a form as complex as the FAFSA.
"The willingness to ask questions is very important. There are a lot of students who say they'll do it on their own, and that's when they run into trouble," she said. "I think that's key – the willingness to ask questions. There are people that want to help them. That's their job."
You Might be Able to Pay Your EFC Over Time
In the event that you are going to pay out of pocket for some of your child's education, there's a good chance you won't have to make that contribution all at once. Muzzy noted that many schools will allow you to split up the payment in various ways.
"If the college says you will contribute $2000, you can do it all at once, you can do it per semester and some will let you do monthly payments spread out over 10 months," she said. "As long as you pay it on time, then your kid will get to enroll second semester."
If you want to get a sense of how much your EFC might be, there are EFC forecasters out there you can use to get some rough estimates, Muzzy added.
The Department of Education's FAFSA4caster is a popular choice. At the time of publishing, the 4caster wasn't working.
We tried the EFC estimator at AidCalc.com and found it very easy to use. Remember, though, these are just estimates and are not guaranteed to match the results you get form your official FAFSA EFC.
Check the Work-Study Box
Question 31 on your FAFSA is, "Are you interested in being considered for work-study?" Our experts agree that work-study programs could be a good solution for students who can handle working while being in school.
Here's the Department of Education's explanation of work-study programs:
"Federal Work-Study provides part-time jobs for undergraduate and graduate students with financial need, allowing them to earn money to help pay education expenses. The program encourages community service work and work related to the student's course of study."
The explanation goes on to say the jobs are available for undergraduate, graduate and professional studies students who are enrolled at a participating school. The jobs can be part-time or full-time, depending on your school.
To find out if your college or university participates in the federal work-study program, call their financial aid department.
These positions are usually in demand, not only because they provide extra income but they prepare you for the professional world, Schneider said.
"There are very few work-study jobs; they're very limited. This is why it's important to get it in as early as possible," she said. "I had a student who worked in a school's business office. He had four years of business office experience and that was huge getting his first job."
Even if you don't think you need the job, Schneider recommends checking "Yes". If it ends up you don't need it, you don't have to accept the job.
The Final Word: Start Early and Be Organized
The FAFSA is an intimidating application but it's easier than ever to fill it out. Based on our conversations, we believe the best option you have for ensuring that your application is accurate is to file online.
The ability to import your tax information directly from the IRS plays an important role in your ability to avoid mistakes.
If you should have any doubts about filling out the application accurately, consult your local university. Their financial aid advisors should be happy to help. And, remember, never be afraid to ask questions.
"No question about the FAFSA is a silly question, genuinely not," Schneider said, "because what seems straightforward can be very complex. It's good to ask questions and the advisors have heard all the questions."
If you're a parent, it's extremely important for you to get a head start on your college planning. As Muzzy pointed out, parents should start thinking about how to pay for their child's tuition in their freshman and sophomore year.
Consult an accountant who's received training in FAFSA's and EFC's, or talk with an independent financial aid counselor who can help you build a financial plan to reduce your EFC.
Finally, plan to submit your FAFSA on Oct. 1. Set aside some time with your family to fill it out. Doing so is key because the colleges you list on your FAFSA will get a head start in sending your financial aid package and you'll be equipped with the financial information you need to make a smart decision about which college to attend.
More on the Topic: