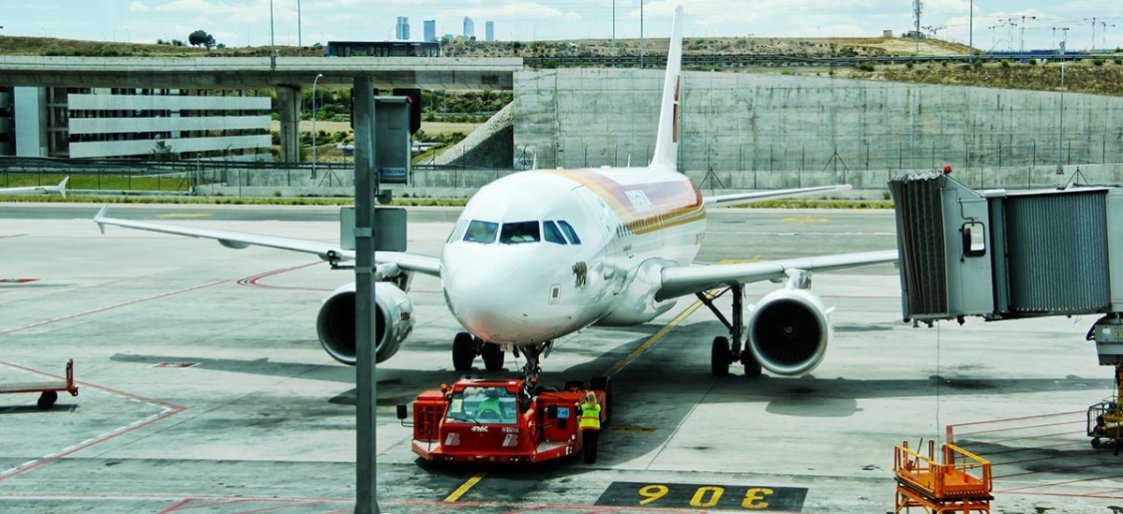 The holidays are finally over, and your vacation allowance has been renewed. You need a break and find yourself daydreaming of warm sands and softly lapping waves, or maybe the swish of vines closing behind you on an adventure trek through the jungle.
Whether you're yearning for fresh outdoor experiences or just another set of city lights, gloomy January can inspire a real itch to travel. Even better, the winter months bring a bounty of discounted flights and vacation getaways to inspire your next destination!
But is low season travel worth the savings?
Offseason travel offers big savings thanks to the lack of tourists. It's also easier to find affordable accommodations thanks to the smaller crowds. But depending on your destination, the tradeoffs could make your trip less enjoyable.
Cons of Off-Season Travel
Poor Weather
Unless you're swapping hemispheres, even moderate to warm climates will experience their fair share of drizzly days. Adverse weather conditions can even get serious and keep you trapped by an abominable blizzard, or impassable weather systems may leave you stranded.
It's possible to minimize the risk of a trip disruption by purchasing travel insurance, which will refund the portion of your trip that's been affected, but the vacation days spent waiting for the rain to go away will be lost for good.
Protect yourself by not only checking local forecasts but also annual averages for rainfall and sunny days during the month you're thinking about traveling, so you have a better idea of what to expect.
Limited Transportation Options
If you're planning to visit several locations, be sure to check offseason schedules for local transportation. Many ferries will stop routes during the winter, due to rough winds and seas. Trains and buses may have scaled-back routes due to the lack of passengers.
Renting a car is an alternative way to get around, but be sure to check local agency requirements. Regardless of where you go, you'll almost always need a credit card, although some countries demand that you hold an international driver's license as well.
Shorter Days
Fewer daylight hours limits the number of fun activities and sightseeing that you can pack into one day.
If you're renting a car, this may also mean you're driving time is spent in complete darkness — something to remember if you plan to travel along scenic routes to make your trip more enjoyable.
Limited Resources for Tourists
Being able to ask for help is something we often take for granted in our home country. However, in the offseason, handy tourist offices may operate on limited hours, with less staff, or shut down completely, especially in smaller towns or rural locations.
This can be limiting when visiting a location where English-language information is not readily available.
Additionally, finding other travelers to ask for help or directions may prove harder in the offseason.
If you're looking to travel somewhere remote, particularly where English isn't widely spoken, save yourself some hassle by pre-arranging accommodations and printing out all maps and directions you'll need, prior to your arrival.
Fewer Options
Whether it's lodging and accommodation, or dining out and entertainment, some locations turn into veritable ghost towns in the offseason.
For example, despite sublime weather, virtually all of Ibiza's clubs put up their shutters during the winter months.
If you're interested in an off-season location and don't mind a little solitude, renting a self-catering apartment from Airbnb, Flipkey, or another vacation rental site is a great alternative and allows you to live like a local.
Activity and Tour Closures
Similar to lodging and dining, some of what you want to see and do may not be up and running in the low season.
Weather aside, attractions are often closed for annual maintenance during the offseason (such as trash removal on the Inca trail each winter). At other locations, there simply aren't enough visitors to keep doors open and limited hours or operation or seasonal closures may ensue.
In the case of thrill-seeking exploration or wildlife watching, activities in the offseason may be completely off-limits.
For example, the Serengeti wildebeest migration means the majestic herds can only be seen at each location for a brief period, while snorkeling in northern Australia from October to March isn't advised despite the pleasant weather, due to the seasonal influx of marine stingers (ouch!).
Pros of Off-Season Travel
There are some major benefits to venturing out in the low season—especially for those on a budget:
Big Savings
January through March is when airlines see the least number of passengers, which means you'll see huge discounts on airfare.
Hotel prices are often dramatically discounted as well — which could be a great opportunity to splurge on a five-star suite! Restaurants, car rental prices, activities and tours still operating often have offseason prices that plummet as well.
Fewer Crowds
Enjoy some of the world's greatest attractions with shorter or nearly non-existent lines.
The lack of crowds competing for sightseeing space helps you pack more activities into the daylight hours you have, and can often be more enjoyable.
There's also less hustle and bustle on transport, or pressure to get a seat, allowing you to sit down at restaurants, bars, and ticketed events without a wait.
Better Flexibility
Unlike peak travel months, which require you pre-book all accommodations and activities, the low season offers you plenty of room for spontaneity (after you've checked ahead to make sure all your necessities are open, of course!).
An Authentic Experience
Offseason travel allows you a chance to hang with locals who often stay out of popular areas during peak travel months.
The opportunity to chat up folks who live in the area and experience local life (and even practice your language skills) offers the opportunity to have a completely unique and priceless travel experience that you won't find offered by any tour company.
Travel Tips for Off-Season Travel
There are a lot of websites that offer cheap travel deals, but many will come at the cost of tiny seats or limited travel date options.
If you'd like to avoid paying for your discounted ticket with horrible experience en route, check out two of my favorite travel sites that offer more control in finding a deal that works for you:
If they weren't already great at everything else, Google Flights offers two useful features that soon-to-be travelers will find helpful while comparison shopping:
After you've entered your destinations, expand the interactive map and zoom out for a view of surrounding cities. You might be surprised to find that a ticket to a nearby location is available at a much lower price!

With your destination set, click on departure and return dates. Google's calendar will highlight the cheapest days to travel, often offering fares at a fraction of the price with just a day or two difference.
Another travel site that rewards offseason flexibility is Skyscanner. The site goes beyond curating the cheapest airfare on the web; it also allows you to search for the cheapest flights departing from your city to anywhere across the globe:
Simply plug in your departure city, and enter "Everywhere" as your destination.
You can search for exact dates, or choose to be flexible within a certain week, month, or year.
Skyscanner will show you a complete list of travel options, from the cheapest flights departing within your chosen period of time, down to the most expensive, all leaving from the airport nearest you.
Finally, when you want to visit several places within a region, arranging your travel within a foreign country can quickly feel overwhelming.
Websites offering plane, train, bus, or ferry routes can often look out of date. Sometimes there isn't an option to display information in English. Flying regionally presents additional difficulties because smaller local airlines don't register with international ticketing services, so you're left searching for your best option at the airport.
Two more websites will help take the "what-if" out of any offseason journey, with up to date routes and schedules, so that you're never left stranded:
Rome2Rio is a free online site that allows searchers to find accurate and up-to-date information by searching plane, train, bus, car and ferry routes around the globe. Simply plug in your departure location, desired destination, date and time, and their search engine provides you with an accurate schedule.

Pass Rider is an airline industry travel site that allows you to see every airline flying your desired route, which can make finding connecting flights a breeze. Even better, you don't have to be a member (or airline personnel) to take advantage of their search engine. Just enter your departure and destination locations in the Flight Schedule boxes, located in the top-right corner. You can also choose from airlines to take advantage of any miles or memberships you may have, or however many stops you're willing to endure. Pass Rider will show you a list of all airlines flying where you want to go.
Offseason travel can offer opportunities that peak season tourists don't get a chance to experience: Genuine interactions with locals, minimal wait times, authentic experiences, and of course, cheaper airfare.
With a little preparation, you can take full advantage of off-season flexibility while ensuring that cheaper rates don't cheapen your trip.