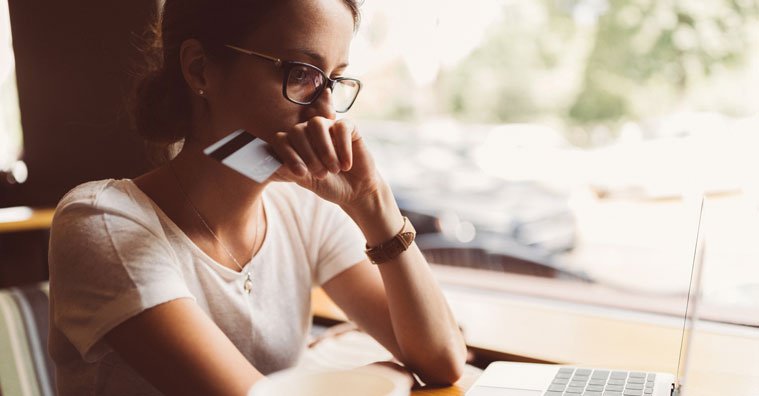 While many people who sell goods online are legit, third-party marketplace seller scammers are using the anonymity of the internet to steal money from unsuspecting consumers.
These third-party marketplace sellers are actually con artists who pretend to be legitimate online sellers and are taking advantage of well-known sites like Amazon and Walmart to peddle their goods – only to leave the buyer empty-handed.
In some cases, the innocent victim must go through a lot of red tape to get their money back – ultimately costing them time and money. In other cases, the victims never receive the orders they placed, and by the time they've realized they might have been scammed, the seller has disappeared, making them almost impossible to track down.
This article takes a look at Walmart and Amazon marketplace seller scams. We've gathered input from a fraud detective, the Better Business Bureau, and other sources to provide you with as many details that are currently available. We've also included warning signs to look out for, tips on how to protect yourself, and what to do if you've fallen victim.
Recent Cases of Amazon Marketplace Scams
During the last month alone, 843 new scam sellers were reported by Marketplace Pulse, which created www.scamsellers.com about a year ago in order to provide an accessible report that's always up to date.
Since the website was launched, more than 21,000 scam sellers were detected over a period of 12 months – equating to about 57 sellers a day. Approximately 77% of the scam sellers detected were on Amazon, while other marketplaces were in single digit percent. The sellers on Amazon collectively received close to one million negative reviews in the period of 12 months.
New fraudulent sellers are constantly being added to the Scam Sellers website, which the public can utilize at any time. Here are some reports made specifically about goods purchased on Amazon, to give you examples of how scammers are robbing victims using the Amazon platform:
Style Season appears to be suspended after recent reviews on Amazon were negative. One customer stated that the order was never received, and when they tried to contact the seller, the seller was no longer a part of the Amazon platform. Another customer noted that the tracking number showed the product was delivered to another state, and during a follow-up to the seller, the seller never responded.

In another instance, tnreaders appears to be suspended after reviews on Amazon were negative. One consumer reported that the product never arrived, and after sending the seller a message, a notice was received that the seller is no longer on Amazon's platform. Another buyer posted that "this seller is a complete scam," while yet another stated, "never ordering from this seller again."

Another seller, Irene Chaucer, no longer has products listed for sale on Amazon, so it's assumed that this seller was suspended. Several customers offering reviews stated that the item they purchased never arrived, and the seller never responded to follow up calls.
The hard part is that big companies like Walmart and Amazon are allowing third-party sellers to use their site to push their products, said Detective Timothy Lohman, who solves forgery, fraud and financial crimes in Southern California.
"Unfortunately some of the checks and balances are not done by Amazon and Walmart which probably needs to be done," he said. "They're such big companies that a lot of that security or verifying certain elements doesn't get done."
How to Spot and Avoid Amazon Seller Scams
It's pretty easy for a third-party seller to provide fraudulent information to be able to sell goods on sites like Amazon and Walmart, Detective Lohman noted. Fortunately, there are ways for consumers to detect this kind of fraud.
1. Research the Third Party Seller's Reviews, Return and Shipping Policies
Many shoppers assume that they will not be exposed to fraud by using well-known sites of big companies, such as Amazon and Walmart.
"But a lot of shoppers don't realize that third-parties sell on these sites," Dr. Lohman explained.
If you're buying a product online from a site like Amazon or Walmart, reading the reviews first might help you determine if the third-party seller is legit, he advised.
In a real-time example, Detective Lohman pointed out a mini projector being sold on Amazon.
"When you click on the link, you can read what company it comes from – and you can also read the reviews," he said. "Obviously, check the reviews to see if any customers have reported problems."
In the same example with the mini projector, a third-party seller called Connections US is selling this particular product through Amazon.
"And it's gotten all five-star reviews," Detective Lohman said. "It also got a few negative reviews, so, as a consumer, I can go in there and see all the reviews and determine if there're any issues with the product or the company before I move forward."
There's also a clickable link that will take you to the company's return and shipping policies, which are important to know before making a purchase to avoid any potential hidden fees.
"There's also a clickable link where you can actually contact the seller, but you have to be signed into Amazon.com to do that," Detective Lohman said.
The same process goes for purchasing goods online at Walmart, where you can see the price, as well as how long it takes for the product to ship and associated costs. You can also see if the product is being sold and shipped by Walmart – or a third-party seller. If a third-party is the seller, a clickable link is provided so you can read more about the company, including reviews and overall rating.
Above all – consumers should do their research before making any kind of purchase online, Detective Lohman further emphasized.
"A lot of people might not want to take the time to do the research, but I'd rather research something than lose $500 out of my pocket," he said.
2. How to Spot Fake Tracking Numbers
In some cases, third-party sellers will inform the buyer that items are in stock and will ship immediately – but the products actually won't be available for weeks, if available at all.
If a product is supposedly being shipped, the customer will typically be given a tracking number – which can be tracked online and serve as the starting point to detect if the seller is a scam artist.
Most companies utilize UPS or the United Postal Service to ship their products, and with legitimate sales, both methods come with tracking numbers for each package.
"Always check the tracking number they give you to see where that product is being shipped from, or even if it's in a holding pattern," Detective Lohman explained. "You'll see its progress until it's supposed to reach you."
If there's something fishy about the tracking number you received, be mindful that it might be a scam.
"If they are providing a tracking number and you can't find it, or if it isn't even in the system, there might be an issue," Detective Lohman said.
In additional safeguards, he recommends always using a credit card – and not a debit card – when buying goods online.
"You have more power with a credit card because you can dispute the charges and request a charge-back," Detective Lohman explained. "If you believe you were a victim of fraud, it's all taken care of through the credit card company."
See Also: 3 Reasons Why Your Credit Card is Better Than Your Debit Card
A debit card works a little bit differently in cases like these.
"Debit cards are attached to people's everyday accounts," Detective Lohman noted. "Let's say I dispute $500 – that $500 is being held by the bank and if I needed it to pay my rent, that money is locked up. So don't use your everyday account if you're going to do online transactions."
It's also important to be mindful of customs costs or shipping fees, so you're not hit with a surprise bill, which we discuss in the next section.
3. Watch Out for Hidden Customs or Shipping Fees
Some customers making purchases from third-party sellers say that they were charged customs fees or high expenses for shipping fees – even though the seller wasn't up-front about these costs.
Both can be disputed, especially if you weren't clearly told up-front about the fees or if it's not clearly indicated in the seller's fine print.
"A lot of places like travel sites have gotten their hands slapped for charging a resort fee that they never told you about," Detective Lohman noted. "If the fees are not clearly indicated, that's something you might be able to dispute."
You can also make a dispute if you're being charged for express shipping but the product doesn't show up in a timely manner.
"For instance, if they tell you it's being shipped through Federal Express, but then send it via snail mail, you'll have to bring that up to the retailer directly," Detective Lohman suggested.
4. Payment Method May Indicate a Retail Website or a Seller Is a Scam
Perhaps the biggest red flag that a retail website isn't legitimate is the method of payment. If you're asked to pay in any of the following three ways, chances are it's a scam. If you send your money through any of these methods, it's unlikely you will see it again or receive your purchased item, according to Scamwatch.
You're asked to pay using a money order
Payment is requested with a pre-loaded money card
You're requested to make a wire transfer
Additional Warning Signs of Marketplace Seller Scams
Here are additional warning signs that can help you protect yourself against third-party marketplace scammers. Being mindful of the following tips, which have been provided by Scamwatch and Scam Sellers, can help you avoid falling victim.
1. Price Sounds Too Good to Be True
The seller advertises a product at an unbelievably low price; the seller might also claim that the product has amazing benefits or other features that seem too good to be true.
2. Instant Payment Is Requested
The seller, or the other party, demands immediate payment or insists on getting paid by a wire service or an electronic funds transfer. The seller might also insist that you pay up-front for vouchers before you can have access to a deal or a give-away.
3. Seller Information Is Vague
An online seller fails to provide important information about themselves or their online business, such as contact details and dispute resolution, as well as privacy, terms and conditions of use.
4. Seller Claims to Be Overseas
The person selling goods online claims to live overseas, or they tell you they don't allow payment through PayPal or other secure services.
5. No Amazon Prime Shipping
Sellers on Amazon that offer Prime shipping are utilizing Amazon's Fulfillment by Amazon, in which goods are physically stored and handled by Amazon, or Amazon has verified the seller's shipping capabilities. While legitimate sellers take care of their own shipping and don't offer Prime shipping, if a new seller has terrific prices and does their own shipping – be careful.
Scam Sellers warns that such sellers, by doing their own shipping, have flexibility to cheat the system. For instance, many of these scammers will indicate that shipping will take from two to four weeks. In such cases, by the time customers realize their products are not coming, the scammers have already received the payment and have disappeared.
6. Seller Claims Thousands of Products Are in Stock
If a seller states to have thousands of items in stock, there's a good chance it's a scam, because it's rare for a legitimate seller who's new to offer so many products. Often scam sellers do this to increase the number of customers to see their pricing.
7. Seller Wants to be Contacted Before Placing an Order
If you're making a purchase on Amazon, never place any orders – or try to pay for an order – anywhere but on the Amazon website. Marketplace Pulse clearly states that it is not safe to contact a seller outside of Amazon. That's because scammers attempt to lure customers to call or email them outside of the Amazon platform to prevent Amazon from being able to do anything about their fraudulent activity.
Amazon does provide a contact form with each individual order placed online. If there's a problem, customers can indicate the challenges they are dealing with, including issues with orders and deliveries. Customers can also report anything suspicious through this form, such as odd websites or emails associated with the purchase – or suspicious requests for personal account information.
If you are facing an issue with a product you purchased on Amazon – and the seller is not responding – call Amazon directly at 888-280-4331; or contact Amazon's customer support using their online form.
Scam Sellers noted that Amazon will always refund your money – after Amazon has verified that the seller is, in fact, a scammer trying to rob consumers.
Final Thoughts
If you've been a victim of a marketplace seller scam, file a complaint with Better Business Bureau against the marketplace, such as Amazon or Walmart, advised Katherine R. Hutt, director of communications for the Council of Better Business Bureaus, Inc.
"These companies are responsible for the sellers they allow to have space on their sites," Hutt said.
"If we get enough complaints, we will open an investigation and take it to the company for remedy," Hutt explained. "If they do not fix the underlying problem, they will lose a significant number of points against their BBB rating. BBB Accredited Businesses are required to address patterns of complaint or lose their accreditation."
If Amazon and Walmart can't catch all of these third-party marketplace sellers who are scam artists, then it's up to the public to help, Detective Lohman said.
"We need to be vigilant to make sure we know where the products are coming from," he said. "We don't want consumers to be blindsided by the big names."
Was this article helpful? Read more about scams and ways to avoid them: