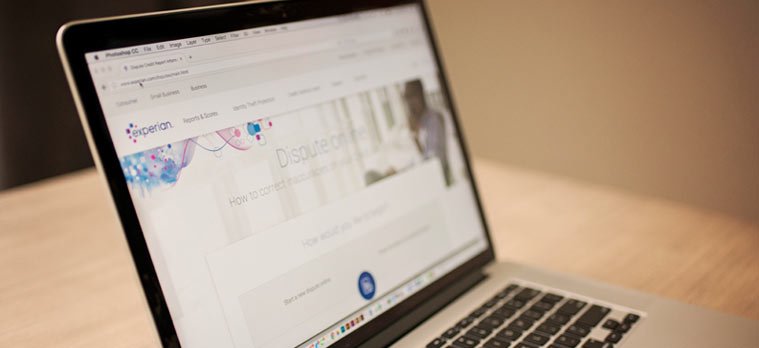 Bad credit just doesn't feel good, does it?
It can hang over you like a menacing storm cloud, but it's not just your mood that's affected. In our past research about credit scores and how they affect lending, experts have told us that bad credit can cost you hundreds of dollars a month in higher payments for mortgages, cars, and credit card balances.
Getting rid of that bad credit isn't easy, but we've found a series of actionable tips from industry experts and our own research that will help you raise your credit score.
In this guide, we're going to show you how to repair your bad credit and raise your score.
What Exactly Is Bad Credit?
Before we talk about how you can repair your bad credit, it's important to know what bad scores are. Every consumer has credit scores from multiple credit bureaus (Experian, TransUnion, Equifax), the agencies who keep track of your financial history and create a score based on that history.
That score is then used by lenders (banks, credit cards, car dealerships) to determine how likely it is that you'll pay them back. It's kind of like how colleges look at your high school GPA as an indicator of how likely you are to do well at their school.
According to Credit.org, a helpful website run by non-profit credit counseling agency Springboard (more on them later), "good" scores are 680 and above. "Acceptable" scores are between 620 and 679 and "bad" scores are anything below 620.
Like we said, each credit bureau will give you their own score based on their own mix of calculations. But most of the time, those scores will be within a few points of each other.
Bad Credit Is More Than Just a Number
But here's the catch. Even though there's a general definition of bad credit (around 620 or below), we really believe, based on a conversation we had with credit expert John Ulzheimer, a bad score is one that keeps you from getting a good interest rate on a loan or credit card.
In other words, we're not so much concerned about the specific number as we are about what that number means when you apply for a mortgage, for example.
And that's where Springboard Nonprofit Consumer Credit Counseling is really helpful. They've published on their website, Credit.org, a great infographic that shows you, based on 2012 statistics, how your credit score can affect the offers you get for loans.
How "Average" Credit Scores Can Actually Be Bad Credit Scores
Friends or websites might tell you 650 is an average score, not a bad one. But let's look at how that 650 could affect you as compared to, let's say, a 700.
With a credit score of 650, you could get a five-year, $25,000 car loan at an average rate of around 11.6%.
With a credit score of 700, you could secure that same loan at a rate of about 6.5%, making the difference between the two rates about 5%. The real question is, what kind of difference does 5% make over the life of a five-year, $25,000 loan? More than $3,300 in interest paid, which equals out to about $55 a month.
So, when you look at credit scores that way, even though a 650 is considered an average score, it really is a bad score when you're trying to get a car loan.
Now, what about the person who has truly bad credit (in this case, a bad credit would be "subprime", which is between 550 and 620)?
According to Springboard, it will literally cost you more than $100,000 if you decide to buy a home with a $160,000 mortgage. And remember that $25,000 auto loan? It will cost you $5,000 more than someone with a score between 620 and 680.
We've tried to give you a good definition of bad credit, not just in terms of numeric scores, but how it actually affects your life. Next up: What kinds of things can drop your credit scores into "bad" territory.
The Factors That Ruin Your Credit
Certain factors in your credit history have more influence over your credit score than others. Credit expert John Ulzheimer broke it down for us during an interview.
Basically, the two most important factors are how often you pay your bills on time and how much credit card debt you have in relation to your credit card limits (known as "utilization"). In fact, John said these two factors make up 66% of your credit score.
So what does that mean for you? If you've got a bad score, there's a really good chance it has to do with late payments or high credit card balances.
Late payments are broken down into four categories: 30 days, 60 days, 90 days and collections. As you can see, not all late payments are the same.
According to Credit.com, 30- and 60-day delinquencies affect your credit score differently than a 90-day delinquency would. It's kind of like a speeding ticket, where you pay a lot more for going 50 mph over the speed limit as opposed to 10 mph over. One could be just a simple mistake, while the other indicates recklessness.
So, creditors are much more concerned if you have a 90-day delinquency. Late payments of 30 or 60 days can knock your score down between 60 and 110 points, depending on your credit history and score. The good news is that, after about two years, these late payments won't affect your score that much even though they'll remain on your report for seven years.
The reason why a 90-day delinquency is more damaging is because it affects your score for up to seven years. As Credit.org explains it, the 90-day mark is what creditors use to determine their trustworthiness. They basically ask themselves, "What are the chances that this person is going to make a payment at least 90 days late?"
So, when you pay 90 days late, you're crossing over into a place you don't want to go. And what's worse is that it could affect your score for the entire seven years it stays on your report.
There are several other factors that can send your credit score into sub-620 territory – accounts that go to collections, foreclosure and bankruptcy all can put a serious dent in your score.
To get a sense of how much these things can damage your scores, we turned to a "damage points" table created by the Fair Isaac Corporation (FICO), a company who generates a credit score that many banks, credit card companies and mortgage lenders use to make a decision about your loan.
Their damage-points table was published in an article by Creditcard.com this past year. According to FICO, someone with a 680 can expect their scores to drop in the following ways:
30-day delinquency: 60-80 points
Foreclosure: 85-100 points
Bankruptcy: 130-150 points
This article also brings up the effect your credit card utilization has on your score. This is the area where we get into discussions about "maxing out" your credit card, which basically means your balance is right at your total credit limit. The penalty for maxing out a card is anywhere from 10 to 30 points.
Now that we've broken down how your credit goes from good to bad, let's talk about how you can fix your bad credit.
What You Can Do to Repair Your Poor Credit
The credit repair world isn't much different than working on your car. Some of the maintenance is pretty simple, even if you've never done it before. For instance, you may have never changed your oil before but watching a couple of YouTube videos is all you need to get the job done.
But there are other things, like a blown head-gasket, that take a lot of time and expertise and it's just easier to pay someone else to do it.
We're going to unpack this example in the next few minutes.
How to Repair Your Bad Credit on Your Own and Raise Your Score
If you want to do a DIY fix on your credit report so that you can boost your score, we've got a couple of solutions for you.
1. Dispute Errors
First, order a copy of your credit report from Experian, TransUnion and Equifax. It's free if you do it once a year. I've used Credit Karma because you get reports from two of the three main bureaus (TransUnion and Equifax).
Next, look over your credit report for errors. Sometimes you'll find delinquencies on your report that never happened, or someone else has opened accounts in your name. In fact, the Federal Trade Commission did a study in 2012 and found that its' likely 1 in 5 Americans has an error in their report.
Removing these errors could have a positive impact on your score, especially if they're late payments. All three credit reporting agencies allow you to file disputes through their website:
2. Get a Secured Credit Card
Another thing you can do to build your credit when it's taken a nosedive is to get a secured credit card, said Melinda Opperman, a senior vice president at nonprofit credit counseling agency Springboard.
Secured credit cards are only available through banks or credit unions because they have to be linked to a savings account. In order to get the card, you have to make a deposit that must be maintained in the event you miss a payment. If that happens, the bank/credit union withdraws the payment from your linked account; that's why it's called "secured".
"Eventually, with good behavior, your card becomes unsecured and they may even increase the credit limit," Melinda said. "But remember, a secured credit card can only be acquired through a bank or a credit union."
» See Also: 5 Best Credit Cards for People With Fair Credit
3. Report Your Rent Payments
Rod Griffin, director of public education at Experian, also suggested (if you rent) asking your landlord to report your rent payments to credit bureaus. This service takes place through third-party companies like Rent Track and Pay Your Rent.
The services usually charge a small monthly fee, but landlords are sometimes willing to roll that fee into your monthly rent.
"I've seen small property owners increase the rent a few bucks to cover that cost, or sometimes they do it at no cost," Rod said. "It almost universally improves your credit scores."
» See Also: A Guide on How to Raise Your Credit Score Fast
Credit Repair Agencies: Are They Worth It?
You've got three different ways to fix your credit on your own. Each of them can boost your score in their own way. We want to focus on the first method – looking for errors – because it brings up all kinds of scenarios.
Let's say you look at your credit history and realize you've got more late payments than you thought, or you want to apply for a mortgage but a bankruptcy seven years ago makes you afraid you're going to have to pay a higher interest rate.
That's a lot of work you've got to do, right? In a situation like this, it might be better for you to hire a credit repair organization (CRO) to try and resolve these issues. CRAs are companies that work on your behalf to remove negative information from your credit report.
However, there are a few things you have to keep in mind before hiring someone to help clean up your bad credit.
How to Choose a Reliable Credit Repair Organization
The first suggestion: read up on the Credit Repair Organizations Act, a law that was passed in 1996 that sets the ground rules for how credit repair companies work. It's a pretty lengthy read, so we'll condense it down into a couple of big things.
Credit repair organizations, by law, aren't allowed to make you pay for anything before they actually provide their services. So, if you come across a company who wants to charge you a few bucks to start doing business with them, find someone else.
Second, as John and Rod pointed out, the organization has to put all the terms of the contract on paper and you have, by law, three days to back out of the contract.
Third, John said, it's illegal for CROs to guarantee they can get something removed from your credit history.
Another tip? John recommends asking the organization for their metrics: How many late payments, bankruptcies, and other derogatory remarks have they removed?
There's one more piece of advice, too. Choose a credit repair agency that's been in business for a while.
"The reason that's important is because, when credit repair agencies violate laws, the Federal Trade Commission comes down on them pretty quickly," John said. "So, if they've been in business for 10 years, it's a good sign."
But here's the interesting twist to all of this – John and Rod agreed that there's nothing a CRO can do on your behalf that you can't do on your own:
John: "There's nothing that they can do that you can't do for yourself."
Rod: "The bottom line is, whatever a credit repair organization says they can do for a fee, you can do for free."
And if you're looking for more than just credit repair help, Melinda suggests going to a credit counseling service that can walk you through your credit history and help you understand the value of budgeting.
All of this, she said, usually costs less than what you'd pay a credit repair agency. Her tip? Look for a company that's accredited by the National Foundation for Credit Counseling.
Our Final Thoughts on Repairing Bad Credit
The process of fixing negative aspects of your credit history can range from simple to complex. It starts with knowing your credit score and your history, so use a website like annualcreditreport.com or Credit Karma to get your free credit report.
Once you've looked at your history, ask yourself if you want to put in the time to fix errors that are dragging down your score. If you don't have the time and you decide you want to hire an agency to do it for you, make sure that agency complies with the law.
We've done reviews for CreditRepair.com and Pyramid Credit Repair. Click on either link to read about what our research revealed.
If you feel like you can resolve some of your credit history dings on your own, all three credit reporting bureaus have excellent resources for helping you through the dispute process.
However, if you realize that your poor credit scores have a lot to do with your spending habits, consider using a credit counseling agency. They'll give you the tools you need to fix your bad habits and, as a result, improve your credit score.
» Read Next: Good Credit Score and How to Get There: A Detailed Guide for Moving From Average to All-Star