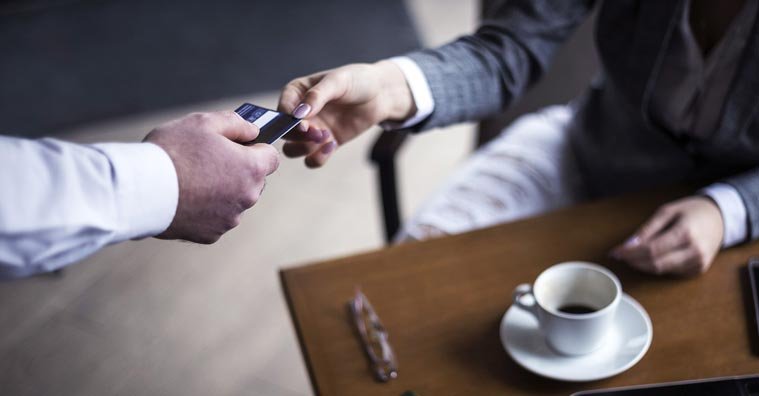 Earlier this month, customer service experts J.D. Power released their 2017 U.S. Credit Card Satisfaction Study, a study which revealed the best credit cards and credit card companies for customer satisfaction.
While the best credit card company wasn't much of a surprise, we were a little astonished to learn the credit card genre with the highest satisfaction.
In addition to discussing which cards and companies make customers happiest, we'll talk about why regional banks rank well with customers and the specific aspects of credit cards that led to high customer satisfaction among millennials and non-millennials.
As we work through this article on J.D. Power's study, we'll include insight from J.D. Power Senior Director of Banking Services Jim Miller as well as excerpts of data from the study itself.
The goal of our overview of the results is to help you see which credit cards and credit card companies ranked highest for customer satisfaction and why.
A Quick Word About J.D. Power's Methodology
According to J.D. Power's press release about their credit card findings, each credit card issuer and credit card type is judged across six categories: interaction, credit card terms, billing and payment, rewards, benefits and services, and problem resolution.
J.D. Power released the scores of credit card issuers, but they didn't release scores for specific credit card genres, only mentioning that cash-back customers were the happiest.
Cash Rewards Cards Rank Highest for Customer Satisfaction
So, getting back to what we said earlier, we were totally surprised that cash-back cards produced the happiest customers, mainly because the cash value of travel rewards tend to be far higher than their cash back counterparts.
But, therein lies the flaw in our thinking – customers may not value rewards as highly as we think.
We asked Miller why he believes cash back rewards cards were #1 in the study.
"I think it's the simplicity and ease that comes with the cash back cards," Miller said. "There're less speed bumps in using the card."
Miller brings up a good point. Typical cash back cards like the Double Cash or the Discover it Cash keep a running balance of your cash rewards. If you want to redeem them, you log into your account and redeem them with a click or two.
Here's Why Cash Back Rewards Make Customers Happier Than Travel Rewards
Airline, hotel and travel rewards cards usually require that you open up a loyalty account with a particular travel brand, then conduct searches for specific hotels or flights, hoping that you find the right room or flight at the right price.
In principle, that sounds pretty simple. In reality, Miller says, there are a lot of moving parts and getting things exactly right is tough.
"A lot of us have airline cards. What happens with me is that the points are 12.5K to fly when I don't need to fly and 35K when I do," Miller said. "We all love a free flight, but customers run into the following issues: Are you getting value and do you have enough points or miles in the first place?"
Miller is spot-on with his observation. We've got experience trying to book seats with points earned on the United MileagePlus Explorer card. What we found was that there were two basic rewards fares: 12,500 points and 25,000 points.
There were usually only two or three 12.5K flights and those flights tended to leave really early or really late. In other words, the flights were a good value but that value was offset by scarcity and early-morning or late-night flight times.
Things can get pretty complicated – and frustrating – if you aren't familiar with how flight and hotel rewards work, too. Cash back, on the other hand, is something everyone can understand.
"Everybody can use cash back," he said. "You can use it for small amounts, like on an Amazon purchase, and you always know the value that you are going to get with cash back."
American Express Offers the Best Customer Service
From 2013-2015, Discover ranked highest in customer satisfaction, according to J.D. Power.
However, that changed in 2016 when American Express dethroned Discover and took the top spot. AmEx's score of 835 on the customer satisfaction index ranking was eight points higher than Discover and eight points higher than AmEx's 2015 score.
Miller said that American Express' rise to the top has a lot to do with the fact that they know how to tailor their credit cards and they've improved the customer's mobile experience.
"They seem to have the right card for just about every customer," Miller said. "(Also), they've been improving from a customer service perspective, doing things on mobile to help you understand your points and rewards and how you can redeem them."
Wells Fargo and Discover were the only two issuers whose scores went down between 2015 and 2016.
Miller said Wells Fargo's 11-point decline has a lot to do with the scandals the bank was caught up in over the past couple of years.
The beleaguered bank's customer satisfaction scores are already starting to creep up, he said, and should see some improvement when the 2017 study comes out next year.
Regional Banks Are Offering Customer Satisfaction Along With Rewards Credit Cards
Over the past few years, regional banks have created credit cards whose rewards and benefits offer some stiff competition to front-runners American Express, Chase and Discover.
J.D. Power found that customers of regional banks are just as satisfied with their credit card experiences as fewer who use the credit cards of bigger issuers like American Express.
In fact, according to J.D. Power's stats, customers of Regions Bank (Midwest, South) are more satisfied with their credit card experience than customers of Capital One, Barclaycard and Chase, and 14% more satisfied than the industry average.
Miller said this has a lot to do with the fact that Regions' credit-card customers usually have a pre-existing, positive relationship with the bank when they sign up for their card.
"They are satisfied with Regions as a bank and satisfied with the cards they're offering," Miller said. "They have the advantage of having their credit card and banking info in one place and it makes it easier to view and keep track of their finances."
Millennials Find More Satisfaction From Credit Card Benefits Than They Do From Rewards
One of the major driving forces behind the popularity of the Chase Sapphire Reserve was its portrayal as the perfect rewards card for money-conscious Millennials who were looking for affordable ways to capture luxury.
Here's a quick sampling of headlines published in the months following the card's rise to popularity in late 2016:
NerdWallet: "Millennials, Nontraditional Travelers Chase the Sapphire Reserve"
Time.com: "Chase Sapphire Reserve Credit Card Popular With Millennials"
Mic.com: "Chase Sapphire Reserve cards are a viral millennial obsession"
TheFinancialBrand.com: "Millennials Go Bananas For Super Cool, Very Pricey Metal Credit Card"
Explanations as to why the card was so popular with Millennials were varied, but it goes back to what we mentioned earlier: Value.
But, according to J.D. Power's research, Millennials are more likely to switch cards because of benefits than they are rewards.
"We define benefits as those things that come with just having the card and it's not related to your spending," Miller said. "So, in the airline world and hotel world, those can be straightforward. If you think about non-travel cards, it's more along the lines of the Visa Signature benefits and anything from free FICO scores to travel-related insurance."
See Also: Comparison of Free Credit Score Websites: Which One is Best?
Think about that for a moment. Rewards aren't as important to Millennials as benefits. So, while most of us assumed it was the 100,000-point sign-up bonus that made Millennials flock to the Chase Sapphire Reserve, research says there's a good chance the card's ongoing benefits had a lot to do with the decision.
If this is true, then Millennials are more focused on the long-term than we thought. You see, when we write our credit card reviews, we tend to split up a card's perks into short-term benefits and long-term benefits.
Short-term benefits are meant to reel you in: bonus awards, intro APR periods, etc. However, it's the long-term benefits that will keep you happy over the long the next few years, not just the next few months.
What J.D. Power has discovered indicates that Millennials know that long-term benefits are what will keep them happy and they're willing to switch credit cards to find the right mix of permanent perks.
What's interesting about the Chase Sapphire Reserve is that, when it offered 100,000 bonus points, it presented the perfect combination of short-term and long-term advantages: along with that 100K bonus was a yearly $300 travel reimbursement, free entry into Priority Pass airport lounges and a $100 reimbursement for Global Entry application fees.
Non-Millennials Are Happier With Rewards Than They Are With Benefits
Consumers over 40, however, take a different approach to switching cards, J.D. Power discovered. Instead of looking for cards with the best benefits, non-Millennials searched out those credit cards with the best rewards.
"On average, older customers spend more and so they may go for a better rewards program because they're more meaningful," Miller said. "It's really clear with older customers that they're going for rewards and that benefits are a distant second."
Again, the J.D. Power insights kind of turn the credit-card rewards world upside down. Over the past few years, there hasn't been much talk about how older cardholders make their choices. We just kind of assume that Millennials are the ones who are rewards savvy and that credit card rewards are a young man's game.
That just isn't the reality of the consumer landscape though, and the argument of income is a legitimate reason why older customers are more rewards-focused.
Here's a quick breakdown of approximately how much Americans earn by age, according to financial website Motely Fool:
25-29: $39,000
30-34: $46,000
35-39: $52,000
40-44: $57,000
45-49: $58,000
50-54: $57,500
55-59: $56,000
As you can see, those above 40 years old make at least $10,000 more than those age 25-34, the heart of the Millennial population.
That $10,000 more in spending equates to at least 10,000 rewards points and, depending on which type of rewards bonuses their card has, the 40+ crowd can use that extra spending to book multiple free hotel nights or a one-way flight.
Our Final Thoughts on Credit Cards and Customer Satisfaction
We believe the biggest takeaways from J.D. Power's study are:
Cash-back rewards cards create happy customers
American Express customers are the happiest ones in the country
Your regional bank is a good place to start your credit card search
Millennials focus more on long-term benefits when choosing a new credit card
The over-40 crowd has the spending power to take advantage of credit card rewards programs
The applications here are worth noting.
First, if you want a simple way to earn rewards, then cash-back credit cards offer a great opportunity not only to give you free cash but also to greatly reduce the headaches you could have when using a travel rewards card.
Second, if you don't feel like you're happy with the customer service, rewards, and benefits you're getting with your current card, check out what your local regional bank has and browse the cards American Express is offering.
Third, if you don't make enough money to take full advantage of a credit card's rewards system, then take that into account when you're choosing a new credit card.
It may benefit you more to stick with a cash rewards card that has a relatively low APR – the Citi Double Cash is a good example – than chase trends and sign up for a luxury/premium card.
Fourth, if you have a lot of spending power because of your annual income, then be methodical about the rewards card you choose. Do you travel often and prefer higher-end hotel rooms? The Starwood Preferred Guest from American Express or AmEx Platinum could be great fits for you.
If you're seeking a high-end domestic flight experience, then you may want to consider the Virgin America Premium Visa Signature card. Your spending power can unlock a variety of benefits and free flights that average or below-average spenders can't access.
Should you do your own research based on this article and come up short of cards that would make you happy, stop by our credit card page. We've got dozens of links to credit card reviews as well as "Best Of" articles that compare cash back, travel, airline and hotel cards.