Best Eyelash Growth Serums: Experts Discuss Everything You Need to Know
Eyelash serums, which promote growth and thickness of the eyelashes, are extremely popular, with many wanting thick, long, healthy-looking eyelashes. Experts discuss everything you need to know when making a purchase.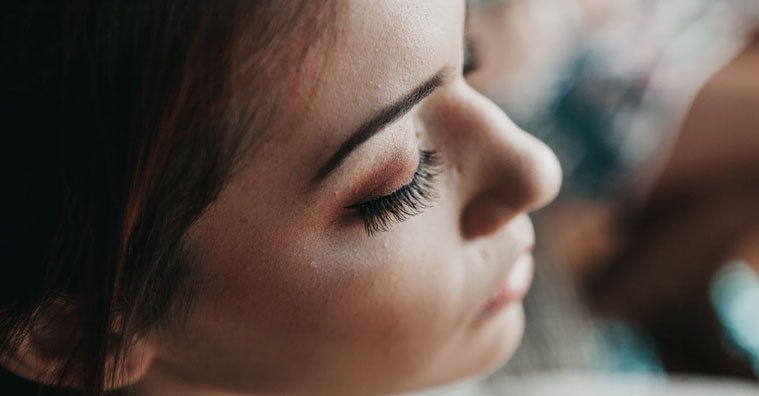 Eyelash serums are increasingly popular, with many wanting thick, full, healthy-looking lashes. There are numerous products on the market that are claimed to work, but also counterfeit eyelash serums that you should avoid.
For the most part, the legitimate eyelash serums can promote thicker, fuller lashes, but some people might be allergic to their ingredients, which consumers should be mindful of before making a purchase.
This article takes a comprehensive look about eyelash serums, including how they work, best and worst candidates, potential side effects, and products to avoid. We've gathered input from three experts on this topic, who also offer several product recommendations, and discuss other important topics relating to eyelash serums.
Before you purchase an eyelash serum, learn everything you need to know from this article. Keep in mind that this information is not intended as medical advice; some eyelash serums can cause an allergic reaction or infection, and some people, like women who are pregnant or breastfeeding, should avoid using them, so talk to your medical provider, first.
How Do Eyelash Serums Work?
Just like serums we use topically on our face, eyelash serums are concentrated formulas featuring ingredients designed to nourish the lash line, and in some cases impact the actual growth cycle of the hair, explained Dr. Deanne Mraz Robinson, Assistant Clinical Professor of Dermatology at Yale New Haven Hospital and co-creator of Pure BioDerm.
Dr. Robinson further explained that there are three phases to eyelash growth: the anagen (active), catagen (transition), and telogen (resting). The telogen phase can last about three months before the hair will naturally fall out, she said, and each lash is on a different schedule, so they won't all fall out at the same time.
"Most over-the-counter serums leverage conditioning properties to nourish and support the natural hair, making it less likely to break," Dr. Robinson added. "Most of these formulas are enriched with antioxidants and peptides like apple stem extract, biotin, and castor oil."
Eyelash serums promote growth and thickness of the eyelashes: there are two types of eyelash serums, medicated and non-medicated conditioners, which promote health and strength of the eyelashes, said Dr. Lauren Levy, a board certified dermatologist in New York City and at Westport Dermatology and Laser in Westport Connecticut.
Eyelash serums are a blend of nutrients and peptides that help your lashes look more youthful, grow longer, fuller and thicker, added Kirstie Reese, owner of Sugerface Skincare in Sherman Oaks, California, who has been doing eyelash extensions and lash perms for more than four years, and often recommends eyelash growth serums for her clients to use with their lash services.
Why Eyelash Serums Are Growing in Popularity
Like the eyebrows, eyelashes have the ability to really transform the face, said Dr. Robinson, adding that eyelash extensions have become increasingly popular, "but the cost, upkeep and potential damage to your natural lash is not for everyone, so there is a growing demand for alternative therapies that will take natural lash to the next level."
Over the past several years, eyelash serums are growing in popularity because everyone wants thick and long eyelashes, said Dr. Levy, further noting that there has been an increase in eyelash extensions and false eyelashes as well, and for those who do not want extensions, "eyelash serums offer the chance to work with what you have by promoting eyelash growth and thickness."
Reese has noticed that her lash clients want to be the best version of themselves, "and that means beautiful, long, full, dark lashes. Lash serums help clients as achieve that look with their own natural lashes."
Good Candidates for Eyelash Serums
Anyone is a good candidate for eyelash serums, Dr. Robinson said, however, "it's important to know the eye area is extremely sensitive, so some people will need to test a few products before finding one that works for them."
According to Dr. Levy, a good candidate is anyone who wants longer, thicker, healthier eyelashes who do not have diseases of the eye, such as ocular pressure problems (glaucoma).
Bad Candidates for Eyelash Serums
Most lash serums note to consult a physician before use if clients are pregnant or breastfeeding, said Reese, adding, "I also don't recommend lash serums to anyone with allergies to its ingredients."
If you have an adverse reaction to the active ingredients, "then the serum isn't for you," Dr. Robinson warned. Additionally, if you're prone to styes, which are red, swollen lumps that form along the edge of the eyelid, close to the lashes, "you will also need to use carefully."
It's always best when trying a new product to do a patch test, Dr. Robinson advised, by applying a drop to the inside of your forearm, and waiting 24 hours to see how your skin reacts.
Also, if you have an eye condition such as blepharitis – or dry eye – it's best to check with your ophthalmologist before trying these products, Dr. Robinson recommended, who agreed that pregnant and breastfeeding patients should avoid using eyelash serums.
Additionally, "patients undergoing chemotherapy also need to stay away," and "people who have glaucoma should also avoid prostaglandin-based lash serums."
Those who have diseases of the eyes – such as glaucoma, cataracts, increased ocular pressure who are on medications – should check with an ophthalmologist prior to starting an eyelash serum, Dr. Levy said.
For example, "the active ingredient in Latisse®, bimatoprost, is a medication used to lower intraocular pressure, so for patients already on a treatment for lowering intraocular pressure, it is important to discuss with a physician," noted Dr. Levy, further adding that those with infections of the eyes, bacterial or viral, should avoid using serums as the brush and applicator can become contaminated.
Eyelash Serums vs. Eyelash Extensions
Eyelash extensions are synthetic hair attached directly to the natural lash, elongating it, Dr. Robinson explained, while eyelash serums nourish and support the growth cycle of the natural lash.
Eyelash serums boost the growth of natural eyelashes, Dr. Levy noted, while extensions add length, volume, and thickness using prosthetic hair, which can be animal hair or synthetic hair.
While lash extensions are a synthetic material placed onto the natural lash to extend fullness, length and curl, "lash extensions need to be touched up every two to four weeks which can be time consuming and costly," Reese added.
According to Reese, potential side effects from getting eyelash extensions include the following:
Allergies to the adhesive
Chemical burn
Scratched cornea
Damage to the natural lashes
Irritation and redness can be a temporary irritation from the glue itself that's used to put on eyelash extensions, Dr. Robinson noted. Furthermore, "there can be inflammation and swelling, and worse yet, infection."
That's because extensions can trap dirt and bacteria leading to infections, including conjunctivitis, said Dr. Robinson, who further warned that when applied by an inexperienced technician, the glue can actually pull out the natural lash. In other potential side effects, "longer-term users can develop traction alopecia when the hair falls out due to the extra tension placed on the hair shaft."
In Dr. Levy's practice, she has seen contact dermatitis to the eyelashes themselves and the eyelash glue used to place the fake eyelashes. She has also seen bacterial infections of the eyelid after application. "Additionally, after repeated application of eyelash extensions, the natural eyelashes can become sparse, short, and brittle."
Potential Side Effects of Eyelash Serums
Irritation, including redness and puffiness, can occur with using eyelash serums, according to Dr. Robinson, who added that longer-term complications include hyper-pigmentation along the lash line (darkened skin) and even the iris itself.
Many of the serums can cause irritation and dermatitis – i.e. eyelid eczema, Dr. Levy warned. Some of them, like Latisse®, can cause darkening of the iris, "meaning that light blue eyes can get darker spots within the iris."
Additionally, she said that some people may be allergic to the serums themselves or the preservatives in the serums, which can lead to an allergic reaction.
How Long It Takes for Eyelash Serums to Work
This varies based on the active ingredients of the product, Dr. Robinson said, and most serums will start to show results within 4 to 12 weeks.
According to Dr. Levy, the study for Latisse® showed clinical benefit at 16 weeks, adding that she recommends consistent use of the product for at least 8 weeks to determine if it is effective.
Reese added that results can show after using a full bottle, so at least 12 weeks. In other advice, Reese noted that "consistency is key," and to use an eyelash serum on clean skin before bedtime, and use every night for the best results.
Dr. Levy suggests using an eyelash serum once a day, with an application to the eyelid margin, and that most serums come with a "paint-brush like" applicator.
Also, be careful to not get the product into your eye, or on the surrounding skin, Dr. Robinson noted, adding it's also important to wash your hands afterward.
Expert Recommended Eyelash Serums
Latisse®
According to Dr. Robinson, the only prescription eyelash serum is the FDA-approved product, Latisse®, which uses prostaglandin analogues to elongate the growth cycle of the eyelash itself, leading to a longer, thicker lash line. Dr. Levy has also personally used Latisse® for many years "with excellent results," adding upon first using Latisse®, "I do get a little upper eyelid irritation, which resolves in a few days after repeated use."
According to the maker of this product, Latisse® is a treatment designed to grow eyelashes for people with inadequate or not enough lashes. The maker also advises if you use, or have used, prescription products for eye pressure problems, use this product under a doctor's care; and it "may cause" brown darkening of the colored part of the eye, "which is likely permanent."
How to use:
First, ensure the face is clean, and that your makeup and contact lenses are removed. The maker recommends applying Latisse® nightly directly to the skin of the upper eyelid margin at the base of the eyelashes using the accompanying applicators.
Blot any excess solution beyond the eyelid margin. Dispose of the applicator after one use, and repeat for the opposite eyelid margin using a new sterile applicator.
Rodan & Fields Enhancements Lash Boost™
Dr. Robinson has also seen success with Rodan & Fields Enhancements Lash Boost™. According to the company, this nightly conditioning eyelash serum creates the appearance of lush, longer-looking lashes, as well as fuller-looking eyebrows; and a difference can be seen in as little as four weeks, with the best results in eight weeks.
If you develop irritation or swelling, discontinue product usage, the company advises, and if irritation is significant or in the first instance of any swelling, consult your physician.
Also, if you're pregnant or nursing, being treated for any eye-related disorder, undergoing cancer treatment, prone to dry eyes or styes, consult your physician before using this product. You should also discontinue using this product if you notice irregularities in the appearance of your eyelashes.
How to use:
After removing your makeup and cleansing your face, make sure your eyelids and lashes are completely clean and dry. Apply this product only along the upper lash line of both eyes: dip the brush once per eye and wipe any excess product off the brush before applying.
Next, gently wipe off any excess serum from your eyelids or lashes, and do not wash your face or eye area after applying. Wait approximately 90 seconds for the product to dry before going to sleep or applying other products around your eye area.
Make sure to avoid your eyelids and lashes when applying any product to the eye area, including eye cream.
RevitaLash® Advanced Eyelash Conditioner
Dr. Robinson and Dr. Levy both recommend RevitaLash® Advanced Eyelash Conditioner. According to the company, this product is designed to make eyelashes healthier and better conditioned. Developed by an ophthalmologist, it is carefully formulated to improve the attractiveness, appearance and beauty of your natural eyelashes.
The company indicated that some individuals may be allergic to, or intolerant of, one or more of the ingredients in this product; therefore, if you experience irritation, either reduce or discontinue use until the irritation goes away. If the irritation persists, discontinue use completely and consult your doctor.
How to use:
Wash your hands and face with mild cleanser and water prior to the application of this product, and make sure your eyelashes are clean and dry.
Once a day, apply a thin line directly to your eyelashes, above the level of your skin, and keep in mind that only a small quantity of this product is needed. If you use this product in the morning, allow at least five minutes before applying any daily facial products.
When used as directed, this product should not interfere with other cosmetic use.
ALPHAEON Beauty Eyelash Serum
Dr. Levy has used ALPHAEON Beauty Eyelash Serum, which she said is non-irritating and contains peptides, which help eyelashes grow.
According to a product overview, this lightweight lash serum is fortified with peptides to help stimulate hair growth, plus biotin to encourage growth and prevent lashes from becoming dry and losing volume; this professional treatment is easy to apply and has no side effects, such as discoloration.
According to the maker, 80% of women in a study stated this serum improved the overall appearance of their eyelashes; 76% reported that their lashes appeared longer, thicker and more conditioned; and 72% stated that their lashes appeared less sparse.
How to use:
Apply this serum once a day at night time to the base of the upper eyelashes using the application brush provided. It's recommended to not apply any other product on top.
GrandeLASH-MD
Dr. Levy and Reese both recommend GrandeLASH-MD Lash Enhancing Serum. According to the maker of this product, this multi-award-winning serum promotes longer and thicker looking lashes in four to six weeks, with full results seen in about three months. It is ophthalmologist-tested and approved, and considered safe to use with contacts and eyelash extensions.
The company warns to not use this product if you are pregnant or nursing, under the age of 18, or undergoing chemotherapy. If redness or irritation occurs, stop using this product, and if you have any further concerns, consult your physician.
How to use:
This product is designed to be used once a day in the evening before bedtime. After cleansing and drying your face, apply this product using a single stroke on your eyelid, just above your upper lash line. Allow one to two minutes for the serum to dry.
NeuLASH®
NeuLASH® lash enhancing serum is another product recommended by Dr. Levy. According to the maker of this product, it provides "benefits beyond conditioning," and is fortified with Active Eyelash Technology® to "dramatically improve" the weak appearance of eyelashes in just 30 days.
The manufacturer of this product noted that some individuals may be allergic to one or more of the ingredients, and to discontinue use and consult your physician immediately if you suspect that you may be having an allergic reaction. It has not been tested on women who are pregnant or breastfeeding, so women in this condition should consult their physician before using it.
How to use:
Apply nightly to the base of the upper eyelashes, and once desired results are achieved, apply every other day. If you want to wear makeup, allow the product to dry before applying makeup.
Babe Lash®
Reese also recommends Babe Lash®, which she said is a reputable brand that works well with eyelash extensions. According to the maker of this product, the Babe Lash® Essential Serum is an award-winning formula that promotes the appearance of longer, thicker lashes with daily use, and can also be used on the eyebrows as well as with eyelash extensions. The company advises to discontinue use of this product if your eyes become irritated, injured, or infected; and consult with your doctor in case of an eye injury.
How to use:
Use this product in the evening: apply the serum directly to the lash line on clean, dry, skin, and use a single brushstroke for each eye. Avoid touching your eyes until the serum has dried.
Eyelash Serums to Avoid
It's important to avoid using products that contain formaldehyde, which is a known carcinogenic, Dr. Robinson warned.
In other advice, Dr. Levy advised speaking to people who have used the serums you're thinking of buying, adding that some of the before and after photos she has seen online "are truly outlandish" and "show impossible results" with a serum.
Reese emphasized to purchase an eyelash serum from a reputable source, and warned to look out for knock-off and counterfeit products "because you don't know what you are truly getting."
The RevitaLash® company also warns about counterfeit products, stating they are "committed to stopping the sale" of counterfeit and black market products, which have become a "persistent problem" in this modern internet age.
RevitaLash® noted that "it is not as difficult as it used to be for unauthorized resellers to fake our logos in an attempt to fool unsuspecting consumers," adding that many products sold on these websites have been opened, are not shrink-wrapped, come in damaged and/or expired boxes – or no box at all – and lack the company's inventory control numbers.
"These products could be counterfeit, or at the very least, may have been tampered with," the company warned, and "the only way to ensure the safety of your product and avoid purchasing counterfeit or tampered products online is to buy directly from revitalash.com or from a reputable reseller whom you have done business with in the past."
Grande Cosmetics also advises to only purchase products like GrandeLASH-MD from "authorized dealers," noting that they have partnered exclusively with Amazon Luxury Beauty, which is the only authorized dealer of Grande Cosmetics products on Amazon. In other tips for avoiding counterfeit products, Grande Cosmetics stated that if the price seems too good to be true, "it most likely is," and to "be suspicious" of websites and re-sellers that do not provide contact information, such as a street address and/or working phone number.
The Bottom Line
Eyelash serums can be effective for people looking to enhance their natural lash line, Dr. Robinson said, adding that the most dramatic results will be seen with Latisse®; "however, the nourishing properties of the over-the-counter options can provide subtle improvement and may be all that you need."
Eyelash serums work only if they are used consistently, Dr. Levy emphasized, "so if you want longer eyelashes and purchase the product, make sure you commit to using it daily."
Reese added: "Everyone should be using a lash serum – especially if they have lash extensions."
» Recommended Reading: