Best Face Sunscreen Buying Guide
Facial sunscreen can help prevent skin cancer and delay visible signs of aging, such as wrinkles. Experts offer their take on sunscreens for the face and offer best product recommendations.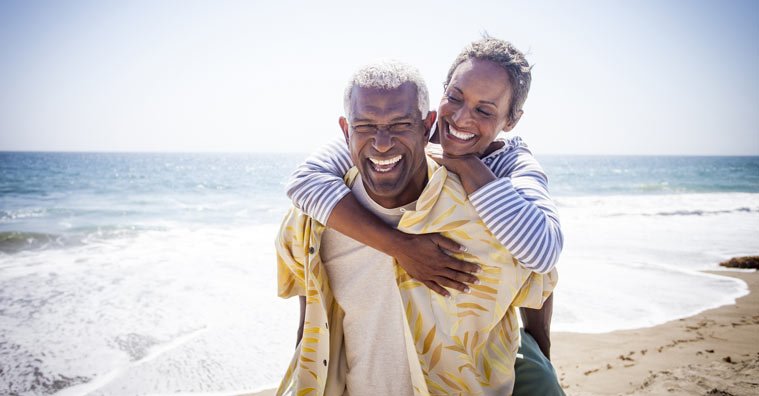 Wearing facial sunscreen on a regular basis is one of the most important steps you can take to help prevent skin cancer, as well as minimize the visible signs of aging such as wrinkles and sun spots.
One of the biggest myths is that facial sunscreen is not always necessary, especially when it's cloudy outside. But the reality is that up to 80% of UV rays can penetrate the skin when it's cloudy – and any time the skin is exposed to UV rays, it can cause damage.
Therefore, it goes without saying that not using facial sunscreen can lead to the development of skin cancers. On the flipside, using face sunscreen protects the skin from harmful UV rays, lowers the risk of skin cancer and prevents sunburns – and can ultimately keep discoloration, blotchiness, and wrinkles at bay.
This guide offers a comprehensive look at facial sunscreens, including why their use is so critical and what to avoid. We've obtained input from three experts on this topic, who offer their recommendations for the best face sunscreen products on the market today.
Keep in mind that this article is not intended as medical advice. Before you use sunscreen on your face, it's important to talk to a dermatologist or your medical professional, first.
In This Guide:
The Importance of Wearing Face Sunscreen Daily
The most grievous misconception is that sunscreen needs only to be worn when outside for a certain length of time, according to Dr. Ted Lain, a board-certified dermatologist and Chief Medical Officer at Sanova Dermatology in Austin, Texas.
To explain this further, he noted that there are two types of UV light: UV-A and UV-B.
It was previously thought that only blocking UV-B was important since this part of the UV spectrum is responsible for sunburns, and we know that recurrent burns in childhood increases risk of skin cancer, Dr. Lain said.
"More recent data revealed that the more dangerous part of the spectrum is UV-A, since these rays cause more damage deeper in the skin, at the DNA level, leading to much a higher risk of skin cancer," Dr. Lain warned. "Since UV-A rarely causes burning and may lead to gradual tanning, accumulation of exposure, and therefore damage, can easily go unnoticed until it is too late."
UV-B intensity varies throughout the year and is even blocked by windows in buildings and in cars.
"It wanes during cloudy days, and UV-B rays do not penetrate car or building windows," Dr. Lain said. "Unfortunately, UV-A intensity does not vary based on season or climate, nor are they blocked by windows, unless there is a special tinting. This is why daily sunscreen is so important."
Even more unnerving, he said, is the most recent data showing that even parts of the visible and infrared spectra cause damage. Blue light, also known as High Energy Visible Light, causes effects that combine those of UV-B and UV-A, including DNA damage and early photoaging.
"Think about all the time we spend in front of a computer monitor or cell phone screen, and you get the idea of how much HEVL we are exposed to daily," Dr. Lain said. "Only recently have sunscreen manufacturers started to formulate products that take into account this information and help block against more than UV-A and UV-B."
U.S. sunscreens allow about three times more UV-A rays to transfer through skin compared to European sunscreens, according to Lupe Guthrie, a clinical esthetician and owner of Therapeutic Skin Care in Southern California.
UV-A rays are more abundant than UV-B rays, and UV-A damage is more subtle than the sunburns induced mainly by UV-B rays.
"UV-A rays can damage your skin invisibly by suppressing the immune system and aging the skin over time," Guthrie said. "Over-exposure of these rays is also linked to the development of melanoma, squamous cell carcinoma, and basal cell carcinoma, too."
Now, it's important to note that there is no perfect sunscreen, Guthrie further emphasized. That's because some are made with chemicals that can be harmful. And some mineral-based facial sunscreens contain nanoparticles, which are minute ingredients that can cross the blood-brain barrier and also harm aquatic life, she said.
» For Further Reading: Top 5 Causes of Premature Aging
Best Face Sunscreens
Dr. Lain recommends SkinMedica and Supergoop!®, which are sunscreens that go beyond UV-A and UV-B, helping to block other parts of the UV spectrum including the infrared and HEVL rays.
"Some use strong antioxidants to essentially negate the effects of the radiation on DNA," Dr. Lain said. "The effect of radiation on skin cells involves the formation of free radicals, which are responsible for DNA damage. Antioxidants quench the free radicals, thereby disallowing their deleterious effects."
Best for All Skin Types: SkinMedica Total Defense + Repair Broad Spectrum Sunscreen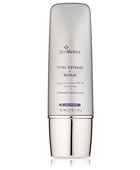 Highlights: SkinMedica produces their Total Defense and Repair line of sunscreens with broad spectrum blocking and their proprietary Sol-IR antioxidant complex for blocking infrared radiation. There are three products in this line, including both a tinted and non-tinted version with SPF 34, as well as one with SPF 50+. Active ingredients include Octinoxate, Octisalate and Zinc Oxide.

In a study in which subjects used the Total Defense + Repair SPF 34, 100% said that the product absorbs easily and quickly, does not leave white residue, spreads evenly without lumps, and does not feel greasy; 91% said the product improves the skin's overall health and appearance at week eight; and 90% said they saw improvement in skin firmness, tightness and elasticity at week eight.

Cost: This product costs $68 online at SkinMedica, Dermstore, and LovelySkin. Comparatively, it can also be purchased for around $41 at Overstock and $37 on eBay.
Best for Under Makeup: Supergoop!® Unseen Sunscreen SPF 40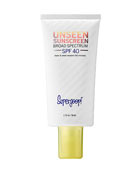 Highlights: Supergoop!® makes Unseen Sunscreen SPF 40 with a potent red algae extract. Additionally, Meadowfoam Seed Oil increases skin hydration for a more even skin texture, with or without makeup.

"The antioxidant-rich red algae helps to prevent damage from the blue light emitted from our phones and monitors," Dr. Lain said. "This is an excellent choice under makeup since it contains mattifying ingredients to prevent oiliness, essentially doing double duty as a first rate sunscreen and a primer."

Cost: This product costs $32 on the manufacturer's website, as well as through Dermstore, Nordstrom and Sephora.
Best for All Skin Types: EltaMD® Sunscreens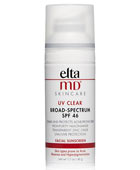 Highlights: Dr. Marc M. Kerner, medical director of Dermatique Medical Center for Advanced Skin Care® in Southern California, recommends EltaMD, which offers products as low as $20. Specially formulated with zinc oxide, EltaMD provides long-lasting UVA and UVB protection with SPF ratings from 30 to 50. These products are recommended by The Skin Cancer Foundation as effective broad-spectrum sunscreens.

"This is a line of superior sun protection formulas, designed with maximum efficacy in mind; their broad-spectrum formulas are designed for all skin types," Dr. Kerner said. "I don't think you need to spend a lot of money for sunscreen to be effective."

This line includes facial sunscreens for specific skin types, including those prone to acne, rosacea, and hyperpigmentation; as well as extra-sensitive skin types and post-procedure skin. These products can be worn alone or under makeup.

Cost: Many of the products in this line can be purchased at Dermstore, ranging from $24.50 for a four-ounce tube of UV Pure Broad-Spectrum SPF 47; to $34.50 for a 1.7-ounce bottle of UV Clear Broad-Spectrum SPF 46 in the tinted version. The products are around the same price online at Amazon. Additionally, EltaMD sunscreens are available through hundreds of authorized physicians.
Best for Anti-Aging: Remedios Skin Care Peptide Protection Broad Spectrum Sunscreen SPF 30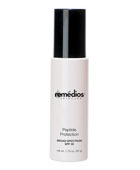 Highlights: Guthrie recommends Remedios Skin Care, which are products made and manufactured in the United States and remain up-to-date with FDA regulations. The Peptide Protection Broad Spectrum Sunscreen contains collagen and elastin for firmer, more resilient skin, as well as GABA+ Complex, which helps to improve skin radiance and tone.

It is made with soy proteins a rich in essential amino acids which increase metabolic activity for cell energy and regeneration. Other ingredients include macadamia nut oil, hazelnut oil and squalane, which provide nourishment and moisture to the skin; CoQ10, which enhances antioxidant protection against environmental aggressors; and white tea extract, which brightens skin for a radiant, fresh, more youthful appearance.

Cost: This product costs $56 for a 1.7-ounce bottle on company's website.
Best for Overall Effectiveness: Shiseido Ultimate Sun Protection Lotion SPF 50 + Wetforce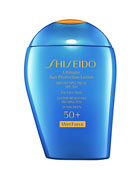 Highlights: The Skin Cancer Foundation included this product in its list of sunscreens that "do a little of everything." It received the "daily use seal" by the foundation, which is awarded to sunscreens intended to protect consumers against every day, incidental sun exposure over short periods of time - like walking the dog, driving to work or running errands.

According to the manufacturer's website, this product becomes even more effective on the applied area when exposed to water for 15 minutes because of its WetForce technology. This formula - for both the body and face - includes beneficial ingredients to help prevent skin dryness. It is considered ideal for outdoor activities because it is comfortable and gentle on the skin.

Cost: This product costs $40 online at Shiseido and Sephora. It can also be purchased online at Wal-Mart for $31.50.
What to Avoid
Don't fall for high SPF labels, Guthrie advised.
"Anything higher than SPF 50+ can tempt you to stay in the sun too long," she said. "Even if you don't burn, your skin may be damaged. Stick to SPFs between 15 and 50+. Pick a product based on your own skin coloration, time outside, shade and cloud cover. And, reapply often."
Also, be sure to look out for dangerous ingredients. Guthrie noted some of the most "worrisome" include oxybenzone, one of the known endocrine disruptors; and retinyl palmitate, a form of vitamin A that may harm skin and possibly lead to skin tumors.
Oxybenzone is in widespread use in American chemical-based sunscreens.
"Lab testing shows skin penetration rates of 1 to 9 percent," Guthrie noted. "That's concerning, given the fact that it acts like an estrogen in the body and is linked to abnormal sperm function in animal studies and endometriosis in studies of women. Oxybenzone also acts as a skin allergen in a significant number of people."
Dr. Kerner agreed that oxybenzone has been known to cause an allergic reaction for some individuals, as well as other chemicals, such as 4-isopropyl-dibenzoylmethane, para-aminobenzoic acid, esters, avobenzone, and cinnamates.
As far as visible potential side effects are concerned, Dr. Kerner said that some people may experience blocked pores which can lead to acne or burning and itching of the skin due to a contact dermatitis reaction.
Be sure to have the most important ingredients approved by your dermatologist and consider his or her knowledge about your skin type to avoid skin cancer, Guthrie added.
"Estheticians are very knowledgeable about natural ingredients and they can give you better recommendations in natural and protective SPF than the physicians," she said. "But it is important to have FDA-approved ingredients."
Does Face Sunscreen Expire?
Sunscreens are designed to remain at original strength for up to three years, according to Guthrie. This means that you can use leftover sunscreen from one year to the next.
Some sunscreens include an expiration date — a date indicating when they're no longer effective.
"Discard sunscreen that is past its expiration date," Guthrie advised. "If you buy sunscreen that doesn't have an expiration date, write the date of purchase on the bottle and be sure to throw it out within three years. Also, discard sunscreen that has any obvious changes in color or consistency."
Sunscreen vs. Sunblock
The American Melanoma Foundation stresses that sunscreen and sun block are not same, though they are interchangeably used, Guthrie noted.
"The sole difference between the two is how their ingredients interact with the ultraviolet light," she said. "Sunscreens protect the skin by absorbing the UV rays after they have come in contact with the skin. How much protection sunscreens and sunblocks provide depends on their chemical composition."
Sunblock is designed to completely prevent UV rays from getting to your skin; hence the name: sunblock. Sunscreen is designed to filter UV rays and prevent sunburn, but will not prevent the production of melanin, meaning that your skin will tan.
Facial Sunscreen and Skin Cancer Prevention
Guthrie always recommends using a face sunscreen as one important part of a complete sun protection regimen.
"Sunscreen alone is not enough, however," Guthrie warned.
She offers the following skin cancer prevention tips:
Seek the shade, especially between 10 a.m. and 4 p.m.
Do not burn.
Avoid tanning and UV tanning booths.
Cover up with clothing, including a broad-brimmed hat and UV-blocking sunglasses.
Use a broad spectrum (UVA/UVB) sunscreen with an SPF of 15 or higher every day. For extended outdoor activity, use broad spectrum (UVA/UVB) sunscreen with an SPF of 30 or higher.
Apply 1 ounce (2 tablespoons) of sunscreen to your entire body 30 minutes before going outside. Reapply every two hours or immediately after swimming or excessive sweating.
Examine your skin head-to-toe every month.
See your physician every year for a professional skin exam.
Final Thoughts
According to the American Academy of Dermatology, using facial sunscreen, seeking shade and wearing protective clothing are all important behaviors to reduce your risk of skin cancer. That's because scientific evidence supports the benefits of using sunscreen to minimize short-term and long-term damage to the skin from the sun's rays.
Nevertheless, getting some sun exposure is vital for good health because it helps your body create vitamin D, Guthrie advised. You can also ingest vitamin D by taking supplements or eating foods rich in vitamin D.
"Direct sunlight is your best option," said Guthrie, adding that being in the sun unexposed for around 10 minutes can help the body create approximately 10,000 units of natural vitamin D.
There is a difference between face and body's specific sunscreen, she added, and therefore, "you cannot use a body formula on your face."
"Facial skin is generally more sensitive to irritation than body skin, so face formulations have been tested to cause less irritation and not trigger acne," Guthrie said.
Additionally, "don't spray," she recommended in reference to products that come in spray formulas. "Sprays cloud the air with tiny particles that may not be safe to breathe."
» For Further Reading on This Topic: