Best Surgical and Clinical Treatments for Under Eye Bags
There are several surgical and clinical treatments for under eye bags with little downtime and effective results. Read more about these methods that experts say actually work.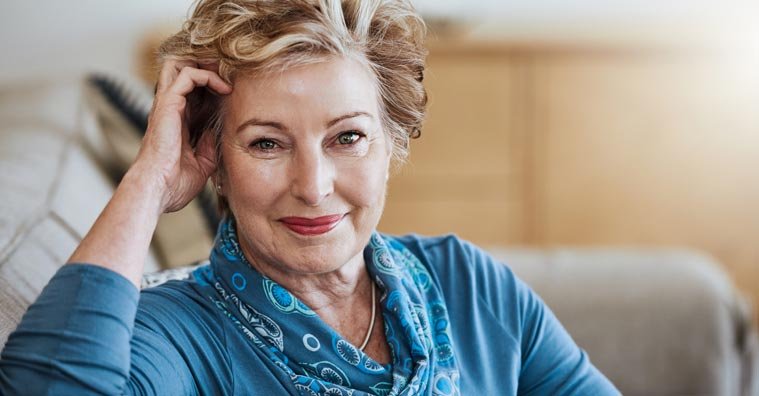 Under eye bags are the small bulges that appear under the eyes that can sometimes fluctuate with salt and water intake, as well as allergies, sinus infections and inflammation.
These puffy bulges can be caused by several factors, including genetics, smoking and sun exposure, and the degeneration of collagen and elastin that weaken the skin, allowing fat under the eyes to herniate and swell. The other contributing factor is volume loss of fat, which can make the fat pads under the eyes appear more prominent – like pillows that stand out.
Fortunately, there are several surgical and clinical treatments for under eye bags that reap very effective results for the right candidate, according to experts we've interviewed for this topic. These methods include lower eyelid blepharoplasty, hyaluronic acid fillers, radiofrequency, orbital fat repositioning and lower lid tightening.
This article explores these state-of-the-art methods and more, with specific details of each treatment, including how much they cost, downtime involved and overall effectiveness.
Keep in mind that this article is not intended as medical advice. Before you decide to undergo any clinical or surgical procedure for under eye bags, talk to your primary medical provider, and discuss your options with a board-certified plastic surgeon.
Let's begin with a brief overview of what causes under eye bags, and why people are seeking methods to diminish them.
Under Eye Bags: Causes and Concerns
Those who are concerned about the look of under eye bags are referring to the slight bulge under the eyelid that makes them look tired or aged, said Dr. Kouros Azar, a leading Board Certified Plastic Surgeon in Southern California with 20 years experience in aesthetic surgery of the face and body.
"The second thing that most people talk about is called a tear trough – it's like a gutter that looks slightly hollow," Dr. Azar said.
He explained that the bags or bulges in the lower eyelid are fat, "and what actually causes it is interesting – it's not fat that you've gained, it's fat that you've always had that actually cushions the eye."
But as we grow older, the structures that hold the fat back around our eyes become weak.
"Just like our bellies – as you get older the belly starts to bulge out even if you're really not gaining a lot of weight," Dr. Azar said. For instance, "if you look at an 80-year-old man that's very skinny, he could still have a bulging belly, not because he has a lot of fat, but because the belly gets weaker."
Other causes for under eye bags include a person's genetics, as well as their lifestyle choices.
"A combination of sun exposure and smoking ages the skin 10 times faster," Dr. Azar said. "In general, people in their 40s start complaining about it. Some patients in their 30s will complain about the hollowness and we'll do fillers for that. But as far as surgery goes, it usually starts in the 40s."
Dr. Kally Papantoniou, a board-certified dermatologist specializing in cosmetic, laser and surgical dermatology in New York, said for some people, under eye bags can start to show up as early as their mid-20s, but most will occur in their 30s.
Their general concern is that they "are not happy with the appearance because they look tired all the time, and others start to notice and comment on the look of tiredness," Dr. Papantoniou said.
The good news is that surgical methods work very well for removing fat pads if excess fat is present, and there are clinical procedures that can also be successful.
"The choice of treatment depends on the severity of the under eye bags and skin integrity," Dr. Papantoniou said.
» RELATED: Three Ways to Get Rid of Under Eye Bags: Find What Works for You
Most Effective Surgical & Clinical Treatments for Under Eye Bags
Now, let's take a look at some of the best surgical and clinical treatments for under eye bags that are considered effective for the right candidate.
Lower Eyelid Blepharoplasty
For enlarged under eye bags related to a fat pouch, lower eyelid blepharoplasty will be a great surgical approach, according to Dr. Papantoniou.
This involves surgical removal of fat usually with an invisible incision on the inner portion of the lower eyelid, which cannot be seen from the outside and heals very quickly. The cost is around $5,000 or more, depending on the surgeon.
"The recovery is generally 10 days, with some bruising," Dr. Papantoniou said.
Orbital Fat Repositioning
At Dr. Azar's practice, instead of removing the fat, this tissue can be moved around through orbital fat repositioning.
"Instead of throwing away some of that fat, you can actually leave it attached to the body and move it over to fill the hollows under the eyes," Dr. Azar explained.
The cost ranges from $4,000 to $6,000, and the downtime is typically around a week.
Dr. Azar warned that this method is not ideal for people who suffer from dry eyes.
"If you have dry eyes, you don't want to have surgery unless you clear it with your eye doctor because you could make it worse," he said. "And with a very small number of patients, you can have abnormal healing. That's why it's really important that you see a board-certified plastic surgeon because they'll have all the training to not operate on people who aren't good candidates."
» SEE ALSO: How to Find the Best Plastic Surgeon: Expert Tips & Warning Signs
Canthoplasty
The lower eyelid should have a reasonable amount of strength and tone to it – but if it's too baggy or loose, it might need to be tightened.
"Some people might need an additional procedure called a canthoplasty, which involves tightening of the lower eyelids," Dr. Azar said.
The cost for lower eyelid tightening is about $2,000 and is typically done simultaneously with the orbital fat repositioning.
"It's done at the same time as the lower eyelid if they're a good candidate for it, but not everybody needs that," said Dr. Azar, further noting that people who choose this option are typically in their 60s.
He added that both methods together reap "amazing results."
Fractional CO2
For those who don't want surgery, nonsurgical tightening of the lower eyelids can be achieved through lasers, such as fractional CO2.
"We can laser the skin around the eyes to tighten the skin without making any cuts," Dr. Azar said.
At his practice, the cost for both eyes is around $1,500. This is an out-patient treatment that takes about five minutes. A little numbing cream is required, and patents wear a protective shield in their eye while undergoing the procedure.
"It takes about a week of downtime and there's new skin that grows in one week so you get immediate improvement," Dr. Azar said.
Fractional CO2 is ideal for patients who don't have severe bags under the eyes.
"If it doesn't look bad enough to need fat or skin removal, the laser is very helpful," Dr. Azar said.
In other benefits, "when we laser the lower eyelids, it also helps with pigmentation," he said. "The dark pigment on the lower eyelid can be eliminated with the laser as well, and it also reduces wrinkles."
Fillers
For those who have a tear trough – which creates the look of hollowness under the eye – Dr. Azar recommends a filler injection called Volbella.
The cost ranges between $550 to $1,100 and lasts about a year.
"Volbella is pretty new, it came out about a year ago – it's very delicate, very fine," Dr. Azar said.
At Dr. Papantoniou's practice, the injection of hyaluronic acid fillers can adjust the contour of this area and make the under eye bag disappear. She recommends Juvederm Ultra XC.
"This lasts for over a year, and costs approximately $650," she said.
A possible side effect is bruising.
"Most will not bruise with this, but if a bruise occurs it can last for a week and resolves faster with the help of arnica tablets or an arnica gel," Dr. Papantoniou said.
» SEE ALSO: Filler Injections: Uses, Benefits, Side Effects, Risks, and What to Avoid
She further warned to avoid filler if you have lower eyelids that become very puffy and retain water easily.
"Hyaluronic acid fillers work by holding water, so they can actually worsen swelling in those who already get swollen easily," Dr. Papantoniou explained. "They are better off doing skin tightening procedures and or surgery if indicated."
Radiofrequency
For skin tightening to improve the quality of skin and reduce laxity, the radiofrequency devices work very well, and have no downtime at all, according to Dr. Papantoniou.
The most popular devices are the Thermismooth and Exilis Elite, which monitor surface temperatures to safely target skin and stimulate collagen growth.
The average cost is $400 per session, with three to four sessions required. Maintenance might also be needed once or twice per year.
Caring for Your Eyes after a Clinical or Surgical Treatment
Once you've made a decision about the best surgical or clinical option for you, it's important to know how to take care of your eyes after the treatment for the best possible results.
After you've undergone a surgical or clinical procedure for under eye bags, routine maintenance is required to make sure the results last as long as possible, Dr. Papantoniou emphasized.
"Make sure to get good sleep and eat well, avoid excessive salty foods, and sleep on your back elevated with two pillows," she advised.
Additionally, "use a good cream that contains retinol, which can help promote collagen. Go in for maintenance treatments for skin tightening with an energy device as noted above."
Final Thoughts
Surgical blepharoplasty will help remove a fat pad under the eye, but this method won't address volume loss or skin laxity, "so this will still be important to treat," Dr. Papantoniou said.
"For non-surgical methods, if the fat pads are too large this will not be adequate, and surgery is the preferred method for best results," she noted.
Dr. Papantoniou further emphasized not to wait too long to treat your under eye bags – especially if this appearance really bothers you.
"It is better to take care of things when they are minor because treatment is preventative and will be easier to improve and actually lower the chance for worsening with time," Dr. Papantoniou explained.
Dr. Azar emphasized that one of the most important first steps is to undergo a consultation with a board certified plastic surgeon because the eyes are an "advanced area."
"If you were going to choose one part of your face to let an average person work on, that's not the one," he said.
The eye area is also functional in that you need the lower eyelid for opening and closing the eye, and keeping the eyes from getting dry.
"That part of the face really requires high skill level, so it's important they seek out the opinion of a board-certified plastic surgeon," Dr. Azar said. "You don't want to let just an average provider mess with that part of your face."
Was this article helpful? Read more we've written on related topics: