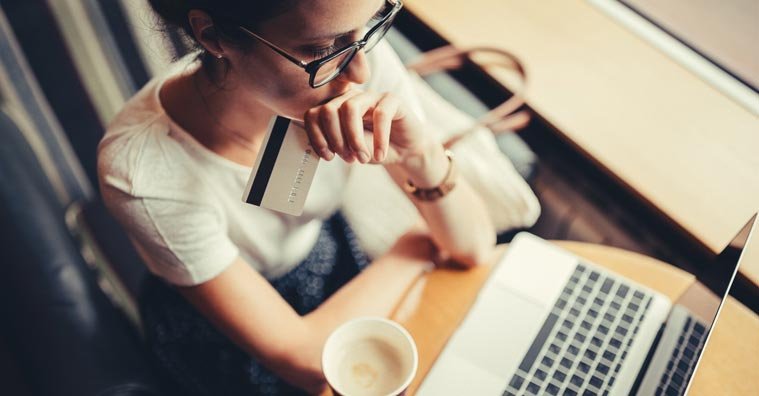 Comparing the Capital One Quicksilver and the Chase Freedom Unlimited is a tough task because the two cards are among the best in cash back.
At first glance, they look pretty much the same because they have identical cash rewards on purchases (1.5%) and they don't charge an annual fee.
However, there are some subtle and not-so-subtle differences between the two cards that are well worth investigating.
So, in that spirit, we launched a comparison of the Quicksilver and Freedom Unlimited cards, focusing on the areas we think are most important to your wallet:
Intro cash bonuses
Cash back rate
Intro APR offer
Balance transfer fee
2017 J.D. Power ranking
APR
Sounds like a lot, right? We'll move through it quickly and help you see how each one of these categories can affect you.
So, before we launch into the comparison, here's the table of all the numbers we gathered for this article:
| | Capital One Quicksilver | Chase Freedom Unlimited |
| --- | --- | --- |
| Intro Bonus | $150 after $500 spend | $175 after $500 spend, $25 for adding authorized user |
| Cash-Back Rate | 1.5x | 1.5x |
| Intro APR Offer | 0% for 9 months | 0% for 15 months |
| Balance Transfer Fee | 3% | 5% |
| APR | 13.99%-23.99% | 15.99%-24.74% |
| 2017 J.D. Power Ranking | #3 | #5 |
Intro Bonus Winner: Chase Freedom Unlimited
Both of these cards will add $150 to your cash rewards balance when you spend $500 in the first three months of owning your card.
This is really straightforward – hit the spending limit, get that cash. But remember that any credit card fees you may pay or balance transfers you make in that first 90 days won't count toward your $500 goal.
Also, the 90 days starts ticking the day you're approved for your card. If it takes a week or so for your Quicksilver or Freedom Unlimited to show up, that's one week less you have to spend your way to $150.
What sets the two cards apart is the fact that you can get an extra $25 bonus when you add an authorized user and the added user makes a purchase.
An authorized user is someone you allow to have a copy of your card but with their name on it. This comes in handy when you have a partner or spouse who does as much spending as you do.
Final point: Your bonus cash won't show up the day you hit the spending limit. It usually takes up to eight weeks to arrive in your account. Capital One says your bonus cash will arrive within two billing cycles (60 days, more or less) and Chase says six to eight weeks.
Cash-Back Rate Winner: Chase Freedom Unlimited
Both of these cards feature a 1.5% cash back rate, which means you get 1.5 cents for every cent you spend. A $100 purchase will get you $1.50 in cash rewards.
It doesn't sound like a lot but it really is. The average American family can easily spend $25,000 a year on their credit cards, which equals $375 in cash back.
Here's the thing that makes this an unequal fight that ends up in Chase's favor. Whereas Capital One's cash back is purely cash back, the Freedom Unlimited's cash back is actually a running balance of Chase Ultimate Rewards points that can be redeemed for cash or for travel.
For example, you can use your points to book travel through Chase's Ultimate Rewards travel portal, but you can also transfer your points to hotel and airline loyalty programs like Hyatt, Marriott, United and Southwest.
This transfer capability is where the real value comes in for someone who travels. You could book a $120-a-night hotel for just 5,000 points through Hyatt's World of Hyatt loyalty program. If you went with the cash back on those 5,000 points, they'd be worth $50. Using points for travel can more than double their value.
Intro APR Offer Winner: Chase Freedom Unlimited
It's common for cash-back cards to give you a zero-interest offer on top of a cash bonus. Both of these cards offer 0% APR on purchases and balance transfers.
The Freedom Unlimited hands out 15 months, making it the clear winner over the Quicksilver. If there's one thing we'd remind you of, it's that any purchases or balance transfers leftover at the end of 15 months will get hit with each card's interest rate.
While Chase is the clear winner here, there's another aspect of balance transfers that we haven't discussed yet: fees.
See Also: Understanding Credit Card Fine Print
Balance Transfer Fee Winner: Capital One Quicksilver
Both the Quicksilver and Freedom Unlimited have balance transfer fees they charge you whenever you move a balance to these cards.
The Quicksilver's fee is 3% and the Unlimited's fee is 5%. So, what that means is that when you move a balance onto your Quicksilver card, Capital One will charge you a fee that's equal to 3% of the balance.
Move $3,000 to your Quicksilver and you'll pay $90. Move $3,000 to the Freedom Unlimited and you'll pay $150.
Think about that $60 difference – it actually makes the Quicksilver a better value at this point because the fee nullifies the Freedom Unlimited's $25 bonus for adding an authorized user. Math-wise, the Quicksilver becomes the better value once you transfer $1,300 or more.
APR Winner: Capital One Quicksilver
APR is what credit card companies use to determine how much interest you'll pay. They'll take the APR and divide it by 365 days to figure out your daily interest rate. Then, every day they multiply that tiny number by your balance.
The Quicksilver is the winner because its best APR, which is reserved for consumers with the best credit scores, is a full 2% lower than Chase's best interest rate.
Interest Over Time, Intro APR Offers Included
To give you an idea of how much that difference can save you, we did the math on the following scenario: You carry a $3,000 balance for 24 straight months, intro offered included.
The daily interest on a $3,000 balance would be $1.15 with the Quicksilver and the Freedom Unlimited's would be $1.31, or 16 cents more a day in interest.
Over the course of two years, intro offer included, you'd pay $163.80 more with the Quicksilver ($517.50 in interest) than you would with the Freedom Unlimited ($353.70 in interest).
As you can see, the six extra months of 0% really pays off for the Freedom Unlimited even though its interest rate is 2% higher.
2017 J.D. Power Ranking Winner: Capital One Quicksilver
J.D. Power surveyed customers of multiple credit card companies both national and regional, asking them about their experiences with their credit card or cards.
Researchers generated a score based on customer feedback, the top one being 835 and belonging to American Express.
The industry average for major credit card companies – major means more than 4 million customers – was 802.
Capital One finished third in the competition with 808 points, while Chase finished fifth at 796.
It's hard to know how much that point difference will affect your experience, but we think the most important detail here is that Capital One scored above the average and Chase score below the average.
Chase Freedom Unlimited vs. Capital One Quicksilver: A Close Comparison
It's really hard for us to pick a winner here. If it's cash you want, the Chase Freedom Unlimited has a bigger sign-up bonus because of the $25 authorized-user offer.
The Capital One Quicksilver has lower fees and better customer service, although its shorter 0% APR period cancels out those benefits over a two-year period.
If you're someone who wants the best free-cash deal from these cards, the Freedom Unlimited is the winner because, over two years with a $3,000 balance, you save about $200 in interest payments. That saving drops a bit because you'll pay $60 more in balance transfer fees, but you still come out on top.
Either way, we think both of these cards are excellent choices if you want a cash back card. We've done research on other cards, too.
The Citi Double Cash is arguably the best cash back card because it gives you 2% on each purchase. However, the card comes with a penalty APR of up to 29.99% that kicks in when you make a late payment.
Another option for USAA members is the USAA Limitless Cashback Rewards Visa, which has a 2.5% cash back rate. Membership in USAA is limited to members of the military and their family, though.
The best way to check out options aside from the two here is to head to our Best Cash Back Credit Cards of 2018 guide, in which we compare six of the most popular cards.