CBD Oil in Beauty Products: Your Comprehensive Guide
Beauty products containing CBD, also known as cannabidiol, are claimed to help with acne, psoriasis, and eczema. Learn more about what's been called the new "super beauty ingredient."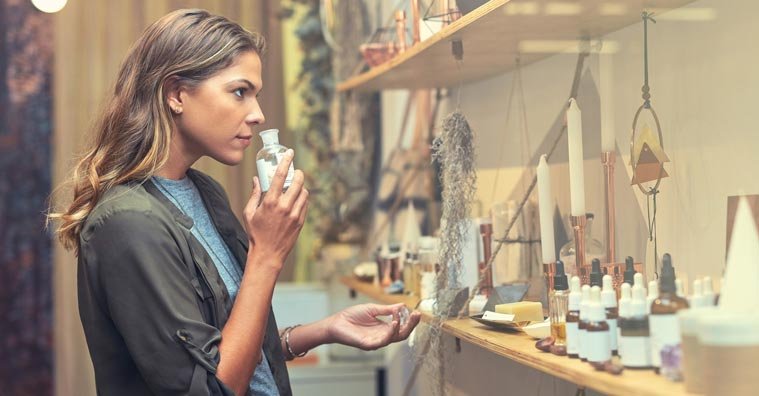 CBD, also known as cannabidiol, has been called the new "super beauty ingredient" that many say can potentially have beneficial results.
In fact, a range of beauty products are now being made with CBD, including face cream, lip balm, and eye serum, as well as shampoo and conditioner. Supporters of these products claim that CBD can help reduce swelling, redness, and irritation; and can help diminish symptoms of acne, psoriasis, and eczema.
This article takes a look at beauty products infused with CBD, including what CBD is, the potential benefits of using CBD-infused beauty products, and scientific studies behind CBD in such products. We've also included some products and prices for a few manufacturers who sell creams, serums and other items containing CBD.
It's important to keep in mind that this article is not intended as medical advice. Before you use any beauty products containing CBD, talk to your medical provider or a board certified dermatologist, first.
What Is CBD?
CBD is short for cannabidiol, which is one of the many cannabinoids in the hemp plant.
"It's popular for its many benefits, most notable of which is its anti-inflammatory effects," said Sara Brown, who is the head formulator for Hemp Bombs, Nature's Script and Pure Paws Hemp.
CBD is an incredible single-molecule sourced from industrial hemp and packed with vitamins, omegas and essential fatty acids that are known to have beneficial impacts on the skin, hair, and overall body, according to Julie Winter, Founding Partner and COO at CBD For Life.
"It is being called the new 'super beauty ingredient' and has been proven to synergize naturally with the body's endo-cannabinoid system creating ideal overall health," Winter said.
CBD Myths
Brown started her career working for a sunscreen manufacturer, which is where she first started making lotions and creams. She currently works as the head formulator for a beauty brand of CBD called "Beauty of Hemp."
When it comes to CBD, the biggest thing would be that it's marijuana – or that it gets you high, Brown noted.
"The truth is that is a completely different cannabinoid, and works with completely different receptors within your body," Brown explained. "It definitely doesn't get you high, and is not taken recreationally in the same way THC is."
Many people still assume CBD will make you feel high and is illegal, Winter pointed out.
"However CBD is legal in all 50 states," Winter noted. "Our goal is to educate as many consumers as possible so that they are aware of the amazing healing properties of CBD."
CBD and THC are two natural compounds found in cannabis, Winter said; however, CBD is derived from the hemp plant, not marijuana plant, and does not contain THC.
"Therefore, CBD itself does not produce any psychoactive effects," Winter emphasized.
The main difference is how CBD and THC relate to the CB1 receptor, Brown said.
"THC is able to bind directly to the CB1 receptor, triggering the euphoric feelings," Brown explained. "CBD works indirectly with the CB1 receptor, and can even be thought of as a THC antagonist – it dulls the high effect."
CBD in Beauty Products: A Growing Trend
A range of beauty products are now being made with CBD, including face cream, lip balm, eye serum, body wash, shampoo, and conditioner.
According to Brown, as CBD continues to grow in popularity, it's going to spread into different markets.
"Beauty is only an example of this," Brown said. "It also helps that there are such clear anti-inflammatory effects for things like skin appearance and irritation."
There are many ways to infuse CBD into beauty products.
"Here, we use a powder isolate version of CBD as well as an emulsifier to help diffuse the CBD into oil and water," Brown noted.
For Winter's formulations, "we use both water soluble and oil soluble CBD oil and powder isolate for our formulations. All our CBD is extracted from organically grown hemp and tests with 0% THC."
Benefits of CBD Oil in Beauty Products
The benefits are mainly due to its anti-inflammatory effects, like reduced swelling, redness, and irritation, "and there are suggestions that CBD can help reduce symptoms of acne, psoriasis, and eczema," Brown said.
She further noted that if applied as a topical, CBD has a lower (and slower) absorption rate than other methods of intake.
"Still, the CBD seeps through the layers of skin into your bloodstream and does its thing – anti-inflammation and all the other benefits you hear about," Brown explained.
According to Winter, the anti-inflammatory and anti-bacterial properties of CBD naturally aid in reducing the appearance of fine lines; and she agreed that CBD can help improve irritating skin conditions including acne, rosacea, eczema, and psoriasis.
Winter noted that clinical research published in the journal of the Federation of American Studies for Experimental Biology shows that CBD is responsible for lipid production, which helps the body regulate dry skin and acne.
"Hair and nails can also benefit from CBD products as well because it's rich in fatty and amino acids," Winter said. "CBD and hemp oil stimulate and enhance the growth of hair through the scalp's absorption of the main fatty acids (found in CBD and hemp), omega-3, omega-6, and omega-9."
Winter added that her "revolutionary formulas" combine CBD with nourishing essential oils and other active ingredients to aid in reducing pain, inflammation, and stress while promoting anti-aging, rejuvenation, and vibrancy.
What Science Has to Say About CBD Oil in Beauty Products
Studies have shown that affecting the endocannabinoid system can help the skin look more radiant and youthful, according to Winter, who noted that studies in Pubmed suggest that CBD could slow down the visible signs of aging in mice.
Winter pointed out findings by Tamás Bíró, professor and chair of the Department of Immunology at University of Debrecen in Hungary, who is also the director of applied research at Phytecs, a company researching and developing drugs affecting the endocannabinoid system.
Bíró says that CBD has anti-inflammatory actions, which can be helpful for conditions such as acne, psoriasis, and eczema.
"Bíró also conducted cell model research – as opposed to human testing, which has not yet been approved – that showed CBD inhibited sebum production and normalized overactive sebaceous gland cells, one of the main causes of acne," Winter said.
She added that unfortunately, "we are just starting to break ground on scientific research and clinic studies on CBD and skincare; however, there is a lot of anecdotal evidence of product reviews and testimonials proving CBD helpful for inflammatory skin conditions."
At the 2018 annual meeting of the American Academy of Dermatology in San Diego, California, Dr. Jeanette Jacknin presented scientific studies which support the topical use of hemp, CBD and TCH for anti-aging, eczema, and acne.
Dr. Jacknin is a board certified dermatologist, author, national speaker and consultant, with expertise in holistic dermatology and natural cosmeceuticals. During her presentation, she noted the following:
Cannabinoids produce lipids that regulate acne vulgaris, seborrhea, and dry skin.
Cannabinoid lipids regulate numerous sensory, homeostatic, and inflammatory events in the skin.
Cannabinoids are well‐known to play a role in regulating inflammation, and this may be the key to their ability to treat eczema.
"We have many studies documenting the contributory nature of cannabinoids and their receptors in the treatment of acne, seborrhea, eczema, psoriasis, and anti‐aging," Dr. Jacknin indicated in her presentation. "In the next few years, there is an expectation for targeted cannabinoid therapies to better control these chronic skin problems and improve the youthful beauty and appearance of our skin."
Is CBD Oil in Beauty Products Safe?
Definitely, according to Brown. As far as potential side effects are concerned, "really, there are few," she said.
"Even ingesting CBD into the body, the side effects are mild – less than you would find on your average prescription," Brown explained. "It's more the secondary ingredients you have to be aware of – sodium lauryl sulfate, triclosan, parabens."
CBD oil is safe when it is extracted from the cannabis plant correctly, Winter said, and CBD For Life takes great care to ensure no THC is included in their CBD extractions.
"CBD is not FDA regulated so consumers should be on the lookout for companies that are transparent with their test results," Winter advised.
She further explained that "CBD Oil is the fastest and most effective way to consume CBD because it goes directly into your bloodstream."
Ideal Candidates to Use Beauty Products with CBD Oil
Anyone with inflammation, body aches and/or joint pain is a good candidate for CBD products, Winter said.
"It may also help to reduce acne due to its anti-inflammatory properties and ability to reduce sebum production," she added.
On the flipside, CBD oil may interact with several medications, including some types of anti-epileptic drugs, Winter warned, stating that anyone taking this sort of medication should avoid using CBD.
"No studies have shown it to cause irritation or to aggravate sensitive skin," Winter added. "Research has shown CBD beauty products are safe to use with no unwanted side effects."
According to Brown, "anyone" would make a good candidate to use beauty products with CBD.
"Our new beauty brand, Beauty of Hemp, has things like shampoo, which anyone can use, and anti-aging products for older users," she noted.
Brown added that she probably won't recommend the products for infants on young children out of caution, "but, you've even seen how parents use CBD to treat their children to help prevent seizures," she said.
Realistic Expectations for Beauty Products with CBD
Brown would expect that a person should see results if they are consistent and patient.
"I would anticipate the biggest improvements to be found in things related to inflammation – irritation, redness – mainly for skin care," she said.
Winter added that users will see a noticeable softening and clearing of their skin after a few days of using the products.
Where to Buy Beauty Products with CBD Oil
Sephora
Brown said stores like Sephora are beginning to carry lotions and other beauty products made with CBD.
Beauty products made with CBD sold at Sephora include the High Beauty brand, which makes a High Five Cannabis Seed Facial Moisturizer for $40; and a High Expectations Cannabis Seed Facial Oil for $54. Sephora also sells the Herbivore product called Emerald Cannabis Sativa Hemp Seed Deep Moisture Glow Oil for $48.
CW Hemp
Creams and balms sold by CW Hemp include a Hemp Infused Cream with nourishing hemp extract for $49.99 that also includes Vitamin B5, aloe, coconut oil, arnica, and shea butter. CW Hemp also makes a Hemp Infused Balm, infused and blended with botanicals plus essential oils, which ranges in price from $14.99 to $39.99.
Vertly
Vertly makes a CBD Infused Lip Balm for $22 that contains full spectrum hemp-derived CBD. This product also contains organic and nourishing ingredients including coconut oil, shea butter, cacao butter, kokum butter, and jojoba oil.
CBD for Life
CBD For Life sells a range of beauty products, including Pure CBD Eye Serum for $32; Pure CBD Hand and Body Massage Lotion for $22; Pure CBD Face Cream for $35; Pure CBD Face & Body Cleanser for $17; Pure CBD Foot Cream for $20; Pure CBD Lip Balm for $9; Pure CBD Shampoo for $25; and Pure CBD Conditioner for $25.
Perricone MD CBx for Men
Perricone MD's new line, CBx for Men, contain phytocannabinoids, which the company states can visibly calm irritation, soothe dry complexions, bring balance to oil-prone skin, and promote moisture retention. These products include a Super Clean Face Wash for $35; a Lightweight Moisturizer for $55; and a Soothing Post-Shave Treatment for $45.
Ildi Pekar Skincare
Ildi Pekar Skincare's CBD cannabis collection includes a Sleeping Mask infused with CBD oil for $125, which is claimed to address skin concerns including dryness, texture, lightening, and brightening. The Tissue Repair Serum for $148, which is also infused with CBD oil, is claimed to reduce inflammation, help rebuild healthy skin cells and tissue fibers, as well as hydrate the skin.
Final Thoughts
CBD is a natural compound that can be easily incorporated into your beauty routine to help improve dry, inflamed skin and promote more radiant, clearer skin, Winter said.
Brown recommends finding products that resemble the ones that you already use; for instance, she personally likes non-greasy topicals.
"Understand what the secondary ingredients are," Brown further advised. "Know that there are a variety of products out there and a number of ways to incorporate into your beauty routine – and you won't get high."
Was this article helpful? Read more we've written on related topics: