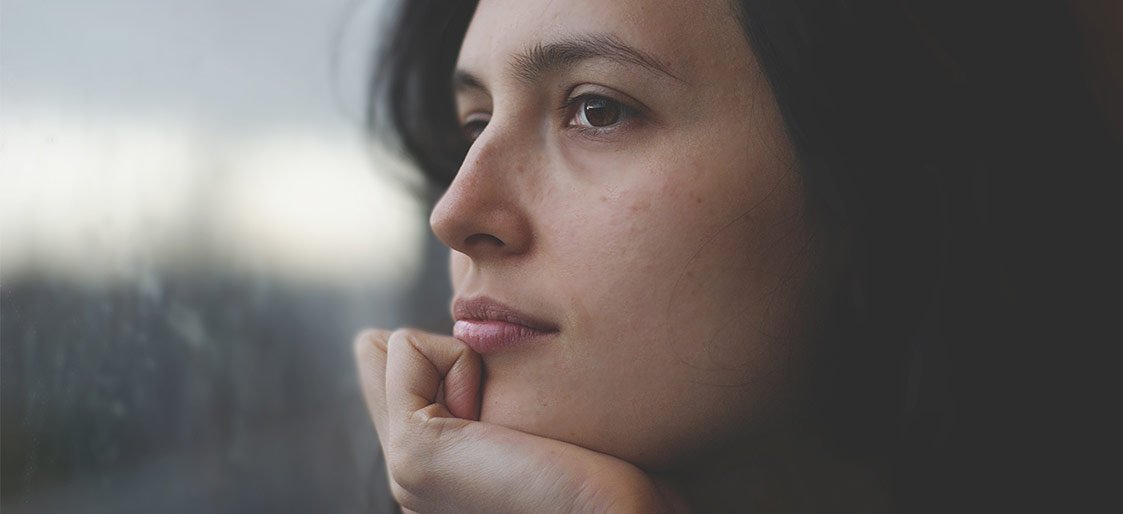 If you've ever searched desperately for ways to treat stubborn stains, you may be aware of the premise that 'like dissolves like'—meaning that substances which share the same nature, or consistency, are more likely to mix.
This is why, should you spill red wine on your favorite shirt, a known home remedy is to quickly douse it with a glass of white.
More recently, the premise of 'like dissolves like' has been applied to facial cleansing. The idea is that oil-based cleansers can more easily reach and break down stubborn sebum plugs, efficiently cleansing skin without removing moisture.
We'll take a look at two trendy new types of facial cleansers, cleansing milk and micellar water, to examine what they are, which skin types they're best for, and, most importantly, if either can really replace your regular face wash.
Cleansing Milk
While living in Ireland, my normally sturdy skin experienced a lot of dryness and flaking due to the drastic measures we took to heat our drafty, old home.
I mentioned the problem to my then-roommate, who immediately went to her vanity and plucked up a bottle of Oil of Olay Complete Care Cleansing Milk.
I'd heard of the brand, but never 'cleansing milk'—it sounded so fancy. Like the kind of a product a fabulously graceful great aunt might swear by when asked about her ageless complexion.
What Is Cleansing Milk?
Cleansing milk is meant to remove makeup and is intended to be the first step in a two-part cleansing routine. This means that swiping on cleansing milk doesn't remove the need to wash your face afterward.
So, why apply it at all?
It goes back to like dissolves like. Depending solely on foaming, soap-based face wash to remove makeup often results in over-cleansing—meaning extra dryness—which can lead to irritation and acne.
That's because the surfactants which lend soaps their foamy, sudsy character strip the skin of natural sebum, which it needs to maintain softness and hydration.
Alternatively, cleansing milk is only meant to remove makeup—plus any additional grime your skin has accumulated throughout the day.
It doesn't need surfactants to remove grease and product, but instead uses humectants (moisturizing ingredients) such as glycerin and oils to lift off the makeup without drying the skin.
Who Benefits from Cleansing Milk
Do you want to treat your face with what feels like a gentle cloud? If the answer is yes, then cleansing milk is for you.
Because most formulas contain some calming ingredients, cleansing milk is great for anyone, from those with sensitive skin to the sturdiest dermis.
Basically, removing makeup with a cleansing milk is the facial equivalent of having your delicate laundry hand-washed by a gentle laundress who tenderly irons and presses your garments with neroli water—as opposed to double-washing with a foaming cleanser, which is the skin equivalent of having your favorite silk shirt washed in a riverbed like a gold miner's Levis.
How to Use Cleansing Milk
Because cleansing milk is only meant to remove makeup and grime, it must be part of a two-step process:
Apply cleansing milk or make-up remover with clean fingertips all over the face, delighting in the silky feel.

Wipe it off gently with wet cotton wool or a cotton pad.
And that's it. Afterward, clean your face with your favorite face wash for the thorough removal of oil and grime.
The Bottom Line on Cleansing Milk
The product did wonders for my dry, sensitive skin. Not only was it a gentle-yet-effective method of removing makeup, but I also came to cherish the moment when I got to apply the delicate, rose-scented milk as a chance to unwind and pamper my skin at the end of each day.
Now that I've hopped continents to hot and humid Mexico, I rarely wear makeup and my skin doesn't need the extra step. However, cleansing milk is something I heartily recommend for anyone with sensitive skin or who regularly wears cosmetics.
Bottom line: Great for nourishing sensitive skin if you don't mind the extra step.
Micellar Water
If you've opened a magazine or read a beauty blog within the last year, you've likely heard of micellar water. In an article titled "Ditch the Cleanser: 6 Reasons to Make the Switch to Micellar Water," Marie Claire calls it a no-washing-required "unicorn of facial cleansers."
Not having tried micellar water personally, I couldn't help but find the description enticing. Could a single product really be a magical, no-rinse, cure-all that replaces your cleanser and moisturizer in a single step?
What Is Micellar Water?
Turns out micellar water has been around for over a hundred years, first gaining momentum in France, where it was designed to help Parisians deal with the region's infamously harsh water supply.
The formula is made of micelles, which are tiny oil molecules suspended in soft water. Because micellar water is both an oil-based and water-based cleanser, it feels like water but performs like a cleansing oil.
Perhaps because of its dual consistency—and that micellar water is extremely effective at removing makeup and sunscreen—American consumers misconstrued micellar water's purpose as that of a single-step cleanser acceptable for daily use.
However, according to Caroline Hirons, a blogger with extensive experience with theater makeup, "Micellar waters were originally designed to be used for those occasional times when you have no access to water, like backstage."
Hirons takes issue with Marie Claire and other publications, such as Elle, who tout micellar water as a time-saving game-changer, and goes on to say that:
"If using micellar water is 'quicker' than washing your face, you're using them incorrectly. A quick swipe across the forehead is not going to do it. When I have to use them backstage at shows it takes me at least four sets of two separate cotton pads to clean the face of makeup. Used both sides. That's not quick. Add to that the constant rubbing of cotton wool and ingredients that aren't exactly 'softening' and you're setting yourself up for a sore face."
Who Benefits from Micellar Water
In their article "Can Micellar Water Replace Your Whole Skincare Routine?" Elle magazine states that the product is "suited for all skin types—especially super dry, sensitive, and acne-prone skin."
However, the article also insists that micellar water can be used as a single step.
Alternatively, the website justaboutskin.com suggests following up micellar water with a second, water-based cleanser to remove all residue from skin.
Those opposing opinions are important to note because, unlike cleansing milk, a lack of clear instruction as to who micellar water is best for and the optimal methods for using it make me less inclined to suggest it for those with sensitive and acne-prone skin.
Additionally, Marie Claire asserts that micellar water is great for all skin types because it's "free of soap, fragrance, alcohol, and other abrasive chemicals"—which is also up for debate.
According to Hirons, "These waters are all chemical, some contain alcohol and most contain fragrance."
So, who would best benefit from micellar water?
The product seems great for those occasions that you're in a rush or don't have access to running water to wash your face, such as post-workout. However, those with sensitive skin should proceed with caution.
Is there anyone else who should stay clear of micellar water?
Canada's Best Health Mag says that women with oily skin may feel micellar water just doesn't get the job done as thoroughly they might wish. After all, micellar water is meant to be gentle and light.
How to Use Micellar Water
Using micellar water is simple: Soak a cotton pad in the solution and swipe across your skin.
Repeat until the pad comes up clean and free of any makeup residue. Articles suggest that your skin may feel a tad sticky for a while, but that the feeling is just momentary.
The Bottom Line on Micellar Water
After reading so many opposing views on the appropriateness of micellar water for everyday use, I'm not convinced that it can really do an effective job of removing a face full of makeup without causing irritation—and my skin reddens at just the thought of multiple swipes.
With that in mind, I can imagine a few scenarios where micellar water comes in handy:
As a final cleansing step when you don't want to apply a separate moisturizer, as the oil molecules will keep your skin soft and supple.

As a convenient mid-day wash before applying another layer of sunscreen, particularly when out and about.

Any time you don't have access to running water and feel grimy, such as long-haul flights or camping trips.

As a morning-only face wash. Assuming that your nighttime beauty regimen doesn't leave a thick film, micellar water could be a convenient and gentle way to prep your skin in the a.m.
The bottom line: Possibly a great way to swipe clean when you're in a bind, but potentially too irritating to use as a regular cleanser.
Our View on 'Like Dissolves Like' Cleansers
After reading some of the claims regarding micellar water, I think it's important to remember that a cleanser is just a cleanser (no matter if it's a traditional makeup remover, cleansing milk, oil-based cleanser, foaming cleanser, or micellar water).
Cleansers can remove substances like excess oil, dirt, and makeup from the surface of the skin, but you shouldn't expect them to be the solutions for complicated issues like acne, nor look to them to take the place of proven treatments.
Having had such a positive experience with cleansing milk, I feel confident recommending an oil-based cleansing step to remove makeup, grime, and dirt from the skin.
However, since micellar water and cleansing milk have different purposes (and because both claim to be for all skin types), you might find each has a time and place in your beauty routine.
Finally, it doesn't matter how gentle or well-formulated a product is if you apply it by attacking your face with a cotton ball.
Remember that any surface that isn't as smooth as silk, including washcloths, exfoliate when rubbed across your skin.
Be gentle when removing any wipe-off product to avoid micro-tears, rosacea, and unnecessary irritation.
» Related: Body Wash vs. Bar Soap: Which Is Better for You?