Avoid Common Holiday Job Scams by Knowing These 7 Warning Signs
The holiday season is a time when scammers target victims looking to make a little extra money. Avoid holiday job scams by knowing the warning signs.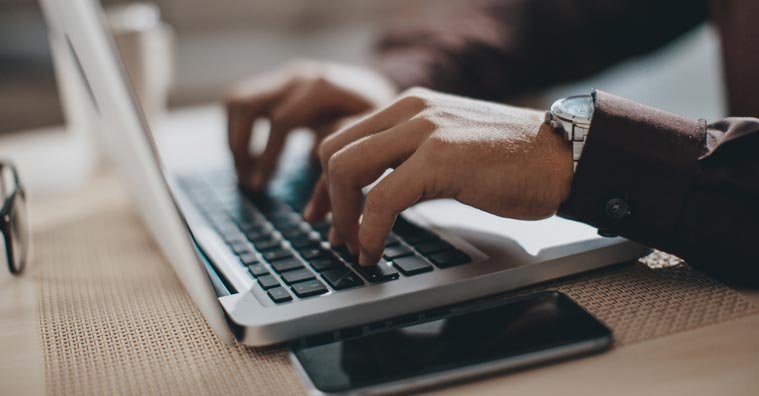 With the holiday season fully underway, many people are looking to earn a few extra bucks to buy gifts for their loved ones by taking on additional work through part-time or temporary jobs.
Unfortunately, this need has created a way for scammers to rob victims who are legitimately looking for ways to make extra money. The criminals are committing these illegal acts largely through the internet by offering jobs that don't exist – or offering ways to make extra money that are actually part a criminal enterprise.
The good news is that there are ways to spot these holiday job scams to avoid becoming a victim.
This article takes a look at job scams that are prevalent during the holiday season, including what these positions supposedly entail, and ways that can help you determine if the job opportunity is actually a scam.
The following advice can also be taken year-round because internet job scams can occur at any time.
Holiday Job Scams Are on the Rise
Job scams are trending up from 2016. Last year, the Better Business Bureau's Scam Tracker received 1,900 employment scam reports, which resulted in a loss of more than $730,000. This year, from January through September, nearly 1,400 employment scams have been reported, with an estimated loss of $635,000.
In other statistics, 54% of job scams were reported from September to the end of December in the past two years on average. As a result, the Better Business Bureau warns that individuals looking for a job should use extreme caution with only a few more months left in 2017.
Tim Lohman, a detective who solves forgery, fraud and financial crimes in Southern California, said to watch out for the following job offers this holiday season:
Envelope Stuffer
Dog Walker
Personal Assistant
Mystery Shopper
Merchandise Shipper from Home
While the title of these positions seems simple enough, such jobs should be explored with extreme caution. Even though internet job scams are nothing new, criminals are finding new ways to dupe people out of their hard-earned income.
"A lot of these scammers are good at what they do – their whole goal is to separate you from your money," Detective Lohman said. "They are changing up these scams to make them a little more believable."
For instance, they might send you bogus documents to sign, might have a fake company website that looks legitimate – or might provide additional "resources" to make you think the position is secure.
"They might provide resources like references and ask you to call their reference, but these references are nothing more than additional scammers," Detective Lohman explained.
Fortunately, there are ways to detect holiday job scams so you won't fall victim, which we cover in the next section.
7 Warning Signs of Holiday Job Scams
The Federal Trade Commission, BBB, and Detective Lohman have provided the following red flag warning signs that could indicate a holiday hiring opportunity is actually a scam.
For the most part, these criminals advertise holiday job positions in similar ways that legit employers do, including through newspapers and online ads – and in some cases through television and radio.
1. You're Asked to Pay Money Up Front
If you are ever asked to pay a fee in advance to take a position, this is most likely a scam. Some supposed employers might try to dupe you by saying they need a fee for expenses like training materials. What happens in the end is that you lose your money and the job never materializes. Keep in mind that legitimate employers and firms will never ask you to pay money up front for a job.
2. You're Asked to Supply Credit Card or Bank Account Information
Prior to being hired, no legitimate employer will ever demand credit card or bank account information. Never supply these details to a company unless you are familiar with the company itself and have actually agreed to pay for something.
3. You Receive an Advance Payment
Sometimes, illegitimate employers will promise payment in advance, typically in the form of a check. The scammer hopes that you'll deposit the bogus check in your bank, but these checks actually come from stolen account numbers and are not legit. In the end, you'll be held liable to repay the bank for the fraudulent check.
4. Hiring Website Lacks Crucial Information
All legitimate employers will have an easy way for you to connect with them, by providing an actual phone number and email address where you can reach them directly. If you find an employer website that lacks a phone number or email address, chances are it's a scam. Another indicator is if the employer asks you to fill out a form online with all your personal information, with the promise that someone from the company will get back to you. You can do additional research to determine if a website is legit by entering the website name in a search engine with the word "scam" to see what others have to say about the site.
5. Employer Is Evasive
For the most part, legitimate employers will request an in-person face-to-face meeting, a virtual meeting via the internet, or at least a phone conversation. If you're offered a job without an actual interview through any of these methods, chances are it's a scam.
6. Job Title Is Too Generic
Be wary of positions with words like work-from-home, customer service representative, secret shopper, caregiver or administrative assistant. According to the Better Business Bureau, positions that don't require special training or licensing appeal to a wide range of job seekers – and scammers use these otherwise legitimate titles in their false advertisements. Do your own research online to see if the same job post pops up elsewhere – if so, it's most likely a scam.
7. You're Promised a Job "On the Spot"
Rarely will legitimate employers hire a candidate without an actual interview, because real companies want to speak with a person before actually giving them a position. So if you're promised a job on the spot – most likely the position is a scam.
When Looking for Holiday Employment Follow This Tips
The Better Business Bureau states that there are literally thousands of new scams coming up each year, and it's impossible to keep up with all of these criminals. Use the following tips to protect yourself when looking for a holiday job online.
1. Don't Send Money to a Stranger
Be wary if you are asked to send money to a person or supposed employer that you have never met in person, face-to-face. In other variations, a scammer might ask you to use a wire transfer, a prepaid debit card or a gift card. That's because these methods are as good as cash and cannot be traced.
2. Don't Open Unsolicited Links or Attachments
If you receive a link or attachment via email that's unsolicited, never click on the link or open the attachment. Scammers depend on you to trust these methods – and if you do, such links can download malware onto your computer to steal your identity.
3. Don't Believe Everything You See on Websites
Scammers are great at mimicking things that look legit, such as official seals, logos, and other details. If a website or email looks official – that might not necessarily be the case. As we mentioned earlier, a legitimate employer website will contain a phone number and email address so you can reach the company directly. If these details don't exist, it could be a scam.
4. Do Check With the Hiring Company
Some scammers will use real company names to advertise a job that doesn't actually exist. If a company or organization is mentioned in an advertisement for a job interview, the Federal Trade Commission recommends contacting the company directly to determine if the company is actually hiring.
5. Do Get Details in Writing
All legitimate employers require paperwork with all the details in writing – and usually with a request for your signature of the agreement. A real company will also give you time to review the contract and decide, without pressuring you to sign on the spot. The Federal Trade Commission said to make sure any promises are in writing.
In additional advice, the FTC noted that listing services and "consultants" write ads to sound like jobs, but that's just a marketing trick. In reality, they're selling general information about getting a job, which is actually information you can find for free on your own.
6. Do Research for Complaints
Before you move forward with any potential job this holiday season, determine whether any complaints have been filed about the company through your local consumer protection agency, state Attorney General's Office, or the Better Business Bureau. When doing this, it's important to remember that a lack of complaints doesn't necessarily mean the company is legitimate. You can do additional research online by entering the company name along with the words "review," "scam," or "complaint."
Final Thoughts
Employment scams occur throughout the year – and are especially prevalent during the holiday season. The good news is that knowing the warning signs and ways to protect yourself can help prevent you from falling victim.
If you believe you've been a target of a holiday job scam, file a complaint with the Federal Trade Commission or report it to the BBB Scam Tracker.
"Especially during this time of year, there are a lot of job scams going on, and there are a lot of criminals out there that are trying to separate you from your money," Detective Lohman said. "Before you take any kind of holiday job, be vigilant and do your own research first."
Was this article helpful? Read more we've written on this topics: