Comparing Costs: Popular Meal Kit Delivery Services vs. Groceries
We compare three popular meal kit subscription services with the cost of recreating similar recipes yourself, to learn how much you'll pay for the convenience.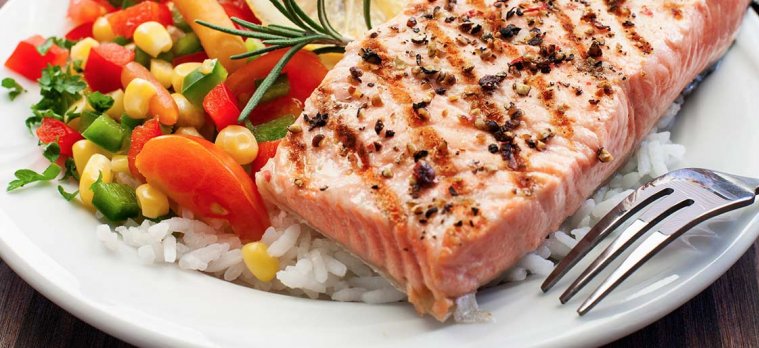 Meal delivery kits allow consumers to easily make meals that sound and taste straight out of a professional kitchen thanks to the combined convenience of premeasured ingredients and paint-by-numbers style instructions.
Since fresh food subscriptions started several years ago, the trend has grown like wildfire.
Where consumers could once only hope that meal delivery kit giants Blue Apron would deliver to their zip code, now a number of companies have entered the market to offer deconstructed dinners delivered right to your door.
How's a consumer to choose?
We read through hundreds of reviews, recipes, and pricing comparisons to help you compare three meal delivery kit companies, from big-name to niche.
But, before we look at the differences in what each company brings to the table, let's look at why you might consider planning your weekly meals with the help of a cook-your-own-meal kit.
Why Consider Meal Kits Delivered to Your Door?
There are three main benefits to supplementing your weekly meal plan with a fresh food subscription: Time, variety, and convenience.
Meal delivery kits save your average home chef time in a couple of ways. First, ingredients are delivered directly to your door, meaning that you don't need to go searching down unfamiliar aisles—much less shopping at all.
Time is also saved in the preparations stages of making a meal. Most delivery services have already measured and sectioned the necessary ingredients.
While there might be some rinsing, chopping, or thawing required, the kits are designed so that the time spent doing so is minimal.
Next up, fresh food subscription services offer a varied and often vibrantly interesting array of meal choices that encourage home chefs to branch out beyond their normal fare.
Depending on which company you choose, these meal choices can be narrowed down to a specific diet, such as vegetarian or paleo, or you can go with a niche company that focuses on one style of cooking.
Either way, receiving all the necessary ingredients for any given meal in a delivery box definitely makes it easier to try your hand at new and interesting recipes.
The convenience of meal delivery kits is arguably already mentioned in how they save you time—you can't get much more convenient than doorstep delivery and premeasured ingredients.
However, there's also the value of expanding your kitchen repertoire into the future. In addition to ingredients, each meal kit comes with recipe cards that make it easy to revisit your favorite meals again and again.
Now that we've whet your palette with reasons why you might consider signing up for a fresh food delivery service, here are three meal kit companies to consider:
1. Green Chef at a Glance
Green Chef promises fresh, organic ingredients and healthy, chef-crafted recipes. Reviews mention that servings were large enough to leave leftovers.
However, Green Chef's recipe cards don't include measurements. This meant that some customers found them difficult to shop for and replicate.
Green Chef Pricing Structure
Pricing is broken down per meal, per person. It's based on the plan you choose and how many people will be eating each dish. Meal prices by plan range from $10.49 per meal (vegetarian) to $14.00 per meal (paleo).
Choose between two, four, or six-person boxes. A box for two would include three recipes, totaling six meals. Each shipment costs an additional $9 shipping and handling fee.
Green Chef Meal Plan Options
With Green Chef, you'll be able to choose between three standard meal plans (vegetarian, omnivore, and carnivore) and two special plans (gluten-free and Paleo).
What's Inside a Green Chef Carnivore Delivery?
In a trial of Green Chef's meat-based Carnivore Box, The Kitchn reports to have received ingredients and recipes for:
Cornmeal cakes and sausage
Tamari-glazed chicken
Pan-fried cod with fennel and navy beans
Green Chef vs. Grocery Store Costs
When The Kitchn attempted to replicate the three recipes sent by Green Chef by shopping for ingredients locally, the costs turned out to be comparable. The Carnivore Box cost a total of $89.94, where groceries came out to $83.87.
Remember, that's three meals for two people, so six servings total. Including shipping, the cost-per-meal comes to $14.99. That's compared to $13.97 when shopping locally, though the price of ingredients may vary depending on where you live.
Were Green Chef Recipes Easy to Remake?
According to reviews, the cost of attempting to remake a Green Chef recipe is bumped up by the list of all-organic ingredients. However, it could be done for less by simply sticking to non-organic items.
Note that one thing to consider when calculating the cost and usefulness of a recipe is the frequency with which you'll use ingredients. This is negated in a fresh food delivery, as everything is premeasured.
However, the reviewer found that out of the 22 ingredients she purchased when trying to recreate the recipes, some were shelf-stable, but nine left her with "waste" because they weren't used up in another recipe before spoiling. (Thyme, fennel fronds, and buttermilk were given as examples.)
While this consideration doesn't affect the immediate cost of a recipe, it does factor into the convenience and cost of being able to revisit a meal that you enjoyed—just something to keep in mind when considering the long term benefits of using a meal delivery service to add to your recipe collection.
Final Pros and Cons of Green Chef
Comparatively, the grocery and kit costs were very close, meaning that you weren't being charged an excess for the convenience. Additionally, the reviewer found two out of the three meals enjoyable enough to remake.
However, the cost of making the same recipes could be lessened by selecting non-organic options. Even so, doing so creates an opportunity for waste and excess cost due to far-fetched ingredients.
Bottom Line: Green Chef meal delivery service sounds best for consumers who prioritize organic ingredients and health-focused recipes while experiencing a greater variety in their weekly meal plan.
2. HelloFresh at a Glance
HelloFresh has a close affiliation with celebrity chef Jamie Oliver and echoes his focus on healthy ingredients and simple-to-make meals. Reviews of HelloFresh praised the service on several points:
Easy to duplicate recipe cards include measurements for two or four-person meals.
The recipes didn't require a lot of additional ingredients and utilized straightforward techniques.
HelloFresh Meal Plan Options & Pricing Structure
Consumers have three different plans available, and can adjust each to feed two or four people per meal:
The Classic Plan: Recipes include a variety of meat, fish, produce, and grains. Pricing options include:
2-person meals, 3 meals per week: $11.50 per meal/ $69 per week
2-person meals, 4 meals per week: $10.61 per meal/ $84.90 per week
2-person meals, 5 meals per week: $9.90 per meal/ $99 per week
4-person meals, 3 meals per week: $10.75 per meal/ $129 per week
The Veggie Plan: Recipes include seasonal produce, hearty grains, and vegetarian-friendly proteins. Choose between:
2-person meals, 3 meals per week: $9.83 per meal/ $59 per week
4-person meals, 3 meals per week: $9.08 per meal/ $109 per week
The Family Plan: Similar to the Classic Plan, in that animal-based proteins are included. However, the Family Plan offers slightly lower costs, as you're limited to ordering four-person meals. (The bigger your order, the lower the overall cost.) Choose deliveries that include:
4-person meals, 2 meals per week: $9.99 per meal/ $79.95 per week
4-person meals, 3 meals per week: $8.75 per meal/ $105 per week
What's Inside a HelloFresh Classic Box?
In a trial of Hellofresh's Classic Box meal delivery, The Kitchn reports to have received ingredients and recipes for:
Mushroom and lentil curry with tomato, and a side of cilantro and lemon rice
Bone-in pork chops with roasted pears, with a side of collards, and shallot cream sauce
Korean-style beef stir-fry with broccolini, brown rice, and sesame
HelloFresh vs. Grocery Store Costs
Despite offering free shipping, HelloFresh turned out to be the most expensive when compared to purchasing the same ingredients at your local store. According to reviews, the meals in a two-person Classic Box ($69) can be recreated for approximately $44.58.
Were HelloFresh Recipes Easy to Remake?
Reviews state that HelloFresh's detailed recipe cards and focus on simple ingredients made it very easy to shop for the same ingredients locally.
Final Pros and Cons of HelloFresh
Reviewers have positive things to say about HelloFresh's whole-meal approach, which ensures you get a main and side dish in each recipe. They're less happy about the lunchbox-style ingredient packaging that takes up room in your fridge.
But here's the kicker: Thanks to their relationship with celeb chef Jamie Oliver, many of the recipes used by HelloFresh can be found online or in one of his cookbooks.
And, since HelloFresh had the largest difference between what you'll pay at the store and what you'll pay per box, getting your bum to the store to shop locally offers larger savings.
If you do want to order from HelloFresh, you might as well swing for the fences from a price perspective, since you'll pay the same, regardless of the ingredients.
3. Blue Apron at a Glance
One of the first fresh food subscriptions, Blue Apron promises to deliver absolutely everything you need to make a meal so that all that's left is the fun stuff.
The company is (almost) nationwide, so if you live in an area that isn't served by other meal delivery companies, they might be your best bet.
Extra perks reviewers mention regarding Blue Apron include:
The following week's menu is posted in advance, so you have a chance to peek before ordering.
Every ingredient aside from olive oil, salt, and pepper is included, down to a tiny teaspoon of a required spice.
Blue Apron Meal Plan Options & Pricing Structure
Whether you're a vegetarian, a pescetarian, or simply avoid certain types of food (e.g. red meat, shellfish, pork, etc.), Blue Apron promises to accommodate a variety of preferences. With that in mind, you can choose from:
2-Person Plan ($59.94 per week)
3 Meals per week (each serves 2)
$9.99 per serving
Family Plan #1 ($69.92 per week)
2 Meals per week (each serves 4)
$8.74 per serving
Family Plan #2 ($139.84 per week)
4 Meals per week (each serves 4)
$8.74 per serving
Blue Apron shipping is free with every order. There are no extra fees for skipping a week or canceling at any time.
What's Inside a Blue Apron Box?
With every delivery, Blue Apron includes instructions to prep all the ingredients before cooking and step-by-step color recipes and photos that clearly show all the major steps in the process of cooking each meal. A two-person meal box from last week would have included:
Ginger beef stir fry
Steak fajitas with guacamole and roasted zucchini rounds
Salmon with fennel and cauliflower steak
Blue Apron vs. Grocery Store Costs
Because Blue Apron sources directly from farms (many of which are in New York), they are able to keep costs competitive.
Blue Apron claims that customers who directly compare will find that their food delivery service is 60% cheaper than grocery store costs.
However, that's when compared to shopping at Whole Foods—the same store that charges $8 for a small tub of guacamole.
When I purchased the ingredients steak fajitas with guacamole and roasted zucchini rounds for two, buying the ingredients at my local Bel Air still came to $33.36—some spices were excluded from that cost, but others, such as cumin, had to be purchased and bumped up the total.
To clarify, that's $9.99 per person through Blue Apron compared to $16.68 per person when shopping locally—sort of.
Making the dish from ingredients I purchased also resulted in a heaping bunch of leftovers that fed two for lunch the next day as well.
This cuts down the cost of shopping for yourself to $8.34 per meal, which is a slight win for shopping. (Plus, now I have extra cumin on hand.)
Were Blue Apron Recipes Easy to Remake?
Yes and no. Blue Apron boasts that thanks to their relationship with family farms who grow heirloom fruits and veggies, almost a quarter of the ingredients they use aren't even available in stores.
That's awesome if you enjoy savoring the delicate flavors of a somewhat rare vegetable, but sometimes any ol' zucchini will do.
If you're with me in the second boat, Blue Apron's recipes are indeed, incredibly easy to recreate. As mentioned above, each includes step-by-step instructions and color photos, so you'll feel like Gordon Ramsey in no time.
Final Pros and Cons of Blue Apron?
Reviewers loved that (again), Blue Apron includes literally everything you need to make a meal—down to the tiniest amount of any spice.
However, others found it difficult to justify that quantity of packaging every week.
Additionally, one review mentioned that, while it's nice to have some pre-measured ingredients, she found herself wishing for an entire bunch of celery (instead of the single bit included) to stock up her fridge.
Reviewers also mention that Blue Apron's recipes aren't particularly creative, but that many (turkey chili with lime and jalapenos) have an interesting kick.
If you do want to give Blue Apron a try, be sure to hold onto their meal cards, as being able to expand your repertoire of recipes is a big perk to using any meal service.
How Do Green Chef, HelloFresh, & Blue Apron Compare?
Overall, the benefits of fresh food delivery were found to be equal with each of the services, including:
Ingredients that are pre–measured, meaning less hassle and less waste
You get to skip the grocery store and enjoy the best seasonal ingredients
Discover new products and flavors that are hard to find on your own
Enjoy weekly delivery to your door
Ingredients are shipped in an insulated box so they stay fresh
If you're interested in giving a meal delivery kit a try, how to decide which one? Here's a quick comparison of the three plans we've reviewed side-by-side:
| | Green Chef | HelloFresh | Blue Apron |
| --- | --- | --- | --- |
| Organic? | Yes | Some | Some |
| Price Per Meal | $10.49 - $14.00 | $8.75 - $11.50 | $9.99 |
| Meal Plan Options | Vegetarian, omnivore, carnivore, gluten-free, & Paleo | Omnivore (classic) & vegetarian | Omnivore (classic), vegetarian, & pescatarian |
| Cost vs. Groceries | $1.01 more per meal | $4.07 more per meal | $1.64 more per meal (counting leftovers) |
Hellofresh is clearly the most expensive option when comparing the three meal delivery services with the cost of buying groceries.
However, the real draw for any one company over the others is whether or not their recipes appeal to your family's taste buds.
With that in mind, here are a few alternate meal delivery services that deserve an honorable mention:
Bottom Line: Are Meal Kit Delivery Services a Good Fit for Your Family?
The answer depends on what you're hoping to get out of one (aside from a full belly, that is). Meal delivery services offer variety and convenience for everyone. If you're a novice in the kitchen, they also help to make cooking meals less daunting.
After reviewing the above three services with dollar-to-dollar comparisons, it's my opinion that the cost of replicating similar meals could be made even cheaper by smart meal planning and slowly stocking up your kitchen with basics—or become comfortable making substitutions, particularly with spices that you don't already have on hand.
For example, instead of salmon with fennel and cauliflower steaks, you could flavor your fish with some citrus. (How often does one really use fennel?)
Finally, even though meal delivery kits save you time when cooking dinner, there's the real downside of not having any leftovers for the next day's lunch.
For some, that means heading back to the kitchen, where others might just splurge on an extra meal eating out.
With those pros and cons in mind, it's my opinion that meal delivery kits are an economical and healthy option when used to replace eating out in a restaurant or ordering in.
Even the highest priced cost-per-meal (Green Chef's Paleo) is still on par with an entree at a local restaurant. Plus, you get the bonus of learning how to remake the recipe.
What do you think? After seeing the cost comparison, are you more or less willing to try a meal-kit service? Let us know in the comments below!
Read Next: The Pros & Cons of Grocery Delivery Services (Plus Comparison of Popular Companies)