Comparison of Free Credit Score Websites: Which One Is Best?
Free credit score websites offer you at least one free version of your credit score, but exactly which credit score model they use and what that credit score is, varies from site to site.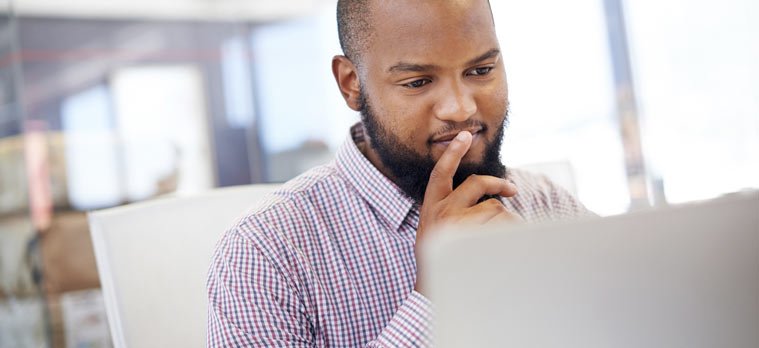 A decade ago, getting a free credit score was simple.
Only a few websites provided them and you could only get them once a year. Comparing free credit score sites was easy, in that sense.
However, with consumers' cries for financial transparency after the banking crisis, numerous financial websites started offering free credit scores.
What's the best way to compare these free credit score sites? To sign up for each one and compare the scores you get.
Signing up for these free scores can be tedious, so we've done the work on your behalf.
Our Methodology for Comparison of Free Credit Score Websites
We signed up for eight different free credit score websites and compared them based on:
Number of free credit scores offered
Scoring models used
Credit bureau used
Credit data used
For each free score site, we'll talk about each of these areas and compare how they stack up against other free credit score sites.
A Quick Word About Free Credit Score Sites
Checking your credit scores with the sites we list here won't affect your credit even though they "check" your credit to get the information they give you.
Credit sites do what's called a "soft pull", which means that your score won't go down because the credit check is intended to show your scores, not to get approved for a credit card, loan or utility service.
"Hard pulls", on the other hand, are done by lenders and utility companies to assess your credit scores and history. Hard pulls are done when you're trying to open a new account or increase your credit limit on a credit card.
Credit bureaus see hard pulls as a sign of risk (however small) and usually knock your scores down by one or two points.
Free Credit Score Site #1: Credit.com
Credit.com offers consumers a "credit report card" that includes two credit scores: Experian's national equivalency score (NES) and VantageScore 3.0. These credit scores are updated every two weeks.
Experian's NES is a score based on the information they have about your current and past debts. Based on data provided by Experian about national NES averages, NES scores tend to be lower than FICO 8 and VantageScore.
The VantageScore is a scoring model created by Experian and fellow credit bureaus TransUnion and Equifax.
The NES and VantageScore are not the scores most lenders use when they're figuring out what kind of loan they want to give you and what interest rate you'll get.
If your goal is to find out the credit scores that matter to lenders, Credit.com isn't the best option.
However, the site has an excellent suite of free credit score tools. They give you a grade for the five factors that most affect our credit scores: payment history, debt usage, credit age, account mix and credit inquiries.
Credit.com gives you the option of getting your Experian credit report and FICO score for seven days for $1. After that, you'll be charged $21.95 a month for Experian's CreditWorks service.
Cancel within seven days of starting your membership and you won't be charged for the monthly subscription. Call 1-877-284-7942 to cancel.
Comparison to other free scores: Our account showed the NES was nine points lower than our VantageScore.
Free Credit Score Site #2: Experian
The credit score you get from your free Experian report is the FICO 8, and it's yours for only $1 (not free, but close enough). As you'll read later, this $1 gets you seven days of access. After that, the price goes up.
This site's credit scores program is the same you'd get from Credit.com if you signed up for Experian through their site.
You get daily updates of your score, but that doesn't mean that your scores will change every day.
Experian gives you access to your credit history, as well, which is records of all debts you've had in the past and your payment history. Your credit history covers credit cards, auto loans, mortgages, student loans and more.
The data from this history is used to generate credit scores.
Your $1 credit score account with Experian includes ratings for the five areas that affect your credit. Interestingly, Experian gave us different ratings than what we found on Credit.com in the following categories: debt utilization and amount of new credit.
As far as which site is more beneficial for your financial life, we'd give Experian's credit scoring program the edge because they use FICO 8, the scoring system that most lenders use.
The tools each site gives you are pretty similar, so we don't seem much of a difference there.
The one drawback to Experian is that you have to cancel if you don't want your monthly fee to hit $21.95. In their fine print, Experian says it may take up to 48 hours to start your credit score account, so, in some cases, you could only have five days of free credit scores.
And remember, the day you signed up counts as one day, so keep that in mind.
Comparison to other free scores: Experian's FICO 8 score was 10 points higher than Credit.com's VantageScore and 19 points higher than the NES score.
Free Credit Score Site #3: Credit Karma
Credit Karma gives you a pair of free VantageScore credit scores: one from TransUnion and the other from Equifax. The site updates your credit scores just about once a week.
Like Credit.com and Equifax, Credit Karma gives you your scores plus information about what's causing your scores to rise and fall.
One thing we like about Credit Karma is they actually give you more data about your credit scores than the other two sites.
For example, your Credit Karma home page includes an "Account Balance" section that shows you increases or decreases in your account balances.
Like Experian's free credit score, Credit Karma's free credit scores program also gives you access to your TransUnion and Equifax credit histories.
In our opinion, a comparison of Experian and Credit Karma's free credit scores program shows that Credit Karma has the edge for four reasons: you don't have to give any payment information to get your scores, the credit reports are much easier to read, you get two credit scores instead of one and your scores are updated weekly instead of monthly.
Comparison to other free scores: The Credit Karma scores were the same and were 18 points lower than Experian's FICO 8 score.
Free Credit Score Site #4 WalletHub.com
WalletHub's free credit score is sourced from TransUnion's VantageScore. The one thing that sets this site apart from other free credit scores websites is the fact that WalletHub updates your score daily.
Now, that doesn't mean that your credit score will change every day. However, this feature gives WalletHub customers a much more accurate depiction of your current credit scores than Experian or Credit Karma.
Like these sites, however, WalletHub gives you access to your credit history – in this case, it's your TransUnion history.
We like how WalletHub lists all your active accounts (credit cards, auto loans, student loans, mortgages) in one easy-to-read list that features the type of loan, lender, status and balance.
Also, like Credit.com, WalletHub gives you letter grades for the factors that affect your credit scores. The grades WalletHub gave us were slightly different than Credit.com – we received the same letter grades but Credit.com utilized a "+" and "-" to further refine the grades.
Comparison to other free scores: The TransUnion credit score WalletHub gave us was ten points higher than the NES credit score we got from Credit.com and nine points higher than the TransUnion score from Credit Karma.
Free Credit Score Site #5: Mint.com
Mint.com's free credit score is sourced from Equifax. We couldn't tell from their website if they used Equifax's FICO score or VantageScore, nor could we see when the score was updated.
Based on the fact that other scores in our research were higher when they were FICO scores, we'd guess that Mint is using Equifax's FICO.
But, again, a lot of that has to do with when the score was updated. Mint's score could also be based on the VantageScore model considering how it's just one point off from WalletHub's TransUnion VantageScore.
Like the first four websites, Mint.com gives you access to your credit report. The site breaks up your credit history into sections based on the five factors that most influence your credit scores. Each section includes an overview and you can click on "View Details" to get more information.
What we like about Mint's setup is that several of the sections include Mint.com posts about that particular section.
For instance, our "Total Accounts" section included links to two articles by credit scores expert John Ulzheimer.
John is a great source of wisdom; we interviewed him for our articles on good credit scores, bad credit scores and for our guide to credit scores.
Another advantage you have with Mint.com is that their free credit score is linked to their Mint budgeting app, which can help you set a goal to pay off credit-card balances and increase your score.
Comparison to other free scores: Mint put our score at 722, which was eight points higher than both Credit Karma scores and one point lower than the WalletHub free TransUnion score.
Free Credit Score Site #6: Bank of America
Bank of America gives their customers a free TransUnion FICO Score 8, which they can access when they log into their online account. The free credit score they give you is updated monthly.
The only feature that Bank of America's free credit score gives you is a one-year graph that tracks your FICO score.
As you'll see with the other free credit scores offered by credit card sites/banks, Bank of America's free score is a bare-bones perk.
There aren't any credit score tools, credit reports or extensive grades/analyzation of your credit history like the other sites offer.
Comparison to other free scores: Compared to the Experian FICO 8, Bank of America's free FICO score was 14 points lower. This discrepancy probably had to do with the fact that the Experian FICO score had been updated eight days after the Bank of America FICO score.
Free Credit Score Site #7: Barclays
Since we have a Barlcaycard Frontier Airlines World Elite Mastercard, we were able to get access to the card issuer's free FICO score.
The free score is updated every two months, so it's not as current as what you'd find on other sites. Just like Bank of America, Barclays uses TransUnion's FICO score.
And, just like Bank of America, your free score includes a graph of how your score has fluctuated over the past year.
However, the one thing that makes this free score unique from Bank of America is that Barclays included basic information about why our score was what it was and how we could increase it.
Comparison to other free scores: Barclay's free credit score was higher than all the other scores we checked, and this may have to do with the fact that their score was last updated about six weeks before we did our research.
Free Credit Score Site #8: Discover.com
The final free credit score site we checked was Discover, the credit card issuer who's been marketing the Credit Scorecard, a free service they offer to everyone, not just those who have Discover credit cards.
Discover uses the Experian FICO score, which makes it different than Bank of America or Barclays.
The score we got on the site was equal to the score we received from Experian, which makes us think Discover updates their score monthly like Experian does.
Another advantage you have with Discover's free credit score is that it gives you scores for the five factors that affect your credit.
You don't get access to your full credit report, but these factor-by-factor grades are more than what you get with the free scores provided by Bank of America or Barclays.
Comparison to other free scores: The Discover score was the same as the Experian score and seven points lower than the FICO score from Barclays.
Some Final Comparisons of Free Credit Score Websites
Comparing websites that give you credit scores for free helps you understand what each site offers, but it also reveals something very interesting.
Different Free Credit Score Sites Use Different Models
The credit scores you get from these are the result of, in many cases, different scoring models.
Some of the free score sites we reviewed used TransUnion's VantageScore model, while one used Experian's national equivalency score and still others used FICO scores generated by Experian or TransUnion.
Here's a quick breakdown of how the scores differed, with the highest score setting the baseline:
Barclays, FICO: 0 points back
Experian, FICO: 7 points back
Discover.com, FICO: 7 points back
WalletHub.com, TU VS: 16 points back
Mint.com, EQ VS: 17 points back
Credit.com, EX VS: 17 points back
Bank of America, FICO: 21 points back
Credit Karma, VS: 25 points back
Credit.com, NES: 26 points back
As you can see, there's a 26-point spread between the Barclays FICO score and the Credit.com national equivalency score. This huge difference should lead you to wonder, "With all these scores, which one is most reliable?"
In our opinion, your FICO scores are the most important because these are the scores that most lenders use to determine your creditworthiness.
Free FICO Scores Are the Best Credit Scores for Loans
Because of this, you should consider using free credit score sites that give you FICO scores. Experian and Discover meet this criterion; both give you a score based on FICO 8, one of the more recent FICO scoring models.
Now, those FICO scores will vary depending who generated them: Experian, TransUnion or Equifax.
This variation in scoring is due to the fact that these three bureaus gather slightly different information.
Basically, the nuances in information are like ingredients for a chocolate-chip cookie recipe. While the recipe's measurements and directions are the same (FICO scoring models), each cook will add their own twist – maybe a dash of cinnamon, a mixture of flower and oats or dark chocolate chips.
The Final Free Credit Score Websites Comparison: Which Site is Best?
In an ideal world, the best site would be the one that gives you a FICO score updated daily.
Experian's CreditWorks membership offers this option, but you'll have to pay more than $20 a month to get it.
If we could narrow down one site as the best free credit score website, we'd have to say you'd be in the best financial shape if you used a combination of Discover's Credit Scorecard (Experian FICO 8) and Credit Karma.
We like Discover's Scorecard because it's free and it gives you an Experian FICO score you'd normally have to pay for through Experian. However, the drawback to this score is that it's not updated regularly.
To counteract this, we suggest signing up for Credit Karma's free credit scores and credit reports. These scores are updated weekly, which means you can keep a pretty close eye on your scores and spot any sudden increases or decreases.
Read Next: Why Credit Scores Drop