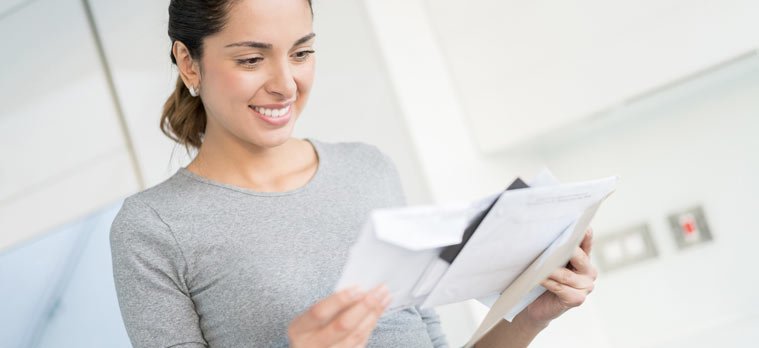 Bad credit scores keep you in a cycle of debt, making you an undesirable client for banks and putting you in a weird catch-22 where you need credit to build your score but you can't get it precisely because of your bad scores.
One of the solutions that banks and credit unions have come up with is something called the credit builder loan.
The credit builder loan isn't a loan in the way that you're probably thinking. Yes, you fill out an application. Yes, the bank or credit union approves you for a certain amount and, yes, sometimes you won't get approved.
However, things work a little differently with credit builder loans. Exactly how they differ from normal loans and why they might be a good option for you is what we're going to unpack in this article.
To get a comprehensive view of what these loans are like, we talked with Fig Loans Founder Jeff Zhou and Dara Duguay, executive director of the Credit Builders Alliance.
These sources, as well as our own research, will help you understand why credit builder loans exist, what they do and whether or not they are truly beneficial for the consumer to build or improve bad credit and raise credit scores.
Loans to Build Credit: Why They're Different
Credit builder loans are designed a little differently than the average loan.
How a Normal Loan Works
If you're getting an auto loan or a personal loan, you apply through a financial institution (bank, credit union, non-bank) and wait nervously for the decision.
When you're approved, the financial institution will send the money to the person selling the car or, in the case of a personal loan, directly to you.
You can use that money wherever and whenever you want. However, you've got to pay it back every month. Your monthly payments consist of interest and principle.
Your APR determines your interest payments. The higher the interest rate, the more you'll pay in interest over the life of the loan.
The loan is set up in a way that makes you pay a lot of interest during the first few years and less on the back end of the loan.
This way, the bank/credit union gets the bulk of their interest payments up front.
"Principle" refers to the actual amount of the loan. If a car you bought was, after all the fees and taxes, $10,000, then your principle would be $10,000.
In the last years of repayment, you're putting more money toward the principle because the interest payments dwindle.
How Credit Builder Loans Work
Credit builder loans and other types of loans for people with bad credit have the same basic structure of interest payments and principle payments: more interest up front, more principle on the back end.
However, there are some huge differences you need to know.
Money Comes at the End
The main point of differentiation between credit builder loans and normal loans is that, in most cases, the bank doesn't send you the money until after you pay off the loan.
Why? Because they goal isn't to give you money but to build your credit. Therefore, the most important aspect of these loans is not how much you'll get at the end, but how many on-time payments you made during the repayment period (more on that later).
Fees Are Lower
Another thing you'll notice is that credit builder loans may actually have fewer fees because the point isn't really to gouge you, but to help you get better credit.
Now, these tendencies are the kinds of things you'll find at a reputable financial institution, not at a payday lender whose only concern is to make money off fees and prolong your loan repayment to get more fees (advanced-fee loan scams fall into this latter category, too).
Credit Unions Offer Them
Another difference you'll notice is that most credit builder loans come from credit unions, which are smaller, membership-driven financial institutions that have a little more leeway than banks to create products for consumers with bad credit.
This is why you won't really see too many big banks offer credit builder loans: Chase, Wells Fargo and Bank of America, for example, don't offer credit builder loans.
How Credit Builder Loans Can Improve Bad Credit and Raise Credit Scores
During our research of credit scores and the various scoring models used by credit bureaus Experian, Equifax and TransUnion, we've found that credit scores are most influenced by on-time payments.
For example, the FICO score is the one that most lenders use when they're considering you for a loan. If you have any payments in the past seven years that were more than 30 days late, then you'll get a negative mark on your credit history and your scores will go down and stay down for a long time.
While you can't change the past, you can change the future by making your payments on time every month. Each time you do this, you're showing lenders that you're reliable and trustworthy. The more on-time payments you make, the higher your credit score will go.
Credit builder loans give you the chance to raise your credit scores because they: 1. Require monthly payments, and, 2. Report those payments to the credit reporting bureaus.
Those bureaus run your repayment record through their scoring model and will, over time, increase your score because they'll see you're making consistent, timely payments to the lender who gave you the loan.
Lenders Should Report Your Payments
Now, you'll want to verify with the credit union or bank that they report your payments to the credit bureaus.
This is one thing that many payday lenders won't do, says Jeff Zhou, founder of Fig Loans, a socially responsible financial lender who works with Houston-area nonprofits to help get borrowers on their financial feet through micro-lending and credit counseling.
"One lender we found would only report credit after 20 loans because you've reached a certain level of status," Zhou said. "The cost to implement credit reporting isn't that high. So, what we've found is that lenders who claim there's a cost to it or you need to have some level of credit, it's a bold-faced lie."
Fig Loans worked with Credit Builders Alliance in order to get their clients' payments reported to credit bureaus.
Dara Duguay, CBA's executive director, reiterated why credit builder loans are an instrumental – and often effective tool – in raising credit scores, especially for "credit invisibles", consumers who don't have credit scores and often can't get credit because of it.
"I think credit builder loans are extremely effective," Duguay told us. "We find that people who can pay on time, if they start out credit invisible, usually can, after six months, get up from subprime to 620 if you start from the beginning, which is zero."
A Quick Word About Why Your Credit Score Matters
There are two types of people, generally speaking, who apply for credit builder loans: people who have bad credit and need the money and people who have bad credit and want better credit.
The latter group is going into their loan with the right mindset when it comes to credit. We've written extensively about credit scores, how they're formulated, why they drop and how you can get good scores.
But, Dara brought up an aspect of your credit scores that you may not think about.
"You need to build a credit history and the reason for that is that your credit history isn't something that you only need for loan products like credit cards. Fifty percent of employers pull your credit during the hiring process," she said. "We're finding a vast majority of landlords will pull a credit report as part of the screening process. A lot of people we work with want to get out of a bad neighborhood and move into a better neighborhood but their credit history bars them."
With all this in mind – what credit builder loans are and how they build credit – let's move on to some examples of these loans.
Credit Builder Loans From Chase, Bank of America & Wells Fargo: Not Many Choices
You may think that all the big banks offer credit builder loans because there's such a big need from people without credit or those who have bad credit and are trying to repair their credit scores.
However, that's just not the case because banks don't tend to make a lot of money on credit builder loans because the loan amounts tend to be under $1,000.
We searched credit builder loans from Chase, Bank of America and Wells Fargo and could only find Wells Fargo secured loans with balances that started at $3,000, a number that is cost-prohibitive for the kind of consumer looking for a credit builder loan.
Credit Builder Loans from Credit Unions & Small Banks: Plenty of Choices
While banks aren't usually fond of credit builder loans, credit unions are a different story, Dara said. That makes sense – big banks have to answer to investors who want to make big returns on their money. Credit builder loans don't offer those big returns because fees and APRs are lower.
"Credit unions tend to be more local, they tend to have stronger relationships with their customers than big banks do," Dara said. "They tend to be more flexible in the products they offer."
We did a quick search of credit builder loans from various credit unions and small banks across the country and found the following data:
6-18 months depending on amount
| | Loan Amounts | APR | Length | Fees |
| --- | --- | --- | --- | --- |
| Metro Credit Union (Boston) | $500-$3,000 | 4.10% | Up to 24 months | $0 |
| City National Bank | $1,000 | 9.99% | 12 or 24 months | $10 early termination fee |
| Republic Bank | $500-$1,500 | 5.357%-8.285% | 12-24 months | $10 processing fee |
| Freedom First Federal Credit Union (Roanoke, VA) | $250-$750 | As low as 2.24% | 6-18 months depending on amount | $0 |
One of the things we learned in our research of these various regional banks and credit unions is that there is some variation in how the credit builder loans work.
For example, Freedom First's credit builder loans are kept in a savings account but, unlike what you'd get from Republic Bank, you can withdraw money in amounts equivalent to the payments you've made a customer service rep told us.
Advantages of a Credit Builder Loan
There are several advantages you get with a credit builder loan that you won't find with, for example, a secured credit card for people with bad credit.
First, you're getting some pretty amazing APR's depending on the length and amount of your loan.
Usually, lenders will charge you high APRs (25% and higher) because of your low credit scores, so it's refreshing to see smaller financial institutions like these banks and credit unions offering rates you'd have a hard time finding a credit card or a payday lender.
We also really like how you'll pay low or no fees to start your account. For example, many of the secured credit cards we've researched will charge you an annual fee of at least $30 to use their card.
We also like how credit builder loans, for the most part, don't let you access your money until you've "paid back" the loan.
The risk of owning a secured credit card means you could max it out and not have the money to cover your balance, a factor you don't have to worry about with credit builder loans.
Disadvantages of Credit Builder Loans
We'd say the most limiting factor of these kinds of loans is that, in most cases, you can't withdraw your money until you've paid it all back. Now, this is a good thing in the sense that you won't overspend.
However, if you need a loan fast and you have bad credit, this just won't work and a secured credit card may be a good solution.
But even a secured credit card presents a difficult situation. Either you'll be asked to front $200–$500 as an initial deposit, or you can go with an unsecured card for bad credit that charges you hefty up-front fees.
Either way, you're going to pay out of pocket and that may not be possible for you, depending on your financial situation.
Another disadvantage to credit builder loans, Dara Duguay said, is that the Consumer Financial Protection Bureau's research shows that consumers with no credit score find more success with the loans (on-time payments, credit score increases) than consumers with bad credit scores who have other loan and credit balances they're dealing with.
"The CFPB said that CBL's are least successful with people who have other debt obligations and most successful for people who want to build credit," Dara said.
She went on to point out that credit unions tend to hand out credit builder loans regardless of the borrower's situation. The fact that they may have bad credit instead of no credit doesn't necessarily influence the credit union's decision.
Closing Thoughts: Finding the Right Credit Builder Loan
There are a lot of financial products out there offered by many different financial institutions. Credit builder loans are unique in that only certain banks and credit unions offer them.
Therefore, you don't have to worry too much about coming across scams or shady tactics if you stick with a local credit union.
As for red flags, both Jeff Zhou and Dara Duguay emphasized the importance of verifying that the credit union or bank will report your payments to at least one – two or three is ideal – credit bureaus.
This guarantees that the payments you're making to strengthen your credit scores are actually being reported to the people who generate your scores.
That being said, Dara pointed out that credit unions tend to cater to specific clients. For example, Navy Federal Credit Union only offers accounts to members of the military and their families.
"Quite frankly, I think all credit unions are good options," Dara said. "The problem with credit unions is that you (sometimes) can't qualify because you have to have specific memberships."
Keep in mind that the length of your loan usually changes based on the amount you're borrowing, as does the loan's APR.
The Final Word: Credit Builder Loans, When Handled the Right Way, Are Great
As we mentioned earlier, credit builder loans are best suited for consumers who don't have a lot of other debt and financial obligations. Having a single loan to pay off means you can focus on that one loan and pay it on time, every month.
A patter of on-time payments will steadily increase your score from zero to the low 600's, at which point you'll have more choices for credit cards and, if you need it, a loan.
On top of that, building up your score will make it easier to find an apartment, get utilities without having to put down a security deposit and, in some cases, become a stronger candidate for a job.
If you think credit builder loans are a good fit for you, head to the CBA's website and use their search tool to find a credit union near you.
Also, consider applying for a secured credit card. Dara pointed out that pairing a secured card with your credit builder loan (and paying them on time) shows you can handle several types of credit and that will, according to current scoring models, increase your credit scores.
Read through our guide to credit cards for bad credit to find out which cards in today's market are best suited for your particular situation. The guide takes a look at each card's fees, interest rates, credit limits and rewards opportunities.