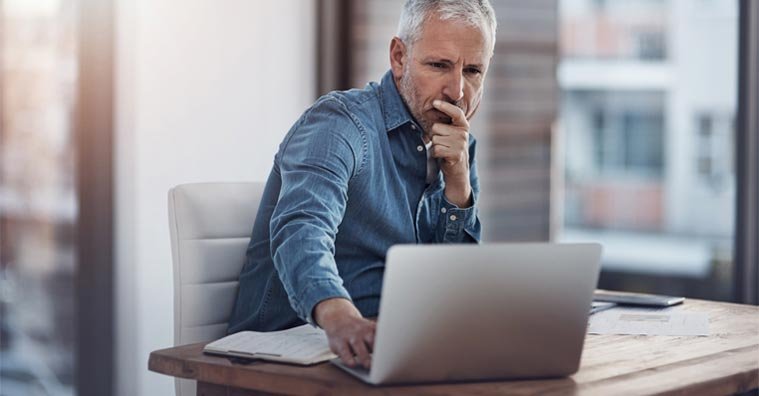 Equifax did not have a good year in 2017.
Hackers snuck inside Equifax's servers and had access to the personal information of hundreds of millions of consumers. In response, competing bureaus TransUnion and Experian launched a serious marketing campaign pushing their credit-lock services.
This new onslaught security concerns and opportunistic marketing brought credit locks and credit freezes back in the national dialogue, a dialogue that resulted in confusion among consumers – what's the difference between a lock and a freeze?
Here's one quote on the MyFICO forums that sums up the confusion well:
"What is the difference between a freeze and a lock? I am on (the) TransUnion website and [...] it is confusing the heck out of me. I see on Experian they use the word lock as well as the word freeze."
Well, as it turns out, credit locks and credit freezes are very different things that accomplish similar goals.
Over the course of this article, we'll explain what Experian and TransUnion's credit locks do and how they differ from the credit freezes you can do through the bureaus.
Along the way, we'll include the insights of industry experts, including white-collar crimes expert Steven J.J. Weisman and Tracy Becker, president of credit consulting firm North Shore Advisory.
What Is a Credit Lock?
In its most basic form, credit locks are services offered by Experian and TransUnion that "lock" your credit reports from both of those agencies.
These locks come in handy when you're afraid someone has stolen your identity. When someone takes your personal information, they can use it to open credit accounts.
In practice, a locked credit report from Experian and TransUnion prevents any creditors from seeing your credit report from those agencies.
So, if you do a credit lock on your Experian or TransUnion report, the next time Chase, for example, checks your credit scores, they won't have access to either of those reports.
Remember how we mentioned that TransUnion and Experian marketed their lock services pretty heavily after the Equifax breach? Well, they saw that consumers were afraid and they tried to parlay that fear into new customers via their credit lock products.
Equifax's Description of Their Credit Lock Service (Free)
Equifax offers their credit lock service – "Credit Report Control" – as part of their Trusted ID Premier membership, a program that normally would cost a monthly fee but that's free for a year to all people affected by the breach. To get that free year, you'll need to sign up before January 31, 2018.
To find out if you qualify for the free year of credit monitoring and locking, head to Equifax's data breach website.
Their website doesn't offer much marketing about the service, something you'll notice is very different than what TransUnion and Experian have on their sites. This subdued approach is understandable; there's not much for Equifax to brag about in the wake of their breach.
But, simply put, Equifax explains their credit lock as a simple process through which you can prevent creditors from accessing your credit history.
TransUnion's Description of Their Credit Lock Service ($19.95/month)
Here's how TransUnion describes their credit lock program:
"From Target to Anthem, breaches have become the norm. As sensitive information is exposed, one of the fears people have is an identity thief will use that information to get ahold of their credit ... Here's why TU Credit Lock may be the most revolutionary.
"TU Credit Lock is a credit protection tool only available to TransUnion Credit Monitoring members. With just a click or swipe, you can use it to lock your TransUnion credit report. When locked, your TransUnion credit report can't be accessed by creditors. If they ask for it, their request will be denied."
TransUnion's credit locks aren't stand-alone services you buy; they're packaged in the company's credit monitoring service, just like Equifax and Experian.
Experian's Description of Their CreditLock Service ($24.99/month)
Here's how Experian describes their credit lock:
"Wouldn't it be great if locking your credit report not only blocked someone from opening new accounts but helped you keep an eye on existing ones as well? The same way that you secure other valuables—from important documents to fancy jewelry—to protect them, you can help do more for information as important as your credit by locking it away from intruders.
"Experian's CreditLock allows you to do all that and more … you can lock or unlock your Experian credit report whenever you want ... If someone tries to access your locked report, you'll immediately receive a notification."
Like TransUnion, Experian won't let you purchase CreditLock by itself. You have to pay for the company's CreditWorks Premium security suite ($24.99/month) to access it.
A Quick Critique of TransUnion, Equifax and Experian
As you can see, both companies market their lock products as a way to protect your information from creditors and, as it turns out, an easy way to unlock your reports so that specific creditors can access it.
It basically amounts to a deadbolt on the front door of your house, apartment or condo. A friend knocking at the door? You can check who it is and unlock the door for them. A stranger looking shady on your stoop? You can keep the door locked.
Sounds like a great concept, right? Well, says Boston-area attorney and identity theft expert Steven J.J. Weisman, it's not quite as great as it seems.
"Credit bureaus tout their credit locks as being more convenient and tie them into other services. However, the truth is that you are better off with a credit freeze than with a credit lock," Weisman said.
Why are credit freezes better? We'll get to that in a few minutes, but, before we do, we're going to investigate what a credit freeze is.
What Is a Credit Freeze?
Whereas a credit lock is a product offered by credit bureaus whose features, price and restrictions vary by the bureau, there is only one credit freeze.
Also known as a security freeze, this tool freezes access to your credit history for as long as you want. If a lender needs to access your report, you can unfreeze your credit profile temporarily to allow the check.
"A credit freeze does not keep you from opening a new account," the FTC's credit freeze page says, "but if you're doing (this), you'll need to lift the freeze temporarily, either for a specific time or a specific party."
You'll have to file a freeze with each of the three credit bureaus and each of them will charge you a fee for starting the freeze or temporarily lifting the freeze. That fee, though, depends on where you live and if you're a victim of ID theft.
TransUnion's Credit Freeze page has a table of all the fees by state. Credit freezes are free in all states for victims of ID theft and no matter where you live you won't have to pay anything to end the freeze.
For those who aren't victims of ID theft, here's what you can expect to pay to enact a credit freeze. In many cases, the fee to temporarily lift the freeze is the same, but in some states, the temporary lift is priced differently, but it's never higher than $10:
$0: CO, CT, D.C., IN, ME, NJ, NY, NC, SC
$3: GA, MT, NE
$5: AK, AZ, AR, DE, HI, KS, MA, MN, MO, ND, OH, WV
$7.50: TN
$10: AL, CA, FL, Guam, IL, IA, KY, LA, MI, MS, NV, NH, NM, OK, OR, PA, PR, RI, SD, TX, UT, VT, VI, VA, WA, WI, WY
The reason why the fees change from state to state is that credit freezes are governed by state laws, something we'll talk about when we compare credit locks to credit freezes.
If you want to get into the minutiae of what those laws entail, one of the best resources is the National Conference of State Legislatures credit-freeze page.
While the credit freeze is a more severe way to lock down your credit, it's not without its flaws, Becker told us.
You have to use a PIN to access the ability to lift your freeze or end it, something that tends to frustrate consumers.
"I have found most people forget the PIN number associated with the freeze and wind up having a tough time when they are trying to get an important type of credit like a mortgage," she said. "If they cannot remember the PIN, it could take time to unfreeze the credit."
Credit Freeze vs. Credit Lock: Is One Really Better Than the Other?
The real question behind all of these comparisons is whether or not one is actually better than the other.
Steven Weisman believes credit freezes are a stronger option because they're backed by state law.
"Credit freezes are governed by laws that protect you, while credit locks are creations of the credit reporting agencies pursuant to contracts which they can change at will," Weisman. "The liability of the credit reporting agencies is clear by law when a credit freeze is used."
And, because these bureaus are packaging their credit locks inside services that cost more than a monthly subscription to Netflix and Hulu combined, Weisman said he doesn't believe they truly have the consumer's best interest in mind.
"Quite frankly, I don't trust any of the credit reporting agencies to have our best interest as their primary motivation," he said. "I believe you are better off choosing to put a credit freeze on your credit report at each of the three major credit reporting agencies rather than a credit lock."
Tracy Becker from North Shore Advisory believes that both options are, as she put it, "overkill," asserting that a fraud alert is actually more helpful than a credit freeze or lock.
Becker brings up an interesting point. Fraud alerts are free and convenient. Basically, Becker said, each bureau will make a note on your report that requires all creditors call you when an application for credit has been filed.
They speak with you over the phone to get your permission to proceed with the application. If it's a fraudulent application, you can deny it.
"For me," Becker said, "this is the best option since it forces the creditor to contact you for permission and allows credit to be pulled without the consumer having to do anything."
What makes a fraud alert even easier is that you only have to request it from one bureau; once they've got the request, they notify the other bureaus.
Fraud alerts are good for three months and can be renewed.
Is a freeze really better than a lock? Well, that depends on how many times you anticipate needing to do a temporary unfreeze to get new credit. If you've got plans to open a new credit card, get a car loan and buy a house, then you're looking at paying up to $30 in charges depending on where you live.
Still, that fee would be less than two months of credit monitoring and the included credit lock you'd get from the credit bureaus.
Justin LaVelle, chief communications officer at BeenVerified, summed it up well when he said each service has its strengths and weaknesses.
"There isn't a whole lot of difference between the two other than you may think of a credit freeze as a little more protective, but not much," LaVelle said. "Neither is foolproof."