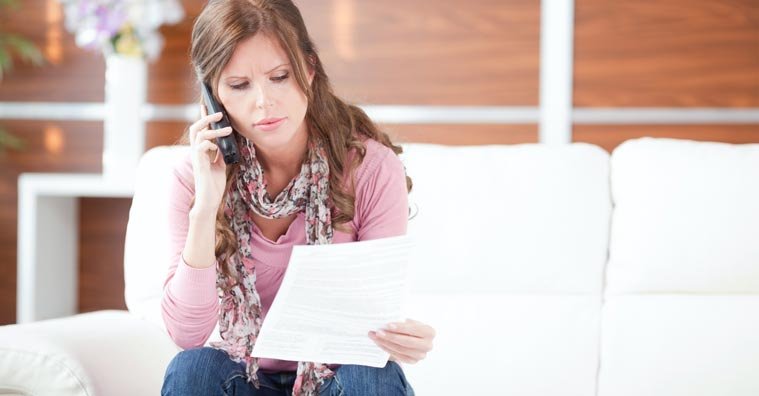 When thinking about a positive customer service experience in the past, what comes to mind?
It likely involved a representative who was upbeat, listened to your concerns, and who addressed them in a professional manner.
In fact, this person might have gone the extra mile to make sure you were satisfied and wouldn't need to call back.
On the other hand, poor customer service experiences—we've all had them!—probably involved long hold times, aloof, disinterested representatives, and multiple calls to solve an otherwise simple problem.
You might have even requested a manager, but were met with much of the same resistance.
In most instances, companies large and small understand that their customers are the lifeblood of their business, so less-than-stellar service is a relatively rare occurrence.
When it does happen though, it could be related to a lack of training, ineffective management, or simply because someone was having a bad day. We're all human, and sometimes we make mistakes.
But what happens when a company purposefully uses poor (or downright awful) customer service as a cornerstone of their business model?
What if a company has someone available to answer your call, but ultimately has no intention of providing any kind of meaningful service?
What can you do if you are trying to stop an automatic debit payment but the company refuses to work with you or makes it extremely difficult?
Getting your bank involved can help. In this step-by-step guide, we will show you how to dispute an unauthorized credit card charge, stop an automatic debit payment, and how to get your hard-earned money back.
Before we get to the actionable advice though, let's briefly outline where you're most likely to encounter purposefully poor customer service.
The Connection Between Free Trials & Unethical Customer Service
"I ordered the trial 12/11/2014. I called to cancel because I couldn't see a change... The woman told me maybe you haven't [given] it a chance, try it for a little longer and if you still want a refund we will be happy to give a full refund. She said to call back before Jan. 7th. Well, I didn't get a chance, I got a package in the mail for more product that I didn't order. I called back to tell them and they said 'Oh you missed your deadline to call back.' I told her that I had until the 7th, she said "No, it was the 2nd.' Needless to say, we didn't agree." – Janice, talking about her experience with DermAktive.
Here at HighYa, we've watched (and warned) as hundreds of new trial-only products have emerged on the market; everything from anti-aging products to nutritional supplements. With these, you'll typically be charged a minimal amount up front to cover S&H and will receive a full 30-day supply in return.
However, once your trial has expired after a period of between 10 and 14 days, you'll be charged an astronomical amount of money for the full price of the supply you already received, and will also be enrolled in the company's autoship program. This means you'll continue receiving a regular supply of the product and your credit card will continue being charged until you call to cancel.
See Also: Exposing the Widespread Scam of Trial-Based Anti-Aging Wrinkle Creams
Think about it this way: free trials get you in the door, autoship programs ensure you'll be continuously billed, and the icing on the cake is poor customer service, which makes getting a refund and stopping an automatic payment extremely difficult.
After all, once you're dissatisfied enough with a product to go through the hassle of requesting a refund, the last line of defense rests with this poor customer service.
And for companies that use underhanded tactics to make money (versus providing useful, high-quality products), this will be their strongest defense yet—so it's up to you to play smart offense.
With this in mind, what can you expect when you encounter such customer service?
Not Your Typical Customer Service
"Customer service trained to refute any claims I had. Their answers are from a script. It's impossible to get your money back. I've learned my lesson." – Michael, recounting his experience with GC180 XT.
Remember all of the great customer service qualities we talked about earlier? Understand that you'll experience none of that here.
Instead, you should anticipate that the company will fight you at every turn since their primary goal is to frustrate you so badly that you'll throw your hands up in exasperation. They have your money and intend to hang on to it for as long as possible, so they're not going to give it back easily.
In many instances, these customer service representatives will be openly hostile by berating and belittling you, yelling at you, calling you names, putting the blame on you, and even hanging up. Often times, this personnel is outsourced from a non-English speaking country.
No management will be available to assist (we've even heard of the same representative trying to convince a customer that they're also a manager!).
"These customer service representatives will be openly hostile by berating & belittling you, yelling at you, calling you names, putting the blame on you & even hanging up."
Some customer service personnel will go so far as to tell you a boldfaced lie, claiming that your trial or subscription is canceled, when they're as active as ever. We've even read customer reviews claiming that they continued to be charged under an autoship program, but without receiving any product.
Now you're in a pickle. On one hand, you could do exactly what the company wants, roll over, and play dead. On the other, you could get what's rightfully yours by playing a little hardball. Now, we'll show you how…
How to Stop Unauthorized Automatic Debit Payments: Steps to Getting Your Money Back
"I received my bottle of TLS Hair fourteen days ago. I just called them to cancel my order and they just responded with "Is there anything else I can help you with and have a nice day.' I told them that they couldn't have canceled it in five seconds and she then snapped and said it's just one click of a button and repeated herself with have a nice day and hung up on me. I'm not quite sure if she would have canceled it for sure, can someone help me?" – Tomikha, desperate for some answers after dealing with TLS Hair's customer service.
After just one call to an unscrupulous company, deep down, you probably understood that this was going to be an uphill battle. In between a lot of worrying, you may have attempted to call back on several occasions, only to be met with the same brick wall.
You lead a busy life though, and simply don't have time to keep running in circles with these people. So, to help you cut through the clutter and get on with your life, here's what you should do in just 3 easy steps:
1. Build Your Case
As we outlined in How to Deal with Customer Service & Get Results, grab a basic folder and document the time and date, and briefly describe every phone call you have with the company.
If most of your correspondence has been by email, print these in order of date and place them in your file (don't forget to keep electronic copies too!).
Also, try searching the company's website for their Terms & Conditions and refund policy, and print these out as well (we'll talk about why this is so important in the next section).
Whether by phone or email, you'll need to repeatedly show that you requested an RMA (Return Merchandise Authorization) from the company, which is required to process a return. Instead, these customer service reps will often be specifically trained to refuse to give you an RMA, or might always respond to your request by offering discounts or engaging in other stall tactics.
Be firm, stand your ground, and settle for nothing less.
Finally, search online for consumer advocacy websites like HighYa, where you'll likely find other customers who are experiencing something very similar. You can print out a few of these reviews and place them in your folder, or bookmark their addresses in your web browser.
Now, with all of this in order, it's time to stick it to 'em.
2. Dispute Unauthorized Credit Card Charges and Stop Future Automatic Payments
You're a good customer and you've taken the necessary time and effort to resolve the situation amicably, but it's just not going to happen. At this point, it's time to get your credit card company involved.
However, the reality is that many merchants are enrolled in some kind of autopay update program with their bank, which means that they'll receive notification if you simply change your card number. Then, the charges are likely to keep occurring.
Instead, you'll want to file a formal dispute with your credit card company. This way, all future automatic payments from a specific merchant will be stopped until the dispute is resolved.
Here, properly presenting your case to the bank can make all the difference between getting your money back and falling flat on your face.
Ultimately, this is because the credit card company essentially acts as the "middle man," and it's your job to prove that you were purposely tricked into being charged a different price and enrolled in an autoship program and that this is a common practice for the company.
One of the best ways of showing you were tricked is by taking them to the product's website and walking them through the signup process, or by showing the bank consumer reviews on sites like HighYa.
It's also important that you choose the correct dispute reason with the bank; common options include:
Misrepresentation/misinformation
Transaction not recognized or not authorized
Incorrect or mis-posted transactions (a double charge, for example)
Not as advertised
Not satisfied
Didn't arrive
Keep in mind that, while these are some of the most frequently used dispute codes, credit card companies can utilize hundreds (or even thousands) of different codes, depending on why the customer is calling.
In fact, some banks use software that automatically chooses codes based a cardholder's answers to a few select questions.
Otherwise, regardless of how unfair it might be, your credit card company might side with the merchant, and you'll be responsible for all the charges.
We covered the entire process in Your Complete Guide on Disputing Credit Card Charges, so we won't repeat the information here. Suffice it to say that, if you're going to file a dispute, this is a must-read.
In addition, it is important to understand how credit card merchant accounts work. In layman's terms, a merchant account is required for any business to accept credit card payments, whether online or off.
If you can prove that you've repeatedly requested a refund but have been unsuccessful in obtaining one, it's likely that the company has violated one or more sections of their merchant agreement.
For example, the VISA guidelines note that return, refund, and cancellation information must be "clearly posted." If it is (remember, you should already have a copy of this in your file) and you can prove that they're not living up to their end of the agreement, this can not only help you get your money back and prevent recurring charges, it could also cause the company to lose their merchant account.
3. What Happens After You've Filed a Dispute?
Upon filing your dispute and handing over all your hard evidence, the credit card company is legally required to provide a written response within 30 days.
In the mean time, they'll freeze any additional automatic charges from going through or provide you with a provisional credit, so you won't have to worry about recurring expenses during the investigation. In some instances, they might even advise that you cancel your existing credit card and have a new one issued.
During the process, your credit card company may attempt to contact the merchant, and if they also have a difficult time reaching them, the investigation will likely be concluded (in your favor) quickly.
On the other hand, depending on the evidence you provided in the first step, the merchant might provide proof that you willingly accepted their Terms & Conditions, which could cause the credit card company to rule against you and take back your provisional credit.
While the bank attempts to sort things out, the last step is to speak your mind.
Speak Up About Your Experience
"Signed up for the 'free trial' after which they debited my account $89.00 14 days later. I called them and they REFUSED to refund me -- this is a HUGE SCAM. There is a 30-day refund policy minus shipping charges. NO THERE ISN'T. I had to close my bank account as they continued to debit me an additional $89.43 the very next day and then a week later they debited an additional $44.72. This has been an ABSOLUTE nightmare. Customer service is RUDE, they talk over you. It's a scam and I also reported them to the BBB." – Melissa, who is frustrated with Elite Test 360.
Finally, do what Melissa has done by telling other consumers about her experience. Consumer advocacy websites are purposely designed to give you and millions of other consumers a platform where your voice can be heard.
More on Avoiding Scams & Shopping Smarter: