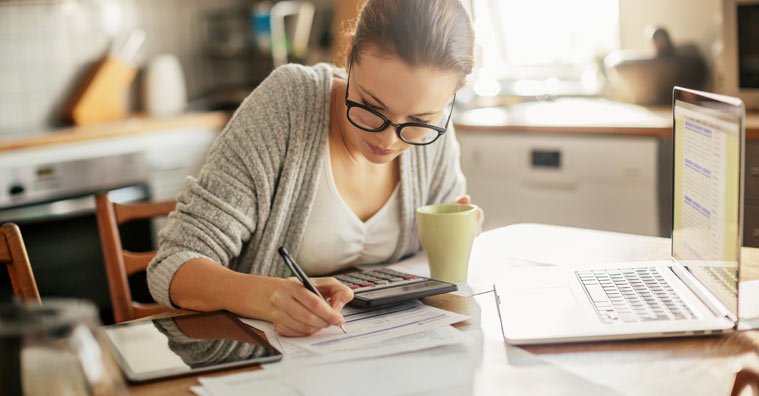 It's pretty hard not to run into the Discover it Cash Back and the Chase Freedom Unlimited when you're researching which cash back cards are best.
Both of the cards boast some impressive zero-interest offers but things get confusing when you start comparing their reward rates.
For example, Discover doubles the cash back you earn the first year but the standard cash back rate is 1%.
Meanwhile, the Chase Freedom Unlimited gives you a single rewards rate that racks up points you can use for cash but can also transfer to travel partners. Chase markets the card as a cash back card but doing so, in our opinion and based on our research, sells the card short.
Inevitably, you'll probably come to the point where you want to know which card is best. So, to help you sort everything out, we're going to analyze these cards based on the following criteria:
Intro cash bonuses
Cash back rate
Redemption options
Intro APR offer/Balance transfer fee
2017 J.D. Power ranking
Regular APR
By the end of our comparison of these two cards, you'll have a pretty clear understanding of what each one offers. We'll finish up our article with a summary of which card is best based on our research.
Before we jump into the various categories we listed, here's a table that shows the data we compiled:
| | Discover it Cash Back | Chase Freedom Unlimited |
| --- | --- | --- |
| Intro Bonus | Double points the first year | $150 after $500 spend, adding authorized user |
| Cash Back Rate | 1x - 5x | 1.5x |
| Redemption Options | Cash | Cash or travel transfers |
| 0% intro APR | 14 months | 15 months |
| Balance Transfer Fee | 3% | 5% |
| Regular APR | 11.99% - 23.99% | 15.99% - 24.74% |
| 2017 J.D. Power Ranking | #1 | #5 |
Intro Bonus Winner: Discover it
Intro bonuses are all about drawing in the consumer with promises of free cash. The Chase Freedom Unlimited pitches $150 if you can spend $500 in the first three months of owning the card. That spending requirement is very easy to reach for almost anyone, a fact that makes the bonus pretty much automatic.
The Discover it Cash Back takes a different approach, though. Rather than pushing a single number – $150, for example – they promise to double all the cash back you earn your first year. The card's cash rewards rate is 1% for most purchases and 5% for some purchases. All told, we think you could earn about 35,000 points your first year.
Those points, as with the Freedom Unlimited, are worth $0.01. So, 35,000 are worth $350. Since Discover doubles those points the first year, then you're looking at an up-front bonus of $700.
Based on our research, the cash value of those points is more than any other non-premium travel or cash back card; it's truly impressive.
Here's the catch to our calculations, though: 35,000 points is based on the spending habits of the average American family.
So, if you're an individual, you may not have as high of a spend the first year and 35,000 points may not be a possibility. But, what we do know is that you have to spend at least $7,500 in order to get as much cash back the first year as you would with the Unlimited's $150 bonus.
Our Discover calculations are also taking into account the fact that you'll do some spending in the 5x rewards categories, which is something we'll cover in the next section.
All told, the final tally is Discover, $350, and the Chase card, $150. For that reason, we believe the Discover has the better up-front offer.
However, you need to know one very interesting bit of information. Discover will give you your first-year match at the end of the first year. In other words, you'll have to wait for that $350 match for an entire year, whereas it takes up to 12 weeks for your $150 to show up in your Chase account after you hit the spending threshold.
In our opinion, it's worth it to wait an extra 8-9 months to earn around $200.
Cash-Back Rate Winner: Tie
As we mentioned earlier, judging the cash back rate of the Discover it and the Freedom Unlimited is tricky. The former goes with a 1% rate with 5% bonuses, while the latter rolls with a 1.5% rate and no bonuses.
Choosing the best one takes some digging, which we did. The Discover card has 5% bonuses that change every quarter. Here's a list of which types of purchases will get those bonuses in 2018:
Jan. – Mar.: Gas stations and wholesale clubs
Apr. – Jun.: Grocery stores
July – Sept.: Restaurants
Oct. – Dec.: Amazon.com and wholesale clubs
Using numbers we compiled and an article from Fortune, we've calculated that your quarterly spend in those bonus categories will be:
Jan. – Mar.: $784
Apr. – Jun.: $1,012
July – Sept.: $788
Oct. – Dec.: $630
The cash back you gain from all that spending is $160. When you add in the $217 you'd earn from all the other spending you do, your yearly total is $377.
The Chase Freedom Unlimited gives you $375 back on $25,000 spending, which is what we calculate as the amount of money the average family can put on their card.
The difference between the two cash-back rewards here is negligible, so we'll call it a tie.
Redemption Options: Chase Freedom Unlimited
Along with the total cash rewards you can earn with these cards, this section is one of the most interesting.
From a purely cash back standpoint, the Discover and Chase are pretty much a tie. However, as we mentioned a few minutes ago, the Freedom Unlimited offers more ways to redeem your rewards.
The Discover card limits you to cash redemption that's added as a credit to your balance. The Freedom Unlimited, on the other hand, allows you to transfer your rewards to 11 travel partners.
Here's how it works. You use your Chase card to buy a $1,000 TV. You earn 1,500 Chase Ultimate Rewards points that have a cash value of $15, or 1.5% of $1,000. Now, yes, you can use those points for cash and that's how Chase markets the card.
But, you can also transfer those points to the 11 travel partners we mentioned. Those partners are split into two categories: hotels and airlines. Your points are deposited into the hotel or airline's loyalty/frequent flyer account. We'll use Hyatt as an example.
Their loyalty program is known as World of Hyatt. You can transfer your Chase points to a World of Hyatt account, which means those 1,500 Ultimate Rewards points become 1,500 World of Hyatt points.
World of Hyatt points can be used for a variety of things at Hyatt hotels, but they're most often used to book free nights. Free nights start at 5,000 points. Based on the calculations we laid out in the previous section, one year of spending on your Freedom Unlimited card could get you enough points for seven nights in a Hyatt.
And guess what? That $150 intro bonus is actually 15,000 Ultimate Rewards points, so you can transfer those to a travel partner, too.
Because the Ultimate Rewards program has some many travel partners, there are a lot of uses for your points. Here's a list of additional ways to cash in your points:
Southwest Airlines flights starting at 18,000 points
United Airlines flights starting at 25,000 points
Marriott stays starting at 7,500 points
Ritz Carlton stays starting at 30,000 points
Intro APR Offer/Fee Winner: Discover it
This category is very straightforward. The Chase card has 15 months of 0% interest on purchases and balance transfers and the Discover card has 14 months of the same.
There are two key differences between these offers. First, while the Unlimited has a slightly longer intro period and its balance transfer fee is 5%, whereas the Discover card's is 3%.
On a balance of $5,000, you'd pay $250 to transfer it to the Chase card and $150 to send it to your Discover card. The $100 difference, in our opinion, isn't worth the extra month of 0% interest you get.
APR Winner: Discover it
To understand credit card interest rates, you need to know that there's usually a range of interest rates reserved for people of varying credit scores and credit history.
The Discover card has an APR that ranges from 11.99% to 23.99% while the Chase card ranges from 15.99% to 24.74%.
For sake of comparison, we're going to show you how much interest you'd pay for the lowest and highest APR's based on an average balance of $5,000 a day for a year:
| Card | Rate | Interest Payment |
| --- | --- | --- |
| Discover | 11.99% | $599.50 |
| Chase | 15.99% | $799.50 |
| Discover | 23.99% | $1,199.50 |
| Chase | 24.74% | $1,237 |
The clear winner here is the Discover card. However, remember that the Chase Freedom Unlimited has one extra month of 0% APR. We'll discuss in the next section how that fact affects your APR.
Interest Over Time, Intro APR Offers Included: Discover it
Credit cards are a multi-dimensional financial product. What that means is that you have to take a bunch of factors into account when decided which card is right for you.
The Discover is the winner in APR and the Freedom Unlimited is the winner in Intro APR. How does that look over two years? To answer that, we'll keep using the example of a $5,000 average daily balance.
Over the course of 24 months (14 months of 0% + 10 months 11.99%), you'll pay $499.50 in interest for that balance if you use the Discover it. The Chase Freedom Unlimited will cost you $599.60 over the same period of time.
While the Chase card has one extra month of 0% APR, over time, the 15.99% non-intro APR really adds up, costing you about $100 more than the Discover card.
2017 J.D. Power Ranking Winner: Discover it
Trying to nail down exactly how happy or unhappy consumers are with a certain credit card is a pretty tough task. There are dozens of sites out their that have consumer reviews about cards; some of those sites have up-to-date reviews and some don't.
So, to get an objective, unbiased sense of how customers enjoy Discover cards compared to Chase cards, we took a look at the data from J.D. Power, an unbiased research company who conducts surveys about consumer satisfaction.
In their 2017 U.S. Credit Card Satisfaction Study, they found that Discover had the second-most satisfied customers behind American Express. From 2014 to 2016, Discover ranked first.
According to J.D. Power, Chase's customer service ranks below the industry average, finishing fifth for the second consecutive year.
The Final Verdict: Discover it Edges Out the Chase Freedom Unlimited
After reviewing each category, our research shows that the Discover it is the smarter option for consumers with or without debt:
Intro bonus winner: Discover it
Cash-back rate winner: Tie
Redemption options winner: Chase Freedom Unlimited
Intro APR offer/fee winner: Discover it
APR winner: Discover it
Interest over time, intro APR offers included: Discover it
2017 J.D. Power ranking winner: Discover it
The Discover it Cash Back card is the clear winner here, taking five of the seven categories. On paper, it's an easy choice. But in real life, it's not so simple.
For example, the Discover's intro bonus offer of double rewards gets paid at the end of the year whereas the Chase card's $150 bonus comes within weeks of spending $500. It's hard to say no to a quick $150 when the alternative is $300 in eight or nine months.
Second, the Chase Freedom Unlimited's transfer partners can be an attractive option for people who want to cash in their points for travel.
If that's you, we can understand why you'd want to lean toward the Unlimited. But know this – four out of every ten consumers in the United States who have credit cards carry a balance of around $16,000.
Just a 4% difference in APR can cost you a considerable amount in interest payments, especially if you're carrying a high balance on your Chase card, a difference so great that it could potentially cancel out any added value you get from using your Ultimate Rewards points for travel instead of cash.
Taking the long-term, honest look at a credit card is hard; we get it. Everything about today's credit card rewards world is focused on the here and now. But, based on our research, we think that, in the long run, you'll benefit more from owning the Discover it than the Chase Freedom Unlimited.
» Read Next: Best Cash Back Credit Cards