Do CBD-Infused Creams, Oils and Other Products Really Work?
Those with chronic, deep-seated pain from inflammatory conditions often find relief with topical CBD creams, oils and other formulations. Learn more about CBD and ways it can combat pain.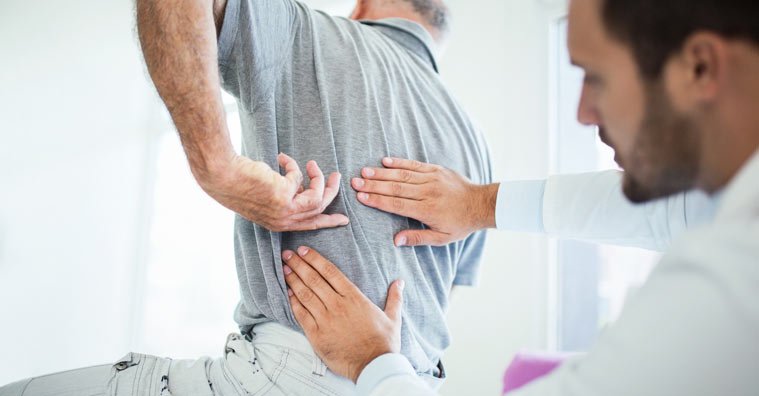 CBD – or cannabidiol – is one phytochemical of the cannabis plant that's infused into oils, creams and other formulations for pain relief.
People who use CBD to relieve pain include those with chronic, deep-seated pain stemming from inflammatory conditions, as well as those with neuropathic pain, muscle pain or post-surgical pain.
Experts on this topic say that anyone in any type or degree of pain would be a great candidate for CBD, as most pain is due to inflammation.
This article takes a comprehensive look at the use of CBD specifically for pain relief. We've obtained input from three experts on this topic, including a Medical Doctor, a Certified Herbalist and a company owner that works with the nation's top naturopathic physicians for inflammatory and autoimmune diseases.
We cover a range of sub-topics, including the uses and benefits of CBD, how CBD relieves pain, potential side effects, myths about CBD and other related factors.
Keep in mind that this article is not intended as medical advice. Before you try any product containing CBD, talk to your medical provider, first.
What Is CBD?
Simply put, CBD is one phytochemical of the cannabis plant.
"There are over 500 individual plant constituents in the plant, and CBD is one just of them – THC is another," explained Daena Horner, a Certified Herbalist with Whole Body Herbs and assistant manager at Capitol Drugs in West Hollywood, California.
Horner has been working with plant-based medicine for more than a decade, and CBD/hemp has been a part of her toolkit for a number of years. Capitol Drugs has been carrying CBD products for the last three years with great feedback.
When people refer to just the CBD, with no mental high attached, they are actually referring to what is legally distinct from marijuana and called "hemp" – legally defined as having less than .3% of THC content, the part of the plant that gets someone "high," Horner noted.
THC, well known as the chemical component found in cannabis flowers, produces a psychoactive high when inhaled or ingested, explained Dr. Jean Talleyrand, founder and Chief Medical Officer of MediCann in Oakland, California, and co-founder and Chief Medical Officer of The Clinical Endocannabinoid System Consortium in San Diego, California.
Dr. Talleyrand has been involved in the medical cannabis Industry for fourteen years. During that time, MediCann-affiliated physicians have performed more than 300,000 evaluations of patients using cannabis for medical purposes.
Two years ago, Talleyrand co-founded a non-profit clinical research consortium for the study of the Endocannabinoid System. Their flagship program, The Dosing Project, is an observational study designed to determine dosage in milligrams per kilogram body weight of cannabis products currently being used for specific medical conditions. Dr. Talleyrand recently released the first results of their study on smoked cannabis flower for pain and sleep at the 2018 Emerald Scientific Conference in San Diego.
"CBD, or cannabidiol, is THC's sibling chemical," Dr. Talleyrand said. "They are both produced from the same precursor chemical, CBG or cannabigerol."
CBD vs. THC
A cannabis plant will either produce THC or CBD based on its genetic makeup, similar to how a carnation might be either red or white, Dr. Talleyrand said.
"As well, the determining gene sometimes expresses both THC and CBD at the same time, similar to how a carnation might be pink," Dr. Talleyrand noted.
Unlike THC, CBD does not produce a psychoactive high.
"Similar to THC, CBD reduces inflammation, pain, anxiety, in addition to several other important medical activities," Dr. Talleyrand said.
Historically, most cannabis growers cultivated cannabis for the psychoactive high, he said. "Plants containing CBD were immediately thrown away as duds," Dr. Talleyrand said.
He noted the case of a little girl named Charlotte with Dravet's Syndrome, a rare epilepsy disorder. Her use of CBD to virtually stop her seizures was exposed by former Surgeon General Sunjay Gupta, M.D. and CNN.
"CBD became popular as patients realized benefits from the cannabis plant without getting high," Dr. Talleyrand said. "Chemically, CBD acts differently than THC. If the endocannabinoid system were an engine, THC would be the gas to the engine and CBD would be the oil to the engine."
CBD Uses and Benefits
Mainly, CBD is an anti-inflammatory, which means it will have great pain reducing properties, said Tj Schoenborn, owner of LuZa Oil, located in both Colorado and Wisconsin.
"But what should not be overlooked is that fact that inflammation not only causes pain but a host of other health conditions have been shown to be caused from inflammation," Schoenborn said.
Schoenborn's company has been in the CBD and hemp industry as growers, extractors, and manufactures for nearly three years, and works with some the nation's top naturopathic physicians for inflammatory and autoimmune diseases.
Cannabidiol is non-psychoactive, and produces many beneficial effects through multiple pathways, he said.
"While we cannot make medical claims, full spectrum CBD rich hemp medicines are often recommended by progressive physicians in the treatment of nerve damage, psychosis, inflammatory conditions, AIDS, chronic pain, diabetes, epilepsy, cancer, depression, anxiety, bipolar disorder, bone disease and age-related disorders such as Alzheimer's and dementia, among others," Schoenborn said.
Anecdotally, CBD has been used for pain, inflammation, seizures, cancer, diabetes, Parkinson's disease, Multiple Sclerosis Spasmodic Dysphonia – and even alopecia, Dr. Talleyrand said.
"Whether all these conditions are truly helped by CBD or the excitement of a new treatment is creating a placebo effect is uncertain," Dr. Talleyrand noted. "Good clinical studies are necessary to truly determine efficacy. The Clinical Endocannabinoid System Consortium is one of very few organizations in the world that has begun clinical studies by launching The Dosing Project."
Do CBD Pain Relief Products Really Work?
"Everyone is different, but many of our client base who have tried our salves containing hemp oil would give an enthusiastic yes," Horner said.
As a physician and scientist, Dr. Talleyrand relies on formal clinical studies to inform which products "really work."
"Since there have been no formal clinical studies on topical pain relief creams, I wouldn't make that claim," Dr. Talleyrand said. "However, I have evaluated many patients that use topical creams containing both THC or CBD who report pain relief."
It's important to note that the way the product is made is as important as the active ingredient in determining efficacy, Dr. Talleyrand emphasized.
"Some products allow CBD to penetrate the skin better than others," he said. "Some products are made to adhere to skin better than others. The way a product is therefore formulated is a key aspect of its potential efficacy."
While Schoenborn can't speak on behalf of anyone else's products, he said that LuZa CBD creams use a full spectrum hemp extract along with 23 other essential oils.
"That being said we have gotten amazing results for localized pain," Schoenborn said. "It is important for people to understand that if they are looking to achieve systemic anti-inflammation that a sublingual oil would provide better results."
How Does CBD Relieve Pain?
According to Dr. Talleyrand, current views describe CBD working in three basic ways.
It attaches to a vanilloid type pain receptor and essential blocks the transmission of pain signals.

It attaches to the 5HT1A receptor which also binds serotonin and reduces anxiety. "Reducing anxiety improves pain relief," Dr. Talleyrand said.

Finally, it potentiates the Endocannabinoid system by inhibiting degradation enzymes, essentially making endocannabinoids more effective. "That is likely one of the ways it reduces inflammation," Dr. Talleyrand said.
CBD works in a specific system of the body called the endocannabinoid system, Horner explained.
"Think of it like the immune system in that it isn't just certain organs, like the digestive system, but placed throughout the body," Horner said. "Various organs and points in the body have receptor sites for CBD to plug into. By filling in the body's empty receptors seeking CBD, often in the inflamed areas of the body, the result in regards to pain is that it is reduced."
Horner noted that according to a 2013 review published in the British Journal of Clinical Pharmacology, hemp/CBD has been shown to act as an anti-inflammatory.
"Often inflammation is a source of pain," Horner said.
CBD Topical Forms for Pain Relief
Topical CBD can be applied through lotions, creams, salves or patches, Dr. Talleyrand said.
"The thicker the preparation, the longer it lasts on the skin and presumably the more effective the product," Dr. Talleyrand explained. "The patch, of course, would last the longest. Because many products have yet to be scientifically vetted, I hesitate to recommend one type over another."
Horner's store offers a few versions from different companies – some with a whole hemp extract, others using a more concentrated extraction, and others still combined with additional herbs working synergistically with hemp.
There are many forms of delivery of CBD, Schoenborn said, including oils and suppositories.
"It is important for people to understand that if they are looking to achieve systemic anti-inflammation that a sublingual oil would in our opinion provide best results," Schoenborn said.
CBD Potential Side Effects
One of the reasons Horner loves offering CBD/hemp in a topical form is: "I have yet to see side effects. If there is a reaction, it is often due to additional ingredients in the formula."
In Dr. Talleyrand's experience with those who use CBD, headache, dizziness, and drowsiness are some of the reported side effects.
The consumer should consider the filler or base ingredients, Dr. Talleyrand recommended.
"DMSO is a skin penetrant used in some topical products and may cause a rash," Dr. Talleyrand said. "Water-based preparations do not mix well with the active ingredient and easily wipe off the skin."
Schoenborn noted that, if taking internally, some people can feel a bit tired in the beginning.
"But outside of having an allergy to hemp there are no serious side effects that have been documented," Schoenborn said.
As an herbalist, Horner would love to see this attention and validation given to many herbs that are known to be effective but have not gotten the interest or funding from the scientific medical community.
"The side effects of CBD are most evident when it is combined with THC also naturally occurring in the cannabis plant," Horner said. "By taking the hemp version of the plant, or using topical versions, these side effects are often reduced to negligible."
CDB Hype and Myths
Of course, because CBD is derived from cannabis, there's a lot of hype and myths about it. According to Dr. Talleyrand, there is negative and positive hype around all cannabis-based products.
"Cannabis has been used for thousands of years without causing major harm," Dr. Talleyrand said. "However, it is not a cure-all. Approach the product and your ailment as a unique situation. Start at low doses and increase slowly."
Some might think that CBD gets you "high" – but in fact, it does not, Horner said. "The same plant with higher amounts of THC is the cause of psychoactive properties causing users to get high," Horner explained.
Most scientists agree that there is no psychoactive high to CBD, Dr. Talleyrand said. "It does create relaxation and a sense of well-being," he noted.
Schoenborn agreed that one of biggest myths about CBD is that it will cause someone to get "high."
"That is completely false," Schoenborn said. "Some people have gotten a feeling of 'high' but that isn't the 'high' that someone would get if they smoked marijuana – rather it would be better described as they now feel good and balanced due to the serotonin release that CBD causes."
Dr. Talleyrand added that the biggest myth is that CBD is legal to be sold because it comes from hemp.
"The reality is that the fiber-type hemp plant produces a very low level of CBD and requires aggressive measures to extract the chemical component," Dr. Talleyrand explained. "As well, the DEA confirmed that any chemical produced by the Cannabis plant falls under schedule I designation, which includes CBD."
Tips for Buying CBD for Pain Relief
As with any product, make sure that the manufacturer has been making the product for some time and that their results are consistent, Dr. Talleyrand advised.
"The cannabis industry is still in its infancy and many products are being made in someone's kitchen," Dr. Talleyrand said. "A product should be evaluated for its packaging, shelf life, and variance."
Schoenborn said the most important thing for the consumer to look for is third party testing on the product.
"What that will show is not only the strength but also the purity of the product," Schoenborn said. "If a company does not provide a third party testing for their hemp extract I would not advise purchasing or using that product."
As far as where to purchase CBD products is concerned, it depends on the source, Dr. Talleyrand said.
"You can buy CBD products at some health food stores, although, the DEA frowns on it," Dr. Talleyrand noted. "Or you can go to a cannabis dispensary if you are a state that has medical cannabis – that requires a doctor visit."
Does a person need a medical marijuana prescription to buy CBD cream? Yes and no, according to Schoenborn.
"If the CBD cream is coming from hemp with 0.3% THC or less, then the answer is no, but if the product contains more than 0.3% THC then yes," Schoenborn said.
How to Use CBD-Infused Products
According to Horner, it has a cumulative effect in the body, meaning, try it for a few days, using it more regularly through the day if there are no effects.
"If there are no results in two weeks, it is likely not effective for what you are looking for," Horner said.
To this point, there has not been one documented case of anyone overdosing on any hemp or marijuana product, Schoenborn said. "So the products are very safe to use and self-administer."
Dr. Talleyrand added that although CBD is readily available and can be purchased online or through health food stores, a medical consultation by a medical cannabis specialist is the best way to approach CBD.
Having realistic expectations about the use of CBD is also important. Just like with any new medicine, it is best to understand it just may not be what your body needs to feel better, Horner advised.
"Just try it," Horner said. "If it doesn't give relief, that information is still valuable to you and your care provider."
Dr. Talleyrand noted that until a good clinical study can be applied to these products, trial and error methods are the only way to evaluate whether something will work well or not.
Results can vary greatly from person to person, Schoenborn said.
"Some people get complete relief as other may get partial relief," Schoenborn noted. "A lot of that can depend on how bad the pain and or inflammation is and also that person's tolerance to pain is."
What Science Says About CBD
Dr. Talleyrand wrote a document on CBD that was produced as a requested comment to the FDA. The paper was written on behalf of his nonprofit, The Clinical Endocannabinoid System Consortium, which is designed to develop a deeper understanding of the endocannabinoid system, apply that understanding to clinical studies and contribute to the emerging public health dialogue about the role of cannabis in health care.
In his conclusion, Dr. Talleyrand noted that CBD likely is the most well-studied constituent of cannabis second to THC.
He stated that what is currently missing is a clinical study informing us dosage and therapeutic range per indication and that state medical cannabis laws have allowed physicians to observe patients using cannabis in various forms.
"I have seen a four-year-old girl with a rare seizure disorder change the course of her life after her parents started treating her with a high CBD type extract," Dr. Talleyrand noted. "I have talked to multiple seven-year survivors of Stage IV pancreatic and breast cancers."
His paper also stated that CBD may increase cancer survival rates, reduce pain, reduce inflammation and reduce anxiety.
"Some of its medical uses are urgent in that they have immediate life or death consequences," Dr. Talleyrand noted.
He added that cannabis is a controversial plant due to a social debate about its psycho-activity and other negative effects.
"However, the plant produces many chemicals, which are not psychoactive yet are assigned guilt by association," Dr. Talleyrand stated. "What is clear is that there are many more patients that could be helped as we learn more. We therefore strongly recommend, based on their medical usefulness and low potential for abuse, that…CBD be removed from the Schedule I category."
Final Thoughts on CBD-Infused Products
As this market grows, there will start to be more and more companies trying to cash in, Schoenborn said.
"The consumers need to be careful [about] choosing a CBD product," Schoenborn emphasized.
"You should look for a company that backs up their products with third-party testing, a company that you can call and talk to the owners and formulators of the products so you can get answers about the product and possible usage," Schoenborn advised. Additionally, select a company that produces a true full spectrum product with a complete profile of cannabinoids and terpenes – not just a CBD isolate.
Dr. Talleyrand recommends CBD to patients with all types of pain, including neuropathic pain, muscle pain, post-surgical pain.
"I predict that CBD will become the first line of treatment for chronic pain due to an excellent profile of minimal adverse effects," Dr. Talleyrand said.
Horner believes so many plants, when understood as well as this particular one, hold elements to help bring people back into a healthy state of being and thinking and moving.
"If trying CBD/hemp makes people believers in alternative medicine than I welcome the newcomers," Horner said.
» Was this article helpful? Read more we've written on this topic: