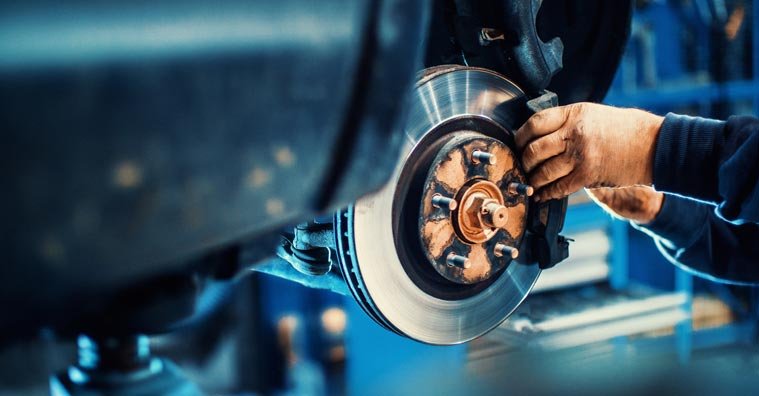 According to IBISWorld's research, extended auto warranties represent a $14 billion industry. But, just because these companies are making a lot of money, does this mean you should spend yours to purchase coverage?
To figure out if a vehicle service contract is right for you, we'll start from the ground up and walk you through three key steps: what these contracts are, what kinds of coverage they might be able to provide, and how you can make an informed, empowered decision about one.
What Is an Extended Auto Warranty?
Extended auto warranties are often referred to using a handful of different terms, including 'vehicle service contracts' and 'bumper-to-bumper coverage.'
According to Robert Campbell, a retail automotive analyst specializing in warranties for WithumSmith+Brown, PC, in New Brunswick, NJ, though, their formal name is "extended service contracts."
Whichever term you prefer, Rob Drury, Executive Director of the Association of Christian Financial Advisors, explains it in no uncertain terms: "Extended warranties are nothing more than insurance policies. In fact, many, if not most, are issued by property and casualty insurance companies."
And like most types of insurance, these warranties are intended to help cover the cost of unexpected auto repairs, for a predetermined period and a preset amount of money. Some are issued directly by the manufacturer (called OEM), while others are issued by third-party companies.
What's the Difference Between an Auto Manufacturer's Warranty and a Third-Party Extended Warranty?
In short, it's all about coverage.
The price of any new vehicle already includes a manufacturer's standard warranty, which might provide coverage for everything from powertrain (engine and transmission) components, to all-inclusive 'bumper to bumper' coverage (major parts under the hood, electronics, and so forth).
Once this standard coverage runs out, Matt Jones, Senior Consumer Advice Editor for Edmunds.com, writes that extended warranties can be purchased—usually through dealerships—that mimic coverage OEM provided by the manufacturer when the vehicle was new. And for all of this, he says that you often won't pay more than a $200 deductible if a claim arises.
Comparatively, while third-party extended warranties might offer some of the same coverage as OEM versions, Matt emphasizes that there can be some distinct differences, such as:
Extra exclusions, rules, and requirements regarding covered claims
Higher deductibles
Strict limitations regarding where your car can be repaired
No guarantee that OEM parts will be used
"Another important difference is that with many third-party companies, customers are required to pay out of pocket and request reimbursement," says David Bakke, consumer expert contributor at Money Crashers.
Adding to this, Robert Campbell notes that one of the most common misconceptions among consumers is that the company will just pay the bill to the repair shop.
"When you move down the chain of providers, this is usually not true," he says. "You pay the shop and—if the company approves the claim—they will reimburse you. So, if you're buying one of these warranties for peace of mind that you won't have to front a $2,000 repair bill, you need to read the contract. You may have to pay that bill and then wait, in some cases, months to be reimbursed."
What Coverage Is Included in an Extended Car Warranty?
Another big misconception, says consumer expert David Bakke, "is that the [aftermarket extended] warranty will cover just about anything, which it usually doesn't." What will it cover, though?
Just like any other type of insurance, DMV.org reports that what's covered under an extended warranty contract can differ depending on variables like the vehicle (age, whether it's new or used, model, usage, mileage, etc.), the provider, and the types of policies and coverage packages they offer. Some companies even allow their coverage to be transferred to a new owner.
Is there a general rule of thumb? Nicole Firebaugh, manager of Preventative Maintenance Repair in Marion, IL, tells us she's dealt with different warranty companies over the years. And she's found that most tend to cover big items, like engines and transmissions, as long as they deem it's not the fault of the driver. However, many exclude regularly needed repairs.
For example, "We just had one customer come in with a new-to-them vehicle and an extended warranty," she says. "The repair they needed was over $500. Their warranty company, however, did not cover the repair, as it was deemed an emissions issue, not powertrain."
» Related: Avoid Mechanic Rip-Offs With These 7 Expert Tips
Even with so-called 'bumper-to-bumper' extended warranties, Robert Campbell has found that customers can be lulled into a false sense of security by believing that there will never be an issue with a claim. However, after one is filed, they might find out that a small detail caused coverage to be denied.
"I once saw a company deny a claim on a head gasket because they said the coolant caused the leak, and that coolant was not a covered component. Or, that an axle joint was not covered because the protective boot was split, and the boot was not a covered item," says Robert.
"There are always multiple exceptions to coverage," he emphasizes.
How can you tell if you have enough? We'll cover this topic in-depth in an upcoming article. But in the meantime, pick up the phone and call any companies you're thinking about purchasing from and ask about the coverages most important to you. If you're fond of reading contracts and want to learn specifically what your policy will and won't cover, you can even request generic copies of their policy jackets.
For now, Robert leaves us with this: "My big warning sign is if a company says they will cover any age, any mileage vehicle, [their contracts] are probably so restrictive that a consumer won't get the coverage they believe they purchased."
Four Questions for Deciding If You Need an Extended Auto Warranty
J.D. Power's Jeff Youngs outlines that extended auto warranties can help cover costly repairs, especially related to pricey technology, and can be tailored to fit consumers' specific needs. But unless you purchase through the manufacturer or dealer, you might be responsible for taking care of all the paperwork in the event of a claim.
Even then, these warranties can be expensive, and as we discussed earlier, usually don't cover all repairs. He notes that they can feature limited approved providers, and could be considered wasteful if you don't end up using them.
So, how can you decide if you need to purchase a vehicle service contract in the first place? Here are four key questions to ask:
1. Can You Afford Not to Purchase the Extended Warranty?
Money Crashers consumer expert David Bakke notes that if the premium is higher than you're comfortable paying—especially since it will drive up your overall monthly expenses, an extended warranty might not be a great idea.
Continuing with his insurance-related analogy, though, Rob Drury provides some balance to this advice: "Other than financial planning products (life, disability, annuities, etc.), the rule on whether or not to choose an insurance product is fairly simple: Insure only against the risks that one cannot afford not to insure."
In other words, he explains that it might not be "worth it" to fully insure a 10-year-old automobile. But if you can't afford to repair, replace, or do without it, it must be insured. On the other hand, "if an item is old and worn, but you can afford to repair, replace, or do without it, there's no need for insurance," he says.
2. Are You Looking for Peace of Mind?
"Here's what I always tell friends and family when they ask: If [an extended auto warranty] gives you piece of mind, then purchase it," Robert advises. David Bakke supports this by saying that "if you simply want extra peace of mind, a warranty might be right for you."
But to maximize your peace of mind, Robert says that you should "always go for the most inclusive coverage. Sure, powertrain items are expensive, but so are ABS and airbag modules, navigation units, and instrument clusters."
3. Vehicle Details: What Type Do You Own, Is It Financed, Where Is It Driven, and How Long Do You Plan to Own It?
In addition, Robert notes that consumers who own high-line European vehicles, such as VW's, as well as Subarus and most domestic trucks/SUVs, might be most interested in an extended auto warranty, depending on the expected length of ownership. Or, if the vehicle is financed far past the factory warranty coverage.
Specifically, the Edmunds article referenced above recommends looking at the vehicle's repair history. Are there any parts or systems that have a reputation for failing for your year, make, and model?
"You're never going to have the same repair history in any two vehicles, of course," Robert emphasizes. "But if you are buying a vehicle from the same carmaker, it can give you a rough idea of what to expect."
Also, do you tend to get bored with vehicles after a couple of years, or do you typically drive them until they can't be driven any longer? While there's no set-in-stone number, the longer you plan on keeping your car, the more likely it is that an extended aftermarket warranty represents a solid investment.
Finally, consider the climate where the vehicle will be driven. If you live in Hawaii, for example, you might not need the same level of coverage as someone who drives in a harsher climate, such as Minnesota.
4. Is the Vehicle Still Under Manufacturer Warranty?
Depending on the time remaining under your manufacturer's warranty, Edmunds Senior Consumer Advice Editor Ronald Montoya notes that it might not make sense to purchase extended third-party coverage.
As an admittedly simplistic example, let's say your vehicle currently has 20,000 miles and is covered under a 36,000-mile "bumper-to-bumper" warranty, with no time restrictions. If you live in the city and typically only drive about 3,000-5,000 miles per year, it might not make sense to purchase a three-year extended warranty.
But, if you tend to drive 10,000-12,000 miles per year, then (at least in this hypothetical scenario) the added expense might serve you well, should unexpected repairs rear their ugly head.
Bottom Line: Do You Need an Extended Warranty?
According to a 2014 Consumer Reports survey among more than 12,000 of their subscribers, satisfaction with auto­mobile extended warranties is one of the lower rated among all of their products and services.
Why? Fifty-five percent of extended warranty owners reported that they never used their coverage, even though the median price was $1,200. And among those who did file a claim, the average consumer stated that they spent much more on their premium rates than they saved in repair costs.
In fact, we're told the net loss among all warranty holders with covered repairs amounted to $375, while the median savings for those who didn't use the coverage was zero.
Nonetheless, as you can see, there's no one-size-fits-all answer as to whether or not you need to purchase an extended auto warranty. Like many other buying options, the ultimate decision will depend on your specific needs and circumstances, which the above questions can help you clarify.
Just be sure to budget for maintenance, which is rarely—if ever—covered in a third-party extended warranty contract. In fact, some companies will automatically deny a claim if the owner can't prove that they followed the manufacturer's recommended guidelines.
» Recommended Reading: Extended Auto Warranty Buying Guide: How to Choose the Best Company