Dr. Weil's Anti-Inflammatory Diet: A Comprehensive Beginner's Guide
Dr. Weil's Anti-Inflammatory Diet decreases the intake of foods that trigger inflammation and emphasizes eating fruits, vegetables, whole grains, beans and omega-3 rich fish. Experts discuss everything you need to know about this plan.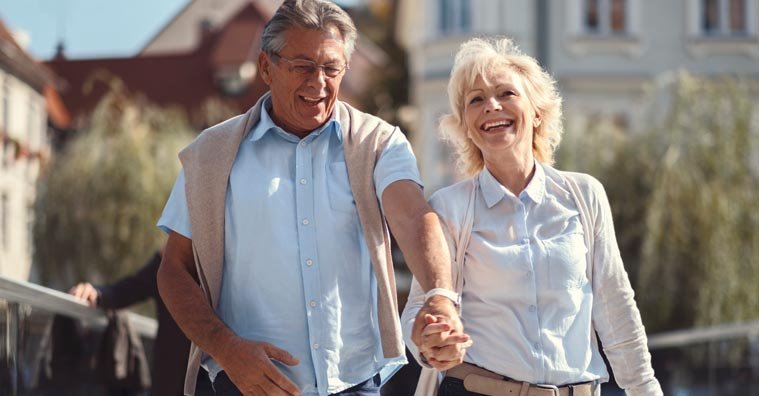 Dr. Weil's Anti-Inflammatory Diet – which involves decreasing the intake of foods that trigger inflammation and increasing foods that decrease inflammation – can potentially help with many conditions, such as Alzheimer's disease, cancer, depression, diabetes, and obesity.
This guide takes a comprehensive look at this eating plan, which was created by a man who is considered a leader in the field of integrative medicine.
We've obtained input from top experts on this topic, including a Medical Doctor who trained under Dr. Weil, an exercise physiologist, a Registered Dietician and Certified Diabetes Educator, and a nutritionist with a Master's Degree in Human Nutrition.
The purpose of this guide is to provide you with as much information as possible so you can decide if Dr. Weil's anti-inflammatory diet is right for you. Keep in mind that this guide is not intended as medical advice. Before you decide to incorporate this plan, talk to your medical provider, first.
Who Is Dr. Andrew Weil?
Dr. Weil has been researching chronic inflammation and its markers for the last two decades, said Dr. Annthea Fenwick, an exercise physiologist and owner of Achieving Fitness After 50 in Nevada City, California.
"He was one of the first ones who looked at how the foods we eat can influence inflammation in the body," said Dr. Fenwick, adding that Dr. Weil found a strong relationship between the types of fat we consume and inflammation.
"He felt it was important to understand that what and how we eat determines your inflammatory status, thereby designing his diet to inspire people to eat in ways that prevent chronic inflammation," she said.
Dr. Weil is a world-renowned leader and pioneer in the field of integrative medicine, said Martha E. Rivera, a Medical Doctor board certified in integrative medicine who trained under Dr. Weil at the University of Arizona Center for Integrative Medicine.
This field of medicine encompasses the mind, body and spirit as a whole body medicine, noted Dr. Rivera, who is the owner of the Optimal Healthcare Center in Los Angeles, California, and is also on the medical staff at Adventist Health White Memorial in Los Angeles.
"Dr. Weil founded the first integrative medicine program at the University of Arizona in 1994," she said, adding that he is internationally recognized and an expert on lifestyle medicine.
"He has been a mentor to many physicians and healers including myself," Dr. Rivera added.
What Is Dr. Weil's Anti-Inflammatory Diet and How Does It Work?
Dr. Weil's diet plan attempts to decrease the intake of foods that trigger inflammation and increase foods that decrease inflammation, explained Ruth Pupo Garcia, a Registered Dietitian and Certified Diabetes Educator at Adventist Health White Memorial in Los Angeles, California.
Inflammation is known as one of the underlying problems to diseases like rheumatoid arthritis and fatty liver, obesity and cardiac disease, she said.
"Inflammation is a normal response in the body; for example, a response to damage to the body as a form of healing," Garcia explained. "However, there is a silent form of inflammation in the body that causes hormonal imbalances and responses that are harmful – some of these are connected to the intake of certain foods."
Dr. Weil's diet isn't a weight loss plan, but a way of eating healthfully – emphasizing fruits and vegetables, whole grains, beans, and omega-3 rich fish, Dr. Fenwick said.
"It excludes such pro-inflammatory foods as many vegetable oils, trans fats, sugar, and high glycemic carbs…which rapidly raises your blood sugar," Dr. Fenwick explained. "Some people react to foods differently, and if an individual has a sensitivity to a specific food, it will lead to an increase in inflammation in their body."
Foods You Can Eat on Dr. Weil's Anti-Inflammatory Diet
Garcia and Dr. Fenwick noted the following foods can be eaten on this plan:
Fruits
Vegetables
Almonds
Whole cracked grains and pasta
Beans
Legumes
Olive oil
Avocado
Nuts
Seeds
Fish and seafood
Edamame
Tofu
Asian mushrooms
Natural cheese
Skinless poultry
Lean meats
Garlic
Ginger
Turmeric
Cinnamon
Green and oolong tea
Red wine
Dark chocolate
Foods to Avoid
Dr. Fenwick and Garcia said the following foods should be avoided on Dr. Weil's anti-inflammatory diet:
Processed meats
Sugary drinks
Trans fats, found in fried foods
White bread
White pasta
Gluten
Soybean oil and vegetable oil
Processed snack foods, such as chips and crackers
Desserts, such as cookies and ice cream
Excess alcohol
Chips
Refined carbohydrates
Products made from flour
"Also any hydrogenated oils like in margarine," Garcia added, as well as any food item that contains high fructose corn syrup, like juices, jams, ketchup, barbecue sauce and desserts. "Animal products are recommended to keep at a minimum."
Dr. Weil's Anti-Inflammatory Diet Sample Menus
Garcia offered the following example for one day's worth of eating on Dr. Weil's anti-inflammatory diet:
Breakfast: Steel-cut oats with fruit and omega-3 enriched eggs
Lunch: Tofu, brown rice and broccoli
Dinner: Wild Alaskan salmon with basmati rice and organic green salad with extra-virgin olive oil dressing
Dr. Fenwick suggested the following sample meal plan:
Breakfast: avocados, goat cheese and anchovies on whole grain toast with green tea
Lunch: French bean salad with vegetarian Caesar dressing, hummus with sliced vegetables
Dinner: Curried cauliflower soup, salmon with Kasu sauce and vegan chocolate pudding
Denise Canellos, a nutritionist with a Masters Degree in Human Nutrition from the University of Bridgeport who is also a Certified Nutrition Specialist, offered the following one-day plan:
Breakfast:
1 cup whole oats (steel cut or old fashioned) with soy or almond milk
1 cup of fruit such as berries, along with a cup of tea
Lunch:
Large salad with dark greens, plenty of added vegetables (mushrooms, carrots, tomatoes, cucumbers, beets, zucchini, celery)
1/2 cup of chickpeas
1/2 cup of farro or barley, a dressing made with lemon juice and olive oil
A side dish of sliced fruit and water to drink
Dinner:
Stir-fry with 4 ounces of tofu
1 cup broccoli
1 cup mushrooms
1 cup peppers served with 1/2 cup brown rice
Snacks:
1/4 cup nuts
A piece of fruit (like a peach or plum)
A cup of tea
1 ounce of dark chocolate
Dr. Rivera gave the following detailed one-day example with recipe specifics:
Breakfast Day 1: Smoothie
1 banana
1/2 cup Greek yogurt
1 tablespoon of almond butter
2 teaspoons of simple syrup
1 cup evaporated cane sugar with 1 cup water (heat in saucepan until sugar dissolves. Store in refrigerator)
1 tablespoon flax meal
1/2 cup unsweetened apple juice
Directions: Pour into blender with 1/2 cup ice cubes; blend until smooth.
Lunch Day 1: Asparagus, arugula and hazelnuts salad
Freshly ground pepper
1/3 cup hazelnuts
4 cups loosely packed arugula
2 bunches asparagus
2 tablespoons of freshly squeezed lemon juice
2 tablespoons of extra virgin olive oil
2 teaspoons extra virgin olive oil
Sea salt
Directions: Preheat oven to 400 degrees. Place hazelnuts on a rimmed baking sheet for 5 to 7 minutes as it reheats until aromatic and browned. Transfer to plate and chop. Put asparagus onto same baking sheet drizzle with 2 teaspoons olive oil and sprinkle with salt. Toss gently. Bake for 8 minutes until tender.
Put lemon juice, 2 tablespoons of olive oil, 1/4 teaspoon of salt and few grinds pepper in small bowl and whisk. Put arugula in bowl; drizzle with dressing until evenly coated. Mound arugula on plates and arrange asparagus on top. Drizzle remaining dressing and sprinkle hazelnuts on top. Add extra olive oil if desired.
Dinner Day 1: Halibut with fingerling potatoes and umami sauce
1 pound fingerling potatoes, cubed
1 tablespoon extra virgin olive oil
Salt and pepper (freshly ground)
1 pound Brussels sprouts, cut in quarters
Halibut steaks (5 to 6 ounces)
1 1/2 teaspoon of salt
2 tablespoons of expeller-pressed canola oil
3 cups of roasted mushrooms (shiitake, oyster, maitake mushrooms, salt and pepper tossed with extra virgin olive oil at 400 degrees in the oven until soft; about 12 to 15 minutes)
1 tablespoon wok aromatics (lemongrass, ginger, scallions and sambal oelek blended)
1/2 cup of umami sauce
Directions: Preheat oven to 400 degrees; line sheet with foil and arrange potato cubes; toss with olive oil, salt and pepper, and roast for 25 minutes. Boil water and add Brussels sprouts for 2 minutes; remove and plunge into ice water for 3 minutes and drain.
Pat halibut steaks with paper towel and season with salt. Heat skillet and add canola then fish; place in broiler for 8 to 10 minutes. Heat second skillet and add canola, potatoes, Brussels sprouts, mushrooms and wok aromatics. Add 1 tablespoon of water and cook until hot. When the water evaporates, add 2 tablespoons of umami sauce.
2,000 Calorie Per Day Guidelines
Dr. Rivera offered the following tips for a food plan based on 2,000 calories per day:
Protein should be between 80 to120 grams and fish is preferred to other animal proteins. This should be reduced in patients with liver or kidney problems.

Carbohydrates should be 160 to 200 grams a day of less refined, less processed foods with a low glycemic load

Fats consumed should be about 67 grams per day in the form of extra virgin olive oil.

If fish oil is preferred, a dose of 2 to 3 grams per day is recommended.

Fiber consumption should be about 40 grams per day.
Dr. Weil's Anti-Inflammatory Diet for a Vegan, Vegetarian, and People with Cancer
People considering a vegetarian anti-inflammatory diet will need to eliminate meat in favor of vegetarian protein sources or fatty fish, Dr. Fenwick advised.
A vegan option will need to make the above adjustment in addition to removing dairy and eggs, she noted.
"Cancer patients have shown good results with the anti-inflammatory diet because it is rich in fruits and vegetables, emphasizes low sugary and processed foods, and has plenty of whole grains and limits fats and oils," Dr. Fenwick added.
Dr. Weil's diet would fit a vegan/vegetarian lifestyle quite easily since meat consumption is kept to a minimum, Garcia noted.
"Tofu and organic soy products are recommended," she said. "For a cancer patient, the antioxidants would be beneficial as it would be for most Americans as well."
According to Canellos, this is a very vegetarian-friendly diet.
"Just add more legumes and soy to replace the fish," Canellos advised. "This is also an excellent diet for a person with cancer. Some modifications may have to be made due to side effects of treatment, but the closer a person with cancer sticks to this diet the healthier they will be."
Dr. Weil's Anti-Inflammatory Diet vs. Other Anti-Inflammatory Diets
Dr. Weil's plan uses the Mediterranean Diet as a template, but distinguishes between whole grains and products made from flour, and has incorporated Asian influences such as cooked mushrooms and certain spices, Dr. Fenwick said.
According to Garcia, Dr. Weil's diet is mainly based on a selection of whole foods, herbs, and spices, rather than particular extracts of foods or expensive supplements.
"Any person can easily incorporate this style of eating," Garcia added.
Are There Studies Backing Dr. Weil's Anti-Inflammatory Diet?
Many sources of research, including the Diabetes Research Institute in Miami, have identified that the linkage of diet and inflammation lies within the innate immune system, and certain foods components cause the inflammatory process to start, Garcia said.
"Although this particular diet has not been extensively studied there is sufficient evidence that certain foods trigger inflammation," said Garcia, further noting that according to the National Institutes of Health, there is a "perfect nutritional storm" that involves increased consumption of refined carbohydrates, refined vegetable oils with omega-6 fatty acids and decreased consumption of long chain omega-3 fatty acids."
» For Further Reading: Anti-Inflammatory Diet: A Comprehensive Beginner's Guide
Many research articles have uncovered strong associations between chronic inflammation and a number of age-related conditions, Dr. Fenwick noted.
"The link between inflammation and cardiovascular disease shows possible inflammatory process scaring the lining of the arteries, promoting deposits of plaque," she said.
Dr. Fenwick added that several very large studies – including the famed Nurses' Health Study – have found that people who follow a Mediterranean pattern of eating have lower levels of inflammatory markers in their blood compared with those who don't.
According to Dr. Rivera, it is known that chronic inflammation contributes to long-term diseases such as cardiovascular disease, type 2 diabetes, and cancer.
"Diet and lifestyle changes are the best way to reduce chronic inflammation," she said, adding that research has shown that eating a diet rich in anti-inflammatory foods can lower the risk of chronic disease, promote gut and brain health and slow skin aging.
Dr. Weil's Anti-Inflammatory Diet Pros and Cons
This diet is full of healthy, whole foods that deliver lots of nutrients without harmful compounds like trans-fat, saturated fat, or processed sugars, Canellos said.
"This is an incredibly healthy way to eat," said Canellos, who also teaches nutrition at Chapman University.
"The foods that help our bodies resolve chronic inflammation are also the foods that reduce our risk of cardiovascular disease, diabetes, and cancer," she said. "This is an eating plan that allows for a lot of personal adaptations and includes foods from all over the world."
According to Dr. Fenwick, an anti-inflammatory diet can help many conditions, including:
Macular degeneration
Alzheimer's
Arthritis
Cancer
Cardiovascular disease
Kidney disease
Depression
Diabetes
Obesity
Parkinson's disease
Dr. Fenwick noted that she has used Dr. Weil's anti-inflammatory diet with numerous clients over the last 10 years with great success.
"It has helped them reduce discomfort in their joints as well as in their stomach and bowels," she said, adding that they have lost weight and improved their health with this diet program.
Eating fresh foods and eliminating processed foods helps with normal and healthy weight loss – from 1 to 2 pounds per week, Dr. Fenwick continued.
"A reduction of inflammation in your body benefits a long-term decreased chance of developing heart disease, some cancers, Alzheimer's, Arthritis, or other diseases linked to inflammation," she said.
According to Dr. Rivera, following an anti-inflammatory diet is a powerful therapy for pain control.
"A large number of people live in chronic pain," Dr. Rivera said. "The anti-inflammatory diet is an integrative approach along with exercise, stress management, acupuncture, and manipulation therapy. This approach to pain management is without any negative side effects – medication's side effects range from fogginess, memory loss and sleepiness."
The only possible con of this diet would be to eliminate processed, refined and manufactured foods, Dr. Fenwick said.
"This might pose a problem psychologically since a lot of the American culture is based around those food choices," she explained.
This diet recommends eating fish 2 to 6 times per week, Canellos said, and if the types of fish chosen are high in mercury, this could lead to high levels of mercury in the body.
"I would recommend keeping fish consumption to 2 to 3 times per week," Canellos advised.
According to Garcia, it may not initiate weight loss, which many people really need to improve their health overall considering the epidemic of obesity today.
"However, since the diet decreases processed foods like chips and cookies, and products made with high-fructose corn syrup, and any food made with partially hydrogenated oils, the side effect may result in weight loss and overall better health," Garcia said. "Decreasing these foods in the diet minimizes hormonal and reactions the body has to harmful ingredients."
Dr. Weil's Anti-Inflammatory Diet Side Effects
If you are not used to eating vegetables or fruits, the increase in fiber might trigger some flatulent episodes as your body adapts to the new diet, Dr. Fenwick said.
Garcia noted that the side effects can be positive.
"Hopefully people will overall improve their nutritional habits, and decrease symptoms of pain in some cases, as in people that suffer from rheumatoid arthritis," she said, adding that overall cardiac disease risk would be significantly decreased.
Canellos added: "the most common side effect would be feeling good."
Does Dr. Weil's Anti-Inflammatory Diet Help with Weight Loss?
Yes, according to Dr. Fenwick – especially with the focus on 5 vegetables a day, and 3 fruits a day, in addition to smaller portions of fish and healthy fats.
"It would be very challenging for a person to gain weight on this diet," Dr. Fenwick said.
Obesity is a risk factor for many chronic diseases, and it also appears to play a part in the process of inflammation, she added.
"It has been suggested that certain foods such as processed and refined products, could encourage chronic inflammation, which in turn may lead to overeating and weight gain," Dr. Fenwick explained.
Since Dr. Weil's anti-inflammatory diet eliminates junk foods that are high in fat, it can result in some weight loss as an end side-effect, especially if the person was consuming these foods habitually, Garcia said.
"However, this is not, in particular, a weight reduction diet or program," she noted. "Even though these foods are considered healthy excess caloric intake can cause weight gain or hinder weight loss."
Dr. Rivera noted that some people may have weight loss because of healthy eating habits on this diet.
Canellos noted that it may help with weight loss, even though that is not its design.
"Vegetables and fruits make up the base of this diet, along with whole grains, nuts, and legumes," Canellos said. "These foods are nutrient dense, and often fill us up before we eat too many calories. An individual changing to this type of diet will most likely be satisfied with fewer calories than they were eating before, leading to weight loss."
Candidates for Dr. Weil's Anti-Inflammatory Diet
Canellos said that everyone is a good candidate for this diet, and the only exceptions would be people allergic to soy foods, nuts, and mushrooms.
According to Dr. Rivera, an ideal person for the anti-inflammatory diet would be anyone wanting to prevent chronic inflammatory processes – type 2 diabetes, cancer, Alzheimer's – or a patient who has been diagnosed with any of these diseases.
"A reduction in protein intake would be recommended in those with liver or kidney disorders," Dr. Rivera added.
Anyone can follow this diet safely with the exception of people that have fruit allergies or fish allergies, Garcia said.
"Also people taking blood thinners need to be cautious with certain foods in this diet due to high Vitamin-K sources that can decrease the effectiveness of the medicine," she noted.
According to Dr. Fenwick, if someone does not have the means or ability to purchase and prepare whole, unprocessed food, they will find this diet difficult to adhere to the recommendations.
As far as the safety of Dr. Weil's anti-inflammatory diet is concerned, "there is nothing to indicate that this diet is dangerous," Dr. Fenwick added.
Dr. Rivera agreed that this diet is not dangerous.
"Dr. Weil states that it is one of the healthiest diets available," she said. "The prototype he describes is the Mediterranean diet and the Asian diet."
How to Get Started with the Dr. Weil's Anti-Inflammatory Diet
For people who want to give Dr. Weil's plan a try, Dr. Fenwick offered the following tips:
Aim for variety
Include as much fresh food as possible
Minimize your consumption of processed foods and fast food
Eat an abundance of fruits and vegetables
"You should plan to frequent the supermarket for produce in season, and prepare for cooking without added fats," Garcia added. "For example, you may benefit from getting a non-stick cooking spray or a non-stick pan. Dr. Weil's food guide pyramid is a great start."
In further details, Dr. Rivera recommended the following additional guidelines:
Choose healthy fats (for instance, substitute extra virgin olive oil for cooking)

Eat 2 or more servings of fatty fish per week (4 ounces each)

Reduce use of omega 6 fats (such as hydrogenated vegetable oils)

Increase vegetable and fruit intake to 5 servings per day, and eat from the rainbow with a variety of colors for polyphenols and flavonoids

Choose whole grains carbohydrates and limit portion sizes

Get protein from plant sources, such as legumes, nuts and seeds; or choose lean, natural animal sources of protein

Use spices that are anti-inflammatory, such as turmeric, ginger, oregano, basil pepper, cumin and cayenne

Eat mindfully and chew slowly; savor food and top when nearly 8/10 full; pay attention to hunger and satiety

Adopt a healthy lifestyle that includes exercise, stress reduction and hydration

Eat 1 to 2 ounces of dark chocolate with 70% or more cacao as a treat
"The aim is for variety, inclusion of as much fresh food as possible; minimizing consumption of processed and fast foods, and eating an abundance of vegetables and fruits," said Dr. Rivera, who added the following details:
The distribution of caloric intake (2,000 to 3000 calories per day depending on sex and size) should be as follows: 40 to 50% carbohydrates, 30% healthy fats, 20 to 30% proteins.
Canellos added that the best way to achieve success on this type of plan is to implement one component of the diet each week.
"This way it's not overwhelming," Canellos advised.
Other Important Factors to Keep in Mind
Those who decide to try Dr. Weil's Anti-Inflammatory Diet should be mindful that they will be preparing food, cooking more often, eating out less often, and possibly shopping for produce and wild salmon, free range eggs and organic soy products more frequently, Garcia said.
Dr. Fenwick said it's also important to keep the following factors in mind:
Most adults need to consume between 2,000 and 3,000 calories a day

Women and smaller and less active people need fewer calories

Men and more active people need more calories

If you are eating the appropriate number of calories for your level of activity, your weight should not fluctuate greatly

The distribution of calories you take in should be as follows: 40 to 50 percent from carbohydrates, 30 percent from fat, and 20 to 30 percent from protein

Try to include carbohydrates, fat, and protein at each meal
Canellos added that if you do not find ways to incorporate soy and legumes and beans into your diet, you may not get enough protein.
Bottom Line
According to Dr. Fenwick, "we believe that chronic inflammation is at the root of many different types of illnesses."
One of the latest areas of interest is cancer: anything that increases inflammation also increases cell proliferation and the chance of malignant transformation, she noted.
"The Journal of the National Cancer Institute suggests taking a daily dose of aspirin could reduce the risk of dying from many types of cancer by 16%, because of the drug's anti-inflammatory effects," Dr. Fenwick explained.
"There is evidence that high-glycemic carbohydrates, which rapidly increase our blood sugar, can also increase inflammation," she said. "Could we, with our diet and other lifestyle measures, such as getting regular physical activity, prevent and ease inflammation in the body? The research is certainly pointing in this direction."
Canellos said this is a very healthy way to eat, "and I recommend diet plans like this a lot."
Garcia believes that Dr. Weil's Anti-Inflammatory Diet is an "excellent path" to better overall nutrition.
"In this day and age we are consuming high quantities of harmful additives and substances in our foods that are causing obesity, cancer, and the number one killer heart disease, and inflammation is very connected to all of these conditions," Garcia said. "I definitely give Dr. Weil's diet the thumbs up, but would recommend portion control and or calorie control if weight loss is needed."