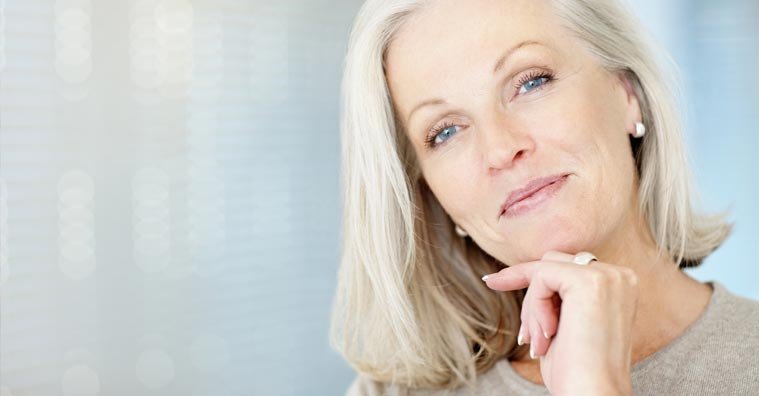 Collagen is considered the most abundant protein that naturally exists in our bodies.
But as we age, our ability to produce collagen naturally slows down, which leads to wrinkles, sagging skin, joint pain, and other factors that typically affect us as we grow older.
Over the past few years, companies started selling collagen supplements that are said to reap aesthetic benefits, including reduced signs of facial aging and improved collagen density.
Some medical doctors maintain that consuming collagen doesn't work, while others claim the opposite. This article offers input from both sides so you can make the best decision before pulling money from your pocket.
This guide explores the role of collagen in our bodies, and why it diminishes as we age. We also include results from a few studies to help you find the best collagen supplement.
We've interviewed two Medical Doctors in Southern California: Yuly Gorodisky, who is board-certified by the American Osteopathic Board of Surgery; and Justin West, who is the Medical Director of Finesse Plastic Surgery.
We've also included input from other experts, including a certified nutritionist and an internationally renowned scientist.
Let's begin by discussing what collagen is and why it's so important in our bodies.
What Is Collagen?
There's true complexity when it comes to collagen – but simply put, collagen is the most abundant protein in the human body. Collagen helps give our skin strength and elasticity and is found in our muscles, bones, skin, blood vessels, digestive system and tendons.
Dr. Gorodisky said collagen in the skin is responsible for maintaining its firmness and elasticity, and Dr. West noted that collagen is "a framework and support structure" for the many different components that make up our skin.
"Collagen is a three stranded triple helix protein that is mostly made up of the amino acids glycine and proline," explained Dr. West, adding that Vitamin C also plays an important role in the production of collagen.
Consumers often associate collagen with skin health, but the reality is that collagen is also a key constituent in our joint cartilage, said Robert Ferguson, a certified nutritionist in Southern California.
"In fact, collagen exists in all of our connective tissue – which includes tendons, ligaments, and other organs besides skin such as our blood vessels," Ferguson said. "Healthy collagen levels in the body affect much of your general health and well-being."
However, the day does come when the body slows down collagen production, which we cover in the next section.
What Happens to Collagen When We Age?
Some medical experts say our collagen levels begin to diminish as young as 18, while others believe the decline of collagen begins in our early to mid-20s, Ferguson said.
"What most experts agree with is that by the age of 40, we lose about one percent of our collagen a year," Ferguson noted. "With the skin being made up of 90 percent collagen, one of the first places we notice the decline in collagen is wrinkles, fine lines, sagging skin, gray hair, and hair loss."
Studies show that our bodies produce less collagen and hyaluronic acid as we age, Ferguson said, and the very visible signs of this are noticed in our 30s and beyond.
"Our skin is less supple and hydrated because we also lose hyaluronic acid, the moisture-binding molecule that co-exists with collagen, at the same time," Ferguson explained. "We're not producing these molecules at the same rate we do when we are much younger, hence the less mobile and lubricated are our joints – and the less supple our skin."
According to Dr. Gorodisky, exposure to the damaging sun rays, environmental factors and smoking can speed up collagen loss and skin aging.
"As the skin loses its collagen, it gets thinner and starts showing more wrinkling and discoloration," Dr. Gorodisky said.
"What we know is that younger people make more (collagen) than older people," Dr. West said. "As the cells that produce collagen age, their ability to crank out more diminishes. The same is true of many other functional cells in our bodies – the older the cells, the less work they can perform. It's just part of the aging process."
Now that we've explored what happens to collagen in our bodies as we age, let's explore whether or not collagen can be replaced by consuming more collagen.
Can Collagen Supplements Replace Collagen Loss?
A big myth is that we can replace lost collagen in our skin by eating more collagen, or applying it to our skin with topical products, according to Dr. West.
"Our bodies are designed to break down proteins that we eat back into the amino acids that they are made from," Dr. West explained. "These amino acids don't magically find their way back to our skin and get reassembled into the collagens we just ate."
And although it would be very convenient, topical collagens in creams and lotions cannot penetrate and integrate into our skin, Dr. West noted.
"We can help provide the building blocks to collagen production by eating protein and making sure we get enough Vitamin C," Dr. West advised.
While companies have started selling collagen supplements over the past few years, there is limited human research evaluating the role of collagen supplements, according to the study, Collagen supplements benefit and side effects, dosage and type, written by Ray Sahelian, M.D., the bestselling author of "Mind Boosters" and several other books.
"At this time, claims made regarding collagen capsules need to have further collaboration," Dr. Sahelian stated.
It may make sense that if collagen loss leads to skin sagging and wrinkles, then replenishing collagen either orally or through creams should restore elasticity and health of aging skin, Dr. Sahelian noted.
"I need to see scientific proof that collagen, applied topically, can penetrate the epidermis," Dr. Sahelian noted. "Collagen molecules are complex and large and would not penetrate, and even if collagen did penetrate, it would not be able to easily incorporate itself within the complex collagen structure in the skin."
While research in this area is still being conducted, there are ingestible collagen products that can be effective according to some clinical studies, which we cover in the next section.
Best Collagen Supplements With Proven Results
The following four collagen products were tested in scientific clinical trials. The results showed reduced visible aging, including a decrease in facial lines and wrinkles, as well as an increase in skin firmness.
Keep in mind that the following information is not intended as medical advice, so it's important to talk to your physician before trying any consumable collagen product.
1. BioCell Collagen®
BioCell Collagen® contains a naturally occurring matrix of hydrolyzed collagen type II, and low-molecular-weight hyaluronic acid and chondroitin sulfate.
The ingestion of BioCell Collagen® showed enhanced blood microcirculation and reduced signs of facial aging, according to an open-label pilot study conducted by the Clinical Interventions in Aging.
In this study, 26 female subjects ranging from 35 to 59 years old all had mild-to-moderate photo-damaged skin, and mild-to-moderate fine lines and wrinkles in the crow's feet region of the left eye.
For 12 weeks, they took two capsules (1 gram) daily in two equally divided doses, one capsule in the morning and one in the evening. This dose was considered to be safe, as a 2-gram dose had been shown to be well-tolerated without associated adverse events in osteoarthritic patients enrolled in a previous clinical trial.
After 12 weeks, daily ingestion of BioCell Collagen® led to a significant decrease in facial lines and wrinkles, as well as a decrease in skin dryness and scaling.
"This study provided preliminary evidence that ingestion…affects aging-associated physiological processes and reduces visible aging signs in the face," the study indicated.
"A controlled, long-term human study as well as in vitro studies is necessary to verify the anti-aging effect…and to better understand its potential mechanisms."
The BioCell Collagen® ingredient can be found in products including the Ultimate H.A. Formula created by Purity Products, Collagen Booster manufactured by Reserveage Organics, and CellRenew created by Applied Health Solutions, Inc.
2. Pure Gold Collagen®
Pure Gold Collagen® is a liquid supplement that consists of hydrolyzed collagen, hyaluronic acid, vitamins and minerals.
According to a study conducted by the Clinical Interventions in Aging that involved 294 subjects, supplementation of 50 mL on a daily basis for 60 days led to a noticeable reduction in skin dryness, wrinkles, and nasolabial fold depth. Additionally, a significant increase in collagen density and skin firmness was observed after 12 weeks.
"We have shown for the first time that daily ingestion of Pure Gold Collagen®, an oral nutritional supplement, improves collagen density, suggesting increased formation of new collagen fibers," the study indicated.
The study found that 15% of subjects had fewer facial lines and wrinkles after 60 days, even though they did not undergo any form of cosmetic procedure. Additionally, 32% had an improvement in the level of photoaging, and 39% had less skin dryness.
"These subjects either had no form of cosmetic treatment or had only a localized procedure, indicating that the effects were due to Pure Gold Collagen®," according to the study.
A 10-day supply of Pure Gold Collagen® costs around $50, which amounts to about $150 per month, or approximately $1,800 per year.
As far as possible side effects are concerned, avoid taking Pure Gold Collagen® if you have experienced allergic reactions to fish or soya products. Additionally, if you are suffering from a serious illness or are under medical supervision in general, consult your physician first.
3. Liquid BioCell®
Ferguson recommends Liquid BioCell®, which showed decreased skin wrinkles in human clinical trials.
Liquid BioCell® is backed by several clinical studies and has been recognized with seven U.S. and international patents. It contains a form of a naturally occurring collagen, as well as a hyaluronic acid matrix, which can result in hydrated, supple, less wrinkled skin.
Hyaluronic acid has water-holding properties that are essential for hydration and bringing elasticity and firmness back to the skin.
"A human bioavailability study demonstrated that within 28 days, daily intake of liquid biocell led to a 60-fold increase of hyaluronic acid in the body, decreasing wrinkles from the inside out," according to Modere Collagen Sciences, the creator of Liquid BioCell®.
It's important to note that these statements have not been evaluated by the Food and Drug Administration. So before you try this or any other consumable collagen product, talk to your doctor first.
4. Astaxanthin
Astaxanthin is an antioxidant, and can help diminish the body's natural process called oxidation, which can play a role in aging skin.
Used as a source in supplements, astaxanthin is a carotenoid, which is a chemical found naturally in certain plants and animals. It is made by plants and algae, and found in marine seafood such as salmon.
Dr. Sahelian noted a 12-week study in which 44 healthy subjects were recruited and treated with astaxanthin (2 mg per day) combined with collagen hydrolysate (3 g per day) or placebos.
Astaxanthin comes in the forms of tablets, hard shell capsules and soft gels. Suppliers include Algatechnologies, Fuji Health Science, Healthy Origins, Nutrex Hawaii and BioAstin.
"We investigated the effects of using a combination of dietary astaxanthin and collagen hydrolysate supplementation on moderately photo-aged skin in humans," Dr. Sahelian noted.
The findings showed that dietary astaxanthin combined with collagen hydrolysate "can improve elasticity and barrier integrity in photo-aged human facial skin, and such treatment is well tolerated."
The study also indicated that there's little human research available regarding the exact health benefits of astaxanthin supplements.
"The ideal dosage of astaxanthin supplements for long term use is not known, nor do we know the long term risks," Dr. Sahelian stated. "It does have many promising benefits that future research will clarify."
Now that we've discussed the results of a few studies about consumable collagen, let's talk about liquids, powders, capsules and tablets – and the general difference between these supplement forms.
Which Form of Collagen Supplements Is Better: Liquid, Powder, Capsules or Tablets?
Absorption is the most frequent concern when it comes to supplements that come in tablets, liquids, capsules and other forms, according to Matthias Rath, M.D., an internationally renowned scientist and the founder of Cellular Medicine.
Dr. Rath addresses how these forms work in a section on his website entitled, "Which form of nutritional supplements is better?"
Liquid
Many customers buy liquid supplements because they believe that these absorb in the body faster, and are therefore better than other forms, according to Dr. Rath.
He noted that this difference is not great enough to amount to a noticeable or significant nutritional difference, "so that is not educated reasoning to go liquid." However, liquids offer flexibility with dosing and are very easy for most people, he stated.
The potential drawback of liquid supplements is that they tend to be more expensive, and their shelf life is shorter than other formats.
"They are heavier to transport," Dr. Rath noted. "They are not portable like capsules and tablets. They often require refrigeration."
Powder
According to Dr. Rath, powders can be cost-effective, but they must be mixed in liquid like water or juice, or even food.
"Powders do offer great flexibility with dosing – you can make much finer adjustments to the dose than with tablets and capsules," Dr. Rath stated. "For supplements taken in gram quantities, powders are much more practical."
Capsules
Capsules are typically easy to swallow and break down quickly in the stomach, "although not to the point that there is any nutritional advantage," according to Dr. Rath.
He noted that some consumers like the fact that capsules can be opened for the use or all – or a portion of – its powdered contents.
The drawback is that capsules can cost more than tablets. Additionally, since capsules are not air-tight, their shelf-life is shorter than tablets, he said.
Tablets
Tablets tend to be the most cost-effective supplements in general, "which allow the manufacturer to pack the most material into a given space," Dr. Rath explained.
"Tablets are the most shelf-stable choice and retain their potency over a longer time – two to three years – compared to liquids, powders and most capsules," he stated.
As long as you pick a product from a reputable manufacturer and take it as directed, "you do not need to worry about absorption issues with tablets," Dr. Rath noted.
While large tablets can be hard for some people to swallow, they can be crushed before use.
"Tablets do not offer the flexibility of dosing that liquids and powders do," Dr. Rath said.
Our Bottom Line on Buying Collagen Supplements
Collagen is naturally produced in our bodies, but as well age, collagen loss can lead to aging skin with more visible wrinkles and sagging.
To help offset these effects, collagen can be consumed in various forms, including liquid, powder or capsules. However, there are mixed reviews when it comes to the effectiveness of consuming collagen, so it's important to do your research and talk to your physician first.
"Before putting any collagen in your mouth I would consider that there is no great research that demonstrates a benefit," Dr. West said. "If you are going to invest in yourself, make sure you spend your money wisely and put it towards products or treatments with proven effectiveness."
Was this article helpful? Read more guides we've written on the topic: