Holiday E-Card Scam: How Crooks Attempt to Steal Your Personal Data
Scammers sending e-cards this holiday season could compromise your personal computer by enticing you to open a link. Learn more about the e-card scam to avoid falling victim.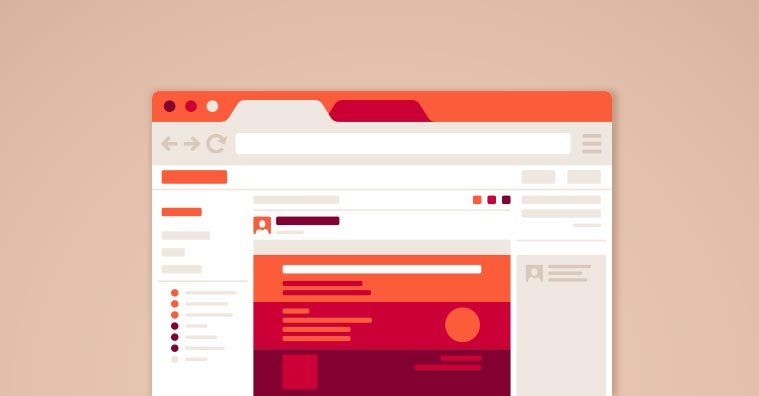 With the hustle and bustle of the holidays upon us, many people appreciate the convenience of sending e-cards to their friends and loved ones through the internet.
This typically saves a lot of time due to immediate delivery, without the cost of a postage stamp. Many e-cards are also free or cost minimal compared to the price of greeting cards in the stores, which can cost around $5 each or even more depending on the design you choose.
Unfortunately, scammers are using this e-card technology to commit internet crimes, which occurs with a simple click.
According to the Federal Bureau of Investigation, these scammers use social media engineering tactics to entice their target, and will typically claim that the e-card is from a friend or family member. If you are duped, a criminal could attempt to download spam, spyware or a virus into your computer – ultimately compromising your personal data.
This article takes a look at the holiday e-card scam, including how it works, warning signs to look out for and what to do if you believe you've been a victim of this scam. We've gathered input from a detective who solves forgery and fraud, as well as scam detection organizations, to provide you with as many details as possible so you can protect yourself and spread the word.
The holiday season isn't the only time that scammers use e-cards to rob consumers online; therefore this information is valuable year-round. The following details can apply to an e-card received any time of year, including Valentine's Day, birthdays, Mother's and Father's Day, and other calendar events.
Let's begin by discussing the e-card scam and how it works so you know what to look out for if you receive an e-card in your in box.
Holiday E-Card Scam: How It Works
The way the e-card scam works is pretty simple. You'll receive a notification via email that you've received a card, and you'll be invited to open your card by clicking on the link provided.
Scam Detector warns that the name of the company sending the e-card might be well known, like Hallmark. But when a criminal is behind this method, the link you click might actually contain a virus, or it might contain software that can record what you're doing on your personal computer in an attempt to access your personal files.
"You have to be careful when someone sends you an e-card," warned Detective Tim Lohman, who solves forgery, fraud and financial crimes in Southern California.
If the e-card is actually coming from a scammer, it's a "phishing" attempt, which Detective Lohman described as "where a hacker or a scammer attempts to direct you to another site where they may ask you for personal information, or better yet, they're able to get into your computer through spyware."
"Phishing is a big thing – and somebody receiving a holiday e-card might actually be the target of a phishing email that's trying to get their data or personal information," Detective Lohman said.
The good news is that there are ways you can protect yourself, which we explain in the next section.
Ways to Protect Yourself Against the Holiday E-Card Scam
Beware if you receive an e-card from someone you don't know and never click on a link from a sender you don't recognize. If you're still in doubt, the BBB recommends deleting the email completely – from both your inbox and trash folder.
Detective Lohman agrees, "don't open anything in your email that looks suspicious," and Scambusters, a public service website, supports his advice by recommending to never click on anything you receive via email from an unknown source – and certainly never open an attachment from someone you don't know.
Consumer Action, a national non-profit advocacy and education organization that has served consumers since 1971, gave an example of an e-card scam, in which the subject line for the sender read: "Hello, You have received a Hallmark E-Card from a friend!" The sender was "Hallmark," coming from news@hallmark.com.
This sender's email address is not legitimate, as was discovered through an independent attempt to send an email to this address. The email sent to news@hallmark.com was returned as "undeliverable," and the recipient address was rejected as an "unknown address error."
Consumer Action has the following tips if you receive an e-card that raises any ounce of suspicion:
Delete: Don't open the email – delete it completely. If there's a link embedded in the fake email, you could unknowingly expose your computer to a Trojan virus. If this happens, a scammer could potentially command your computer remotely to gather your personal information.

Don't Click: If you think the e-card might be legitimate but you still have some doubt, follow your instincts, and don't click on any link that comes along with the e-card.

Double-Check: If you receive an email with an attachment from someone you do know, still double check by reading the email and making sure the attachment is legit. If you're still doubtful, call the sender to confirm, but do not reply to the original email you received.

Research the Business: You can always do your own research if you sense an e-card is a scamming attempt. For instance, if you receive an e-card from Hallmark, you can go to their official website and read their instructions for downloading e-cards that are actually legit.

Report: If you sense the e-card you receive isn't legitimate, report this activity to your email service provider. You can also file a complaint at www.ic3.gov.
It's important to mind these tips because of the potential dangers that could result from the e-card scam, which we discuss in the next section.
Potential Dangers of E-Card Scam
Scambusters noted that dangers that could potentially result if you're a victim of an e-card scam – whether it's during the holidays or any time of year.
For instance, if you open an e-card that looks like it's coming from a legitimate sender, it might actually be spyware, a virus or spam. If you proceed, your personal computer might begin displaying obscene pictures, launch adult websites or slam you with pop-up ads.
This could even prompt your computer to start sending fake e-cards to people listed in your address book, and when your friends they receive them, they think it's coming from you.
In another variation of the e-card scam, which is a similar attempt to download spyware or adware, the scammer depends on you "agreeing" to the fine print when you click to "accept" the terms and conditions of the bogus e-card company.
This is dangerous because not all viruses totally trash your personal computer; in fact, this virus might remain dormant for awhile. As a result, you might never even suspect that the e-card you opened wasn't legit.
Signs of the Holiday E-Card Scam
ScamBusters provides the following signs that could indicate an e-card is fake:
Errors with spelling are a common sign of a scammer attempting to rob you through a fake e-card. For instance, you see "congratulation!" without the "s" at the end; or your name isn't spelled correctly.

Mistakes in the email message itself might also be a sign that a scammer is trying to dupe you. For example, the email states that you sent an e-card – not received one yourself.

An unknown sender is a huge warning sign when it comes to receiving e-cards. Never open an e-card you receive from a stranger, no matter how enticing the invitation might be.

If the sender of the e-card has a name that raises suspicion, it could be a scam. For instance, names like "Joe Cool" or "Secret Admirer."

If the URL seems weird to you, do not proceed with opening the e-card or any other attachment that comes along with it.
Final Thoughts About the Holiday E-Card Scam
Remember, a lot of people are sending out holiday e-cards via the internet because they don't have time to go to the store to buy cards during the holiday season, Detective Lohman warned.
"I've seen plenty of them myself and I'm really cautious about opening them because I don't want to get a virus on my computer or have someone infect my computer with spyware," he said.
To protect yourself, never click on an email from a person you don't recognize – and deleting the email is the best option if you have any ounce of doubt.
Unfortunately, many of life's conveniences made possible through technology are also creating new ways for scammers to rob victims online, Detective Lohman added.
"Doing your own research is going to be the best way to protect yourself," Detective Lohman advised. "We have to be diligent on our own and spread the word to help put a stop to this."
Was this article helpful? Read more we've written on related topics: