How to Avoid Common Craigslist Rental Scams
Researchers analyzed thousands of Craigslist rental listings and learned that almost 25% are scams. Learn what to watch for when searching for a new home.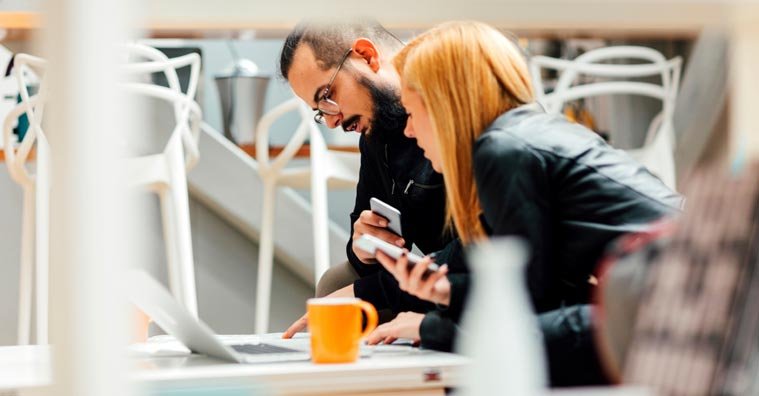 Craigstlist.org once made finding apartments online easier than ever.
Unfortunately, the popular website is under siege from malicious and potentially financially disastrous scams.
A study by researchers at the New York University Tandon School of Engineering, titled "Understanding Craigslist Rental Scams," analyzed about 29,000 fraudulent listings in 20 major cities.
Here's what they found:
Researchers estimate that a quarter of all Craigslist rental postings are scams.
Craigslist fails to identify more than half of scam rental listings on the site's pages.
Suspicious postings often linger for as long as 20 hours before being removed—more than enough time to snare victims, especially in competitive housing markets.
The research team, which was led by Damon McCoy, an assistant professor of computer science and engineering, along with Elaine Shi, an assistant professor of computer science at Cornell University, and Youngsam Park, a doctoral student at the University of Maryland, ultimately mapped the fraudulent listings into several distinct scam categories—most of which involved credit card payments or wire transfer scams.
Read on to learn about what Craigslist scammers want, how to spot a rental scam, and additional resources to help you find research the legitimacy of a post when searching for a new home.
1. Credit Report Scams
Several months ago, I saw an advertisement on Craigslist for a reasonably priced apartment and wrote to request more information. This is the email I received in response:
"I got your e-mail for the apartment. I apologize I couldn't answer your e-mail faster, but I have just been overwhelmed with all the responses. To set up a show date, please send me the following info: the number of months or years you have with your present employer, your yearly income, and your most recent credit score.

Make sure that your credit score is recent (at least 1 week old). If you are not aware of your credit score, use the link below. This score is up to date and free.

[link to credit score website]

As soon as I receive this information, I can set a show date. Thanks"
The link led to a website that offers a copy of your credit report for a fee, which is when my scam alarms started to sound. (For those who are unaware, you're entitled to a free copy of your credit report every 12 months.)
What I didn't understand was how this type of scam benefited the person who posted the fake listing.
According to the study, this was a typical credit report scam. Like most Craigslist scams, the scammer posts a false rental ad for a property that they don't own.
When a victim replies to the rental ad, the scammer asks the victim to obtain their credit score by clicking on a link included in the email.
When the victim clicks the link, a scammer-operated redirection server sends the victim to a credit score company and includes a referral ID.
If the victim pays for the credit score service which accepts credit card payments, the scammer will be paid a commission by the credit score company through its affiliate program.
How to Avoid a Craigslist Credit Report Scam
Credit checks for rental properties are certainly not unheard of. However, this is something that is generally performed by your prospective landlord or property management team.
If someone does ask that you provide your own credit report, be sure to go through the Federal Trade Commission-approved Annual Credit Report.com—and know that it's never a good idea to click through links on an email from an unknown sender, even if you don't plan on paying for the service.
2. Cloned Rental Postings
In clone scams, a scammer copies another legitimate rental ad from a different rental website, e.g., realtor.com. The cloned ad typically has the same street address and sometimes has the same description as the original ad.
However, often the scammer lowers the rental price to lure in more victims.
Of the 22,852 cloned rental ads recognized by the study, approximately 66% were posted by IP addresses registered in Nigeria.
What's the point of someone posting a fake rental from another country? It goes something like this:
Scammers who create cloned posts will typically make an excuse for not being available at the time that you'd like to see the rental.
Common reasons are that they are out of the country for missionary work or had a family emergency, and are being forced to sublet the rental so that they don't break their lease.
The scammer will invite you to drive past the rental and inspect the outside. However, before you can check the interior, they'll demand that you send a deposit and the first month's rent via wire transfer.
How to Avoid Cloned Craigslist Post Scams
While requests for wire transfers via the Western Union are most common, scammers have been known to request advanced payment through PayPal or even iTunes—always without meeting in person.
Most legitimate landlords will ask for a personal check, a cashier's check, or a money order for first month's rent and deposit, and will meet you in person to exchange the executed lease and keys to the apartment.
Avoid this scam by never, ever sending an advanced payment. If one is requested, report the posting to Craigslist by using the "flagging" option and cease all communication.
3. Realtor Service Scams
Realtor service scams involve a special type of realtor service, such as pre-foreclosure or rent-to-own rentals.
Out of 8,134 realtor service scam ads in 20 cities of Craigslist, the study identified three large realtor services with advance fee campaigns: American Standard Online, New Line Equity, and Search Rent To Own.
Among the three companies identified, only American Standard Online (ASO) was registered with the Better Business Bureau (BBB)—with an "F" rating. The other two services weren't registered at all.
According to BBB customer complaints, the scam works like this:
If a victim calls the number to ask about the rental ad, ASO doesn't answer their questions about the rental.
Instead, ASO requests a payment of $199 for an initial fee to get access to their pre-foreclosure (or rent-to-own) property database.
Once the victim signs up for the service, ASO provides the victim with a property list.
Due to the nature of the term "pre-foreclosure," it is usually uncertain that the properties on the list are actually in the status of pre-foreclosure, and most of them turn out to be not for rent or sale at all.
At the time of the contract, ASO lures victims by guaranteeing a 100% refund after 90 days from the contract in case ASO does not satisfy their customers.
However, their actual refund policy requires a wait of at least 90 days from the contract and at least 3 denial letters from the owners of the properties in the provided list.
Because getting multiple denial letters is extremely difficult, few customers are able to ever receive a refund.
Reviews of New Line Equity report a similar situation, except that this service demands an initial fee of $9.95, followed by a monthly fee $40.95.
According to the study, many user reports complain that it is extremely difficult to terminate their monthly payment with New Line Equity, and that they needed to cancel their payment card, instead.
Finally, Search Rent To Own first lures customers by offering a 3-day free trial. However, the company fails to fully explain that a $39.95 monthly fee will be charged automatically after the free trial period ends.
Similar to ASO, customers of New Line Equity and Search Rent To Own report that many of the real estate listings provided were outdated, meaning that the homes were no longer on the market.
In some cases, the service that created the listing was in no way associated with their sale.
How to Avoid a Realtor Service Scam
Rent-to-own is an entire can of beans unto itself—one that's often associated with steep fees, high loan APRs, and generally considered to be a bad deal.
However, if you live in a city where rental competition is steep, it's true that there are some legitimate for-fee services to help you locate a rental.
However, it's important to research the name of the agent or owner you are dealing with extensively before signing up for any kind of service.
Can't find anything about the realtor online? Try to add quotes around their name, or add the words "fraud" or "scam" to your search.
If they've given you a phone number, look that up too—it's important to confirm that someone is who they say they are before engaging their services.
4. Illegal Subletting Rental Scams
Another scam that I like to call "extreme subletting" is when a scammer seems legitimate and even shows you around the rental. This, of course, leads you to believe that they're the landlord since they somehow got into the rental, but that isn't always the case.
While you're more likely to run into this type of scam while searching for a vacation rental, competitive rental climates have caused an increase in illegal attempts to sublet or rent out spaces that the "landlord" doesn't even own in long-term rentals as well.
How it works is that a person with the key to a residence, they could be the current renter, a house sitter, or even an individual who paid for several nights at the home through a vacation rental service, lists the residence as available on Craigslist.
They'll allow prospective renters to come by and view the property, explaining the presence of furnishings by saying that they're still in the process of moving out.
However, they'll say, many people are interested, and if you'd like to be first in line, it'll take plunking down a small deposit.
Of course, come the agreed-upon date, you can't get in contact. Should you go by the property to see if everything is on track, you may find no one home—or a completely befuddled resident that has no intention of moving out.
In the instance of a completely emptied apartment, you might have even handed over a deposit or first month's rent, only to have the actual owner eventually show up at your (their) door.
This means that not only will you have lost all the money handed over, but you're out on the street and once again looking for a new place to live.
How to Spot an Illegal Subletting Scam
Always make sure the person renting out the home is the owner or the property manager. You can usually do a simple search on who owns the property by looking up city records.
You also may be able to call the building's manager (if there is one) and ask if the apartment is for rent and who is renting it.
Additionally, be extra observant during your walkthrough. While it's normal for landlords to show an apartment while some tasks still remain to get it in tip-top shape, should you notice any broken windows or door jams, consider that the person showing you this space might have entered it illegally.
How to Spot a Craigslist Rental Scam
The four rental scams that we've listed might make up the majority of fake Craigslist postings, but scammers are innovative, and there will always be new, creative ways to trick victims.
Even if you don't fall for their scam, spending time inquiring about listings only to realize that they're fake is incredibly frustrating.
To help you become a savvier renter, keep an eye out for the following signs that could indicate a fake listing:
1. Rentals Listed at an Unbelievable Price
There is truth to the old saying, "if it looks too good to be true, it probably is."
A five-bedroom apartment in San Francisco advertising rent of a mere $500 a month is not realistic. Heck, you'd be lucky to get a closet for double that amount!
Know the average cost of rentals in your desired area and be wary of anything priced too low.
2. Wire Money Requests
Most scammers rely on wire transfers to get your money. That's because wiring money leaves you little recourse if something goes wrong.
The bottom line, don't send funds via the Western Union or any wire transfer service for a rental. Ever.
3. Requesting Too Much Personal Information
Craigslist users who ask for too much personal and sensitive info upfront could be looking to steal your identity.
Even seemingly innocent questions about the names of your pets or your birthday could be used to try and breach password-reset security questions associated with the email account that you're using to communicate.
While it's normal for landlords to need to know all of your details, save sharing for when you meet in person and are filling out an application.
4. Suspicious Story or Out-of-Town Landlord
If the rental listing includes a offers a long-winded story about why the apartment is for rent, it might be a scam.
For example, some scam listings talk about how incredible the apartment is and then detail a long story about having to suddenly travel out of the country on some emergency.
5. Incorrect Information
Sometimes, descriptions in a fraudulent posting do not match the listing's pictures.
This was something I frequently noticed when searching for rentals in Sacramento, where we have an abundance of Victorian-style homes.
The listing would show a vintage exterior, but interior images would show modern, open-concept spaces that simply couldn't fit in the building that they'd shown.
In other cases, the scammer might even be silly enough to use a snowy picture of a house in Colorado in an attempt to pass it off as a Los Angeles home. Sometimes the address given in the advertisement might not even exist.
How to Avoid Falling Prey to Craigslist Rental Scams
Even if you're armed with all the information above, sometimes a scammer can sneak under your radar. To avoid rental scams and fraud on Craigslist, follow these steps when searching for your next home:
1. Insist on Meeting in Person
When renting a house or apartment, you should only deal with local people you can meet in person.
Also, only rent a unit after you have been allowed to see the inside—never plunk down funds after just an external walk around.
2. Don't Wire Transfer Money
Do not go through with a rental that requires you to wire money upfront without ever even meeting the owner. Or ever.
3. Guard Your Money and Information
Don't send your personal information off to an email address. Craigslist is not eBay where you have protections and regulations. It is simply an online meeting place for people looking to sell, rent, or buy. You have to protect yourself and your money.
4. Do Your Research
Read through every Craigslist post with a critical eye. Remember, scammers are counting on you to not look at the listing closely.
Research everything the advertisement mentions, including the address and any names.
If it's an apartment, investigate the company that owns and manages the building. If you're trying to lease a sublet, talk to the management company first.
5. Reverse Image Search
Another surefire way to catch cloned listing scams is to right-click the images and select "search Google for image." Doing so will allow you to see if the same pics have been used in postings anywhere else on the web.
6. Search for Phrases
You can also try copying and pasting some of the phrases used in a suspicious listing into a search engine.
Frequently, scammers will simply copy and paste their work around the Internet. In some cases, you might even find forums and other websites discussing the very scammer you've found.
The Bottom Line
If you live in an area where renters outnumber available rentals, I completely sympathize with the sense of desperation that sets in when looking for a home.
Where I live, apartments that are reasonably priced are often snatched up within a day of being posted on Craigslist—sometimes within hours.
This means that many renters are so desperate for a rental that they'll act fast without thinking through the details of the ad.
Protect yourself by performing research and trusting your gut.
If something seems off, rest assured that it's in your best interest to let a suspicious apartment pass you by—it's easier to find another available unit than it is to say goodbye to the money you'd saved up to move.