Tips for Avoiding Online Shopping Scams
In this guide, we'll cover six safe online habits that will help you avoid scams when shopping online.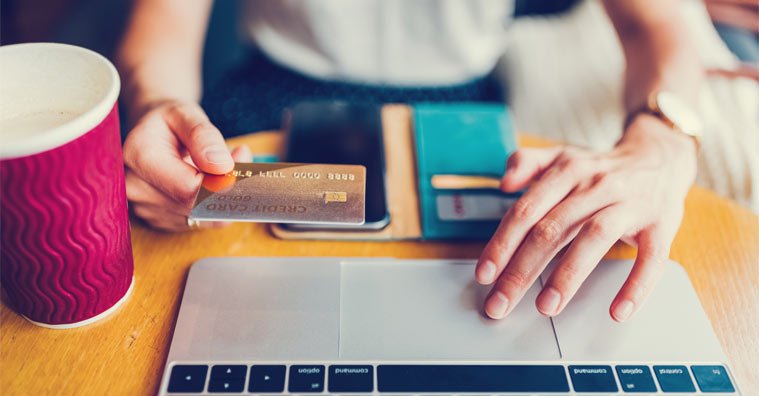 The biggest advantage that online scammers have over most consumers is ignorance. In other words, in the world of online shopping, what you don't know can hurt you in a very real way.
By following these tips, which are based on the thousands of hours of research we've put into writing our editorial reviews and on feedback from thousands of consumers, you can avoid common online fraud when shopping online.
1. Can You Trust This Website?
When you first land on a product's website, you need to know some quick and easy methods that can help you determine if it's a scam:
Fake Social Buttons – Do the site's social media buttons for Twitter, Facebook, Google+, YouTube, etc. work? In other words, if you scroll over the images with your cursor, is the link active? Can you click on it and be taken to the company's social media page? Can you leave a comment in the comments section? If not, this might be your first red flag.
"As Seen On" – Similar to social media icons, scam websites will often feature logos that are intended to lead you to believe the product was featured on popular news networks or in newsworthy publications (e.g. ABC, CBB, NY Times, etc.). However, only reputable companies will hyperlink these images so that you can watch the clips or read the articles where they were featured.

A screenshot of a typical way "As Seen On" media icons are used.
Circular Links – No matter which link you click on, are you always taken to an ordering screen? Even though you thought you were going to the company's About page? Scam websites aren't concerned about informing you; only about selling you their product.
Weird-Looking URLs – Check the website address. Does it contain a lot of numbers and/or symbols? Does it piggyback off a popular TV personality or celebrity's name (e.g. http://newfaddiet.com/dr-oz-new-diet/4/index-ga2-gcb.php?s=218502174)? If so, this might be an indication a scam is just around the corner.
Stock Images / Celebrity Pictures – Does the website include testimonials or personal accounts, but uses stock images for these individuals' pictures? Is a video from a well-known personality included, even though the product itself isn't mentioned in the video? These could all be signals of a scam website.
Mind the City – Do you see your city mentioned somewhere on the site (e.g. "A local stay at home mom in Seattle, Washington is making $8,337 per week!")? This is simply just the site reading your IP address, but it's often a good sign that the website might be a scam.
2. Find Out More About the Company
Typically, the fastest way to accomplish this is by visiting the company's About page. Most businesses that sell goods or services direct to consumers will craft About pages that speak to their customers and give them a good idea of what they're all about.
And while a short, generic About page could just be an indication that the company hasn't spent the appropriate time to craft one, it could also be an indication that they're not customer-focused—or even that they're a scam.
After you've read the About page, it's important to take a few minutes, hop on over to your favorite search engine, and search for the company's name.
If you're not sure about the company's name, you might find it listed in one or more places on the product's website:
At the very bottom of the Home page.
Somewhere on the Contact page (we'll talk more about this in a moment).
In the Privacy Policy or Terms & Conditions, the links for which are generally located at the bottom of the Home page.
If all else fails, you can search online for "[Product Name] + Manufacturer."
Often, the best search term to use is "[Company Name] + reviews." You can also replace "reviews" with "rating," "scam," and "complaint" for a more detailed picture of what other consumers are saying about the company and their products.
When searching for these terms, you can put quotation marks around the entire phrase, such as "Product ABC reviews," to improve your search results.
As you perform more and more of these searches, you'll find that a few consumer advocacy websites—such as HighYa—specialize in providing upfront, no-nonsense information about popular products, and you'll find yourself returning to them again and again when researching.
3. Check the Fine Print
We fully recognize that this is probably the most boring component of safe online shopping, but it's also one of the most important.
This is because less-than-stellar companies tend to hide behind their fine print, which can quickly lead you to fall victim to fraud, and can make it especially difficult to recoup your losses (more about this in a moment).
In fact, here at HighYa, we've received thousands of reviews from consumers just like you telling us they fell victim to a scam, all because they didn't thoroughly review the Terms & Conditions.
The key areas you should check are the Terms & Conditions (also called Terms of Use), the return policy, the warranty, and any guarantees.
Better websites will often feature individual pages for each of these, although if all else fails, most (if not all) of this information can be found directly in the Terms.
Useful Tip: Terms & Conditions documents are often filled with many pages of tiny print and legalese, but you can cut to the chase by directly searching for key terms such as "refund," "return," "trial," "warranty," and "guarantee." Simply press Ctrl (Cmd for Mac users) + F, enter your search term, and press "enter," and you'll be taken right to the appropriate section.
When reading these sections, ask yourself the following questions:
Does the return policy match on all areas of their website? In other words, are you told you have a 30-day return period in one section and a 60-day in another?

Does the refund policy include any miscellaneous guidelines? Will you be subjected to restocking fees or other charges? Is there any special information that must be included with your return package, such as an RMA number or an explanation as to why you're requesting a refund? Once the company receives your return package, how long will it take for them to process the refund?

What's involved in the warranty/guarantee? Will you be required to ship the product back to the company at your own expense? Do you also have to pay for them to ship it back to you? How long can the company take to repair/replace the product? Are there any other fees involved, such as paying for parts or labor? While warranties and guarantees can be good selling points for reputable companies, they can be expensive nightmares when dealing with less-than-stellar ones.

Are any free trials or autoship programs present? These should be avoided at all costs, as we'll outline next.
An Important Note About Free Trials and Autoship Programs
Remember how we previously mentioned that less-than-stellar companies hide behind their Terms & Conditions (T&C)? This is because T&C documents are legally-binding contracts between you and the company, and if you're not aware of precisely what these documents contain, you could be roped into something you never intended in the first place.

Do you know exactly what you're agreeing to?
In our professional opinion, two of the most underhanded tactics buried deep in within the Terms & Conditions of less-than-stellar products are free trials and autoship programs, which often go hand in hand.
Have you ever seen a product advertised for only the cost of shipping? If so, this typically means it comes as a trial, often lasting 14 days, after which you'll be billed the full price of the product.
What may not be immediately apparent though—but is something you'll learn more about in the T&C—is that these trials almost always begin on the date your order is placed, which means that by the time you receive the product, you may only have a couple of days to try it out before being required to cancel your trial.
On top of this, many less-than-stellar companies will require that you send the product back and that they receive it at their warehouse before your trial is considered "canceled."
As you can see, when it comes to "free" trials, it's often the case that once you place your order, you're almost certain to be billed full price, regardless of the actions you take in the interim.
For more videos on consumer issues: Click here to subscribe to HighYa's YouTube channel
After your trial has expired and you've been billed full price, you'll generally also be enrolled in the company's autoship program, which means you'll continue receiving the additional product on a regular basis (usually every 30 days) and your credit card will be charged each time.
In our experience, these autoship programs are more about charging you as much as possible than they are about providing you with any kind of convenience.
And perhaps worst of all, we found that credit card companies will often side with manufacturers when it comes to disputing charges associated with free trials and autoship programs since you expressly agreed to the T&C (remember, a legally-binding contract) when placing your order.
Because of these concerns, if you come across a product being sold only through a free trial and subsequent autoship enrollment, we'd recommend avoiding it altogether.
4. Contact the Company Before You Place Your Order
How you're treated before becoming a customer is a great indication of what you can expect afterward.
With this in mind, visit the Contact page on company's website, where you should find a physical address and a telephone number (preferably toll-free, but if not, it shouldn't be a deal-killer).
If there isn't any contact information clearly listed on the website, or only a PO Box is shown for the address, or only an email address is shown for direct contact, it's our experience that the company may not be legitimate, and could potentially be a scam.
Once you do locate a telephone number though, pick up the phone, call the company, and give their customer service department a test run.
Here are some important questions you should ask:
What are shipping costs? How is the product shipped (e.g. Standard, Expedited, etc.) and what carrier do they use (e.g. FedEx, UPS, USPS, etc.)? Keep in mind most shipping methods that arrive within 5-9 days are not expensive, and should generally be less than $10 for average-sized products (obviously, faster shipping methods like Overnight will be more expensive). Also, legitimate companies do not charge separate S&H charges for multiple products in the same order, since the added cost to send additional products at the same time is negligible. If this is the case (as you'll find within the As Seen on TV industry), stay alert.

Once your order is placed, can it be tracked (we have records of companies using fake order tracking systems)?

What's their return/refund policy?
Perhaps more so than any other step in the process, this is where you need to trust your intuition. In other words, if you don't feel good about the answers you're receiving to your questions, don't order the product.
5. Verify that Your Connection Is Secure
Before you begin entering any of your personal or financial information into the different fields (e.g. name, address, phone number, and so on), make sure your internet connection is secure.
The easiest method of accomplishing this is by checking the page's URL and verifying it begins with "https," that there is a lock icon on the left-hand side, and for some browsers, that the entire URL is highlighted green.


An example of a secure connection
If you confirm that your internet connection is not secure, it's important that you do not enter any of your information (especially your credit card number, which less-than-stellar companies can use to process your order without pressing the submit button). Also, never send your credit card information via email.
6. Additional Things to Consider During the Checkout Process
Here are some tips you should keep in mind before completing your order:
Credit vs. Debit
A common question among consumers is whether or not they should shop online using credit or debit cards. There are some distinct differences between the purchasing protection credit and debit cards offer. Lifelock sums it up nicely:
"In comparing the two most widely used forms of payment—debit and credit cards—credit cards offer more protection and less risk because funds are not being directly withdrawn from the user's bank account as it is with a debit card. Fraudulent withdrawals on a debit card can result in bounced checks and no access to cash while the bank investigates their report.
"Additionally, most credit card companies allow 90 days for a victim to report an unauthorized transaction, while banks generally require a two-day notice for unauthorized debit card purchases. For debit cards, your loss is limited to $50 only if you notify your financial institution two business days after learning of loss or theft. It then goes to $500 until 60 days after the statement is mailed and becomes unlimited thereafter. For a credit card, your liability is limited to $50 for any fraudulent use."
With this said, different cards can offer different levels of protection, so you should contact each of your credit card companies individually and inquire about the purchasing and fraud protection they offer.
Check Your Order Total
Some companies are notorious for adding extra items to your order, and/or not displaying your total until after you've received your final confirmation.
Because of this, if you don't see an itemized list of the items you're ordering, as well as your total, this can be a big red flag that the site is a scam.
Mind Your Clicks
After you checked your total and entered your credit card information, only press the order button once.
Based on hundreds of complaints we've received here at HighYa, many consumers have stated that some manufacturers will purposely make it appear that their websites are "acting up" or that something's gone wrong, solely to make you repeatedly press the order button, thereby resulting in multiple duplicate charges.