How to Avoid Holiday Stress and Keep Your Heart Healthy
Studies show that deadly heart attacks increase during the holiday season, especially around Christmas and New Year's Day. Read about ways to avoid stress during the holidays and keep your heart healthy.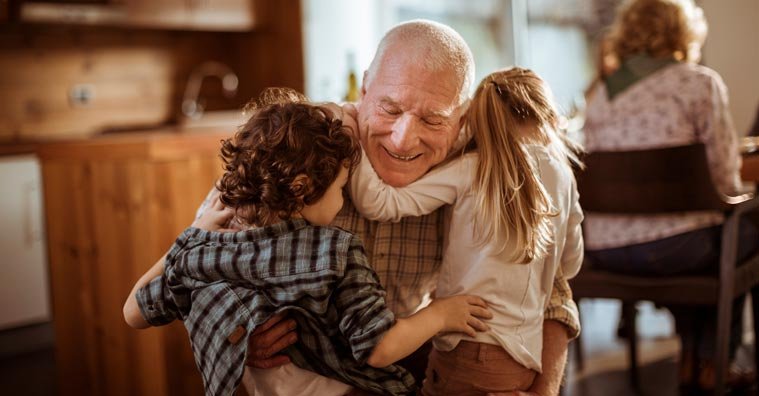 While the holidays are typically a time for joy and celebration, this time of year is also known as heart attack season due to the high number of deaths that occur during this timeframe.
In fact, heart attacks and cardiac deaths are more frequent during the holidays. A recent study showed the highest number of cardiac deaths occurs on Christmas Day, with the second highest on the day after Christmas, and the third highest on January 1st.
Other studies have shown 33% more coronary artery disease deaths from December through January, compared to June through September in a given year. This is due to multiple factors, including stress, cold weather, and over-indulgence, as well as ignoring symptoms of a heart attack and attributing it instead to acid-reflux from over-eating.
While avoiding holiday stress altogether may seem impossible, there are ways to cope with the challenges that come along with the season – which is one of the best ways to protect your heart.
This article takes a look at ways to avoid holiday stress to protect the most important life-force in your body: your heart. We've obtained input from several experts on this topic, including a cardiologist, a psychotherapist, and the American Heart Association, to give you as many tips as possible to protect your heart this holiday season.
Factors Contributing to Holiday Stress
One of the many reasons why the holidays are so stressful is because we put undue pressure on ourselves with unrealistic expectations that generally revolve around family, friends, time management, and spending, according to John Tsilimparis, a psychotherapist in Los Angeles that has become a go-to expert for the media on many areas of psychological issues.
Tsilimparis has appeared on KCBS-TV, KABC-TV, KCAL-TV, KTLA-TV and other news programs to comment on a wide range of subjects, including holiday stress.
"For example, we have high expectations that family gatherings have to go smoothly and everyone has to get along, that the holiday decorations have to look perfect or we have to buy the perfect gift for everyone," said Tsilimparis, who is a former staff therapist in the department of psychiatry at Cedars-Sinai Hospital in Los Angeles.
Another expectation is we feel compelled to be merry and cheerful all the time, Tsilimparis noted.
"That puts a lot of stress on us and makes us feel guilty because we think everyone else looks so happy all the time," he said. "And that makes us ask: 'What's wrong with me? Why am I not happy too?'"
Additionally, "we suffer holidays stress because we overextend or over-commit ourselves by taking on too many obligations," Tsilimparis said. "This can cause us to go into overwhelm."
Doctor Sam J. Kalioundji, an Interventional Cardiologist at Dignity Health Northridge Hospital in Southern California, said multiple factors contribute to the rise of heart attacks and cardiac arrests during the holiday season.
These factors include the stress of the holidays themselves and the fact that it's flu season, as well as overindulgence.
"If you are sick with the flu, hydrate and don't overdo it," said Dr. Kalioundji, adding that it's also important to stick to your exercise routine and maintain a disciplined diet during the holiday season.
Correlation Between Heart Attacks and the Holidays
Medical research does suggest that there is an association between heart attacks and the holidays of Thanksgiving, Christmas and New Year's, according to Dr. Sarkis Kiramijyan, an interventional cardiologist and director of the Structural Heart Disease Program at Adventist Health White Memorial in Los Angeles, California.
Roughly, about 800,000 to 900,000 heart attacks occur annually in the United States – and about 600,000 people die of heart disease in the U.S. each year, which is roughly 25% of all deaths annually.
Dr. Kiramijyan noted that the following evidence mainly is from population registries and observational studies in western countries and may differ relative to the climate of the country or state.
This evidence showed roughly a 25% to 40% increase in the rates of heart attack during the winter months relative to the summer months; as well as roughly a 25% to 30% increase in the rates of heart attack in the winter months in the Pacific geographic region of the USA, relative to the summer months.
In addition, data shows that the Christmas and New Year holidays demonstrate an additional 5% to 10% spike in increased risk of heart attack, with the lowest rates of a heart attack being generally in the summer and weekends, and specifically in July.
One of the causes is that our internal biological clock is thrown out of synchrony during these times of unusual stress, especially for the working population, Dr. Kiramijyan explained.
"Our circadian cycle has genetically evolved over millions of years to become adapted to smooth transitions in the daily light-dark cycle," Dr. Kiramijyan said.
Modern life challenges this primordial biological rhythm with its artificial light periods and often arbitrary timing of behavioral requirements, such as shift-work, early Monday mornings, or late night Christmas preparations.
Accordingly, prior research also suggests that the daylight savings time changes also impact the incidence of heart attack, Dr. Kiramijyan noted, and decreases in the hours of daylight during the winter may also play a role.
"On the other hand, a nadir in the incidence of heart attack has been seen during a period of low stress, such as weekends, during summer vacation, summer months and periods of low psychosocial stress," Dr. Kiramijyan said.
Six Scenarios That Might Trigger a Heart Attack During the Holidays
Dr. Kiramijyan offered the following real-life scenarios that might potentially trigger a heart attack during the holiday season. Knowing about these triggers ahead of time might help you cope with these scenarios if and when they arise.
Increased incidence of respiratory problems over the winter months may play a role in increasing the stress on the body. These problems might be caused by a cold or flu, or wood-burning fireplaces that release particulate matter.

Behavioral changes of people during the holiday seasons. Changes in patterns of eating, drinking, sleeping, exercising, working, traveling and vacationing may contribute to the increased incidence of heart attack and increased incidence of cardiac death during the holiday season.

Inappropriate delay in seeking medical treatment until after the holidays. People traveling during these holiday times may not be able to find the capable help they want or need.

The concept of "delay of death" until after the holiday season for some people with chronic diseases or the elderly.

Increased emotional stress. During the holiday season, patients may feel stress from having to interact with relatives whom they may or may not want to see; having financial pressures such as purchasing gifts, traveling expenses, entertaining, food preparation, and decorating homes; and having to travel, especially in the post-9/11 era.

The colder weather over winter time may also lead to increased vascular tone, cause vessel spasm and increased oxygen demand on the heart.
How to Avoid Holiday Stress
Tsilimparis is a regular blogger on the Huffington Post and has also written the self-help book, "Retrain Your Anxious Brain," which was featured on the documentary series, "Obsessed," on A&E.
Tsilimparis offers the following tips to help diminish stress during the holiday season – which can ultimately contribute to the health of your heart. Tsilimparis's advice is later complemented with more tips from Dr. Kiramijyan, making this a comprehensive list of ways to avoid holiday stress – which can ultimately contribute to the health of your heart.
Be Realistic: Set realistic expectations regarding obligations, such as time with family.

Establish Boundaries: Set clear boundaries and limits with others about what you can and cannot do.

Learn to Say No: It's okay to say "no" sometimes – and accept that you cannot satisfy everyone all the time.

Take Time for Yourself: If you go away to visit family, try not to stay too long, and when you are there, take time for yourself. Perhaps you can turn it into a mini-vacation. Also, do the same if the family is coming to visit you. Try to limit the time spent with them.

Remain Realistic About Finances: Set realistic budgets for gift buying, travel and such. Overspending can lead to depression when the bills arrive. Accept that temporarily saving money and spending modestly is okay.

Don't Romanticize Past Holidays: The past is the past. Don't fall into the trap of comparing past holidays to current ones. Don't dwell on good times from the past that cannot be recaptured. Accept and acknowledge that as the years pass, rituals and traditions change, family members move away, loved ones pass on. Accept that every year it will be a little different, and that's okay. Perhaps it's time to start new traditions.

Don't Overdo Alcohol Consumption: Limit alcohol use and other mood-altering substances. Alcohol is a depressant. If you are depressed during the holidays and you are drinking alcohol, you are treating depression with a depressant.
In addition to these previous tips, Dr. Kiramijyan offers his advice about other ways that people can help avoid or diminish stress this holiday season:
Maintain Awareness: Be self-aware with one's own symptoms and history of disease – first be your own doctor. Also be aware that there may be an increase in cardiac cases and wait times during the holiday season at most local hospitals.

Don't Delay: Avoid delays in seeking medical care if cardiac symptoms occur.

Stay Away from Triggers: Avoid the known triggers for heart attack, including excessive physical exertion (such as shoveling show), overeating, overindulgence, sleeplessness, emotional stress, illicit drug use and emotional disturbance and anger.

Watch Your Food Intake: Avoid excessive salt, fats, and alcohol. Excessive salt intake can precipitate heart failure. Excessive alcohol can also precipitate cardiac arrhythmias. In turn, cardiac arrhythmias, such as atrial fibrillation, can precipitate heart failure. Alcohol can depress cardiac function and cause heart failure, especially if chronic.

Be Mindful of Risk Factors: Modify and treat known cardiovascular risk factors including hypertension, smoking, diabetes, hyperlipidemia, and obesity.

Stay Out of the Cold: Avoid exposure to severely cold temperatures, which may cause spasm of the coronary arteries.

Be Careful of Air Pollution: Avoid participating in outdoor activities on days when air pollution is high, and avoid inhaling smoke from wood-burning in-house fireplaces.

Get Vaccinated: Try to get flu vaccines and/or pneumonia vaccines when appropriate and indicated to reduce the risk of respiratory disease and therefore avoid additional stress on the body.
Final Thoughts
Dr. Kalioundji warned that some people might make the mistake of attributing abdominal discomfort, chest pressure or shortness of breath to a heavy meal as acid reflux – when it's actually much more serious.
"The person may be having a heart attack, not wanting to bother or ruin a holiday celebration with family and friends when symptoms of a heart attack start," said Dr. Kalioundji, noting that in some cases, a person might think they'll feel better in a few hours after they sleep, or might wait to see a family doctor until the holidays are over.
"Do not ignore your symptoms and seek medical attention by calling 9-1-1 or going to the ER," Dr. Kalioundji advised. "Facts are facts and statistics show an increase in heart attacks and cardiac deaths during the holiday season. Keep a close eye on your family, friends, and yourselves and do not ignore signs or symptoms."
We need to be mindful and careful about behavioral habits and changes and need reduction of stress levels during the holidays, Dr. Kiramijyan advised.
Additionally, "we need to keep as stable of a routine as possible, in regard to physical and psychosocial activity, which may be difficult to do," he said. "Stress reduction activities may also be helpful, such as exercise and meditation."
There are a few adjustments people can make to help get through the holidays which are basic and worth implementing, Tsilimparis added.
"The changes involve a shift in thinking as well as in behavior," he said.
The most important thing to remember about the holidays is what they really represent – Tsilimparis further emphasized.
"The holidays are about friends and family getting together and enjoying each other's company. It's about being good to each other. It's about peace, love, and compassion."