Best Bed-In-A-Box Mattress Buying Guide
Buying a mattress online can potentially save you a ton of money, but first, there are some important things you should know. In this buying guide, we'll cover all the important questions as well as compare popular bed-in-a-box brands to help you find the best mattress.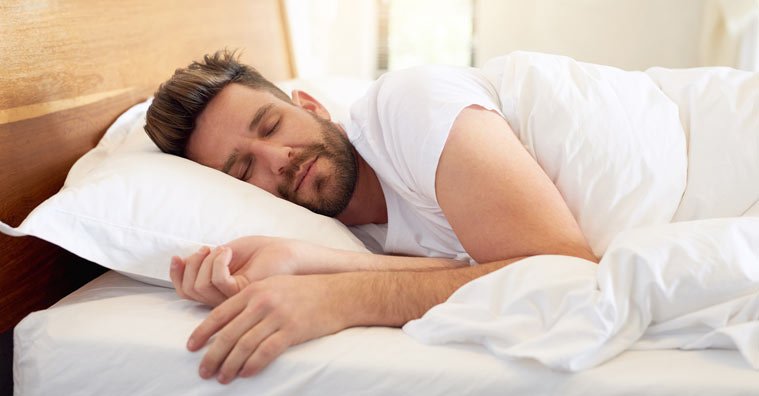 You're in the market for a new mattress, but you've found that many online companies seem to provide similar high-quality materials, extensive guarantees, and ultra-competitive prices. How in the world can you make the most informed decision?
In this guide to buying a mattress online, we'll walk you through all the important factors you'll want to consider before making a purchase—starting with an honest look at the pros and cons.
The Pros of Purchasing a Bed-In-A-Box Mattress Online
Unsurprisingly, one of the biggest advantages of buying a mattress online—and likely one of the main factors that brought you here today—is the price.
This is because companies can cut out expensive middlemen who are normally an integral part of the process, such as distributors, retail locations, salespeople, etc., and then pass the savings on to their customers.
This way, you might be able to purchase a mattress online for up to 75 percent less than a comparable retail option.
Convenience is also another big benefit of shopping for a mattress online, since you can learn tons of useful information on each manufacturer's website, without having to travel around to multiple stores or haggle with pushy salespeople.
On top of this, nearly all bed-in-a-box mattresses come with free shipping, complimentary delivery, and lengthy in-home trials; low (or no) cost returns, and arrive in vacuum-packed boxed that are easier to move around.
And if you are interested in what other consumers have to say, finding reviews is often just a few mouse clicks away since these companies operate solely online and generally manufacture a limited product line.
The Cons of Purchasing a Mattress Online
Now, some of the very factors that benefit online mattress shoppers can also cause some potential drawbacks.
For example, while a lack of retail locations can help you save money, it also means you won't be able to try before you buy. In a moment, we'll provide some details that can help you find the best option without trying one in-store, but in the meantime, keep this in mind:
According to Sleep Like the Dead, who researched satisfaction ratings among more than 22,400 mattress owners, "statistically speaking, for people overall, there is only a modest increase in risk of being dissatisfied from buying a mattress online."
So, while the thought of buying a mattress online might scare you half to death, the reality is that it's not meaningfully riskier than buying one in-store.
"There is only a modest increase in risk of being dissatisfied from buying a mattress online."
Similarly, the lack of a salesperson also means that you can't negotiate price—but since online options are typically much less expensive than retail, this might not be a huge issue.
In addition, you won't be able to lean on a salesperson for assistance if you have questions (we'll talk about how to work around this shortly).
Regarding their specific products, one of the bigger drawbacks is that most online-only companies rely on independent factories (known as OEMs) to manufacture their mattresses, which have limited options available.
As a result, there are often few differences between these mattresses, with the exception of the foam layers found inside.
Speaking of which, most online mattress companies manufacture a single medium-firm option, so if you prefer an especially plush or firm sleeping surface, then you might choose to stick with traditional retail options.
Comparison of Popular Bed-In-A-Box Mattress Brands
Since you're in the market for a new mattress, we've tabulated eight important factors below that you can use to compare each company at a glance:
| Company | Number of Layers | Cushion Types | Sizes | Pricing | Firmness | Home Trial | Warranty | Additional Services |
| --- | --- | --- | --- | --- | --- | --- | --- | --- |
| Casper | 3-5, depending on model | OEKO-TEX Latex, Memory | T, TXL, F, Q, K, CK | $350 - $2,250 | Varies, depending on model | 100 nights | 10 years | Sheets, pillows, dog bedding, frames, financing |
| Cocoon by Sealy | 3 | Memory, Support foam | T, TXL, F, Q, K, CK | $399 - $999 | Soft, Firm | 100 nights | 10 years | Pillows, foundations |
| intelliBED | Model-specific | Model-specific Inner-spring, Soy foam, Latex, Numea Gel Matrix | T, TXL, F, Q, K, CK | $2,699 - $6,399 | Simultaneously firm and soft | 60 nights (must purchase mattress protector: $90) | 20 years | Mattress removal, sheets, pillows, adjustable bases, box spring, frame, topper, electronics, financing |
| Leesa | 3 | Memory, Avena | T, TXL, F, Q, K, CK | $525 - $1,070 | Medium | 100 nights | 10 years | Pillows, sheets, blanket, foundations, financing |
| Lull | 3 | Gel-infused memory, Polyure-thane | T, TXL, F, Q, K, CK | $500 - $900 | Medium | 100 nights | 10 years | Financing |
| Novosbed | 3 | Gel, Memory foam, Support foam | T, TXL, F, Q, K, CK | $799 - $1,199 | Soft, Med, Firm | 120 nights | 15 years | Comfort+ firmness adjustment |
| Purple | 3 | Gel grid, Comfort foam, Support foam | TXL, Q, K | $699 - $3,499 | Medium | 100 nights | 10 years | Pillows, sheets, seat cushions, bases, financing |
| Saatva | 4 | Wrapped and steel coils, Memory foam | T, TXL, F, Q, K, CK | $599 - $1,399 | Plush Soft, Luxury Firm, Firm | 120 nights | 15 years | Mattress removal, in-home setup, financing |
| Tuft and Needle | 2 | High-density, pressure-relieving T&N adaptive foam | T, TXL, F, Q, K, CK | $325 - $700 | Medium | 100 nights | 10 years | Pillows, sheets, protector, frames |
| Yogabed | 4 | Memory, YogaGel | T, TXL, F, Q, K, CK | $549 - $949 | Medium | 101 nights | 10 years | Pillows, sheets, protectors, financing |
| Zenhaven | 4 | Talalay latex, Wool | T, TXL, F, Q, K, CK | $1,299 - $2,499 | Luxury Plush, Med Firm | 120 nights | 20 years | Frames, foundations, adjustable bases |
Sizes Guide: T=Twin, TXL=Twin XL, F=Full, Q=Queen, K=King, CK=CA King
Outside of what's listed above, are there any other factors you should keep in mind when choosing an online mattress?
Bed-In-A-Box Mattress Buying Guide
When buying a new mattress, it's likely that comfort is your number one goal (and budget, of course). The problem? Comfort is such a subjective experience since we each have our own ideal levels of support, spinal alignment, pressure relief, and so forth.
Where on earth should you begin?
1. Preferences Make All the Difference
Joe Alexander, a 20-year industry veteran and founder of Nest Bedding, tells us that you should start with your preferences when buying online:
"Are you a side or back sleeper? Do you prefer the feel of foam or traditional coil bed? Do you like firm or soft? Do you have allergies? Let your preferences and needs factor into your purchasing decision," he says.
For example, if you're heavier and sleep on your side, you'll go through a bed's comfort material much more quickly than someone who is lighter. That's the sort of thing a reputable retailer should be explaining to you."
2. Customer Reviews Speak Volumes
Next—and something we can definitely support—make sure to leverage the power of the internet by searching for online customer feedback. After all, bad experiences spread like wildfire. So, even if a company makes great mattresses, if they fall behind on support (for example), their customers will soon start voicing their grievances.
Joe from Nest Bedding specifically recommends reading Yelp reviews for the company you're thinking about purchasing from, and seeing if their marketing promises match reality.
Speaking of which…
3. Research, Contact Support and Ask the Right Questions
We talked earlier about how the lack of a salesperson might seem like a drawback when shopping online for a mattress. But you can regain many of the benefits simply by picking up the phone and giving the company a call. When speaking with a representative, are they friendly? Do they seem knowledgeable? Are they willing to guide you through the selection process?
This simple step can go a long way toward helping you learn what you might expect should you encounter any problems with their mattresses after becoming a customer.
During your research, Angela Carey, Executive Marketing Assistant for CozyPure mattress, also recommends weighing important factors like how long a company has been in business, as well as how much experience they have in the industry.
Additionally, Angela advocates asking support staff about the components used in their mattress design, as well as if the comfort can be changed (you might already know this information using the chart above).
Based on our research, other important questions to ask include:
What kind of motion separation do their mattresses provide?
Do their mattresses sleep cool or hot?
Do they provide adequate edge support?
4. It's Not Always About Price
Despite the fact that lower cost is one of the most appealing aspects of buying a mattress online, the reality is that it's not always about price—especially when comparing different online-only brands. What do we mean?
Sure, paying more for your mattress will likely provide you with "better" materials, whether this references quality (Talalay latex vs. manmade latex, for example), lack of chemicals (such as organic, natural bedding, instead of options laced with VOCs—we'll talk about this shortly), as but a couple of examples. However, higher price and better materials don't necessarily translate into a better night's sleep.
"Higher price and better materials doesn't necessarily translate into a better night's sleep."
In fact, an in-depth 2014 New York Times article found that a $540 mattress performed on par with a $5,000 one!
At this point, you should have a solid grasp on whether or not you're going to purchase a mattress online, which company might best match your preferences, and how to make sure your needs are met. Now, let's really drive it home and help you figure out which mattress materials might best suit you.
What's the Difference Between Cushioning Materials?
When it comes down to it, there are really only three types of construction you'll find within the online-only mattress industry: memory and support foam (whether polyurethane or latex), spring (whether inner-spring (individually wrapped coils) or otherwise), or gel columns. Let's talk about each of these in detail.
Memory Foam
Memory foam has been around for years and is generally made from polyurethane, a type of plastic polymer.
One of the reasons that memory foam is so popular in bedding (it's the most common foam bedding material you'll encounter) is that it softens when exposed to body heat, molds to your unique shape, and provides a fairly even balance between support and comfort. Then, once you get up, memory foam slowly returns to its normal position.
The problem is that this slow response can make some sleepers feel trapped in their memory foam beds, while bounce is essentially non-existent. Its higher density also means that memory foam has a reputation for trapping heat and making for a sweaty night's sleep.
To address this, most modern memory foam is combined with a type of gel that manufacturers say will help you sleep cooler. Whether or not you'll experience this remains to be seen, though, since you'll find mixed customer reviews from a coolness standpoint.
Finally, since memory foam is plastic-based, these types of mattresses often come with a significant amount of off-gassing, which occurs when the volatile organic compounds (VOCs) are released, for up to a few days after unboxing.
Latex (or Rubber) Foam
Compared to polyurethane foam, latex foam is often considered a "green" option, as it's often made from natural, tree-derived latex rubber that doesn't release VOCs.
From a performance perspective, latex foam tends to provide more support than memory foam, respond more quickly (replacing some of the bounce that memory foam lacks), deliver better durability, and generally maintain a cooler sleeping temperature.
On the flip side though, latex foam doesn't have a reputation for providing as much pressure relief as memory foam. It also tends to be much heavier.
However, according to Sam Prochazka, co-founder of Novosbed, he notes that when it comes to mattresses, heavier is better. He tells us, "Mattresses with lower weights use less material and lower density foams, which will form impressions and not last as long."
What about latex's reputation for resisting dust mites? Joe from Nest tells us that, "One of the most pervasive myths all over the internet is that latex is dust mite-proof. Latex is more breathable than regular foam, so it can be somewhat mold resistant. But when you expose your bed to dead skin cells and moisture, as we all do, you're going to have dust mites and mold."
Inner-Spring Mattresses
While traditional inner-spring mattresses remain the most popular retail option, you'll often find hybrids that combine inner springs topped with memory foam when shopping online.
On the upside, these types of mattresses are often effective at providing cushion and support, while isolating motion fairly well. However, depending on the type of foam they use, hybrid inner-spring mattresses might have a tendency to retain heat and may not feature the same level of durability as an all-foam mattress.
Pro tip: According to the NY Times article referenced above, when shopping for a mattress, it's important to understand that "more coils doesn't necessarily matter" from a comfort perspective. They recommend avoiding any company or salesperson who attempts to convince you otherwise.
Gel Columns
Based on much of the professional and customer feedback we've read while researching mattress, it seems like "gel column" options from companies like IntelliBED and Purple offer the best of all worlds. This includes middle-of-the-road firmness, the ability to maintain coolness, great bounce, minimal motion transfer, equal comfort over different weights, no pressure, and great support.
While priced higher than some of the online-only competition, these gel column mattresses are still affordable by most retail standards.
Really, we think the only meaningful drawbacks related to gel column mattresses are that 1) only a couple companies manufacture them, and 2) they can be quite heavy (some tip the scales at 140 pounds!).
A Quick Word About VOCs
While we've talked about VOCs a few different times already, according to Robert Udowitz, a representative from CertiPUR-US, most polyurethane foam inside US mattresses meets their standards for "content, emissions, and durability." What's this mean for you?
If you're concerned about being exposed to harmful chemicals in your new mattress foam, the CertiPUR-US seal means that they're manufactured without ozone depleters, heavy metals (such as mercury and lead), formaldehyde, PBDEs, TDCPP or TCEP ("Tris") flame-retardants, and phthalates. You'll also find these mattresses have low (less than 0.5 parts per million) VOC levels.
In other words, just because you're in the market for a memory foam mattress, doesn't mean you'll have to deal with potentially dangerous VOCs and off-gassing. If you don't find anything on a company's website about CertiPUR certification, be sure to pick up the phone and speak with a representative.
Additional Tips for Buying a Bed-In-A-Box Mattress
Since you're almost certainly more familiar with purchasing a mattress in-store, before wrapping up, let's cover a few more unique aspects of online mattress buying that you might not have considered:
1. The Market Is Saturated With New Companies
Many of the online mattress companies are very new, with more seemingly entering the field every week. In turn, the market is quickly becoming crowded.
As such, it stands to reason that some (even many) won't be viable for the long-term—and if you purchase a mattress from a company that goes belly-up, or who's absorbed by a more established brand, you might say goodbye to your valuable warranty.
Joe from Nest drives this point home, telling us, "A lot of the bed-in-a-box companies are new to the business. They are learning as they go and experimenting on the public."
To mitigate any potential concerns from this perspective, you might want to focus on how long the company's been in operation right out of the gate.
2. Do You Have an Old Mattress? What Happens If You Process a Return?
While you certainly pay for the convenience one way or another, a big benefit of having your mattress arrive via a traditional delivery service is that they'll often haul your existing mattress away. Instead, if you purchase online, you'll be responsible for properly disposing of your existing mattress.
If you don't do this yourself, you'll likely have to pay someone else to do it for you. And even if you take your old mattress to the dump yourself, you still might have to pay a small fee. Either way, be sure to factor these expenses into your budget.
Similarly, if you decide to process a return during a company's trial, remember that you might have to sleep on the couch for a couple weeks until your new choice arrives.
3. Are You Concerned About Your Carbon Footprint?
Speaking of trials, Sam from Novosbed makes a great point when recommending:
"Don't buy to try. Sleep trials are great, but mattresses aren't like shoes: they are heavy, hard to ship, contain large amounts of material, and have non-trivial carbon footprints. Do your research and make sure you buy the mattress with the highest possibility of suiting you best. If you're unsure, then buy a mattress that can be fine-tuned after purchase."
"Mattresses aren't like shoes: they are heavy, hard to ship, contain large amounts of material, and have non-trivial carbon footprints."
4. Are There Any Must-Have Features?
We already discussed the role of personal preference plays when choosing the "perfect" mattress, and must-have features certainly fall under this as well. However, Sam also recommends that shoppers look for mattresses with washable top covers.
Why? According to him, "Mattresses get dirty and it's nice to be able to wash the cover without needing to heave the mattress around."
Where does all of this leave you?
Final Thoughts
In the end, online-only companies have largely diminished (and even eliminated) many of the drawbacks associated with traditional mattress shopping. Like what? Dealing with pushy salespeople, haggling over price, not understanding what you're getting, and spending all day driving between stores, to name just a few examples.
Shopping for a mattress online doesn't come without its drawbacks, though. We've tackled many of the most important topics here, so you now have the information you need to find the best option to suit your personal preferences, as well as your budget.
» For Further Reading: Does Your Bed-In-A-Box Mattress Need a Box Spring?