How to Find the Best Plastic Surgeon: Everything You Need to Know
Finding the best plastic surgeon is critical before going under the knife. Learn what questions to ask, steps to take, factors to avoid and other important tips.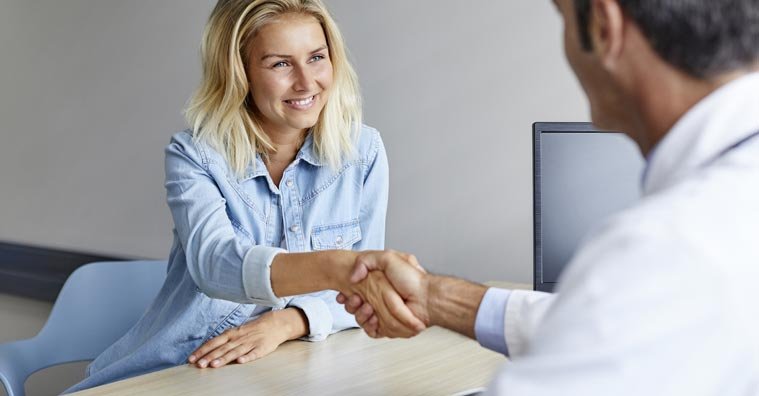 If you're considering plastic surgery, one of the most important decisions you'll make is choosing the right individual to perform your procedure for maximum results.
Unlike a bad haircut, you don't get to grow out of bad plastic surgery, so taking your time to find the right surgeon is critical. But with so many plastic surgeons performing procedures today, how does one go about making the right selection?
This article offers concrete tips on how to find the best plastic surgeon. We've obtained input from board-certified plastic surgeons, who offer their advice on what questions to ask and how to do your own homework – as well as warning signs that you should be aware of.
Keep in mind that this article is not intended as medical advice. Before you undergo any type of plastic surgery procedure, it's important to talk with your medical professional, first.
Why Is It So Important to Pick the Best Plastic Surgeon?
Although medicine is not a perfect science, choosing a surgeon with knowledge and experience helps to improve the odds of a successful outcome, according to Dr. Yuly Gorodisky, owner of the West Coast Plastic Surgery Center who is board-certified by the American Osteopathic Board of Surgery.
Dr. Gorodisky has been practicing plastic surgery and specializes in cosmetic procedures for the past decade, and his training consisted of five years of general surgery and two years of plastic surgery. After training, his certification required a written examination, oral examination, and a review of surgical cases to evaluate the outcome of the procedure. Dr. Gorodisky also serves on the bureau of examiners of the American Osteopathic Board of Surgery, writing questions and testing other plastic surgeons for their certification.
"Most surgical procedures require a certain amount of learning and experience even after the general training," Dr. Gorodisky explained. "Every patient provides a certain learning experience even for a seasoned surgeon."
The more of these experiences the surgeon encounters, the more prepared they will be to improve the outcome of the procedure, he noted.
"Choosing a surgeon who has a lot of experience in performing a specific procedure helps ensure that the patient will get the most optimal result," Dr. Gorodisky said.
Anyone who is considering having an elective cosmetic procedure needs to put some serious thought into it, said Justin West, a board-certified plastic surgeon and Medical Director of Finesse Plastic Surgery in Southern California. In practice for seven years in Southern California, Dr. West has also cared for thousands of patients from around the world.
"Patients should put the effort into finding the plastic surgeon who will get them the best aesthetic outcome while prioritizing their safety and comfort," Dr. West advised.
Choosing your surgeon – whether a plastic surgeon or another specialty – is very important in a patient's outcome, said Dr. Christie Prendergast, a Board-Eligible Plastic Surgeon at Finesse Plastic Surgery Orange County.
Becoming a surgeon takes years of training and education that ultimately translates into an individual who is well-trained in not only the technical aspects of the operation – but also the potential pitfalls, risks, benefits, and complications of a given procedure, she said.
"Each cosmetic procedure performed carries specific risks that require proper patient selection and an understanding of specific limitations to that patient based on his/her anatomy," Dr. Prendergast said. "It takes years of training for a surgeon to understand these risks and benefits and properly guide the patient to the correct procedure that will deliver their desired results."
A plastic surgeon then adds another layer of expertise to this baseline surgical training by specializing in the aesthetic execution of a procedure, she noted. Therefore, you want to choose a surgeon that has not only has the baseline level of expert surgical training but also has the ability to perform the aesthetic component of a specific procedure.
"There is a difference between a surgeon who is trained to be a surgeon in specialties other than plastic (i.e. general surgery, gynecology, urology, orthopedic, neurosurgery) and a plastic surgeon or facial plastic surgeon who has undergone specialized training in cosmetic procedures," Dr. Prendergast explained.
Important Factors to Consider When Selecting the Right Plastic Surgeon
Dr. Gorodisky recommends choosing a surgeon with experience in the procedure you are considering and a personality that will be compatible.
"Having surgery is not only a physical but also an emotional experience," Dr. Gorodisky noted. "A caring surgeon and staff can help to make the process much more comfortable."
First and foremost – you want to find a board-certified plastic surgeon, Dr. West emphasized.
"We are seeing an alarming increase in the number of cosmetic surgeons – the public should understand that these people are not plastic surgeons," Dr. West warned.
Instead, they are often ER physicians or family practice doctors who take weekend courses in cosmetic procedures.
"To become a plastic surgeon you have to perform thousands of procedures during a rigorous and highly regulated resident training program," Dr. West said. "You don't learn this job in a weekend."
To become board-certified, a plastic surgeon must undergo training in the specialty of plastic surgery and pass written, oral, and clinical exam, Dr. Gorodisky said.
The American Board of Plastic Surgery and the American Osteopathic Board of Surgery issue certification in plastic surgery. Other boards can issue certifications in specialized aspects of plastic surgery such as facial plastic (face/neck) and oculoplastic (eyes).
"Cosmetic surgery board is another entity that certifies doctors, but those doctors are not necessarily plastic surgeons," Dr. Gorodisky said. "Board Certified Cosmetic Surgeons may have training in obstetrics, internal medicine, or other non-surgical specialties. Although they are technically certified, that certification is much easier to obtain than certification in plastic surgery."
Dr. Gorodisky added that there are many good surgeons who are not plastic surgeons and get good results performing cosmetic surgery, "but patients need to be extra attentive to the details of the consultation, to make sure the surgeons have the experience and the reputation performing the procedure they are considering."
How to Find the Best Plastic Surgeon: Step-By-Step Process
Dr. West recommends finding a board-certified plastic surgeon who does the procedure you are interested in on a regular basis.
There are some great breast surgeons and some great face surgeons, Dr. West noted, but in his experience, there aren't many who are great at both.
"If you are interested in a breast augmentation, find someone who does it well," Dr. West advised. "Spend some time looking online. Look at the before and after pictures. Don't bother making an appointment with a surgeon if you don't think he or she has good results."
He also recommends reading the surgeon's reviews.
"See what patients say about the office, the staff, and the doctor," Dr. West said. "Some doctors get great reviews but have average results. Some have terrible reviews but their results look great. Ideally, you should find someone who has great results and a great reputation for patient care."
Dr. Gorodisky said the best way to go about this selection is to ask for referrals from your friends and family who have had the procedure performed.
"Also, consider speaking with your primary physician – they may see patients who have had work done and may have an opinion about various surgeons' outcomes," Dr. Gorodisky advised. "Go to several consultations and prepare questions to ask. Consider how you feel about the procedure and the experience with the surgeon while making a decision."
1. Research
The first thing Dr. West suggests is to investigate the plastic surgeons in your area by going on their websites to see what their results look like, as well as the kind of reviews they receive.
"You should also ask around and see if any of your friends have suggestions based on personal experience," Dr. West advised. "If you know any nurses or anesthesiologists who work with plastic surgeons that can also be a great source of information."
You should ensure that the surgeon possesses the basic qualifications to perform each procedure, Dr. Prendergast said. This starts off with checking board-eligibility or board-certification by the American Board of Plastic Surgery.
Next, you want to find a surgeon that matches with your aesthetic goals. "Doing some research online and reading reviews can help guide this process," Dr. Prendergast noted. "But ultimately, this is decided in a consultation where you can meet the surgeon in person and get a sense of the office environment to determine whether the practice best suits you."
2. Consultation
The next step is to go to a few consultations. "Some plastic surgeons charge a fee for their time, some don't," Dr. West said. "In the end, a few hundred dollars spent to find the best surgeon for you is well worth it."
Additionally, when you go to the consultation, make notes about how the staff treats you. "Does it seem like the kind of office you will feel comfortable in for your follow-up care?" Dr. West noted.
"When you meet the surgeons you might want to consider how much time they spent with you, how well they educate you about the procedure, and how well they address your questions."
Another component you might consider is gender differences between surgeons. "Sometimes a female surgeon will have a slightly different perspective or aesthetic than a male surgeon and I encourage patients to go on as many consults as it takes to make them feel comfortable with their ultimate choice," Dr. Prendergast explained.
It's also important that you feel comfortable with the surgeon and the office staff that they can provide the best care for you. "Every practice runs differently and you want to make sure that things like postoperative management, ease of communication, or after hours coverage are available for your post-surgical care," Dr. Prendergast said.
"Having a good support staff in place can help alleviate anxiety about issues that may arise after you have surgery. Lastly, you want to look for other issues like financing, cosmetic insurance that covers potential complications."
Questions to Ask a Plastic Surgeon During Consultation
Preparing the right questions to ask beforehand is also a great way to help you make a selection. Dr. Gorodisky recommends asking the following questions:
What residency training have you had?
What are you board certified in?
How many of this procedure have you done and how recently?
Can I see the before and after photos?
These questions will help to identify a surgeon who is trained in plastic surgery and who has experience in the procedure you are considering, Dr. Gorodisky noted
"It will weed out the doctors who are not plastic surgeons and only dabble in cosmetic surgery on the side because they are unhappy with their primary specialty or because they are enticed by the financial benefits," he said.
Dr. West recommends doing your own research by asking:
Is the doctor a board certified plastic surgeon?
Where did the doctor train?
How long has the doctor been in practice?
How often does the doctor do this procedure?
"You don't want a surgeon who is famous for facelift surgery to do your breast augmentation unless they do them all the time," Dr. West said. "Surgeons are good at what they do a lot of."
Another question that should be posed is: "In your opinion is my case straightforward or complicated?"
"No two cases are alike – there are some easy breast augmentations, and some very challenging ones," Dr. West explained. "It's important that your surgeon is able to identify this and explain it to you. If your case is more challenging you should find someone who is a specialist in that procedure."
Dr. West also suggested asking: "Do you think my goals and expectations are reasonable?"
"Not every patient is going to get a great result or look like the model photos they show us," he said. "One of the most important things your plastic surgeon should do is to establish realistic expectations. No amount of plastic surgery can make 70-year-old look 20 again."
Your consultation is the time to ask questions and ensure that you are well informed about what you are about to make a financial or time investment in, Dr. Prendergast noted.
"You want to ask specific questions about the procedure that you are looking at," she said.
For example, in breast augmentation, you might ask about silicone versus saline implants, submuscular versus subglandular, and what might be the benefits or downsides of different techniques, incision preference and why, how this might affect future life plans, and finally the expected recovery period.
"[Ask for] a gallery of photos that you can view online or in person for examples of their aesthetics," Dr. Prendergast said. "A plastic surgeon is an artist and you would want to look at the artwork before you purchase it."
3. Pick the Right Candidate
After you have met with several surgeons you will probably get a gut sense for which is the right one for you, Dr. West added. "Pick the one who you feel has expressed understanding of your goals, and who has come up with the best plan to achieve those goals," he advised.
Warning Signs the Plastic Surgeon Might Not Be Right for You
Patients must be sure they meet the surgeon who is performing their procedure, Dr. Gorodisky advised.
"There are several organizations that are in the business of selling surgery to patients and the surgeon only walks in to perform the procedure without a proper evaluation and discussion of risks and benefits of surgery," Dr. Gorodisky said. "This part is very important for patients to make their decision for surgery."
Also, avoid an office that does not appear clean and does not give you a feeling of comfort when having a consultation.
"You should feel that you are able to ask any questions and have all the information to make a decision for surgery," Dr. Gorodisky said. "You should not feel rushed or pressured."
Most plastic surgeons who have nice results they are proud of will share them on their website photo gallery, Dr. West said.
"I would avoid anyone who doesn't have a website showing pre-op and post-op photos, anyone who has a website full of photos you aren't impressed with, or has photos that look like they were taken 10 years ago," Dr. West recommended.
He also advises to "stay away" from anyone who gives you the impression they don't know what they are doing.
"If the surgeon seems at all uncertain about how to deliver you what you want then you need to consider another opinion," Dr. West said.
He also suggests staying away from people who consistently get bad reviews online.
"There are a number of sites such as Yelp or Real Self that patients use to review surgeons," Dr. West said. "Look for consistently good reviews. Just bear in mind that everyone gets the occasional bad review. Sometimes these have merit, sometimes they do not. If 8 out of 10 patients are saying great things about the surgeon, chances are you've found someone worth considering as your surgeon."
Final Thoughts and Tips
The cost of the procedure should be comparable between surgeons in the local area, Dr. Gorodisky noted.
"Beware of surgeons who charge too little – since they may be trying to learn the procedure and are looking to increase the number of cases they do – or surgeons who charge significantly higher; they may not be too busy to address the minor patient issues," Dr. Gorodisky warned.
For any given procedure there can be a huge range of prices that plastic surgeons charge, Dr. West said.
For instance, some surgeons charge as little as $5,000 for a facelift, and there is at least a handful of surgeons who charge more than $50,000.
"The interesting thing is that there isn't always a logical correlation between the price you pay and the quality of result that you get," Dr. West said.
He believes the best thing to do is see several plastic surgeons and get quotes for the procedure you are interested in.
"Pick the surgeon with the best combination of results, bedside manners, and reputation in the budget range that works for you," Dr. West said.
The potential dangers of making the wrong selection can be dire to a patient, Dr. Prendergast added.
"In plastic surgery, a surgeon who is not properly trained in a given procedure will result in a poor or subpar aesthetic result, or worse, a devastating complication," she said.
Was this article helpful? Read more we've written on the topic: