How to Find the Best Self-Tanner for Your Skin Tone
Self-tanners aren't just for pale skin: Learn which formulas complement light, olive, and dark skin tones. Plus, how to read the ingredients to spot the best self-tanner that will last.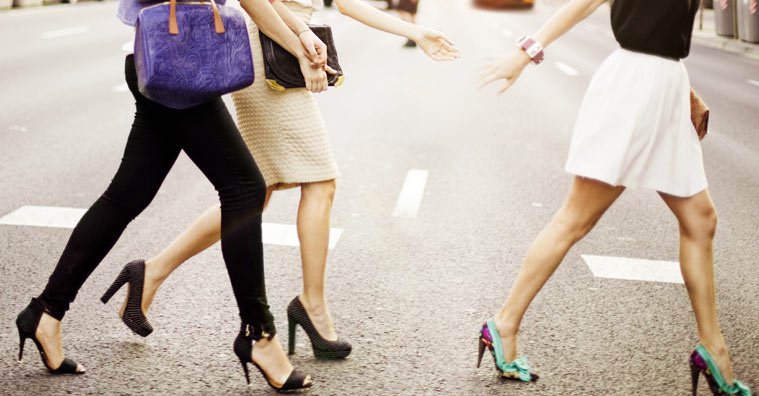 What's the best self-tanner? If you're starting to feel the call of shorter hemlines, but would prefer a sun-safe method of bronzing your stems, you might have already started your search.
The answer somewhat depends on your skin type and tone, plus how skillfully you can self-apply.
However, other factors, like how deep a shade a self-tanner can go, or how long your bronze tone will last, can be determined from looking at the ingredient list.
We'll walk you through the ingredients that make up different formulas and compare examples of top brands so that you know exactly how to shop for a self-tanner that suits your style.
How Do Self-Tanners Work?
Self-tanning products, sometimes called sunless tanners, give you skin a tanned look without exposing it to harmful UV rays. Products are available in different forms, including lotions, creams, sprays, and towelette wipes, and most contain dihydroxyacetone (DHA).
Despite its intimidating name, DHA is all natural– it's a sugar molecule that interacts with the proteins in the very top layer of your skin. When left in contact, DHA produces a brownish-orange color.
There are non-DHA self-tanning products. However, DHA is the only ingredient approved by the FDA for sunless tanning—and, yes, it's totally safe.
If all self-tanners include the same ingredient, what makes some develop deeper, darker tones than others? And, why do some sunless tanners seem to last so much longer?
How to Find the Perfect Shade Self-Tanner for Your Skin
How dark your fake tan gets is directly related to how much DHA you slather onto your skin. Most sunless tanners contain between 3-5 percent DHA, which is indicated by labels of light, medium, and dark.
So, if you want the lightest level of tan, you'll want to find a self-tanner that has a lower level of DHA, about 3 percent. If you want a medium bronze, look for products with 4 percent DHA; if you're looking to go for a deep due, look for 5 percent DHA.
Just remember, the labels of light, medium, and dark indicate the level of faux tan that you want to achieve, not the current color of your skin, so there's room to play around once you get comfortable.
Other Self-Tanner Ingredients That Make a Difference
In Can You Get Hooked on Lip Balm?: Top Cosmetic Scientists Answer Your Questions, author and cosmetic chemist Perry Romanowski states that any sunless tanner that works well will include DHA as the primary ingredient. But there are some additives that can make a difference in how long your fake tan lasts:
1. Coloring Agents: A Combination of DHA and Erythrulose
The second ingredient you should look for is erythrulose. DHA might be the primary source of your faux glow, but when blended with erythrulose, another sugar, chemists can create an even longer-lasting, even tan than you'd get with either alone.
2. Thickening Agents: Xanthan Gum and Aluminum Starch Octenyl Succinate
Beyond initially developing color, self-tanners need to include a thickening agent. These ingredients also act as a stabilizer and can even reduce that well-known (and hated) self-tanner smell.
According to Romanowski, the thickening agent of choice is xanthan gum and aluminum starch octenyl succinate. Another is common (but less effective) thickening agent is sclerotium gum.
Interestingly enough, sclerotium gum is most often found in more expensive self-tanning products because it does a better job of disguising DHA's smell.
However, according to Romanowski, it performs poorly when ranked against the cheaper, but longer-lasting effects of xanthan gum—proving that, at least when it comes to self-tanners, price and performance aren't directly related.
3. Smoothing Agents: Emollient Skin Conditioners
Ever wonder why some self-tanners appear spottier than others? The presence of conditioners and oils that moisturize your skin just like regular body lotion also help to prevent streaks.
This is why mousse and aerosol-style self-tanners are the most difficult to apply – their formulas include minimal levels of smoothing agents and tend to dry quickly, leaving little room for error.
Self-tanners that offer buildable color are generally mixed with moisturizing agents that allow for gradual application, reducing the risk of a streaky tan.
How to Pick the Best Self-Tanner That Complements Your Skin Tone
Scrolling through message boards full of questions on self-tanner can be confusing – why does the same product look natural on one person, but give another unnatural cast?
It's because, beyond light, medium, and dark, your skin has undertones that range from warm (pinkish) to cool (bluish), or olive (greenish gold).
Chances are you already know what your skin's undertones are just by considering which colors best complement your hair, skin, and eyes.
If not, determining your skin's undertones can be kind of tricky, particularly if you fall somewhere in the middle. Instead of just going with the paper test, we recommend checking out PopSugar's thorough skin tone Q&A to find yours.
To help make you find the perfect tan, let's take what we just learned about ingredients and skin tone and apply it to recommendations from consumers around the web:
What's the Best Self-Tanner for Fair Skin and Pink Undertones?
If you have fair skin with pink undertones, you run the biggest risk of showing streaks. Reviewers on Reddit's beauty forum suggest looking for a lotion-style self-tanner that offers buildable color to keep your skin looking natural as the shade develops.
According to comments, the best self-tanning lotions for those with fair skin and pink undertones are:
Neutrogena Build-A-Tan Gradual Sunless Tanning ($12.71): Ingredients include erythrulose and xanthan gum, indicating a longer lasting tan. Note that this formula includes an alcohol base that might irritate already dry skin.

Fake Bake Fair Lotion ($12.35): This product contains erythrulose, but we couldn't spot a stabilizer in their ingredients. Note that it includes multiple emollients and is likely best for dry skin.

St. Tropez Gradual Tan Moisturizer ($25): Includes erythrulose and xanthan gum, multiple moisturizers and plant extracts to smooth skin. Higher levels of perfume indicate that this product might irritate consumers with a sensitivity to scents.
Comments in /r/Beauty mention that those with pale skin who are using self-tanner for the first time should consider putting an extra layer of plain body lotion on their heels, knees, and elbows before applying the product.
Since DHA reacts with the dead cells on the surface of your skin, these areas tend to get much darker than the rest of your body. Plain lotion helps to form a protective layer that keeps these dry areas from turning too dark.
What's the Best Self-Tanner for Olive or Golden Skin Tones?
If your skin has olive or golden undertones, one product won out over all other suggestions: St. Tropez Gradual Tan ($25). That's because St. Tropez' formula includes a greenish cast that cancels out DHA's orangish results, allowing olive skin to darken to a more natural shade.
That green tint is present in all of St. Tropez's formulas, so whether you select light, medium, or dark depends on your current shade of pale.
If your skin is already a medium shade, you can amp up the depth of your faux tan by checking out other formula styles. Just remember that mousse and mist-style self-tanners, such as St. Tropez Self Tan Bronzing Mousse ($42) and St. Tropez Self Tan Bronzing Mist ($35), are typically more difficult to apply and take a little practice so that you don't wind up splotchy.
» SEE ALSO: Our Review of Tan Physics
Another perk of St. Tropez is it's long-lasting and nice-smelling formula. Remember when we shared that the better thickening agent is often passed up by high-end self-tanning formulas because it doesn't disguise DHA's smell?
Apparently, St. Tropez has developed a proprietary way to reduce and disguise the smell, effectively hiding it from your senses, without sacrificing longevity. Reviewers agree that this formula both smells great and lasts a solid seven days.
What's the Best Self-Tanner for Dark Skin?
Why mess with self-tanner if your complexion is already dark? We wondered the same thing until reading that some formulas include a red tint that can bring out the warmth in your skin for a cinnamon-y glow.
The self-tanner that's most highly reviewed for delivering a subtle, red tint is Banana Boat Summer Color Sunless Tinted Lotion in Deep Dark ($7.99). Beauty vlogger LaToya Chenelle recently says it gives her bi-racial skin a deep bronze and helps to combat yellow undertones.
We took a look at Banana Boat's ingredient list to learn just what gives their formula a unique, cinnamon glow and discovered henna extract on the list.
Henna is a flowering plant with a naturally red tint that's been used for centuries to dye hair, skin, and nails. Some people with plant allergies might experience skin irritation. However, henna is generally regarded as safe and still used in natural and formulated hair dyes today.
If you're looking for the darkest possible tan, there's no beating Spray di Solé Sun Gelee Self Tan + Kabuki Body Brush ($56). This product is formulated with 12 percent DHA, the highest currently available for home use. It also comes with a unique body kabuki brush that you can use to buff the product into your skin, making application easy and mess-free.
Tips for Applying Self-Tanner
The right way to apply self-tanner varies from product to product, so it's best to read the instructions thoroughly before you start. Then, follow these tips:
Start with clean, smooth skin. Because dry, dead skin cells grab onto self-tanner, you want to exfoliate to smooth away any rough patches. Look for a body cleanser with salicylic acid, alpha hydroxy acid, or urea (up to 20 percent) to help remove any dead skin. It's also a good idea to shave your legs, but be sure to do it the day before, or any little nicks or cuts will let the chemicals sink into your skin.

Apply lotion to rough areas. This includes elbows, knees, the heels of your feet and fingernails—all areas with thicker skin that can wind up staining if not protected.

Start at the top of your body, then work your way down. Remember to apply self-tanner sparingly around your joints and do the backs of your hands last.

Let your self-tanner dry before you get dressed. Plan to hang out for at least thirty minutes to avoid staining your clothes. And, if it's warm, be sure to stand in front of a fan—sweat will leave visible streaks in your tan.
Final Thoughts: Look at the Ingredients to Find the Best Self-Tanner for Your Skin Tone
Finding your ideal self-tanner might take a little trial and error, but knowing what to look for can eliminate most of the guesswork. Remember that the higher the DHA, the darker your tan will be.
Beyond a depth of color, read the ingredients label to find a self-tanner that works with your skin tone. We shared the top picks based on consumer reviews. However, that info can be applied to any self-tanner purchase:
If you're pale, new to self-tanners, or both, look for a product that builds color over several days. Check the label for moisturizing emollients that will help reduce the risk of streaks and blotches.

If you have olive or cool-toned skin, look for a self-tanner with a greenish or bluish cast to help match your complexion.

If you have dark skin and want a warm glow, look for self-tanners with henna extract.
Finally, if you want to make sure that your tan lasts for as long as possible, look for erythrulose and xanthan gum on the label. And remember, higher priced self-tanners don't necessarily perform better, so there's no need to skip drugstore products in hopes of finding the perfect tan.