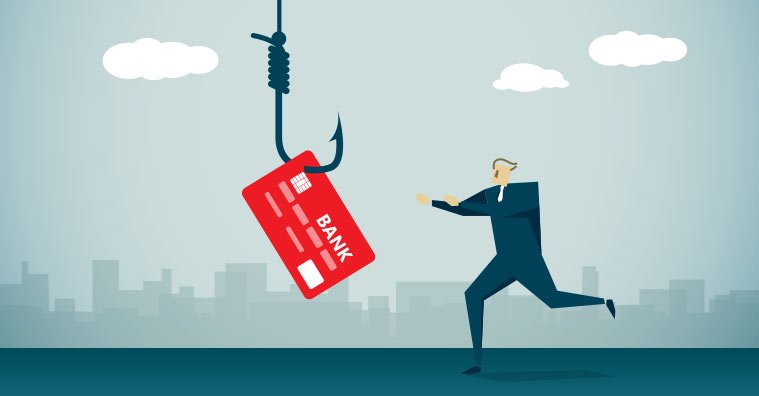 From fake retail websites to Facebook and other social media scams, there are countless ways that thieves can use the internet to swindle you out of your money.
What's worse, as the knowledge gap between tech-savvy scammers and vulnerable potential victims increases, so do your chances of being taken for a ride.
"Most people would consider themselves fairly savvy at spotting an online scam. But the truth is, millions of people are faced with online fraud every year," says Justin Lavelle, Chief Communications Officer for the BeenVerified online background check platform.
According to Justin, some scams can be spotted a mile away, but others aren't so easy to detect.
For instance, when you're buying a product online you can't always tell if a seller is reputable or fraudulent based on their website and there may be limited reviews.
No matter what kind of scam has affected you, there are important steps you should take to get your money back after being scammed online.
In some cases, these steps can help you to get your money back.
In others, doing so may not be possible, but measures need to be taken to prevent further fraud.
Step #1: Contact Your Financial Institution
"React fast! If you think you have been scammed, every minute counts," says Justin. As soon as you suspect that you may have been scammed, it's time to start making some phone calls—but who you call first depends on how you paid:
If You Paid by Check, Debit, or With Bank Information
Contact your bank first if you believe there's a chance the scammer could have access to your personal information. Lifewire tells us that "If you've given out your card number or bank information to a suspected scammer, then you need to tell your financial institution as soon as possible so they can put a hold on your account to prevent further charges against it."
Call or go to your nearest bank location. Speak to one of your bank representatives and explain your situation and ask if you can file a stop payment.
You should be provided with a dispute form. Since this is a legal document, you'll want to be especially careful of details when filling it out. (You may find that it's easier to do so in person so that you can be guided through the process.)
Basically, the stop payment does exactly what it's named: it stops the payment from your bank to whomever. Be warned that your bank will most likely charge you a fee to do this—though the amount is usually minimal, about $25.
Be prepared that you might even need to get the stop payment request notarized if you can't visit a physical bank in person. If required, you can Google "notary + (your area)" to find someone locally. The cost is usually $10 to $30.
If You Paid by Credit Card
According to Law.FreeAdvice.com, if you paid by credit card, you should contact your credit card company immediately. Depending on the type of fraud, you may be able to dispute the charges.
They explain that "Federal law limits your liability to $50 if someone makes unauthorized charges to your account, and most credit card issuers will remove them completely if you report the problem promptly."
» See Also: 3 Reasons Why Your Credit Card Is Better Than Your Debit Card
However, "You may have other issues because now the scammer has your credit card number." For that reason, it's important to "let your credit card company know about the fraudulent transaction immediately (not just that you want to dispute the transaction) and cancel the card."
Stay in contact with your credit card company. Just make sure they're processing the form as soon as possible. They should be doing all they can to help you. If you get scammed, they get scammed in a sense.
Pro Tip: Avoid further scams by only calling the number on the back of your card or the bank's official website.
Justin warns to "always call them on the number on the back of your card or on your most recent statement." Should you attempt to contact your bank through the email or a phone number listed outside of the bank's official website, you might be opening yourself up to another scam.
Scammed on PayPal? Here's How to Get Your Money Back
If you paid with PayPal, again, contact them right away and file a complaint. To do so, log into your account and view the details of the payment you just sent. Scroll down and find where it says:
"Need help? If you have problems with a transaction or would like assistance settling a dispute with your seller, visit the Resolution Center. PayPal strongly recommends attempting to resolve this issue directly with the merchant or seller whenever possible."
Click 'Resolution Center' and open a dispute. Write details of what happened to open the dispute and do so as soon as possible. You should receive a response within 48 hours. If that amount of time has passed and you haven't heard back, contact PayPal via chat or call at 1 (888) 221-1161.
Step #2: Contact Your Local Law Enforcement
Unfair or deceptive trade acts or practices are prohibited under federal and state law. As a result, if you believe you're a victim, it's up to you to inform the appropriate government agencies, who can pursue the case as needed. To begin, call non-emergency law enforcement (not 911!).
Why? Most banks, credit cards, and credit bureaus will want to get their hands on the police report to keep in your file.
Next, Justin advises contacting the Federal Trade Commission. "It's the FTC's job to go after scammers and get you a refund."
How does that work?
According to Justin, the FTC sues a company that made deceptive claims about its products or services and works to get consumers refunds as part of the resolution of the case. The amount depends on how much the defendants are able to pay, how much the court orders for refunds, and how many people apply for a refund.
If you feel you've fallen victim to a scam, here's where to file a complaint with the FTC.
Finally, you'll want to contact the following government agencies. Doing so doesn't increase the likelihood of getting your money back, but can help the scammers get caught and save others the same trouble.
Find the Department of Consumer Affairs consumer protection office in your state and county and contact them—make a call as opposed to sending an email. To find your local agency, Google "Department of Consumer Affairs + (your state)."

Visit the Consumer Financial Protection Bureau (CFPB) and file a complaint. According to the CFPB, they'll forward your complaint to the company and work to get a response within 60 days. (Most close within 15.) After they forward your complaint, the company has 15 days to respond to you and the CFPB. Companies are expected to close all but the most complicated complaints within 60 days.

On a national level, you can report online scams and cybercrime to the Federal Bureau of Investigation (FBI). (The FBI warns that filing a complaint is not the same as notifying your credit card company, which should be done separately.)
Alternatively, the Internet Crime Complaint Center (IC3), a partnership including the three government organizations above, can help address your cybercrime complaint.
Justin cautions that going through government channels might take some time. "Unfortunately, government agencies are overloaded with these cases and not always able to get to yours immediately."
Step #3: Notify the Better Business Bureau
Get in touch with your local Better Business Bureau. They may be able to mediate your dispute with the business. You can also provide a review, so other consumers are made aware of the scam.
Step #4: Mediation Programs and Small Claims Court
According to NOLO.com, "Many large cities offer sponsored mediation programs that help resolve problems between consumers and businesses. If the business has a license (a contractor, for example), try calling the state agency that licenses it to see if they can help resolve the dispute."
If all other attempts to get your money back have failed and the seller or business is local, you can file with small claims court. However, NOLO warns that "if you plan to sue, first send a Demand Letter explaining the problem and asking for your money back. Many states require such a letter before you sue."
How to Decrease Your Chances of Being Scammed Online?
While avoiding becoming the victim of an online scam isn't always possible, following preventative measures is far easier than trying to recover your money once it's gone.
Steven J.J. Weisman, Esq. is an attorney and professor at Bentley University where he teaches White Collar Crime, and is one of the country's leading experts in cyber security, scams and identity theft. Steven also writes the blog Scamicide where he teaches readers "how to recognize scams and risks of identity theft as well as how to avoid them."
His advice centers around avoiding certain methods of payment.
"The worst thing you can do is to wire funds, prepaid debit cards or gift cards," says Steven. "Once that money is gone, it is impossible to retrieve."
According to Steven, using your debit card for online shopping is also not a good choice because the laws protecting you from fraud are not as strong as those protecting you from credit card fraud.
Instead, he advises that the best option is to always pay by credit card for online shopping because you can contact your company to remove the charges which they will do after they investigate the charges.
How Else Can You Avoid Being Scammed Online?
Returning again to the Law.FreeAdvice.com article, they recommend that you:
Only do business with well-known companies. Here at HighYa, we frequently check with the Better Business Bureau to learn more about a company, along with checking for a physical address and phone number. (Pro tip: You can also call this number to get a feel for their customer support.) If your BBB search doesn't turn up anything, you can also check with any state or local consumer bureaus.

Delete unsolicited emails. The reality is that they're typically not legit, which is why you should never respond. If you do, this simply tells the scammers on the other end that your email is active, very likely resulting in even more emails—and even passing your email along to other scammers.

Understand what you're buying. Legitimate companies are happy to provide their prospective customers with everything they need to make an informed decision, such as price, refund and warranty details, delivery window, while scammers will provide as little information as possible.

Keep close tabs on your personal information. If a company asks for information that can be used to scam you, such as social security number, credit card information, or bank account numbers, this should immediately raise a red flag.

Finally, remember that there's no such thing as easy money. As a result, if someone claims they can help you earn a lot of cash, obtain a credit card or loan, or gain access to a "special" investment with little-to-no work, red flags should start flying.
If you're unfamiliar with the many different types of cyber scams that exist, check out The Ultimate List of Common Scams and Fraud Schemes and How to Protect Yourself. This comprehensive guide talks about every type of online scam that we've covered at HighYa and is your first line of defense in spotting and avoiding online fraud.