How to Shop Smart and Safe This Holiday Season
Shopping online during the holidays requires smart consumers who understand how to shop secure and how to save. Our guide provides expert, in-depth tips for security and savings.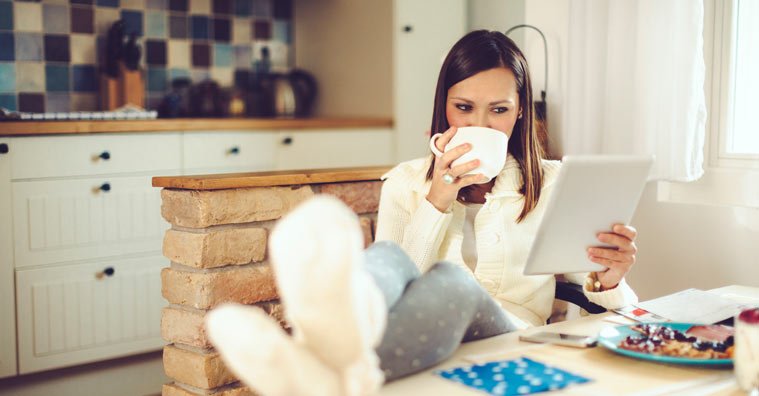 Online shopping hits its peak during the holiday season.
Black Friday and Cyber Monday are the biggest days for online purchases, while November and December as a whole are the flagship months for shopping on the internet.
At the forefront of this urge of holiday online shopping are two major themes: security and savings. We want to protect our personal information while finding the absolute best prices we can.
In this guide, we'll provide you with an overview of our favorite expert tips for safe online shopping as well as for finding the best deals.
Online Shopping Security: How to Protect Your Information
The experts we spoke with have decades of experience in security and safe shopping. Based on our conversations with them, we've come up with three main tips you need to apply this holiday season as well as at all other times during the year.
Don't Use the Same Username and Password for Multiple Sites
Because we do most of our business, shopping and interacting with others online, most of us tend to use the same login and password for multiple – if not most – of the sites we regularly use.
Security experts liken this to giving criminals the keys to your online kingdom. If they get your username and password from one site they can now try that combination on all the possible sites you'd shop on.
Randolph Morris, CTO of ReleVenture, said that, ideally, you should use a different password at each site you shop at.
"It is bad enough if your data is spread around after a data breach, but you compound it if you are using the same email/username/password on various sites," Morris said. "Typically, once your email and password have been cracked, hackers will use this same combination on popular sites to see if they can get into even more of your data."
The typical scenario plays out like this. Someone hacks into a website where you shopped. They get your login information and then try it out on Facebook, bank sites, social media, and email sites, Morris pointed out.
"If you're using the same username and password on other sites, then the hackers just scored an easy hack," Morris said.
This weakness is particularly dangerous on small websites that you're only visiting because there's a great deal on a gift you want to give someone. These smaller sites may not have the security needed to combat sophisticated hackers who can easily gain access to your login information.
"The mistake someone could make is that they go to a small site that gets hacked or is malicious and you have one password for all your logins attached to the same email, that's a big risk there," said Pete Zaborsky, founder of BestVPN.
Don't Make Purchases While You're on Public Wi-Fi
It should go without saying that you should never enter any personal information into a website when you're connected to a public Wi-Fi network like the ones you'd find in a local coffee shop or in a store at which you're shopping.
However, it can be tough to remember that when you're tired from doing a bunch of Christmas shopping. You take a break at a Starbucks, connect and then remember you need to buy a few things on Amazon.
Tanmay Ganacharya, principal security general manager in Microsoft's Windows Defender Security Research division, says studies show that one in five consumers make online purchases via unsecured Wi-Fi networks.
"It's convenient to use free Wi-Fi networks in public locations to conduct your online shopping, but if a public Wi-Fi network doesn't require a password, then the traffic coming from your device can be easily monitored and stolen," he said.
There could be someone on the network who is working to steal your information via a couple of different methods, says TransPerfect's CTO Mark Hagerty, but their techniques could be as simple as someone standing next to you and using their phone to record your keystrokes when you log into a website.
"Realistically, someone could just be filming you typing on your keyboard. If you're sitting in Starbucks, someone could put their phone on video and watch your keystrokes," he said. "If you want to lower your risk, don't shop in public places. If a bad person has an idea that they can execute on, they'll definitely do it."
Avoid Clicking on Ads and Emails Advertising Deliveries or Deals
Scammers are well aware that the bigger e-commerce sites and shipping companies are getting inundated with orders around the holidays. Therefore, you'll notice ads and emails pertaining to deliveries or sales that will spike in number as you head into the final few months of the year.
"They're sending these emails out to millions of people and the odds are because its the holiday season and everyone is shopping, they're playing the statistical game in hopes that you have bought something from Walmart, Amazon, Target, and other sites," Hagerty said.
These emails and ads will come in many forms. A popular one I've seen in my inbox are emails from FedEx and UPS saying my delivery is on its way or that it was delivered, as well as notifications from my banks. While I've had real shipments arrive from UPS and I get legit email notifications from my banks, I know that most of these emails are scams.
Should you click on the email and then click on a link in the email, there's a good chance it will take you to a website that looks like a legit company, at which point you'll be asked to enter your personal information. Ads that pop up in your social media feeds work the same way.
The experts we talked with were clear on their thoughts about these scam emails and ads: Don't click on them.
"Never click on unfamiliar links, and follow caution when reviewing email notifications from banks to track the monetary damage on your accounts during the holiday season," Personalized emails that appear to be from a credit company can trigger an urgent need to act. If the email and link look the slightest bit suspicious, go directly to the website to check the status," Ganacharya said.
This advice – go directly to the website who supposedly sent you the email – is what we heard from multiple security experts.
When Possible, Pay With a Third-Party Site Like PayPal
You typically have the ability to pay for online purchases with a credit card, debit card, or a third-party payment site like PayPal, ApplePay, or GooglePay.
Francis Dinha, CEO of OpenVPN, said that these third-party sites are a better choice, security-wise, because you aren't entering your credit card information directly into the site's system.
"I would not use a credit card. I would put the credit card in another provider in Apple Pay or Amazon Pay or maybe even PayPal. I would use those kinds of mechanisms," Dinha told us. "Target, Macy's and everyone else stores the information about the credit [card]."
Another way to protect your credit card or debit card information would be to use a card that generates a temporary card number you can use to make payments.
Citi has a program like this, as does Bank of America. According to the B of A website, their "ShopSafe" program gives you a temporary number for which you can set spending limits as well as set a limit on how long the number is good for.
Customers who have a Bank of America checking account, as well as a B of A Visa or Mastercard, can use ShopSafe. According to the bank's website, those who have American Express B of A cards can't use ShopSafe.
How to Save Money When Shopping Online
At HighYa, we've done hundreds of hours of in-depth research about how to save during the holidays and other times during the year. The following are some of our best tips that will help you save money this holiday season and shop smarter:
Find Out Your Credit Card Rewards Balance and Use It
According to a 2017 report from NBC News, about one in three consumers don't use their credit card rewards.
If you have a credit card that's not branded by an airline or hotel, there's a good chance you can redeem your rewards balance for cash that you can use to pay for transactions you've already made or transfer to a checking account.
The easiest way to check your rewards balance is to log into your credit card account. You should see the balance somewhere on your home page.
Chase, for example, will feature rewards balance in the left-hand sidebar of your online banking account. Discover shows your rewards balance on your account's home page, too. Bank of America displays your rewards balance on the corresponding credit card's page, which you'll have to click to from your banking home page.
Cashing in on these balances is simple. Click on the rewards balance and tell the bank what you want to do with them. If you choose to redeem the rewards in the form of a deposit to a linked checking account, it will take a couple of days for the rewards to arrive, so give yourself a cushion of three or four days if you plan on using the rewards for shopping.
Pro tip: Rewards points are shown in a dollar amount or a point total. Points are typically worth 1 point per $0.01. A 1,000-point balance is usually worth $10.
Know Your Rewards Credit Card's Bonus Categories
There are two types of credit cards – those that give you a flat rate for all purchases and those that give you extra bonuses for certain types of purchases.
Around the holidays, certain credit cards will give you increased bonuses – 5% instead of 1%, for example – for purchases at certain types of stores.
At the time of publishing, Discover was giving 5% back on Amazon and wholesale club purchases. Chase provided 5% back on department store, wholesale club, and Chase Pay purchases.
In other words, if you use a Discover card to make a $100 purchase, you'll earn 500 points instead of the 150 points you'd earn with the 1.5% rewards rate the card normally has.
These types of temporary bonuses are an excellent way for you to earn more cash rewards when you make your holiday purchases. Another excellent time to check on these temporary bonuses is when you're expecting a baby and have to buy clothes, diapers, and various things for the child's room.
These rewards will rack up quickly. At the end of the month, check out your rewards balance, redeem it and then subtract it from your spending budget for that month, holiday or otherwise.
Pro tip: You'll have to activate your extra bonuses by heading to the rewards calendars for Chase and Discover.
Planning Is the Recommended Way to Save on Black Friday and Cyber Monday
According to Finder.com Consumer Advocate Jennifer McDermott, the average person spends around $488.18 combined on Black Friday and Cyber Monday. At the same time, around 106 million of us have bought something on sale that we've regretted. Furthermore, around 30 million of us have bought a tech product we regret buying.
To curb what seems to be a significant amount of impulse buying, McDermott suggests using Icebox, a Chrome extension "that replaces the Buy Now button on almost 500 online stores to prevent you from making impulsive purchases."
Using this tool throughout the year can help save you money and even more so during the Black Friday and Cyber Monday season.
Because those two days have great deals, McDermott says an app like Icebox will help you refrain from buying things until the two big days arrive.
In addition to using Icebox, write out a budget that identifies how much you're going to spend on each family member and friend, what you want to buy them, how much that item costs and where you'll buy it. Doing this planning will help you avoid impulse buys.
"Draw up a list of what you need to buy in the Black Friday sales, and stay firm in sticking to it," McDermott said. "Anything you see that is not on the list but seems to be a good deal, resist. It's not a bargain, is spending money you wouldn't have otherwise."
Use Price-Comparison Sites for Big Ticket Items
Whether it's July or November, big-ticket items like home appliances and TV's are a draw for homeowners and average people looking for a new television.
Rather than just opening the ad you get in the mail and finding the TV you like, price-comparison sites, like PriceGrabber, could be a valuable tool by providing insights and knowledge about how much you should be paying for an item.
A Few Final Reminders for Online Shopping Security and Savings
Online shipping, especially during the holidays, is an exercise in common sense and planning. Make sure you use different usernames and password combinations, don't make purchases on a public Wi-Fi network, don't click on emails or ads from familiar retailers and, finally, try and use a third-party payment site.
Other tips that our security experts gave us were to sign up for a VPN service that allows you to connect to the internet via an encrypted connection that takes extra precautions to protect your information.
Also, if you have an account on a website that offers two-factor authentication, use it. This type of authentication requires you to enter a code texted to your phone in order to log in. Should someone steal your log-in info, they won't be able to access your account if they don't have your phone.
As far as saving money during online shopping, understand and leverage your credit card rewards. Also, use comparison sites to make sure you're getting the best deal.
Additional advice includes signing up for store loyalty programs, as they'll often send you random discounts you can use for big savings. Other tricks include going to a site to make a purchase, putting an item in your shopping cart and then leaving the site. In some cases, the retailer will send you a discount to encourage you to finalize your purchase.