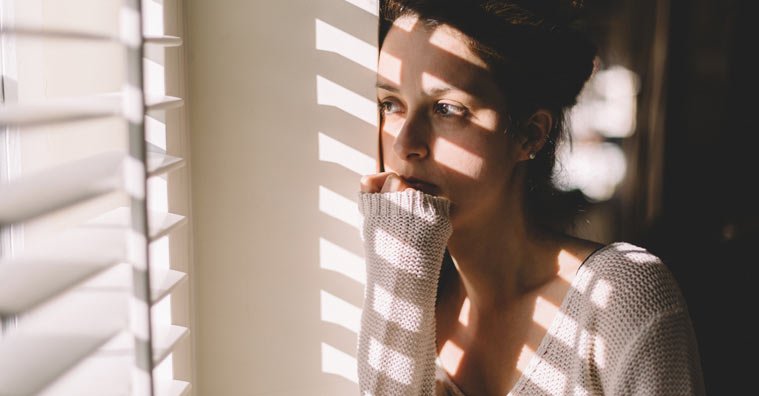 Most cigarette smokers are aware of the potential deadly outcomes that can result from habitual nicotine addiction.
Fortunately, there are several natural ways to quit smoking cigarettes, which is what we'll cover in this guide.
We've compiled expert research on this topic from sources including Medical Doctors, the Centers for Disease Control, National Cancer Institute, and the Schroeder Institute for Tobacco Research and Policy Studies at Truth Initiative.
This guide is designed to arm you with education, but should not be substituted for medical advice from your regular health care provider.
This guide also offers other helpful background information, including the reasons why cigarette smoking is so hard to quit, which is largely attributed to withdrawal symptoms – some of which can be excruciating both physically and emotionally.
These factors are important to understand so you know what to expect when you decide to quit smoking cigarettes.
10 Ways Stop Smoking Cigarettes Naturally
1. View Nicotine Cravings Like Waves in the Ocean
"Urge surfing" is a therapy which helps clients re-conceptualize how they experience their urges to smoke cigarettes, said Ryan Sharma, a Doctor of Psychology who is the associate professor and director of clinical training at the Graduate School of Psychology at California Lutheran University in Southern California.
As the name of the therapy implies, clients are taught to treat cravings as though they are waves in the ocean, and instead of trying to fight with them, they "ride" them, he said.
"In other words, cravings come and go like any other experience," Dr. Sharma said.
2. Accept Nicotine Cravings – Don't Avoid Them
When clients just accept the cravings instead of trying to avoid them, clients learn first-hand that the cravings are indeed bearable, Dr. Sharma noted.
"They do not just get worse, they decrease in frequency over time, and they do not need a cigarette to make them go away," he said.
3. Remain Focused on Personal Values
Another strategy to quit smoking cigarettes naturally involves staying focused on personal values and commitment in life, and to contemplate how smoking cigarettes inhibits those values.
"For example, someone may have a value to be healthy, to be present for their family, or to be independent of addiction," Dr. Sharma said. "The more someone experiences discomfort in their movement towards these values, the more meaningful they are."
4. Try Different Methods Simultaneously
Dr. Sharma's advice for those who continue to smoke cigarettes is to try various methods simultaneously.
"Some methods seem to work for some but not for others, so it's just a matter of finding something – or a combination of some things – that work," he said.
5. Seek Support from the Ex Community
If you feel you can't do it alone, tap into the EX Community, which is comprised of hundreds of current and former smokers active each day who are eager to connect and share what's worked for them, advised Amanda L. Graham, Ph.D., a research investigator at the Schroeder Institute for Tobacco Research and Policy Studies at Truth Initiative.
"Many EX Community members have made multiple efforts to quit and understand how it feels," Dr. Graham said. "They are available 24/7 for encouragement, wisdom, celebration – or just to chat."
6. Seek Support from BecomeAnEX
Websites like BecomeAnEX.org offer a variety of resources to help you prepare to quit smoking cigarettes. The site emphasizes that the goal isn't just about quitting smoking – rather, it's about "re-learning life without cigarettes."
"On BecomeAnEX, you can make your own free, personalized quit plan," Dr. Graham noted. "Plus, BecomeAnEX has a caring community of thousands of other smokers and former smokers lending their support to each other."
7. Get Help from Smokefree Text Messaging Programs
Cigarette smokers can get 24-7 assistance through four text messaging programs offered through Smokefree.gov. Some text message and data rates may apply if you tap into these. The following programs are designed to provide round-the-clock tips, advice, and encouragement:
8. Get Help from Smokefree Apps for Your Smartphone
Smokefree.gov offers round-the-clock support through two free smartphone apps:
QuitGuide: This app is designed to help smokers keep track of their cravings by the time of day and location. Whenever a smoker tracks a craving, they are provided with inspirational messages to keep them motivated. The QuitGuide also offers tips to help smokers cope with cravings and mood swings.

quitSTART: This app, geared for teenagers, offers tips to help manage mood swings as well as nicotine cravings. Teens can also earn badges on this app for their smoking cessation achievements. There are also games teens can play on this app to help distract them from smoking.
9. Chat With a Live Expert
Talking with a live person on the phone can be helpful for cigarette smokers who have a difficult time quitting the habit.
Information specialists are available Monday through Friday, 9 a.m. to 9 p.m. eastern time at LiveHelp, which is offered through the National Cancer Institute.

Trained counselors with the National Cancer Institute are available from 8 a.m. to 8 p.m. Monday through Friday eastern time at 877-44U-QUIT.

There are "quitlines" available in all states in which smokers can connect with trained counselors. Hours of operation and services vary from state to state. To connect with your state's quitline, call 800-QUIT-NOW.
According to the National Institute on Drug Abuse, studies of quitline interventions indicate that cigarette smokers who call quitlines benefit from these services, especially when a counselor calls them back for multiple sessions.
10. Replace Cigarette Smoking With Healthy Habits
Swapping cigarette smoking with a healthy habit can help distract you from taking the next puff. Cravings do pass, and the following activities can be helpful with getting over that hump.
Do activities that make it impossible for you to smoke cigarettes, such as doing aerobics or yoga, taking a dip in the swimming pool, or playing sports like tennis.

Smoking cigarettes requires the use of your hands. Engage your hands in other activities, like doing chores around the home, knitting, toiling in the garden, writing letters or thank you notes or giving yourself a pedicure and manicure.
8 Benefits That Occur When You Quit Smoking Cigarettes
The following eight benefits that occur when you quit smoking cigarettes was provided by the Centers for Disease Control and Prevention and the American Cancer Society:
Smokers who quit cigarettes have a lower risk of developing lung cancer.

When cigarette smokers give up nicotine, their risk of heart disease is reduced.

Cigarette smokers typically experience shortness of breath, as well as wheezing and coughing. These respiratory symptoms are reduced when smokers quit, making simple tasks easier, like climbing the stairs or doing chores around the house.

Nicotine poses a risk of infertility for women who want to have babies, so quitting cigarettes before pregnancy reduces this possibility. Also, females who quit nicotine while they're pregnant reduce the risk of giving birth to a low-weight baby.

Nicotine has a damaging effect on a smoker's appearance, such as tooth loss, gum disease, stained teeth, and yellow fingernails. Overall, kicking the habit can reduce the aesthetic harm caused by smoking.

Cigarette smoke has a distinct smell, resulting in bad breath, smoke-filled hair, stinky clothes, and other displeasing scents. So quitting the habit can leave you smelling better overall.

Nicotine can dull your senses, such as taste and smell. Cigarette smokers who quit typically report better food tasting and an improved sense of smell.

People who give up smoking cigarettes tend to have a longer lifespan than they would have if they continued the habit. For instance, individuals who quit smoking cigarettes before they turn 50 years old can be half as likely to die in their next 15 years compared to those who keep smoking cigarettes.
Why It's So Hard to Quit Smoking Cigarettes
Cigarette smoking is addictive for the simple fact that a puff of nicotine makes the smoker feel good.
When you inhale smoke from a cigarette, it delivers large amounts of nicotine to your brain very quickly, Graham explained.
"This stimulates a release of dopamine, a chemical transmitter that is responsible for attention, reward, and habit-forming," said Dr. Graham, an adjunct professor of oncology at Georgetown University Medical Center, and a member of Georgetown's Lombardi Comprehensive Cancer Center.
Every time you take a puff from a cigarette, nicotine enters the bloodstream and eventually hits the brain in as little as eight seconds, said Daniel Takeda, a Medical Doctor with Adventist Health Physicians Network who specializes in family medicine.
"It's a fast-acting drug," Dr. Takeda said. "When it gets into the brain, it stimulates some of the pleasure centers of the brain, so you release neurotransmitters that make you feel better. When you take a puff, you get an immediate positive reaction in the brain that your brain gets used to."
Particular activities like taking a break or drinking coffee, or feelings such as stress, boredom, or anger, become associated or reinforced with using tobacco, Dr. Graham noted.
"These associations can be very strong and unconscious," Dr. Graham said. "It might even seem like your body reaches for a cigarette before your mind even realizes it."
Final Thoughts
Cigarette smokers who go long enough without nicotine will go through withdrawal symptoms, Dr. Takeda said.
"You will not feel good – there is depression and there is anxiety," he said. "There is very much a psychological part of withdrawal. Your brain will want you to continue and do anything for you to continue that habit."
According to Dr. Sharma, people who quit smoking cigarettes might experience irritability, anxiety, difficulty concentrating, increased appetite, restlessness, depressed mood, and/or insomnia.
"A lot of it has to do with how the brain produces dopamine, which is a neurotransmitter responsible for our experience of pleasure and ability to focus," Dr. Sharma said.
When smokers quit, the brain doesn't immediately produce dopamine at normal levels.
"So there's a period of time where the person has difficulty experiencing pleasure or maintaining focus," Dr. Sharma noted. "However, recent studies show that brains can return to normal dopamine regulation after a period of about three months."
» For Further Reading: How to Stop Smoking Cigarettes Naturally