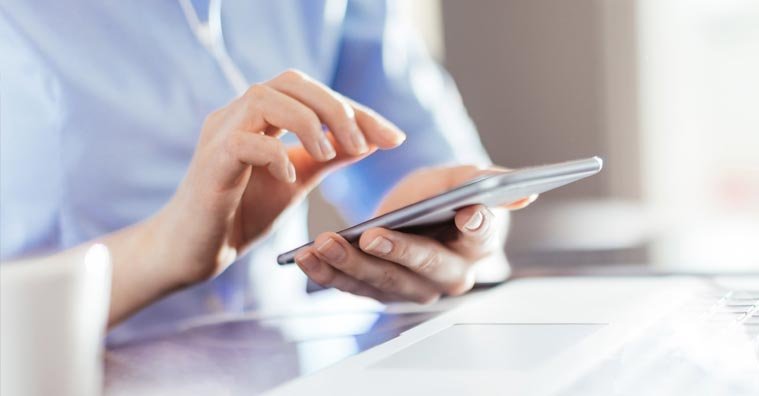 A rash of Venmo scams is hitting Los Angeles and they're as sneaky as ever.
The crook finds people selling expensive camera and video equipment. He or she offers to pay for the equipment via Venmo, then proceeds to make multiple small payments under $100 that covers the agreed purchase price.
The scammer meets the seller after the Venmo payments have been made, picks up the equipment and then disappears.
Hours later, Venmo notifies the seller that the payments have been cancelled and his or her account has been shut down for violating Venmo's terms and conditions.
This recent Venmo scam hit the headlines pretty strong, garnering a big article on The Verge with a headline reading, "A Venmo scammer has stolen $25,000 in expensive camera gear in LA."
Verge reporter Russell Brandom spoke with one of the victims, a video pro named Brendan. Feeling burned by Venmo and the scammer who "bought" his $7,500 camera, Brendan told The Verge he believes Venmo is doing nothing to help victims of these scams.
"The main issue I have with this entire situation is that Venmo knows this is happening, but they're doing nothing," Brendan was quoted as saying. "They've created a platform for criminals, and are placing the blame on their legitimate users, despite the incredibly misleading information on their website."
Brendan levels some pretty heavy accusations against Venmo, claiming they've "created a platform for criminals" and that their website information is "incredibly misleading."
Our goal in this article is to prevent you from becoming a victim like Brendan. To do that, we're going to walk you through Venmo's terms and conditions and provide examples of other times in which someone was the victim of Venmo scams.
Along the way, we'll include some quotes from Venmo Head of Corporate Affairs and Communications Josh Criscoe, with whom we corresponded ahead of this article.
The Recent Venmo Scam Boils Down to Venmo Policies About Using Venmo to Sell
Much of the beef that Brendan and other victims of Venmo scams is focused on the fact that they haven't, at the time of publishing, received any compensation from Venmo.
We emailed Venmo about this string of scams and Criscoe responded with a very straightforward opening paragraph:
"It's important to note Venmo is designed for payments between friends and people who trust each other," Criscoe wrote. "Using personal Venmo accounts for business or commercial P2P payments activity is prohibited. This is detailed in our User Agreement and on our website."
This made a lot of sense to us. Venmo is a hybrid of PayPal and Facebook, in that it incorporates fast digital payment and user feeds and updates in one app. The purpose of the app is to help friends pay each other for, let's say, a restaurant bill or bar tab.
Even though this makes sense, we still felt like it was necessary to verify Criscoe's claims, so we headed to the Venmo User Agreement and other sections of the website to verify what he told us.
Does Venmo's User Agreement Prohibit You from Using a Personal Account for a Business Transaction?
We took a few minutes to read through Venmo's lengthy User Agreement to see if the text corroborated Criscoe's claim that their friend-to-friend limitation is stated in the User Agreement.
We found some interesting information. First, we discovered that Venmo doesn't "guarantee the identity of any user of the Venmo Services or that a sender or a recipient can or will complete a transaction."
In other words, in relation to Venmo scams, it means they aren't responsible for someone who creates an account under a fake name or identity.
Second, we discovered the section in the User Agreement that prohibits using a personal account for business transactions. Here's the text:
"We offer two types of accounts, personal and business accounts … Personal accounts may not be used to receive business, commercial or merchant transactions."
Selling anything and receiving payment via Venmo is considered a business transaction and therefore violates the company's User Agreement.
Does Venmo's FAQ's Page Prohibit You from Using a Personal Account for a Business Transaction?
To answer this question, we tracked down the specific FAQ page that answers the following question: "Can I use Venmo to buy or sell merchandise, goods or services?"
The page says that Venmo's personal accounts are "designed for payments between friends and people who know and trust one another."
The page goes on to tell the reader "do not use Venmo to transact with people you don't know, especially if the transaction involves the purchase or sale of a good or service (e.g., items from Craigslist, Instagram and Facebook).
This information is especially relevant because the Venmo scam situation we described in the introduction resulted from sale ads placed on Facebook.
We also noted that this particular page was updated 19 days after The Verge story broke, which seemed suspicious to us. Did Venmo change the wording of their FAQ page in response to the press coverage of the Venmo scam?
No, Criscoe told us. The update did not contain any changes to the text of the page in question.
"No copy was changed on the page," Criscoe told us. "The change referenced is the fact that we promoted the article so that it now appears on our Help Center homepage. We update our promoted articles from time to time to help Venmo users find the most relevant information for them. In this case, we promoted following The Verge article."
Would Selling Something on Craigslist, Facebook and Other Sites Be Considered a Business Transaction by the IRS?
Before we move on to another example of a Venmo scam, we wanted to ask a CPA what the real definition of a business transaction is. After all, Venmo's definition of a business transaction may be different than the IRS' definition.
So, we reached out to Curt Mastio, a CPA and adjunct lecturer at Northwestern University. We told him about the Venmo scam and asked him if he would classify selling photography equipment as a business transaction.
"Basically, there most likely wouldn't be any tax liability since the camera equipment was likely sold at a loss. As long as it's sold at a loss, it's not a reportable transaction," he wrote. "However, if it was sold at a gain, it would be reported on the individual's tax return. Given that the reporting of the potential tax liability happens at the individual level, I think that points to the fact that it's unrelated to a business."
If you regularly resell things as a side gig, that's when you most likely cross over into a sole proprietorship and will have to file the Schedule C, a tax form most freelancers fill out when they're doing their taxes.
So, in Mastio's opinion, a one-off sale of goods probably wouldn't be, by the IRS' definition, a true business transaction.
Now, while Mastio's interpretation of what happened to Brendan says it's not a business transaction, it doesn't change the fact that Venmo's User Agreement characterized the sale as a business transaction.
And it's not the first time the payment company has reversed payments on transactions classified as "business."
How Have Scam Artists Used Venmo to Scam People Previous to the L.A. Venmo Scam?
One of the most notable scams took place in 2015 when a tech employee named Kyle sold four tickets to an NBA Finals game between the Cleveland Cavaliers and the Golden State Warriors.
Kyle's plight was the prime example used in a Slate article about Venmo scams.
Unlike the L.A. scammer who made repeated small payments in a short amount of time, the scammer who bought Kyle's tickets promised to pay the $4,800 asking price in two equal payments of $2,400.
The first payment came through as scheduled and so did the second one. Kyle transferred the $4,800 to his bank account and received Venmo's "You cashed out!" message.
The first half of the money arrived in his bank account without problems but Kyle knew something was up when the second payment never showed up.
A few days later, Venmo sent him a notice saying the second transaction for $2,400 had been reversed. He never received the money.
Slate says people fall prey to Venmo scams so easily because there's an assumption that once Venmo says you've cashed out that the money is yours.
"Most importantly, (Venmo scammers) are exploiting the little-known fact that funds flickering onto our phone screens with a perky green plus sign and a couple emojis are not really ours as instantaneously as they may seem," Slate reporter Alison Griswold wrote.
How You Can Avoid Venmo Scams
It's no secret that Venmo users have lost thousands of dollars due to scammers using the app to get merchandise before their payments arrive in the seller's bank account.
The best way to protect yourself, Criscoe told us, is to follow the User Agreement: Don't use your personal Venmo account to sell something, especially if the person to whom you're selling the good or service is someone you don't know.
"These payments are potentially high risk and can result in losing your money without getting what you paid for," Criscoe said. "At this time, Venmo does not offer buyer or seller protection for P2P payments."
In short, don't use Venmo to accept payments for the sale of goods or services. Handling your personal account this way should all but eliminate the chance you'll fall prey to a Venmo scam.
In the meantime, Criscoe said, you should only use Venmo to pay for or accept payments for an item when the transaction is taking place through "approved merchant websites or apps that are authorized by Venmo to display a Venmo payment button."
If you have any questions about the safety or validity of a particular merchant, reach out to Venmo to verify the legitimacy of the site. Don't risk your money by ignoring your intuition.
Criscoe went on to say that if you really want to sell something, avoid Venmo's personal accounts and try PayPal or any number of third-party selling sites.
"PayPal offers safeguards like Purchase Protection for qualifying purchases," he said. "Marketplaces like eBay, StubHub and Gametime are designed for selling to strangers. These services also offer seller guarantees to protect sellers against fraud."
The Better Business Bureau also has advice for avoiding Venmo scams, although we have to point out that they don't explicitly tell people Venmo prohibits business transactions made through personal Venmo accounts.
The BBB says you should always wait for the money to show up before you give the buyer the goods or services you're selling.
"Check your account to be sure that the money transferred: It takes a few days for Venmo payments to transfer," the BBB wrote. "If you have any concerns that a payer didn't really send the money, be sure to check your account directly."
You should also link Venmo to a credit card because, if you're purchasing goods or services, your credit card company has far better fraud protection services than Venmo does.
Our Conclusions: Read the Fine Print and Don't Sell Through Venmo
Venmo's fine print and its FAQ section are pretty clear that you are prohibited from selling goods or services via the Venmo App. There aren't any protections for you if the sale goes bad or Venmo stops and reverses payments for something you've sold.
If using a payment app is a must for your transaction, use Venmo executive Josh Criscoe's advice and try PayPal, who offers its customers Purchase Protection on certain types of transactions.
Our final bit of advice would be to do your research on Venmo and figure out if it's a good fit for the type of payments you want to send and receive. We've used Venmo ourselves and we've written a review of it, so stop by our Venmo review and read through our observations of the app.
More on the topic: