Humana Leaving Obamacare: Why They're Jumping Ship and How It Affects You
Health insurance giant Humana announced they're exiting the healthcare marketplace in 2016, leaving Obamacare customers wondering what to do about their healthcare.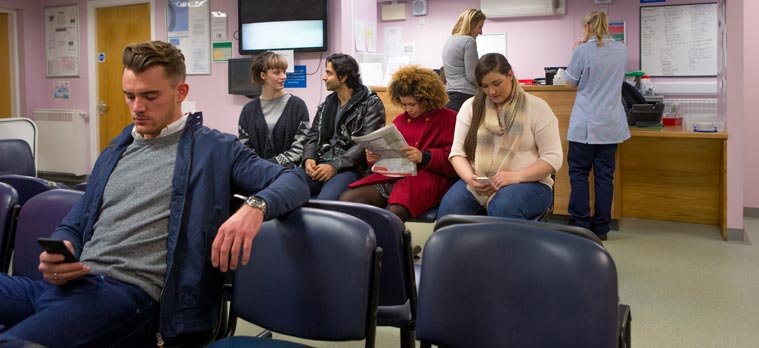 This past week, we learned that Humana, one of the five biggest healthcare providers in the United States, would pull out of the Affordable Care Act healthcare marketplace in 2018.
According to Humana Media Relations Leader Mitch Lubitz, the states that will be affected are: Florida, Georgia, Illinois, Kentucky, Louisiana, Michigan, Mississippi, Missouri, Ohio, Tennessee and Texas.
Humana's announcement comes less than a year after they announced they'd pull out of eight states in 2017. A similar announcement came from United Healthcare in 2016 – they withdrew completely from the healthcare marketplace.
Healthcare is never an easy thing to understand, though most of us agree it should be. The question we find most pressing for the consumer is, "What does Humana's exit from the healthcare marketplace mean for me?"
To unpack the answer to that question, we need to look at why Humana is pulling out, in which marketplaces they participated, how the absence of such a big healthcare provider will affect choices and premiums in the 2018 marketplace and what you can do to keep costs down if prices go up.
Quick note: When we say "healthcare marketplace", we're referring to health insurance plans purchased on Healthcare.gov and available to those who can't get health insurance from their employer.
Why is Humana Exiting the Healthcare Marketplace?
The news of Humana's plans to pull out of the marketplace raced across headlines in all the major news publications.
The coverage surrounding Humana's decision resulted from a statement the company released on Feb. 14.
Humana, which is based in Louisville, Ky., started the press release with some discussion of recent business decisions regarding a busted merger with fellow healthcare giant Aetna.
Further down in the press release, Humana broke the marketplace news in a section titled, "Strategic Update."
As many experts have pointed out, the healthcare marketplace relies on both sick and healthy people signing up. Too many sick people and not enough healthy people could lead to the loss of millions of dollars, health insurance companies say.
Humana calls this "stability" – healthy people who pay for health insurance but don't use it make up for sick people who pay for health insurance they use all the time.
The Heart of the Healthcare Matter: Lack of Stability
According to Humana's press release, the stability they sought in the marketplace never transpired. They lost money, Humana said, so they were forced to pull out after looking at its crop of 2017 enrollees:
"Based on its initial analysis of data associated with the company's healthcare exchange membership following the 2017 open enrollment period, Humana is seeing further signs of an unbalanced risk pool," the release read. "Therefore, the company has decided that it cannot continue to offer this coverage for 2018."
Humana said they'd continue to provide healthcare coverage through 2017.
"Humana remains committed to serving its current members across 11 states where it offers Individual Commercial products. And, as it has done in the past, Humana will work closely with its state partners as it navigates this process."
What's the Math Behind Humana's Claims?
Sarah O'Leary, founder of ExHale Healthcare Advocates Inc., said part of the reason insurance companies are claiming things are too expensive is that they can't predict risk like they used to.
You see, 40 years ago 90% of us got our insurance through an employer's plan, Sarah said. Employers would take everyone who needed to be covered and lump them into a group.
Health insurance providers would then crunch the numbers and figure out, by their own risk calculations, who would get sick, who wouldn't and how much it would probably all cost.
These days, only about 60% of us get our insurance through our employer, Sarah said, so insurance companies are now forced to deal with individuals who can buy plans without disclosing comprehensive information about how sick they have been or are.
Running risk numbers on an individual, Sarah said, is pretty tough. Hence, Humana's argument that they're dealing with too many sick people.
Humana and United Make the Same Argument: It Costs Too Much
Humana's argument is similar to what United Health Group said when they announced they were backing out of the healthcare marketplace.
Humana's projected costs table estimates they'll lose $291 million on marketplace plans in 2017 (page 5 of the release). United's loss projections were nearly four times as high: $1 billion.
We reached out to several doctors and healthcare experts in the months following United's announcement that they were leaving because they were losing money.
One of those experts was Dr. David Belk, a North Carolina-based physician who didn't buy United's reasoning.
In a November 2016 a column for The Huffington Post, Belk used United's own revenue numbers to debunk their "it's costing us too much" claim.
"According to United Health Group's third quarter earnings report, in the first nine months of this year, their profits were near $5.4 billion (up 16% from 2015)," Belk wrote. "Clearly, United Health has been weathering the effects of these (ACA) policies quite well … (and) it is possible their losses on the ACA exchanges were simply offset by the gains they made from their other products.
Is Humana losing too much money, or are they looking for a way out of providing healthcare to sick people?
We can't say for sure, but we do know that the decision will affect consumers in the states where Humana is leaving.
What Does This Mean for Someone Buying Insurance Through the Marketplace?
We mentioned earlier that the marketplace depended on enough healthy people signing up to balance out the costs associated with sick people signing up.
This is one of many factors that contribute to the stability and affordability of the healthcare marketplace.
Another important piece of the puzzle? Competition. The more health insurers there are in a state's marketplace, the cheaper premium (monthly payments) prices will be.
The opposite of that is true, too. The fewer health insurance providers you have in a state's marketplace, the higher the cost of your plans will be.
Prices Will Probably Go Up, But We Don't Know by How Much
Exactly how much plan premiums, deductibles, and other expenses will change isn't certain, Sarah O'Leary said, but she knows it won't be good.
As a resident of Dallas, Tx., she's seen major health insurance providers back out of her marketplace. She's felt the sting that many Americans have felt.
"How will this affect consumers? The short answer is, it's yet to be seen," She said. "But it's Economics 101. We need competition and we need governance from state and federal entities and avoid price gouging by insurers and healthcare providers."
So, while nobody can say for sure what will happen to the overall cost of care in the states where Humana leaves, basic economic principles are at work. Less competition equals higher prices.
Best Doctors and Hospitals May Not Be Available on Your Plan
If costs go the way Sarah predicts, not only will prices go up, but the health insurance providers left behind won't have contracts with the best doctors and hospitals. Those healthcare providers charge high prices – prices smaller insurance companies may not be willing to pay.
The doctors and specialists in your network might deal with more patients, which means longer wait times for appointments. Longer wait times means you may be forced to use urgent care, which usually costs more than an office visit.
"You may not have access to the best hospitals, which might also mean you might have to wait months to see a specialist," Sarah said. "You might be driving a Volkswagen bug rather than a Bentley for more than you've paid before."
What Should You Do If Your Premiums Go Up Because of the Humana Exit?
You can expect to see premiums and other costs go up in the states and counties where Humana leaves.
Exactly how high they rise remains to be seen, partly because it's unclear if any other insurance providers will step in to take Humana's place and promote competition.
But let's say the worst-case scenario happens: Your health insurance plan is more expensive and less effective. How will you manage costs?
Thankfully, Sarah O'Leary gave us three tips for managing medical expenses when prices are higher and choices for care are fewer.
Don't Pay for Services the Day You Get Them
Medical facilities don't always ask for payment the day you get your procedures done.
As an example, my wife and I took our daughter to the emergency room recently. The receptionist told us we could pay as much as we wanted – none, some or all.
If you don't pay the day of service, you get the advantage of splitting up payments on your co-pay. You also get the luxury of receiving your bill and founding out exactly what they charged for services.
If there are charges that seem fishy – about 50% of medical bills have errors, Sarah said – dispute them.
Shop Around Ahead of Time
If you're in a non-emergency situation and you have time to plan, call around and ask in-network facilities how much they'll charge. Why? Costs for medical procedures vary wildly depending on where you get them done.
A 2016 article from NPR revealed that a knee-replacement surgery done in Tucson, Az., cost $38,000 less than the same procedure performed in Sacramento, Calif.
The variations aren't limited to different states, either. Reporter Alison Kodjack noted that knee replacements in Miami were $17,000 cheaper than they were just a few hours away in Palm Bay.
Make Sure All Doctors and Facilities are In-Network
Insurance companies split doctors and hospitals into two categories: in-network and out-of-network. The big difference?
In-network care is far cheaper because the insurance company has worked out a deal with those doctors and facilities. You won't pay full price for services.
If you go out-of-network, there's a good chance you'll pay inflated prices without any help from your insurance company, Sarah said.
She noted that there have been cases of patients going to an in-network emergency room only to be cared for by an out-of-network doctor. A bill that should have been a few hundred dollars (depending on the plan) ended up costing thousands.
"Make sure everyone who touches you is in-network," Sarah said.
Use Blink Health for Prescription Pricing
Prescriptions can be a tricky thing for consumers. Health insurance providers divide drugs up into different tiers.
Higher tier drugs cost more; lower tiers cost less. Plus, prescription deductibles are rising, Sarah told us.
One option you have for finding competitive prescription prices is to use BlinkHealth.com, Sarah said. The site has a large database of pharmacy pricing, so all you have to do is type in the drug you need and you'll be given Blink's price for the product.
You pick your pharmacy, pay for the drugs and tell your doc to send your prescription there. It's that easy, Sarah said.
Use Health Blue Book for Procedure Pricing
Along the lines of BlinkHealth.com is Healthcare Bluebook. This site functions in a similar way to the Kelley Blue Book site for cars. You tell the website your zip code and the procedure you need, and it tells you the fair price for that procedure.
You can use that estimate to negotiate rates with your doctor and, more importantly, avoid facilities that overcharge for their services.
Some Final Thoughts About Humana's Exit from the Healthcare Marketplace
Humana's recent announcement that they're leaving the healthcare marketplace isn't a big surprise, considering they'd already dropped eight states the previous year.
However, their announcement wasn't any less shocking for customers in states where Humana is offered on the Healthcare.gov website.
In fact, a recent article from The Tennessean revealed that Humana is the only marketplace insurance provider in Knoxville and, if nobody steps in next year, around 40,000 consumers will be left without a plan.
If you live in one of the states affected by Humana's exit, know that pricing will probably go up and that the plans from which you can choose will be limited in what they offer.
You may also find yourself in the same position as states like Florida, where only three providers remain: two with affordable pricing but small networks (Molina, Ambetter), one with a big network and astronomical prices (Florida Blue).
Whether your prices rise or fall, it's important to remember that you don't have to pay for all services up front. Wait for the bill to arrive so you know how much you're being charged for each part of your care.
Second, if you need medical care but have time to make a decision about where you'll get the procedure done, shop around. Procedure pricing can vary depending on the city or state you live in. In some cases, prices could vary enough to justify traveling to another state to get the work done.
Third, be certain all doctors and facilities who care for you are in-network. Double check with your insurance company over the phone (websites can have out-of-date information) and with the admissions department at the hospital you'd like to visit.
Finally, don't be afraid to use websites like Blink Health and Healthcare Bluebook to find competitive pricing.
If you'd like to learn more about how health insurance companies determine their prices, read our guide to the 2017 Obamacare rate increases. We expand on some of the principles we talked about here, and we also include the insights of industry experts.