HydraFacial: A Comprehensive Beginner's Guide
A HydraFacial involves the use of sophisticated equipment that can greatly improve the skin. Learn more about this treatment to determine if a HydraFacial is right for you.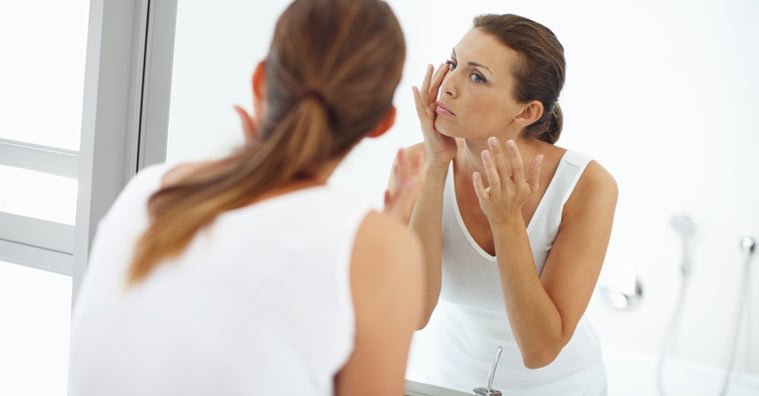 Considered ideal for anyone who wants a healthy glowing skin, a HydraFacial can address fine lines, wrinkles, skin texture and elasticity, as well as diminish brown spots, enlarged pores, and congested skin.
This in-office treatment involves the use of sophisticated equipment with a spiral suction tip that dislodges impurities and delivers serums deep into the pores by opening them up.
Ongoing sessions are claimed to intensely improve hydration, minimize dark spots and dramatically reduce the appearance of fine lines and wrinkles – with potentially long-term results for people of virtually all skin types.
This guide offers a comprehensive look at the HydraFacial so you can decide if this treatment is right for you. We've gathered input from the HydraFacial company for this topic, as well as experts who offer this treatment, including a celebrity facialist, a Board-Certified Dermatologist, and a clinical esthetician.
Keep in mind that this article is not intended as medical advice. Before you book a HydraFacial, talk to your medical provider or dermatologist, first.
What Is a HydraFacial?
The HydraFacial, which is a registered trademark and patented system of Edge Systems LLC, blends gentle exfoliation and removal of surface dead skin cells using a cocktail of serums to smooth the skin.
It involves a patented machine that uses specific branded technology called vortex fusion, explained Graceanne Svendsen, the Practice Manager and Senior Aesthetician at Shafer Plastic Surgery & Laser Center in midtown Manhattan.
"The company has created a wide variety of treatment modalities on one device for all skin types and conditions," said Svendsen, a celebrity facialist and health coach with 15 years of experience in the medical fields of plastic surgery and dermatology. "The vortex fusion is their proprietary blend of sucking out dead skin, while gently exfoliating the debris off and drenching the skin with serums simultaneously."
The HydraFacial also uses patented HydroPeel tips, noted Dr. Ted Lain, a Board-Certified Dermatologist and Chief Medical Officer at Sanova Dermatology in Austin, Texas.
"The unique spiral design and powerful suction of the tips provide unparalleled non-invasive skin resurfacing and temporary pore opening to effectively cleanse, exfoliate and extract impurities evenly without damaging the skin, while simultaneously delivering proprietary serums to the skin," Dr. Lain said.
Basically, it's a hydradermabrasion machine, noted Lupe Guthrie, a clinical esthetician and owner of Therapeutic Skin Care in Southern California.
"For those of you who aren't familiar with the hydradermabrasion procedure, it's basically the same as a microdermabrasion, but instead of using crystals and diamonds to exfoliate, it uses water to extract and active serums," she explained.
How Does the HydraFacial Work?
The treatment entails many steps and modalities, some of which include lymphatic drainage, deep pore cleansing, glycolic acid peels in different strengths, add-on boosters, and hydra-dermabrasion style exfoliation, Svendsen said.
"LED lights, drainage, peels, boosters and different strength tips can be customized for the patient's skin, both face and body, as well as skin condition and goals," Svendsen noted.
A basic HydraFacial is a 30-minute procedure that uses both a physical and chemical peel to cleanse, exfoliate, and extract impurities and dead skin cells, Dr. Lain further explained.
"It offers the benefits of a medical-grade facial, with blackhead extractions and a chemical peel, along with a gentle microdermabrasion, to remove debris and brighten the skin tone, in one very efficient session," he said.
A more advanced HydraFacial treatment involves the additional steps of infusing antioxidants, peptides, and hyaluronic acid, Dr Lain added.
"Collagen-stimulating and anti-inflammatory LED light treatments complete the advanced HydraFacial treatment," he said, further noting that results are immediate, with no downtime.
What Are HydraFacial Boosters?
Clients can tailor their HydraFacial treatment with "super serums" for the skin that are designed to address specific concerns. These include the following:
HydraFacial Brightalive® Booster Serum: Designed to brighten skin tone and diminish the appearance of discoloration. Ingredients include a skin brightening complex that blocks the production of pigmentation.

Growth Factor Boost: HydraFacial CTGF™ is designed to restore skin health, which helps lessen the appearance of fine lines and wrinkles. Key ingredients include growth factors, which are naturally occurring proteins that regulate cellular growth and play a role in maintaining healthy skin structure and function.

Dermabuilder Boost: Proprietary Dermabuilder™ can help effectively address fine lines, skin tone evenness, and texture. Key ingredients include skin conditioning peptides that hydrate, firm and soothe the skin.

Britenol Boost: Britenol™ is formulated to target dark spots and sun damage, and is clinically proven to leave skin glowing with a more even complexion. Key ingredients include alpha-arbutin derived from a bearberry extract, which brightens the appearance of dark spots, as well as Vitamin C for added brightness.
HydraFacial Benefits
According to Svendsen, the benefits of a HydraFacial include brighter, tighter, cleaner and softer skin instantly.
In Dr. Lain's practice, a single treatment will leave the skin glowing and smooth for about 1 to 2 weeks.
"Consistent, regularly-spaced treatments will provide long-term changes, such as improvement in fine lines, lightening of brown spots, and improved skin tone and texture," Dr. Lain added.
With no discomfort or downtime, a HydraFacial provides hydration as well as antioxidant protection simultaneously, resulting in clearer, more beautiful skin, Guthrie noted.
"Hydration is the foundation of healthy, radiant skin," she said.
Many clients report seeing visible skin refinement and an even, radiant skin tone after just one treatment, according to The HydraFacial Company, which noted the main benefits include:
Gentle exfoliation and cleansing
Prevention and reduction in the appearance of fine lines
Brightening and evening of the complexion
Rejuvenation of the skin
Potential Side Effects of HydraFacial
Under the care of a licensed, certified professional, the side effects of a HydraFacial are "very minimal," according to Svendsen, who noted that the potential side effects could include temporary redness or tenderness.
According to Dr. Lain, the HydraFacial is generally non-irritating. However, there may be tingling and stinging at the treatment area, which generally subside within 3 hours after treatment.
"Depending on a patient's skin sensitivity, they may experience temporary irritation, redness or tightness – however, these are all normal skin responses and typically resolve within 72 hours," Dr. Lain added.
How Often Should You Get a HydraFacial Treatment?
A HydraFacial can create "long-lasting" results that you can both see and feel, according to the HydraFacial company, which claims that with ongoing treatments, clients will notice "intensely improved" hydration, minimized dark spots and a "dramatically reduced" appearance of fine lines and wrinkles.
The company recommends one treatment per month for improving the appearance of fine lines, wrinkles, and brown spots, as well as oily and congested skin. The smooth results and hydration may last 5 to 7 days or even longer, and continued HydraFacial treatments are highly recommended to maintain skin health results.
"As with any skin treatment, just like a personal trainer, or any other self-care, the HydraFacial works, the more you work it," Svendsen said. "My models come every week, actresses come every other week and most patients come once a month. A series is suggested and maintenance is recommended."
Initially, the best way to reap results with a HydraFacial is to book a course of six, with one treatment every two weeks, Guthrie advised.
"This regimen will lift your skin to a standard that is significantly improved," she said. "Fine lines diminish, hyper-pigmentation is less obvious and congestion is cleared."
After the original course of six treatments, "a maintenance treatment once every two months is sufficient," Guthrie added.
HydraFacial Cost
A HydraFacial can range from $150 to $300 depending on location and any add-ons, according to Dr. Lain.
At Svendsen's practice, it can cost between $200 to $500 also depending on the add-ons, as well as the time needed.
"Across the U.S. these prices may be dramatically different, and certainly in physician's practices I would expect similar," Svendsen said.
Best and Worst Candidates for a HydraFacial
Everyone – with the exception of severe acne patients – would make an ideal candidate for a HydraFacial, according to Svendsen.
Dr. Lain noted that the HydraFacial is suitable for all skin types.
However, due to one of the ingredients found within one of the serums, there is very slight chance of having a shellfish allergic reaction if you are topically allergic to shellfish, such as crab, lobster, or shrimp, he warned.
"The percentage is less than 1% and may not cause an allergic reaction at all, but treating a small area at first to gauge any possible reaction is advised," Dr. Lain said. "Women who are pregnant should also discuss with their physician prior to treatment."
Guthrie added if you are prone to cold sores, a HydraFacial may cause a breakout.
"Ask your doctor for a prophylactic treatment such as Valtrex," she advised. "Please use the medication two days before, during, and two days after."
Pre and Post Care
The following tips are recommended before a HydraFacial Treatment:
Discontinue use of Isotretinoin for six months (Sotret, Claravis, Amnesteem and Accutane)
Discontinue use of topical prescriptive medications for 48 hours (Retin-A,Tazorac, Dierin, EpiDuo, Ziana)
Refrain from exfoliating treatments, such as glycolic and enzymes, to the area for 48 hours.
Refrain from any medium/deep chemical resurfacing and laser treatments for 1 month.
Refrain from waxing and using depilatories for 48 hours.
For men, shaving is not recommended on treatment day; but if you must, shave at least 3 to 4 hours prior to treatment.
Avoid sunbathing, or tanning creams and sprays, for at least 72 hours.
The following tips are recommended after a HydraFacial Treatment:
Avoid prolonged sun exposure or sunbathing for at least 2 weeks. Those who cannot avoid sun exposure should use a broad-spectrum sunscreen with an SPF of 30 or higher to maintain improved skin.
Avoid heat (hot showers, sauna, and intense cardio) for 24 hours.
If you don't need to wear make-up for the evening of your treatment, wait until the next morning.
Injections can be resumed in 24 hours.
Waxing and depilatories can be resumed in 48 hours
Topical prescriptive medications can be resumed in 48 hours
Over-the-counter acne medications may be resumed in 48 hours
In other advice, Svendsen said to avoid exfoliating both before and after a HydraFacial treatment; and noted that taking light sensitive medications could potentially make your skin more prone to irritation afterwards.
Additionally, "anyone with a need to overly scrub or pick their face needs to avoid doing so prior or post HydraFacial," she said.
How to Find the Right HydraFacial Provider
The HydraFacial involves the use of sophisticated equipment and is performed by trained providers all over the globe.
Svendsen personally loves recommendations by friends or family.
"Skincare is like any other self-care or bodywork; having a personal referral by a loved one is paramount to finding a talented, loving and licensed provider," she noted. "That being said, researching local providers both online and on social media is helpful too. [HydraFacial's] website has a great provider map where someone could find a convenient location and research from there."
» See Also: How to Find the Best Plastic Surgeon: Expert Tips & Warning Signs
Final Thoughts
Understand that this is procedure is effective and well tolerated, but don't expect miracles after only a few sessions, Dr. Lain advised.
"Dramatic results are more likely attainable from more aggressive procedures, but these will cause more downtime," he said. "Finally, good skincare products used daily will greatly accelerate and amplify the HydraFacial 's benefits."
At Svendsen's practice, she combines the HydraFacial with every surgery, injection, and other modalities, like dermaplaning or VBeam Perfecta laser.
"There really is no limit to how creative HydraFacials can be used or incorporated into a skincare regimen," Svendsen added.
Was this guide helpful? Read more we've written on related topics: