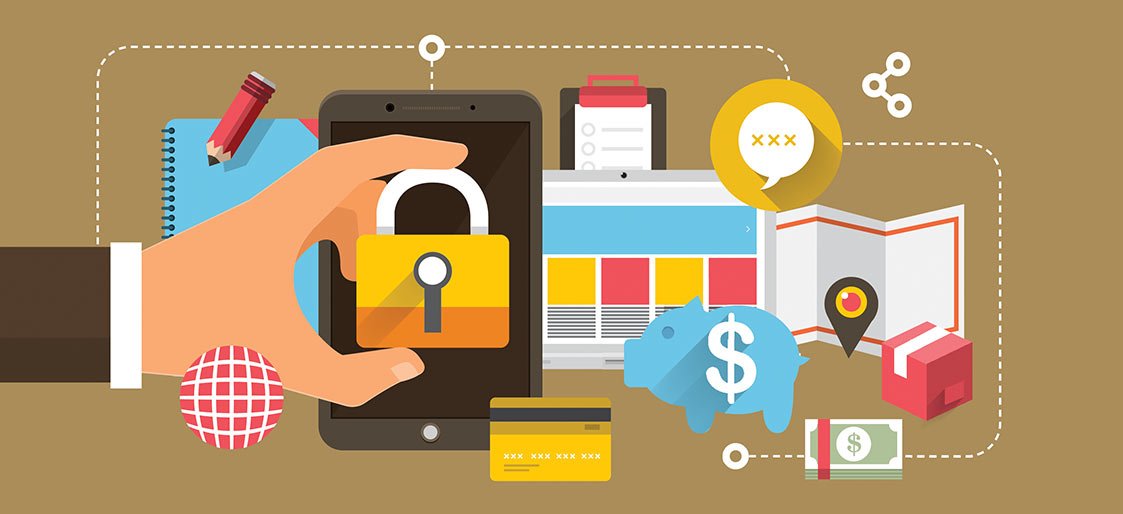 Did you know that roughly 32% of all computers are infected with some type of malware? This means that about one out of every three computers in the world contains a virus, trojan, or other unwanted—and potentially harmful—software.
As a result, these computers might constantly launch pop-up ads, display phantom messages, completely lock up (the dreaded Blue Screen of Death!), or stop essential tools and programs from working.
But how can you possibly keep up and stay safe? After all, more than 74,000 new viruses are created each and every day!
It might seem overwhelming, but the reality is that free anti-virus software can go a long way toward helping you prevent most of the problems caused by malware.
So in this article, we'll talk about what anti-virus software is, how it works, and the easiest ways to get your hands it—without paying a dime!
What Is Anti-Virus Software? How Does It Work?
As the name implies, anti-virus software is intended to "prevent, detect and remove malicious software" from your computer. But don't let the name fool you because anti-virus software is also useful for preventing infection from non-viruses as well, like keyloggers, trojan horses, adware, spyware, and more!
Regardless of what it's looking for, anti-virus software works by constantly running in the background and double-checking every program you open. And when you do, the software immediately checks it against its list of known malware and alerts you if any are found.
But anti-virus software can also detect malware that's not on its list by "checking programs for types of bad behavior that may indicate a new, unknown virus."
In short, anti-virus software "policies" your computer for different kinds of malware, alerts you when it's found, and prevents the problem from spreading and (potentially) making your life difficult.
So, you know you need anti-virus software, but how do you get your hands on some? That's exactly what we'll discuss next.
Where to Get Free Anti-Virus Software
If you own a PC that runs any version of Windows, a good anti-virus software suite is mandatory.
Pro tip: Despite rumors, you may have heard, yes, Macs and Apple laptop computers can become infected with Malware.
However, there are far more Windows users than Mac users in the world, and in general, Windows is much easier to hack than OS X. As such, nearly all anti-virus software is built for Windows operating systems and is largely unneeded for Macs (as long as you practice good online habits, which we'll discuss in a moment).
But the big question is, where can you get it? The reality is that you probably don't need to look farther than your internet provider! Here's a quick look at different anti-virus options through most major ISPs.
Important note: The exact products offered by each ISP can change over time. This list is current as of 10/30/15. Don't see your provider listed here? Try calling them directly and inquiring about any free offerings.
If you ultimately find that your provider doesn't offer anything, you can browse through PC Mag's article Best Free Antivirus for 2015.
AT&T
As long as you're an AT&T High-Speed Internet customer, you'll receive their McAfee Security Suite for free, which includes anti-virus, anti-spyware and firewall protection. They even offer a version for Mac users!
CenturyLink
CenturyLink offers their customers a variety of Norton programs, including Anti-Virus Online, Internet Security, 360 Online, and even a file backup service.
Charter Communications
Charter's Security Suite is available for PCs and Macs, and provides protection against a variety of known malware, and uses a cloud-based system to protect against new types of malware. If any is detected, Charter's Security Suite will automatically remove it.
You'll also have firewall protection, spam and phishing prevention, browsing protection, parental controls, and more.
Comcast (Xfinity)
Like CenturyLink, Comcast also features Norton-based anti-virus software as part of their Constant Guard Suite, which is available for free to all their high-speed customers.
Not only will this protect you against malware, but it will also boost performance, automatically back up important files, remember and secure your passwords, and more.
Cox
Cox's Security Suite Plus is available to all their high-speed internet customers at no charge whatsoever.
You'll be able to protect up to five computers in your home with their Suite, including both PCs and Macs, with features like virus and spyware protection, firewall, vulnerability scanner, spam protection, digital data shredder, and more.
Time Warner
Similar to AT&T, Time Warner provides their internet customers with a free version of McAfee anti-virus software, which protects against malware, whether from a website, an external drive, or email.
Verizon
Despite the company's size, Verizon didn't offer free anti-virus software for internet customers at the time of our research, although they did offer their own solution (called VISS) for $9.99 per month.
Now, once you have your free anti-virus software in hand, what do you do from there?
Best Practices for Keeping Your Computer Safe
Most major anti-virus software is extremely easy to install, and you'll almost certainly be up and running in minutes. Just be sure to install it on all your internet-connected devices!
However, in order for it to be fully effective, make sure you have the current version (with an updated list of the most common threats), and always download any software updates as soon as they become available.
Remember though: 72,000 new viruses are created every day, so in order to completely protect your computer, it's important that you act defensively when you're surfing the web. What do we mean?
We're talking about tried-and-true tactics that can prevent infections. Things like:
Don't open emails from unknown senders

If you do open one, never click on any links it contains

Disable image previews in your email. Viruses can be hidden in these images, and will automatically download as soon as the image is viewed.

Never click on online ads promising free giveaways, viral videos, or subscription enrollments (this is especially prevalent on social media websites like Facebook)

Never download any software that claims to scan your computer's registry and fix errors (such as TurboPC). These are often just viruses in disguise.

Don't download illegal content, such as pirated movies or music. Sure, you might get a recent blockbuster for free, but you could be welcoming viruses into your computer.

Don't use the same password across all of your online accounts, and update them often. Pro tip: Here are some solid methods for choosing a strong password.
As long as you follow all of these tips, you should be able to obtain high-quality anti-virus software for free, so that you can enjoy your online experience without worrying about viruses and other types of malware. And in addition to the protection provided by your software, you'll be able to surf smarter and proactively avoid viruses.
Related: Tech Support Scams: How to Identify and Avoid Them
Do you have any additional tips readers can use to obtain free anti-software or avoid different types of malware? Be sure to tell us about it in the comments section below.