IRS Payment Plans & Installment Agreements: Everything You Need to Know
You may be afraid of the IRS if you owe taxes, but don't be. The IRS offers a simple payment-plan system designed to make payments manageable for those who owe less than $50,000.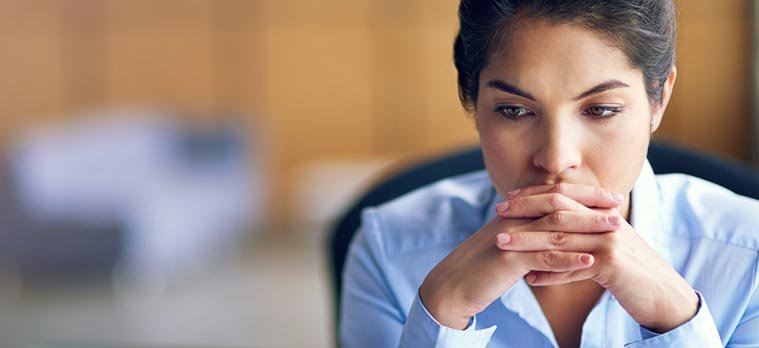 "You owe" are the two words no taxpayer ever wants to hear.
Not only do those two words mean we're going to have to fork over a chunk of cash all at once or over time, but it also strikes that indescribable fear every taxpayer has about Internal Revenue Service agents showing up at their door with menacing expressions and paperwork in hand.
Thankfully, the average person who owes a few thousand dollars to Uncle Sam most likely isn't going to deal with angry IRS agents. The IRS recognizes that taxes can be confusing and that taxpayers make mistakes.
Let's not forget that more and more taxpayers are diving into freelance careers, which means they're encountering estimated taxes for the first time. Errors will happen.
Whatever the reason for your miscalculations, you'll be happy to know that the IRS won't show up at your door and ask you to step into their black government sedan.
In fact, they've set up a pretty sensible system to make sure they get their money and you don't bankrupt yourself trying to give it to them.
Over the next few minutes, we're going to walk you through the IRS' payment plans, how you can sign up for them and how you can avoid underpaying your taxes in future tax seasons.
But, before we get into that, we want to address the seemingly universal fear most taxpayers have of the IRS.
The IRS Isn't Out to Get You, So Act Like It
Assuming that you aren't purposely hiding large amounts of income, the IRS isn't out to get you. They want you to help them as much as they want to help you. Instead of fearing them, embrace the process of making payments on your outstanding taxes.
Eric Green, a partner and tax attorney at Green & Sklarz LLC, reminded us that the IRS tends to beef with people who are trying to cheat them but are happy to help taxpayers who show efforts to pay what they owe.
"The attitude has to be, 'Hello, IRS, this is my problem, but I want to make this right.' If you work aggressively to deal with it, you'll find that they're your partner in getting this resolved because they want to get it resolved, too," Eric told us.
"The people who have the problems are the ones who ignore their tax issues, and often you'll get someone on the phone who isn't as forgiving because they can see you're ducking them."
Who Can Qualify for the IRS Payment Plan?
As far as the IRS is concerned, there are two types of people who owe taxes: Those who owe more than $50,000 and those who owe less than $50,000.
For the purposes of this article, we're going to spend our time talking about the under-$50K group because it represents most taxpayers.
So, let's say you breeze through your TurboTax or Tax Slayer return and you find out you owe less than $50,000.
The IRS is going to give you several different options on how to pay that back depending on what you're able to pay and how you can pay it (more on that in a few minutes).
First, they want to know if you're up-to-date on your taxes. If you've failed to file returns in recent years, you have to make those returns current before you sign up for your payment plan.
Second, you have to be able to pay off what you owe in six years or less.
If you can pass those two markers, then you're eligible for a payment plan.
How to Apply for an IRS Payment Plan
The IRS gives you four different options for signing up for a payment plan: online, in-person, through the mail or over the phone.
Pro tip: "Installment Agreement" is the term the IRS uses for the contract you sign to enter a payment plan.
Applying Online
While you don't have anything to fear when you set up a payment plan, the IRS is well aware of their not-so-rosy reputation among taxpayers.
They know that the more unpleasant the customer experience, the less likely people will do things the right way.
So, they created an online application for payment plans. Here's how they explain why they've created the online process:
"This application allows a qualified taxpayer or authorized representative (Power of Attorney) the opportunity to avoid long telephone wait times or the need to visit or write to an IRS office to apply for an installment agreement."
So whether it's you setting up the payment plan or your tax professional doing it, all you have to do is go to the online payment-plan application page and click "Apply as Individual."
According to the IRS, you'll most likely get an instant decision as to whether or not you're approved for the online payment plan. If you are approved, you'll set up direct debits from your checking account.
Applying in Person
If applying online isn't your thing, you can walk into an IRS office near you and set up a payment plan in person at what are known as "Taxpayer Assistance Centers".
To figure out where your nearest taxpayer assistance center is, do a search with the IRS office locator tool. Enter your zip code and the search radius and you should get at least one result if you live near a major city.
Should your search come up empty, widen the search radius from the default of 10 miles to 50 miles.
Your result will give you the address and phone number of the office. If you want to set up an appointment by phone or find other offices in your state, just click on the Hours and Services or Make a Payment links.
You'll be taken to a page that shows every office in the state, as well as hours for each office and the phone numbers you'll need to schedule an appointment.
Applying Over the Phone
Now, let's say you aren't comfortable giving the IRS your personal information through their online payment plan application, and you don't have time to go to one of their taxpayer assistance offices. What do you do?
You can call the IRS at 1-800-829-1040 and speak with someone over the phone. This process isn't as intimidating as you think. Two years ago, my wife and I moved back to the United States after living and paying taxes in Spain.
Come tax time the following year, we found out we owed about $2,400 in taxes – I was pretty scared, at first. Our CPA told us we could set up a payment plan with the IRS, so that's what we did.
I called the IRS and spoke with a super friendly representative who walked me through all the details of the payment plan, did the application for me while we talked and verified that I was set up to make monthly payments.
My experience was very positive, and definitely the opposite of what most of us imagine a conversation with the IRS would be like.
Did I have to wait to get a representative on the line? Yes; I was on hold about 15 minutes. But, in my opinion, it was worth it.
I didn't have to jump back and forth between web pages to figure out what I needed to do. One person gave me all the info I wanted.
Remember what Eric Green said at the beginning of this article? It's really true; if you make the effort to pay what you owe, the IRS is helpful.
Applying by Mail
We won't spend too much time in this section because our guess is that most of you will choose the online or phone option.
If you choose to start a payment plan the old-fashioned way, you'll have to fill out IRS Form 9465 and send it to the IRS.
Payment Amounts, Options, and Fees
One of the big questions you probably have is, "How much will my payments be?"
The IRS will take a look at what you owe and set up a payment plan agreement that includes a minimum payment equal to what you owe divided by 72 (the number of months in six years). So, if you owe $7,200, your monthly payments will be $100.
You can make these payments a variety of ways, depending on whether or not you're approved to make online payments:
Direct debit from your checking account
Withholding on your paycheck
Paper check
Credit or debit card
Again, the method of payment you use depends on the choices the IRS gives you.
You also have the option of paying the entire balance 120 days from when you filed. If you can do this, you won't pay any fees, which leads us to our next section.
Fees
Setting up a payment plan isn't free, unfortunately. However, you can save money by making direct debit payments from your checking account:
Paying by check: $225
Paying with direct debit: $107
Online payment agreement: $149
Online payment agreement w/direct debit: $31
The IRS also offers a discounted fee if your yearly income falls below a certain level. If you qualify for this program, your fee is $43.
Here are the qualification brackets for a reduced fee for residents of Washington D.C. and the 48 contiguous states (doesn't include Alaska and Hawaii):
Family of 1: $29,700
Family of 2: $40,050
Family of 3: $50,400
Family of 4: $60,750
Family of 5: $71,100
Family of 6: $81,450
Family of 7: $91,825
Family of 8: $102,225
If you have a family bigger than eight, just add $10,400 for every additional person.
You'll have to fill out an application to qualify for a reduced fee. Head to the IRS' website and download Form 13844.
The Best Way for W-2 & Freelance Workers to Avoid Underpaying
As simple as the IRS payment plan is, it's still no fun being on the hook for tax payments because of accounting errors.
While we can't say for certain how to help every taxpayer avoid underpaying on their taxes, we can offer two general rules of thumb to help you stay in the black come tax season.
W-2 Workers: It's All About the W-4 Allowances
When you start a new job, your employer needs to know how much money they should withhold from your paycheck to cover your income taxes.
Your employer will know how much to take out based on how you fill out the W-4's "Personal Allowances Worksheet", which is a section where you answer questions with a 1 or 0. The more 1's you have, the fewer taxes your employer takes out.
Fewer taxes sounds good, right? Not quite. If you claim too many personal allowances (you get one for yourself, one for your spouse, one for your dependents, etc.), you might not pay enough taxes over the course of the year.
Our advice is the same as what the IRS advises: "Entering '-0-' may help you avoid having too little tax withheld." While that may ensure that you don't underpay, the high taxes you pay each paycheck could put your monthly budget in a jam.
If you want to know how many allowances you should claim, stop by TurboTax's W-4 Withholding Calculator. This tool helps you find the right amount of allowances based on your particular situation.
Pro tip: If you have big changes in your financial life, you can fill out your W-4 a claim fewer or more allowances.
Freelancers: Pay Your Estimated Taxes
If you've left the W-2 world and all your income comes from 1099 work, then the IRS requires you to pay estimated taxes every quarter.
Paying every three months has its advantages. You can adjust your tax payments if your income goes up or down over the course of the year. Also, the money you set aside from taxes is sent to the IRS every three months, which means there's a lower chance you'll use that money for non-tax purposes.
However, estimated taxes tend to intimidate new freelancers. As a result, 1099 workers may not pay the amount of taxes they need to. If you underpay, the IRS will assess you a penalty of $199 and you'll have a big tax bill.
Our advice? Know the estimated tax deadlines and get real familiar with IRS Form 1040-ES, the worksheet you'll use to calculate how much you'll have to pay for the quarter.
Related: Your Guide to Freelancer Taxes: 12 Expert Tips to Help Ease the Pain of Tax Season
Wrapping It Up: Don't Let IRS Payment Plans Intimidate You
It's never fun to realize you owe the IRS money because you didn't pay enough taxes during the year. However, most taxpayers will find that the IRS' system for paying off those taxes isn't as awful as they think it is.
You'll have to contact the IRS to set up a payment plan that will pay off your tax debt in equal payments over a period of 72 months. In order to get that payment plan, you'll have to fill out a Form 9463, also known as an installment agreement.
You can fill out this form online, by phone, in person or through the mail. Once your application has been accepted, you'll most likely have several ways you can pay your monthly payments.
Depending on your situation, you may pay directly from your checking account, or you could go to the IRS' payment page and use a debit or credit card.
And, remember, you'll be charged a fee of at least $31 for setting up your payment plan. You can save money on fees by making direct debit payments from your checking account.
If you want to learn more about tax season, head to the personal finance section of our website.
You'll find expert advice from tax professionals about common deductions taxpayers overlook, the dangers of tax refund advances, common mistakes taxpayers make on their tax returns, and the pros and cons of using tax software versus tax professionals.