Is the Chase Ultimate Rewards Program as Great as You Think It Is?
Chase Ultimate Rewards is part of a big marketing push for the Sapphire Reserve and Preferred cards, but it doesn't measure up for a flight from LAX to LGA.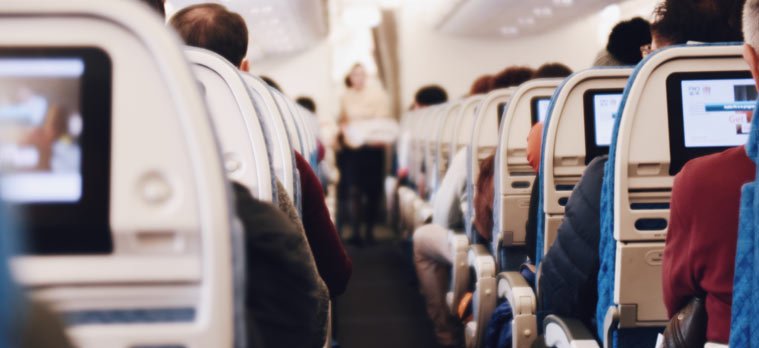 Hi. I'm J.R. and I own a Chase Sapphire Preferred card.
Every travel expert in the world tells me this card is amazing because it gives you 50,000 intro points if you spend $4,000 in the first three months, and, as if that wasn't enough, you can redeem those points in the Chase Ultimate Rewards (CUR) portal for a 25% bonus, or $625 cash value of those intro points.
I don't own the Chase Sapphire Reserve card, but if I did, I know that anytime I cash in my points through CUR, I'd get a 50% bonus. Since you get 100,000 intro points on the card if you meet the $4K spending requirement, experts say those 100,000 points are worth $1,500!
If you're dazzled by these crazy cash value estimations, you've got friends. Anyone interested in the latest and greatest travel cards has probably shed a tear of joy over the launch of the Sapphire Preferred and Sapphire Reserve.
However, my job as a personal finance writer at HighYa is to be direct and detailed, not dazzled. I want to help you make the best choice about your travel rewards credit card. So, I spent some time doing research on the Chase Ultimate Rewards program because I wanted to know a few things:
How do their flight prices and availability compare to Kayak.com?
How do their flight prices and availability compare to United's MileagePlus fares/points?
How do their flight prices and availability compare to Southwest's fares/points?
My thinking was that, if I could get a sense of the real value of the CUR redemption bonuses, then I could tell you with certainty whether or not the 50% and 25% bonuses were really as awesome as some sites like would lead you to believe.
What if I could get a better deal by transferring my points to United or Southwest rather than using Chase Ultimate Rewards? What if prices on Kayak were better than what was offered through CUR? These are the kinds of questions I wanted to answer.
If you aren't a Chase customer with a Sapphire card or Freedom card, then you can't access the CUR portal. Since I am a customer, I'm going to use my account to illustrate my research, using screen shots to give you clear proof of pricing and availability.
A Quick Overview of the Chase Ultimate Rewards Program
Before we dig into the numbers, I want to give you an idea of what you can do in the CUR portal. Basically, you can use your points to book travel, make deposits to frequent flyer/hotel loyalty programs, buy non-travel stuff or get cash back.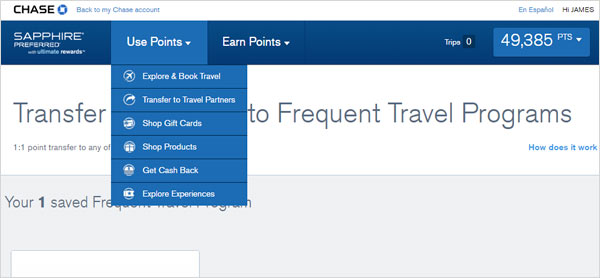 Booking travel and transferring points are really easy. Their booking engine is straightforward, showing you prices for flights in cash value and points.
Transferring points is just a matter of connecting your frequent flyer or hotel loyalty program, and clicking a few buttons.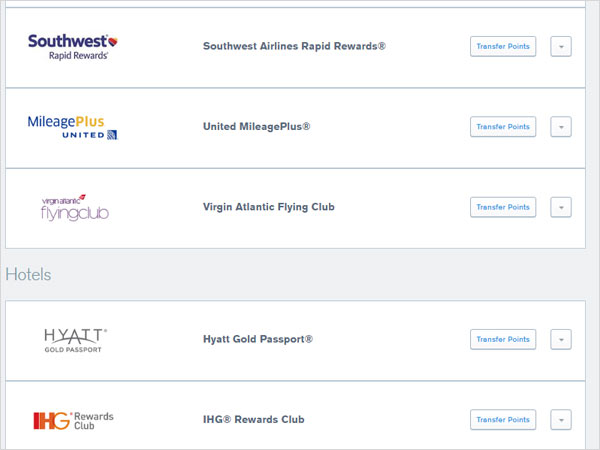 All in all, the CUR portal is a simple, effective way to use your points. Though simple, is it the best way to book flights with your points?
Booking Flights Through Chase Ultimate Rewards: A Beginner's Guide to Comparison Shopping
To figure out if the CUR bonus is actually worth it, I compared the portal points cash values to straight-up prices on Kayak and points prices through United and Southwest.
My template for flights will be a round-trip flight from Los Angeles to New York, one of the most popular routes in the United States. We searched fares 60 days in the future, which is right around the time frame that we recommend for finding the best fares.
I wrote down the cheapest fares and compared departure times, flight duration, layovers and cash/points value.
Here's what I found:
Chase Ultimate Rewards
Kayak.com
United MileagePlus
Southwest Rapid Rewards
LAX - LGA
United Airlines
Dep: 12:25 a.m.
Arr: 12:10 p.m.
Lay: 2h 31m
Flt Tm: 8h 45m
United Airlines
Dep: 12:25 a.m.
Arr: 12:10 p.m.
Lay: 2h 31m
Flt Tm: 8h 45m
Dep: 7:22 a.m.
Arr: 6:43 p.m.
Lay: 2h
Flt Tm: 8h 21m
Dep: 9:55 a.m.
Arr: 7:25 p.m.
Lay: 1h 55m
Flt Tm: 6h 30m
LGA - LAX
Dep: 8:56 a.m.
Arr: 3:34 p.m.
Lay: 2h 35m
Flt Tm: 9h 38m
Dep: 8:56 a.m.
Arr: 3:34 p.m.
Lay: 2h 35m
Flt Tm: 9h 38m
Dep: 3:30 p.m.
Arr: 8:55 p.m.
Lay: 32m
Flt Tm: 8h 25m
Dep: 2:15 p.m.
Arr: 7:00 p.m.
Lay: 45m
Flt Tm: 7h 45m
Cost
Cash: $288.20
Pref Pts: 23,056
Rsrv Pts: 18,800
Cash: $289
Cash: $288.20
Points: 25,000
Cash: $294
Points: 16,660
Based on my observations, it looks like Chase is using United's native search engine to generate fares for its Ultimate Rewards portal. Kayak is doing the same. This explains why prices are equal for all three sites.
Chase Ultimate Rewards showed flights with American Airlines, but those fares weren't as low as the cheapest United fare.
Here's a breakdown of how many points the flight would cost using CUR with the Preferred and Reserve, and the points cost for United MileagePlus and Southwest RapidRewards:
Southwest Rapid Rewards: 16,660 points
Chase Sapphire Reserve: 18,800 points
Chase Sapphire Preferred: 23,056 points
United MileagePlus: 25,000 points
At face value, Southwest offers the cheapest points flights, but there's a lot more involved here than points.
Best Departure Times, Flight Duration and Layovers: Southwest
One of the things I've come to realize is that the cheapest flights on a route aren't always the best flights. You're usually stuck with the leftovers – red eyes, long layovers, etc.
Southwest's flights, on the other hand, depart at reasonable times: 9:55 a.m. to LGA and 2:15 p.m. to LAX. Those are the kind of departure times that can make a traveler's day; no before-dawn trips to the airport and day-long spells of feeling groggy and out-of-whack.
The cheapest flight option through MileagePlus (there were several) also gave a fairly reasonable departure time to LGA – 7:22 a.m. – as well as a nice departure time on the way home to LAX, 2:15 p.m.
However, CUR and Kayak offer travelers the dreaded red-eye flight as the cheapest option.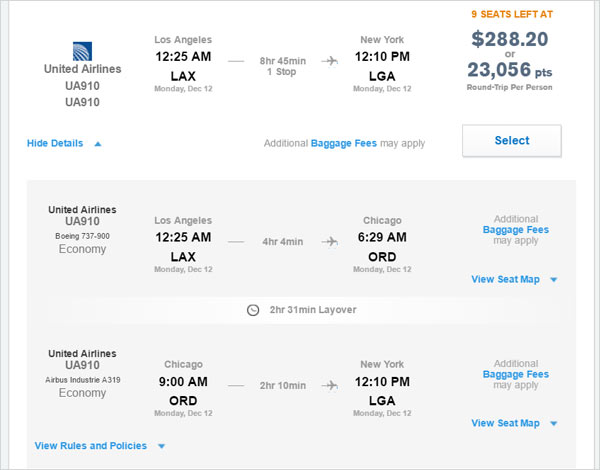 Flight departure times aren't the only thing to keep in mind here, though. Total flight time and layover times are also important, as no traveler wants to be stuck at an airport for two hours as they're cursing the airline gods for their red eye. Here's a breakdown of round-trip flight and layover times:
Southwest: 14 hours 15 minutes of flight time, 2 hours 40 minutes of layovers
United MileagePlus: 16 hours 46 minutes of flight time, 2 hours 32 minutes of layovers
Kayak and CUR: 18 hours 23 minutes of flight time, 5 hours 6 minutes of layovers
At this point, you have to ask yourself if you're willing to spend more time in the air and at airports than you would roaming around New York or relaxing in your hotel or Airbnb rental.
In my opinion, Southwest's flights are appealing enough to make us want to skip the Chase Ultimate Rewards portal and transfer our points to the Southwest Rapid Rewards program.
Comparing CUR to Southwest is an easy task, but comparing CUR to MileagePlus takes a bit more forethought.
The CUR flight will cost you 1,944 less points, but you're spending twice as much time in layovers. Is it worth it to you to make quick transitions through the airport? If so, you might want to book the Mileage Plus flight.
Flight Options: MileagePlus
As I researched CUR flights, I discovered something interesting. Once I locked in my LAX-LGA flight, I had four options for a return flight. Only one of those options got me the cheapest fare (23,056), while two options cost 23,416 and the fourth option bumped the price up to 27,176 points.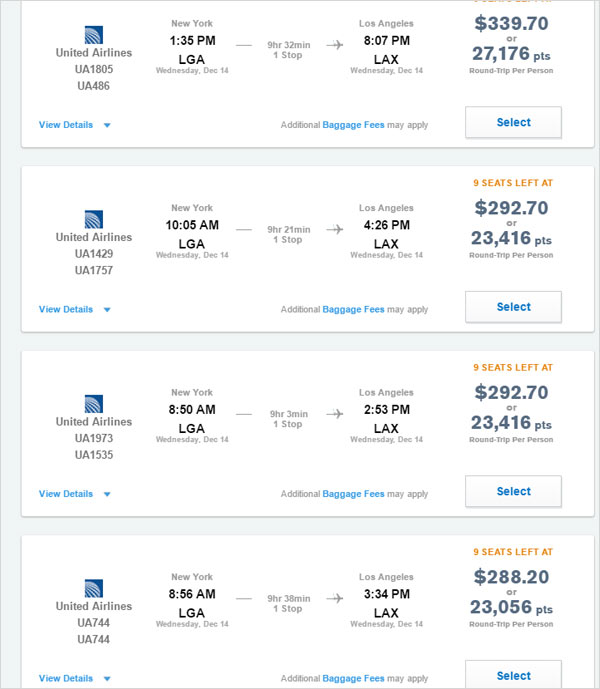 Meanwhile, MileagePlus was showing at least 46 return flights that would keep my total cost at 25,000 points. Unfortunately, 36 of those flights were 11 hours or longer, and, for me, that's just too long a journey on the way back home. Ten flights were less than 11 hours, with six flights taking less than 10 hours.
Out of these 10 flights I chose the 3:30 flight. It was a full hour shorter than three of the four CUR journeys and about half an hour shorter than the most expensive CUR flight.
My opinion? The CUR flights are only worth it if you book with a Chase Sapphire Reserve card, because the limited options in the CUR portal aren't worth the roughly 2,000 points I'd save with my Sapphire Preferred card.
That being said, the Sapphire Reserve flight still isn't as cheap as the Southwest flight and its a total of four hours longer.
Taking Perks Into Account: United vs. Southwest
The final piece in this decision is perks. The numbers say that Chase Ultimate Rewards members should transfer their points to Southwest if they're looking for cheap flights that have great departure times and short flight durations.
However, there are other things travelers like to take into consideration: seat spacing, baggage fees and in-flight amenities.
Seat Spacing: Pretty Much a Tie
The distance between the headrest of one airline seat and the headrest of the seat in front is called "pitch", and knowing pitch is a great way to judge how comfortable you'll be on a flight. Seat width also dictates comfort, as does how far back you can recline.
To know exactly what kind of pitch, width and recline you'd deal with during a CUR flight, we used United's plane data to determine the spacing on each leg of the journey:
LAX – ORD: Boeing 737-900 - 31" pitch, 16-17" width, 3" recline
ORD – LGA: Airbus A319 - 30" pitch, 17.7" width, 3" recline
LGA – DEN: Airbus A320-100/200 - 30" pitch, 17" width, 3" recline
DEN – LAX: Boeing 737-800 - 30" pitch, 16.3-17.3" width, 2" recline
Here are the numbers for the Southwest flight:
LAX – LGA: Boeing 737-700 - 31" pitch, 17" width, 2" recline
LGA – STL: Boeing 737-700 - 31" pitch, 17" width, 2" recline
STL – LAX: Boeing 737-800 - 32-33" pitch, 17" width, recline unknown
It may be hard to believe that Southwest, a budget carrier, actually gives us more space between seats than United. Seat width is up in the air, so to speak because it's hard to tell from United's website exactly how wide their seats are. In some cases, they could be wider than Southwest's.
United has the advantage of an extra inch of incline on three of the four legs of my hypothetical flight.
I want to say that every inch counts, but when we're talking a difference of one inch – or a third of an inch, in some cases – I don't think I can say that one flight's spacing is better. For this reason, I don't think seat sizes and comfort should sway you from United or Southwest – it's a tie.
Baggage Fees: Southwest
If seat spacing was a matter of inches, the comparison between Southwest and United's baggage fees is a matter of miles. You get two free bags with Southwest, while United charges $25 for the first bag and $35 for the second.
If I'm taking one bag with me on my round tripper from LAX to LGA, that's going to cost me $50. So, though flying United via a CUR Sapphire Reserve booking may only cost around 18,000 points, I'm going to have to pay $50 for luggage, which, hypothetically, adds up to 5,000 points.
In-Flight Amenities: United
United takes the crown in this category for one main reason: three of the four legs of my hypothetical flight included seatback entertainment, while none of Southwest's flights do. This wouldn't be a problem if I was flying from Los Angeles to San Diego, but this is a cross-country flight and entertainment is necessary.
That being said, Southwest does offer free TV shows and $5 movies through a wireless in-flight entertainment portal. The Points Guy's Nick Ellis tested out the entertainment service on a Southwest flight from Newark to Las Vegas, saying it "worked well, and the interface was intuitive and easy to use."
I think this is a great perk, but can be annoying since you have to take up valuable space to open your laptop, whereas a seatback screen is much more efficient. However, you could make life easier for yourself by using a tablet instead of a laptop.
As for what you get to eat on your flight, both United and Southwest offer basic snacks, but you'll have to pay for anything above peanuts, pretzels, juice, water, coffee and soda. United is the better airline for food items but Southwest is the choice for liquor, beer, and wine.
In fact, their in-flight menu includes a nifty little cocktail menu with 12 different drinks for $5, essentially pairing their $5 booze with various free beverages. In addition to happy hour, the carrier offers one free cocktail per passenger on Sept. 20, Oct. 31 and Nov. 24.
Conclusions: Is It Worth It to Book a Flight Through Chase Ultimate Rewards?
As a Chase Sapphire Preferred card owner, I've got the ability to book flights through the Chase Ultimate Rewards portal with a complimentary 25% points bonus. Chase Sapphire Reserve owners get a 50% bonus, and this perk is usually at the forefront of marketing for the card.
Travel experts would lead you to believe that, for example, the Chase Sapphire Reserve's 100,000 points are an incredible deal because they're worth $1,500 through the Chase Ultimate Rewards portal.
But after doing some of my own research on flights from Los Angeles to New York, I don't think the CUR bonus has any better value than Southwest. Southwest flights cost fewer points, offer better departure times and waste less time on layovers. Your first two bags are free, you get in-flight entertainment and $5 beer, wine and liquor.
In my opinion, Chase cardholders are much better off choosing to transfer their CUR points to Southwest's Rapid Rewards to book a flight from LAX to LGA.
The tough part about all of this is that I can't definitively say that Rapid Rewards points are better than CUR-redeemed points on every flight in the country – that's totally impossible to know.
However, you can take my methodology and apply it to your upcoming flights. Simply open up CUR in your browser and search your flight. Minimize it so you can fit a new window side-by-side with the CUR window, then search the same flight on Southwest.com.
You'll be able to tell what the best deal is in less than 15 minutes, and I'm willing to bet Southwest will get you where you want to go cheaper than redeeming your points through the Chase Ultimate Rewards portal.
If, after reading this article, you want to sign up for the Chase Sapphire Preferred or Sapphire Reserve card, read the reviews we wrote about each of these cards.
We cover what the card offers, what its fees and penalties are, what other people are saying about it and then, we conclude with our final thoughts on whether or not the card is right for you.