7 Legitimate Work-From-Home Jobs That Can Put Extra Money in Your Pocket
Do you want to make extra money or supplement your current income without ever leaving home? We've provided leads for legitimate work-from-home job opportunities.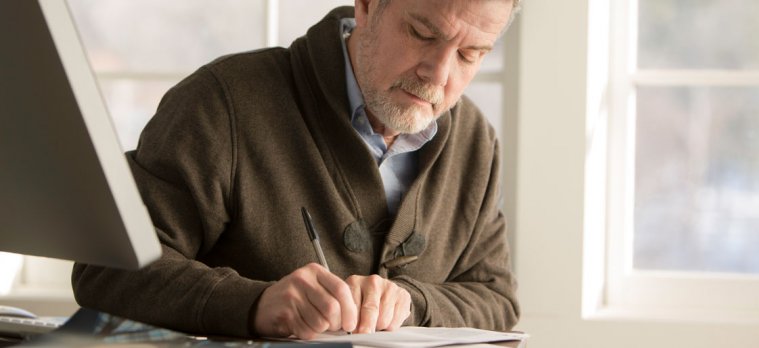 Working from home can have wonderful perks.
Aside from making your own schedule and being your own boss, you can earn extra money if you're short on bills, or supplement your current income with a side gig or two.
But how can you tell the difference between a legitimate and non-legitimate work-from-home job opportunity? And how much do legit jobs like this pay?
Unfortunately, scam artists are out there targeting victims who are genuinely looking for jobs that involve working from home. But on the flip-side, legit jobs make it possible to put money right in your pocket.
At Highya, we strive to provide you with the best information possible so you can make the right decision while seeking a job that involves working from home.
This article offers leads on legitimate work that you can do at home, as well as red flags that could point to a scam.
We've also included advice from an expert about the pros and cons of working from home, and the ideal characteristics a person should have for work of this nature.
Let's begin by taking a look at some legit jobs that can you can perform in the comfort of your home, and how much money you can potentially make.
Legitimate Work-From-Home Jobs – And What They Pay
1. Serve Jury Duty Online
While jury duty is required for all Americans, it's also a way to make money from home. The American Association of Retired Persons suggests this virtual opportunity for seniors, but it's available to anyone over the age of 18.
OnlineVerdict.com
Qualified online jurors are being sought by OnlineVerdict.com, which pays between $20 and $60 per case. Everything is done online, including choosing the cases you want, reviewing cases at your convenience and providing feedback to lawyers.
The time commitment varies, ranging from 20 minutes to an hour, depending on each case.
eJury.com
Similar jobs can be found at eJury.com, which pays $5 to $10 depending on the duration of the case. Online participants give lawyers a chance to pre-try cases before they go to a courthouse trial.
Those who take on this job will provide feedback to lawyers so they can streamline their arguments.
JuryTest.net
Jurors are also needed by JuryTest.net, which pays between $5 and $50 per case. This job also involves reviewing cases and providing feedback to attorneys.
2. Virtual Teacher
Are you passionate about physics, finance, nursing or economics? Are you an expert on a particular topic who enjoys sharing knowledge with others?
If so, an online tutoring job might be a good fit.
At Chegg Tutors, top earners have the potential to make $1,000 a month. This business has been accredited by the Better Business Bureau since 2008.
After creating an account, Chegg Tutors virtually connects tutors with students who communicate entirely online.
3. Writing, Editing, Proofreading
Are you a pro with spelling, grammar and sentence structure? Do you cringe when you see typos or mistakes in magazines, newsletters or web copy? If so, there are some remote opportunities for writers, editors, and proofreaders.
JournalismJobs.com
JournalismJobs.com allows you to upload your resume and view work-from-home jobs through a refined search.
Employers seeking freelancers for remote and telecommuting gigs will list the job description and include their company website so you can assess if the position is right for you.
Some employers do not indicate the salary paid, and others are willing to negotiate, so communication will be required to determine what you'll make.
However, other employers provide a general scale of potential earnings. For instance, a recent job posting seeking writers for a travel website paid between $25 and $100 per post.
Upwork.com
Upwork.com connects freelancers with jobs including writing, proofreading, editing, transcription and more. Once you establish an online profile, you set your hourly rate, and employers will connect with you if they think you're a good fit.
You can also explore a wide range of available jobs, and "submit a proposal" once you find work that interests you.
Some work is paid per project at a fee established by the employer based on their budget. For instance, a recent job that involved proofreading a two-page document paid $10. Another employer seeking a commercial fiction developmental editor set the estimated budget at $450.
Upwork.com charges a 20 percent fee for whatever earnings you make, so keep that in mind.
4. Answer Surveys, Watch Videos
If you enjoy answering surveys or giving your opinion about videos you watch, you could make money from home online.
FusionCash.net, a company accredited with the Better Business Bureau since 2009, offers a $5 sign-up bonus for those who register for a free account online.
This site offers money-making opportunities through clicking on websites, completing surveys, viewing videos and other tasks, giving you the freedom to pick and choose the gigs that interest you.
The earning potential depends on your output of volume.
For instance, fans of The Walking Dead can earn 5 cents for completing a quiz and sharing the results on social media. Another 5-cent gig involves viewing a slideshow about beauty tips and makeup tricks and sharing the slideshow on social media.
"Paid to click" opportunities pay 15 cents for visiting four websites and clicking on a sponsor's advertisement.
Bonuses are also offered, including the potential to earn $1 every time a referral confirms their email address, and $2 when a referral completes a "paid to sign up" offer.
See Also: Online Surveys: How to Determine Scams from Legitimate Opportunities
5. Virtual Office Temps
Blog and news content editors and medical transcriptionists are among the many remote opportunities offered through virtualassistantjobs.com.
Once you register for free online, you can view a variety of virtual jobs and what they pay.
For instance, customer sales professionals make $12.75 an hour, receptionists earn $13 per hour, and assistants in the field of real estate can earn $17 an hour.
Candidates are also being sought for word processing, bookkeeping, medical billing and website management.
6. Driver
Do you enjoy driving and meeting new people? Uber and Lyft will pay you to drive passengers from point A to point B.
While driving jobs like these require leaving your home to transport riders, you can be your own boss.
That means making your schedule and working as little or as much as you want, depending on how much money you want to make. In other perks, pay is weekly and deposited directly into your bank account.
You must be at least 21 years old and have at least one year of driving experience to fit the requirements.
You must have a smartphone and a car to work for either company. Once you download the Uber or Lyft app, passengers can connect with you 24-7. You pick and choose the passengers you want to transport with a simple click.
The fares are based on the distance of the drive, how long it took, and the location of the drive.
Uber, for instance, pays 15 cents per minute and 90 cents per mile to drivers in Los Angeles, and 20 cents per minute and $1.24 per mile in cities like Boston.
On the Lyft website, you can see your money-making potential by entering the number of hours you want to work per week, and the city you prefer to drive in.
For instance, if you want to work 10 hours a week driving passengers in New York, you could make up to $350.
If driving people around all day isn't a good fit for your personality, point-to-point delivery company Roadie may work out better.
Like Uber and Lyft, Roadie is available for iOS and Android.
Drivers are paid a set amount to deliver packages on routes they are, in theory, already driving, like to and from work or from one destination to another on a long road trip.
Local deliveries typically start around $12 and some long-distance routes, depending on the size of the item and the distance traveled, pay as much as $300.
An example of a good way to use Roadie is when you're planning a road trip. You can enter your route into the Roadie app and get notifications of gigs along the way.
7. Write Captions for the Hearing Impaired
Most of us are familiar with closed captions – also known as subtitles – that appear on movie and television screens so the hearing impaired can read the dialogue in real time.
Rev.com offers remote jobs that involve watching a commercial, tutorial or video, typing the words you hear, and syncing the words to the dialogue on the screen.
Once you register online for free, Rev.com provides you with a downloadable captioning program and a detailed tutorial on how to use it. After you get the gist, you are required to complete three captioning tests before you can pursue gigs.
Those who pass the test receive access to a wide variety of captioning jobs. These can range from a two-minute cooking commercial to a 20-minute children's cartoon.
The pay ranges from 40 to 75 cents per video minute captioned, which is paid weekly through PayPal. Top monthly earners have been said to make up to $1,570 a month.
Keep in mind that the accuracy requirements for Rev.com are super strict. You are graded on every project you caption – including syncing – and must maintain a certain score to remain a captioner.
In other words, if you make too many mistakes within a given period, you will be removed from the system.
Six Red Flags Associated with Work-From-Home Jobs
Many scams try to attract you with a work-from-home slogan, according to Cindy Lewis, director of career services at California Lutheran University in Southern California.
For the past 15 years, Lewis has given presentations and counseled people on career-related topics, including work-from-home job opportunities.
Some of these jobs might make claims like: "work from home and earn loads of money."
"Most likely it is a commission-only job that requires calling many prospects daily or going door to door selling something," Lewis noted. "So if it sounds too good to be true, it probably is."
According to the Better Business Bureau, more than 85 percent of people utilize the internet for their job search. While the internet can easily connect us to potential jobs with a few quick clicks, this online method is also an easy way for scammers to victimize job seekers.
To help alleviate the number of these victims, the Better Business Bureau suggests looking out for six common red flags while looking for jobs online, including work-at-home opportunities.
1. E-mails from Employer Contain Grammar and Spelling Errors
If you notice misspelled words or poor grammar in your online communication with a potential employer, it's most likely a scam.
That's because the majority of fraud committed online is caused by scammers who don't live in the United States and don't speak English as their primary language.
2. There's a "Problem" with Your Account on Career Sites
Many of us looking for a job online are familiar with sites like Indeed.com, Monster.com, and Careerbuilder.com. Some of us have taken steps to register for these sites so we can receive email updates about jobs available.
While some online sites are legit, take caution if you're told there's a "problem" with your account, or if you're asked to install the latest software by clicking on a hyperlink. A scam like this, if successful, will infect your computer with a virus if you click on that link.
3. You're Asked to Provide Your Social Security Number or Bank Account
If you've been asked to provide personal details like this, it's a good chance it's a scammer attempting to hack your information. Never provide such details over the phone or email.
4. You're Told You'll Strike It Rich Working from Home
Yes, there are legitimate work-from-home jobs, but scammers target people like seniors, students and disabled individuals who hope to make money from home.
The Better Business Bureau invites job hunters to research the company first at bbb.org.
5. You're Asked to Pay Money or Wire Funds
Some fees might be associated with certain jobs, like purchasing a uniform, but a work-from-home job shouldn't require money up front.
The Better Business Bureau noted a scam that involved a cleaning job in which victims were told to pay for a background check. These victims, who shelled out a $64.50 fee, never heard from the employer again.
Along the same lines, if you are asked to wire money through methods like the Western Union – or provide a prepaid debit card – the job is most likely not legit.
6. Perks Are Too Good to Be True
The Better Business Bureau agrees with Lewis' advice: If the job sounds too good to be true, it probably is.
They tell you that you'll receive an excellent salary and benefits, even if you have little experience for the position. Scammers will lure victims by telling them these perks exist – when they don't.
Pros and Cons of Work-At-Home Jobs
According to Lewis, there are several benefits of working from home, including avoiding stressful traffic and not having to "dress up" for work. Employees who work remotely can also save money on gas because they don't have to commute.
"Some people also like the fact they can work whatever hours they have energy, as long as the job is done," Lewis said.
A potential con is that some entry-level work might be viewed as a dead-end job that won't lead to any career.
Additionally, it may be difficult to get promoted or receive raises if you are not visible.
"Some employees in your area might even feel jealous of your situation and try to sabotage you because they know you are out of the loop with office politics," Lewis said. "This could be a pro or a con depending on the person and each situation."
Although many people want to work at home, most positions do not allow for a full, work-at-home schedule, she noted.
"Usually, you would have to work for some time before the employer knows you and trusts you to work in such an independent way," Lewis said.
Ideal Qualities to Work from Home
A self-motivated, organized person who takes the initiative to get work done is ideal to work a job from home.
Sometimes, top performers can work from home because they produce and may ask their employer for this arrangement. Or, a person might have a health issue where traveling to work is hard, but doing the work is not.
For instance, "I often see graphic designers or marketing consultants who can arrange work from home schedules due to work being computer-based with a few meetings to attend here or there," Lewis said.
Factors to Contemplate When Considering Work-From-Home Jobs
Do you have the resources to do the work well, like a home computer with reliable internet connection? Are you comfortable with potential isolation and not interacting with others?
According to Lewis, these are important aspects to consider before you take on a stay-at-home job.
You might be the type of person who feeds off of others' motivation and likes teamwork.
"So being at home might be less stimulating, especially if you are an extravert and like being around others," Lewis said.
Studies show that those who work from home tend to work longer hours, and can be very loyal to their employer.
On the flip side, "this can become a stressor when the person does not know when to unplug and live in their personal life for a balance," Lewis said.
Time to Recap: Legitimate Work-From-Home Opportunities Exist – But Be Aware of Scams and Consider the Pros and Cons
There are numerous jobs for those who wish to work from the comfort of home.
These positions include serving jury duty online, working as a virtual teacher, or writing captions for the hearing impaired.
But before you invest yourself, be mindful of scammers who are targeting victims seeking work-from-home opportunities.
Red flags to look out for include being asked to wire money to the employer or hearing perks about the job that seem too good to be true.
Additionally, consider the pros and cons of working from home, and contemplate factors that come along with work of this nature.
Working from home can be isolating without regular interaction with others.
However, major pros include the ability to be your own boss and make extra money if you're short on bills or want to supplement your current income.