Mediterranean Diet: A Comprehensive Beginner's Guide
Want to try the Mediterranean diet? Read what experts have to say about the food groups involved, sample menus, and how this diet can cause a significant reduction in cardiovascular disease.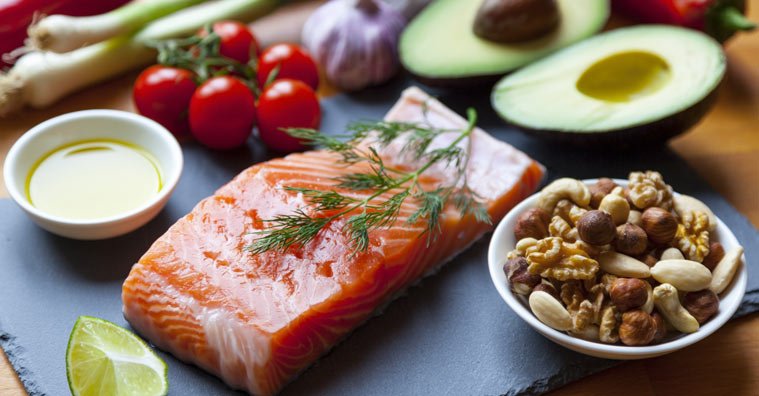 The Mediterranean diet, which originated from countries around the Mediterranean sea, has numerous health benefits, including a huge reduction in cardiovascular disease, according to scientific studies.
This guide offers a comprehensive look at the Mediterranean diet, especially for beginners who want to incorporate this meal plan into their daily lives.
We'll cover the benefits of the Mediterranean diet, food groups on this meal plan, sample menus, and ways to get started.
We've interviewed four top experts for this subject, including a cardiologist, a registered dietician with a master's degree in nutrition, a medical director of cardiology, and a Medical Doctor who is a pediatrician, infectious disease physician, and integrative medicine specialist.
In This Guide:
What Is a Mediterranean Diet?
The term "Mediterranean" came from countries around the Mediterranean Sea, such as Italy and Greece, where people were discovered to have less cardiovascular disease compared to Americans by researchers, said Dr. Harry Balian, a cardiologist in Southern California who is affiliated with multiple hospitals, including Glendale Adventist Medical Center and Glendale Memorial Hospital and Health Center.
"The researchers believed that such phenomenon is associated with their healthy diet," Dr. Balian said.
The Mediterranean diet is a dietary pattern discovered with the Seven Country Study by Ancel Keys between 1958 and 1970, when it was observed that there was a very low prevalence of cardiovascular disease in Greece, said Dr. Martha E. Rivera, a pediatrician, infectious disease physician, and integrative medicine specialist at Adventist Health White Memorial in Los Angeles.
"They had tremendous health and vigor," said Dr. Rivera, adding that this way of eating is also found in regions including Southern Italy and Southern Spain.
"The pattern is rich in fruits, vegetables, legumes, nuts, seeds, whole grains, and fish," said Dr. Rivera, noting that red meat is sparse. Additionally, this diet contains moderate amounts of low-fat dairy and red wine – in moderation – with olive oil and nuts as the primary dietary fats.
"The diet contrasts from the American diet, which consists of refined carbohydrates, sugars, and red meat, with little consumption of vegetables and fruits, fruits and whole grains," Dr. Rivera added.
Maren Stein, a registered dietician with a master's degree in nutrition who works at Adventist Health Simi Valley Hospital in Southern California, agreed that this diet mainly consists of fruits and vegetables, nuts, plant-based oils such as olive oil, omega-3 rich fish like salmon, and healthy grains.
"Moderate amounts of chicken, eggs, and dairy are included, while red meats and sweets are consumed sparingly," Stein said.
Scientific Studies of the Mediterranean Diet: Does It Work?
The PREDIMED study, which compared a low-fat diet against the Mediterranean diet supplemented with olive oil and nuts, showed a significant reduction in cardiovascular disease events in the Mediterranean diet arms, Dr. Balian said.
Dr. Rivera is also familiar with the PREDIMED study, which showed that patients who were more adherent to this diet by just two of the component items significantly reduced their rates of cardiovascular disease and its associated mortality.
"Researchers found a positive effect on the inflammatory markers in the blood tests of subjects," Dr. Rivera explained. "Multiple studies and a recent meta-analysis have demonstrated the anti-inflammatory effects of this diet by measuring serum inflammatory markers and measures of endothelial function."
Stein noted a meta-analysis conducted in 2008, which included 12 studies with more than1.5 million subjects.
"It showed that the Mediterranean diet was significantly associated with lower risk of overall death and occurrences of chronic diseases such as cancer, Parkinson's and Alzheimer's," Stein said.
Dr. Lawrence R. O'Connor, medical director of cardiology at Dignity Health Glendale Memorial in Southern California, said a number of studies in the past few years demonstrate that following a Mediterranean diet is associated with 5 to 7 extra years of longevity.
"Walking 30 minutes, five days a week adds another 4 to 5 years," Dr. O'Connor said. "Virtually anybody can follow a Mediterranean diet and when coupled with a walking program it is called a Mediterranean lifestyle."
» For Further Reading: How Walking 30 Minutes a Day Can Benefit Your Health in a Big Way
Mediterranean Diet Benefits
According to Dr. Balian, the Mediterranean diet has been shown to reduce the burden, or even prevent the development, of cardiovascular disease.
It is also known to improve surrogates of cardiovascular disease such as waist-to-hip ratio, lipids, and markers of inflammation, as well as primary cardiovascular disease outcomes such as death and events in both observational and randomized controlled trial data, Dr. Balian noted.
» For Further Reading: Anti-Inflammatory Diet: A Comprehensive Beginner's Guide
"Other studies have shown a reduction of monocytes, inflammatory markers and beneficial modulation of gene expression involved in LDL-oxidation," Dr. Balian said. "It also shows to have beneficial effects regarding the metabolic syndrome and diabetes compared to low-fat diets."
Other benefits of the Mediterranean diet include increased fiber intake from eating a variety of fruits, vegetables, and whole grains, Stein said.
"Increase in fiber can help with GI health by promoting regularity as well as help control diabetes by stabilizing blood glucose levels," Stein explained. "Another benefit to the diet is the focus on eating fresh, whole foods which increase the intake of vitamins, minerals, phytonutrients, and antioxidants in the diet to promote overall health."
The Mediterranean diet can also help promote weight loss, which we address in the following section.
Mediterranean Diet and Weight Loss
This diet replaces butter with olive oil and nuts which can help with weight loss, Dr. Balian said.
"However, there is limited direction on a set quantity of each type of food," he said. "Calorie counting, and tracking of food source while consuming the Mediterranean diet, will maximize the benefit of weight loss."
According to Stein, this diet helps with weight loss because its main focus is on fiber-rich fruits, vegetables, and whole grains.
"These foods are lower in calories as compared to other food groups and the fiber in the food helps create a feeling of fullness so less food is ultimately eaten," Stein said.
Possible Side Effects of the Mediterranean Diet
With the high fat intake, exercise is necessary when consuming a Mediterranean diet – or a patient might experience weight gain, Dr. Balian noted. He added that this diet can be costly given the high intake of fish and olive oil.
According to Dr. Rivera, the most common side effects of the Mediterranean diet are positive, including increased longevity, a healthier heart, and giving the body high-levels of anti-oxidants, which help with anti-aging. This diet also contains anti-inflammatory properties that can help fight autoimmune disease and is high in fiber for a healthy colon.
Stein agreed that "there are no negative side effects associated with this diet."
Who Is the Mediterranean Diet Good For?
Anyone who is interested in eating healthier and improving their overall health is considered ideal for the Mediterranean diet, Stein said.
According to Dr. Rivera, an ideal person for this diet would be someone seeking an anti-inflammatory pattern of eating who can eat all the food groups listed on the diet.
"Preferred would be eating local, sustainable, organic foods with fresh fish," Dr. Rivera advised. "The person would exercise and have a good connection with others much like the population studied at the time of Ancel Keys."
Dr. Balian added that "it is best suitable for someone looking for a lifestyle change, rather than simply reducing the calorie consumption."
Who Should Avoid the Mediterranean Diet?
The only contradiction to a Mediterranean diet would be that rare person who is allergic to fish, Dr. O'Connor said.
A person who cannot tolerate dairy might have to modify the pattern of eating by drinking nut-based milk and taking a probiotic, Dr. Rivera advised.
"A vegan would possibly have to supplement to get a good source of omega 3 as this comes from animal products," Dr. Rivera said. "A vegetarian may be able to mix legumes with eggs to make a complete protein to avoid a nutrient deficiency. Someone with cancer would benefit if cleared by their health care provider in eating fresh fruits and produce if on specific chemotherapeutics."
» For Further Reading: Guide to Omega-3 Supplements
Stein said people who have allergies to seafood may want to avoid that aspect of the diet, "but the diet can be modified in many ways so all people can follow it."
Mediterranean Diet Food List
According to Dr. Balian, these foods include:
Vegetables
Fruits
Nuts
Seeds
Legumes
Potatoes
Whole grains
Breads
Herb
Spices
Fish
Seafood
Extra virgin olive oil
"You may consume poultry, egg, cheese and yogurt in moderations, and eat less red meat," Dr. Balian advised.
Stein said the diet consists of a variety of fruits and vegetables, whole grains like whole wheat pasta and brown rice, and legumes like beans, chickpeas, and lentils, and nuts.
"Animal-based protein sources mainly come from fish and seafood, eggs, and diary like yogurt and cheese," Stein said. "Olive oil is a healthy source of fat in the diet. And having a moderate amount of red wine – one glass a day – can be included."
Dr. O'Connor teaches his patients that a Mediterranean diet can also be called the "8F" diet:
Fish
Fowl
Filet or top sirloin
Fruits
Fresh vegetables
Flask of olive oil
Flask of red wine
Fistful of mixed nuts
"Women should not consume more than one glass of red wine daily and men not more than two," Dr. O'Connor added. "In patients who prefer not to drink red wine, they may substitute red grapes or red grape juice."
» For Further Reading: How to Eat Healthy on a Tight Budget
When taking on the Mediterranean diet, it's also important to know what foods to avoid, which is briefly covered in the next section.
Foods to Avoid on the Mediterranean Diet
According to Stein, no foods have to be avoided, "however red meat is not a common part of the diet and should be eaten sparingly. Also, as with most healthy eating patterns, limiting the amount of sweets and processed food items can be helpful in maintaining a healthy weight."
Dr. Balian recommends avoiding sugar-sweetened beverages, added sugars, processed meat, refined grains, refined oils and other highly processed food.
How to Get Started with the Mediterranean Diet
If a person wants to start on the Mediterranean plan, there are many apps available and plan accessible through the internet, Dr. Rivera advised. "I found one with recipes that was useful, www.mediterraneanbook.com, with weekly Mediterranean diet meal plans and a newsletter. It lists portions and recipes."
As with any change in diet, the easiest way to get started is by making small changes from the way a person usually eats, Stein said.
"Focus on one goal at a time and once that becomes a habit, incorporate another goal," Stein recommended. "For example, if a person tends to eat out at restaurants often, their first goal could be to cook more meals at home. To achieve that goal, the person should plan their meals out first and then go grocery shopping for those meals. This can ensure that the person will meet the goal."
Our experts have offered the following sample menus to give you an idea of how this diet plan works.
Mediterranean Diet Sample Menus
Dr. Rivera offered the following examples for three days of Mediterranean meals.
Day 1:
Breakfast: omelet with veggies, tomatoes, and onions, a piece of fruit
Lunch: Greek yogurt with strawberries, oats, and nuts
Dinner: Grilled lamb, salad, baked potato and glass of red wine
Day 2:
Breakfast: Oatmeal with raisins
Lunch: Tuna salad, dressed in olive oil, a piece of fruit
Dinner: Mediterranean lasagna with olives and salad
Day 3:
Breakfast: Eggs and veggies fried in olive oil
Lunch: Soup with lentils, salad, a piece of fruit
Dinner: Grilled fish with vegetables and quinoa, fruit, a glass of wine
In other advice, Stein offered a day's worth of meals that align with the Mediterranean diet:
Breakfast: Greek yogurt parfait with fresh fruit and almonds; or a vegetable omelet with spinach, onions, peppers, and feta cheese, with fresh fruit and whole-wheat toast on the side.

Lunch: Spinach salad with chicken breast or shrimp with vegetables. and an olive oil and vinegar dressing.

Dinner: Grilled salmon with a whole grain, like quinoa or brown rice, and roasted vegetables on the side. Snacks can include fruit, nuts, and cheese.
Dr. Balian suggested the following sample meal from Eatingwell.com, which offers specifics about the calorie count:
Breakfast (297 calories): Oatmeal with Fruit & Nuts
1/2 cup oatmeal cooked in 1/2 cup skim milk and 1/2 cup water
1/2 medium apple, diced
1 Tbsp. chopped walnuts
Top oatmeal with apple, walnuts and a pinch of cinnamon.
A.M. Snack (47 calories): Apple
Lunch (320 calories): Green Salad with Spiced Chickpea "Nuts"
2 cups mixed greens
1/2 cup cucumber slices
5 cherry tomatoes, halved
1 Tbsp. feta cheese
5 Kalamata olives, pitted
1/4 cup Spiced Chickpea "nuts"
Combine ingredients and top salad with 1/2 Tbsp. each balsamic vinaigrette and olive oil.
P.M. Snack (51 calories): Dried apricots
Dinner (457 calories): Roast Salmon with Fennel & Couscous
5 oz. roasted salmon fillet, coated with 1/4 tsp. olive oil, 1/4 teaspoon dried oregano and seasoned with a pinch each of salt and pepper
1 cup roasted fennel bulb, tossed with 1/2 Tbsp. olive oil and a pinch each of salt and pepper
1 cup cooked whole-wheat couscous topped with 1 Tbsp. chopped walnuts
Lemon wedge as garnish
Evening Snack (37 calories)
1 medium fresh fig or 1 medium plum
Can the Mediterranean Diet Work for Vegetarians?
This diet is easily customizable for vegetarians and vegans by removing any animal-based and dairy products, Stein said.
"Many people are concerned that they will not be able to eat enough protein without these items, but since the Mediterranean includes many plant-based protein sources like beans and legumes, meeting one's protein needs is fairly easy," Stein explained.
The diet does not change for someone with cancer, she said, "however going through treatment like radiation or chemotherapy can cause appetite decline."
"It's important for those patients to talk with their entire health team, including a registered dietitian, to ensure they are eating enough to meet their nutrition needs while going through treatment," Stein added.
Other Factors to Keep in Mind Before Doing the Mediterranean Diet
Before someone changes their eating habits and starts a new diet, it's important to think about what's motivating this change, Stein said.
"By figuring out that reason, it's easier to make goals based on what will motivate the person to stick with the diet," Stein explained.
Also, she recommends making a game plan.
"Find easy recipes to cook, write out a grocery list, and take time when going shopping," Stein said. "Having a plan can reduce stress by being prepared."
Finally, it doesn't have to be all or nothing with diets, Stein added.
"Part of life is enjoying everything that goes with it, including food," she said. "This diet is a healthy eating pattern, allowing for room to enjoy a piece of pizza or some cookies. As long as there is balance in the diet, no foods have to be off the table."
Dr. Balian added that along with diet, "exercise also plays a role in a healthy lifestyle."
Final Thoughts
While some might want to start a Mediterranean diet to reduce cardiovascular disease risk, Dr. Balian said it's important to first recognize and lower all other cardiovascular risk factors, such as smoking cigarettes, alcohol intake and physical inactivity, which can lead to many cardiovascular diseases.
The Mediterranean diet is pattern and lifestyle, said Dr. Rivera, adding that there are many recipe books in print.
"It is important to note the overall benefit is the result of the diet as a whole rather than any specific component," Dr. Rivera added.
The Mediterranean diet is a great way to increase the intake of healthy foods like fruits, vegetables, and whole grains in the diet, Stein said.
"It's easily customizable for a variety of people and their dietary needs, can help with weight management and is shown to be associated with lower risk of mortality and incidences of chronic diseases," Stein added. "It's no wonder that the Mediterranean diet is consistently ranked as one of best overall diets to follow."